A brand is a name that is recognized in its market. It is not limited to just potential customers, but its competitors also accept its value and authority. For example, Apple is the biggest brand in the world. Whether they are able to provide quality or not, people buy their products even though they are ridiculously expensive.
Every business does its best to create a brand, but it's not exactly a piece of cake. There can be more than one brand in one market, and all of them will benefit from their names. You should start with the struggle of getting your name recognized for something. Decide the core value of your company and use it with your unique selling point. This value will help people remember your brand name, and as long as you uphold it, they will keep coming back to you.
In this article, we have explained why it is important that you invest in spreading brand awareness, even if you are a new or small business. Furthermore, you should also know how to get started with its practices.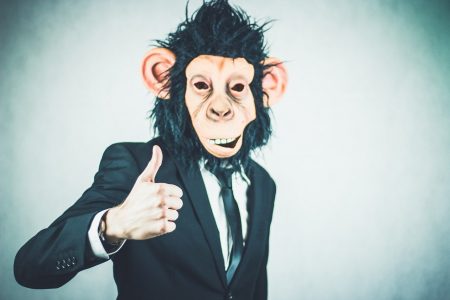 Best and Cost-Effective Practice to Increase Brand Awareness
Anything that gets you in front of your target audience is a practice of brand building. However, the important thing is to make them remember it and share it with others. One of the most successful brand building tactics of the past few years has been guest posting.
You write an article that provides value to your potential customers. For example, you can give some new fashion advice if you sell clothes, shoes, or something relevant. This article published on a website that is not yours. You have your own visitors, but the goal is to reach a new audience. For that, you look for other websites that re frequently visited the people who would be interested in your product or services.
You contact the owners of those websites make a deal to publish your article there. The article not only has to be useful, but it should also discretely convincing that you are an industry expert. If it impresses people, they will remember you and your business and probably visit your website through the link shared in that article.
While there is no denying the benefits of guest posting, many try to avoid it because it's a tiring and difficult process. You don't just have to publish one article. There should be dozens or even hundreds of unique articles that to be published on different relevant websites that have a lot of traffic. Luckily, you can acquire the help of a guest posting service that will do all of this on your behalf.
You Keep Getting New Customers
When you are a brand, you keep getting new customers without knowing where they came from. That's the power of a brand. People market your business for you free of cost. When people hear a good word of mouth from your customers, they easily believe it and try what you offer without a doubt in mind. If you manage to impress them as well, they will also do the same for you. However, you must provide quality service and uphold the standards of your core value.
Your Market Trusts You
People blindly trust brands. It has a psychological impact on the minds of the consumer. They won't ask you to first impress them. They pretty much already know about you, and you don't have to use any pitches on them. This is not just limited to customers. You will also find your competitors trying to partner with you, which could benefit both them and you.
Marketing Becomes Easy
As a businessperson, you should be more focused on providing value to your customers than worrying about attracting them. With a brand name, you will able to do that. Even with just a little marketing effort, you will get bigger results, which allows and encourages you to provide better quality service. As long as you keep providing the best service in the market, you can rest assured that your customers are not going anywhere else.
Gives You Edge Over Your Competitors
Brands usually knock competitors out of the water. Even if there are other brands, you don't have to worry about them blocking your business. Brands don't die easily unless they make some very big mistakes. No matter how many other companies are in your saturated market, you will always have your own value.
People Come to You
Brands usually don't have to go to the customers; they come to you. And you don't just attract small projects. Many large companies only work with people they can trust. A brand is a trusted name. You will see those companies coming to you with their big projects because they can't take the risk of hiring someone unknown.
It Increases Your Business Value
Depending on the type of company you are, you will see significant growth in its value. People will want to work and invest with you. Your shares will have a value that gets you more return than any of your products or service. After reaching a stage of success, you might consider going public.
You will Attract Skilled Employees
You can remain a great company only if you provide a great service. This is not possible if you don't have the right people working for you. Brands attract the most skilled people, and they work with dedication to get to new heights of success with you. This increases your profits many times more than you could have expected.