Whatever helps you sleep at night...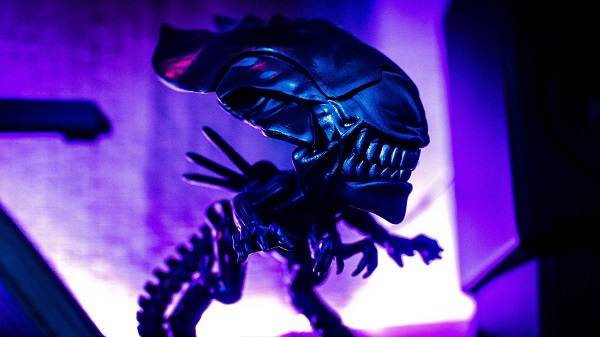 'Alien' was released in May of 1997, and has been a fan favorite ever since. Its been such a fan favorite, that Jared Grey has turned his CPAP mask into a facehugger…
Sci-Fi Author Jared Grey
Jared Grey is a Sci-fi author and fan. Since being diagnosed with sleep apnea, he has had to wear s CPAP mask every time he goes to sleep. The CPAP (Continuous positive airway pressure) mask helps facilitate breathing while sleeping. He wasn't too excited about this and described it as a 'torture machine,' because of the discomfort it brought him.
He Knew What To Do, Though
However, he knew a way to help with this. He made the machine look like a real live facehugger from the Alien movie franchise. The design looks life like and feels like the crawly creature is actually on his face. How'd he make it? He took a life size foam replica and put is CPAP inside it. He reportedly sleeps better. People were definitely impressed, but not quite jealous.
Comments
Gene Davy commented on his photo saying: "Cool. But I am claustrophobic and I would yank that off in 5 seconds. Still looks great," according to My-Time.com. Kristin Haut said: "It's so funny. Vader Mask decorations." David J Haut said: 'Couldn't do it. Just couldn't do it." Amy L. Keyishian wrote: "OH MY GOD STOP IT!"
There were a few people who said they'd wear it. Howard Skillington: "Who wouldn't want that next to them in bed?" And Steve Wilay wrote: "I told Ruthie I'd wear it. She said, 'not sleeping next to me!'"
Others agreed with Grey about the mask feeling like a torture device, saying: "That is about what is feels like!" And "BA HA HA HA!!! That's EXACTLY what the dang CPAP mask felt like to me!"
One person suggested another design for the mask, saying: "Man, the Bane [a Batman villain] mask would have been hella cool."
Want to tell your strange story?
Tell us about it
and it could be featured on Oddee. You can remain fully anonymous.