Now what is everyone gonna do while stuck at home??
The global pandemic caused by the coronavirus has led to lockdowns in most countries around the world. As people are confined indoors, they are tempted to spend more time over the Internet, doing things they enjoy. Online gambling is such a pleasant pastime that makes it easier for the fans to forsake the freedoms previously taken for granted. In some countries, this activity has been disrupted by the authorities, and Latvia is a shining example. The Baltic state has banned online gambling during the COVID-19 lockdown.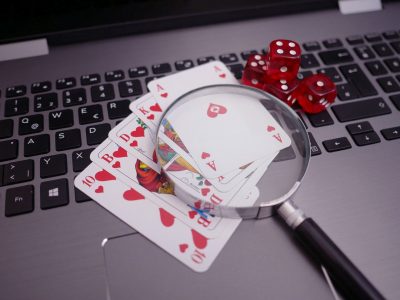 What is the Latvian Ban all About?
The authorities have announced that until the COVID-19 lockdown concludes, all forms of online gambling will be suspended. There are a few activities that were exempted from this blanket ban and these are numerical and instant lotteries. The bill signed into law by the country's president in late March will be in effect until the end of April. There is a strong possibility for the lockdown to be extended in May, and if this does happen, online gambling will not be permitted for even longer.
The fact that the lotteries were not included on the list of banned online gambling activities isn't exactly a coincidence. These games are run by the state, so the authorities have good reasons to keep them going until the pandemic subsides. While the bill was signed on March 22, it only started to produce effects on April 6, but players can still get their money. Essentially, they won't be able to place any bets, play casino games or poker, but they are entitled to cash out their winnings if they choose to do so.
Why is Online Gambling Banned in Latvia?
The decision to shut down all forms of online gambling except for the aforesaid lotteries came as a surprise for many of the top new sites online who recently scaled up on TV advertising. It was a blow for the online gaming community who was counting on this form of entertainment to keep them going during these hard times. The fact that the bill will likely be extended beyond April is even more frightening and the authorities contemplate the possibility of a three-month ban. It all depends on how the coronavirus pandemic evolves and its effects on Latvia.
The reasons why online gambling was prohibited are few and the authorities didn't go to great lengths to explain their arguments. Apparently, they are concerned about the prospect of people spending too much time online and gambling excessively. In the absence of any other form of entertainment, many might be inclined to ramp up their spending and gambling excessively. There are concerns that once the pandemic is over, some players might find themselves struggling with addiction and financial problems.
Latvia is, for the time being, the only European country to impose such drastic measures, but others might follow suit. Enjoyed by millions of people from all over the world, online gambling has its fair share of detractors and they might be tempted to take advantage of this opportunity.
Want to tell your strange story?
Tell us about it
and it could be featured on Oddee. You can remain fully anonymous.