1

The woman who vowed to only wear clothes bought from thrift shops for a year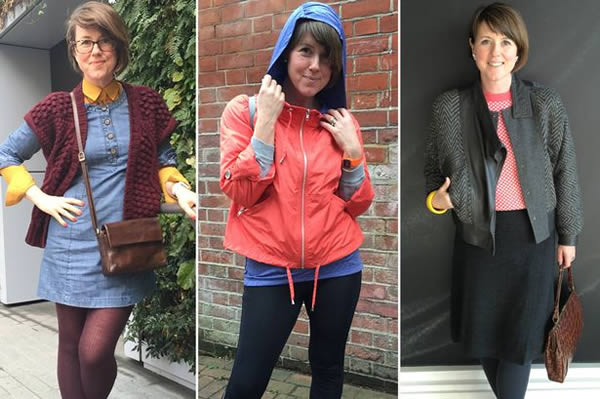 Every day, Caroline Jones can be found in her local charity shop, head down, rummaging for fashionable bargains—for a whole year the stylish mother of three has vowed only to wear clothes bought from thrift stores.
Caroline has taken on the challenge in memory of her mother Mary, who passed away from breast cancer at 72. For 13 years, Mary had volunteered at her local Cancer Research UK store in Harpenden, Hertfordshire. "It seemed a very natural way of remembering her," says the 46-year-old mom of three.
For the past four months, Caroline has uploaded her outfits to her Facebook page, humorously named Knickers Model's Own. So far she has amassed thousands of likes and comments, as well as raising over £9,000 for Cancer Research UK.
Caroline still has over seven months of charity shopping ahead of her, and so far she's enjoying every minute.
2

The man who proposed to his girlfriend every day for a year without her knowing it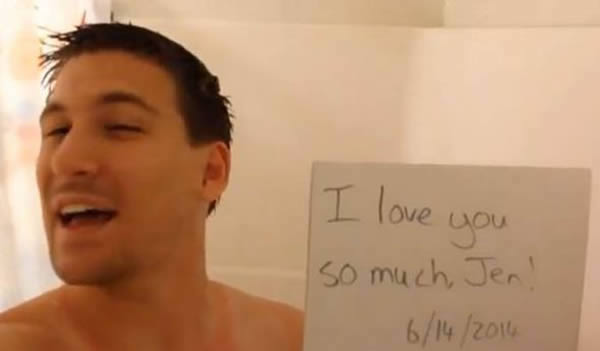 Dean Smith recorded himself secretly asking Jennifer Kessel for her hand in marriage for an entire year. How? He used a whiteboard on which to write a daily heart-melting note, before surprising his beloved with the full compilation video on her birthday in March 2015.
An emotional video of Kessel being proposed to in person, while the couple was on a family holiday in Aruba, has since gone viral on YouTube. In the video, Kessel is taken to a beach where she sits on a chair with her back turned to the sea. She is presented with a tablet computer which shows her husband-to-be in different situations, including in the shower and doing the washing-up, each time with a note proposing to his partner.
After the romantic video ends, her partner appears from behind in a suit. The beach has been littered with red roses, and large crowd forms, waiting to find out her answer. Of course, she said yes!
3

The man who ate pizza every day for a year for charity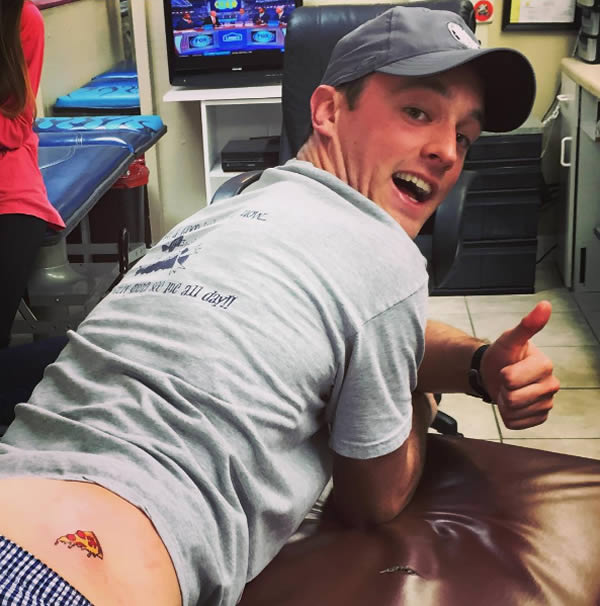 On January 2015, Kyle Feeney embarked on a mission to eat pizza and do good. Feeney, who has an autistic cousin, vowed on his GoFundMe page to eat one slice of pizza every day in 2015 to raise money for Autism Speaks. During the process, he started documenting his journey via his blog and through his Instagram page. A year later, he finished the challenge, delivered hilarious Instagram videos, AND met the $10,000 fundraising goal by his deadline!
4

The woman who decided to wear same look for work every day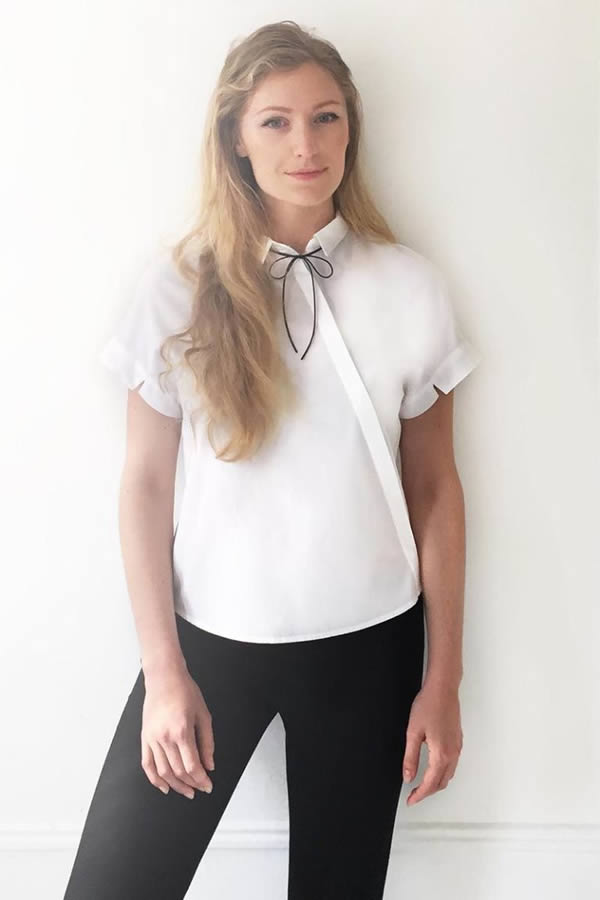 One woman made the bold decision to simplify her wardrobe and wear the same outfit every day for the past three years. Matilda Kahl is an art director at a New York City ad agency who used to dread getting dressed for work. Three years ago, the 27-year-old decided to eliminate the stress of choosing an outfit every morning. She recently wrote about her experience for "Harper's Bazaar."
So what's the uniform? A pair of black pants, a white shirt, and a little black bow.
Kahl—who loves to wear colorful clothes after work and on the weekends—says she never gets bored of her work uniform because she spices it up with different shoes. But it's a bold fashion decision for someone who works in an office where there is no dress code. However, her choice is saving her money and a whole lot of time.
5

The twin sent into space for Nasa's year-long experiment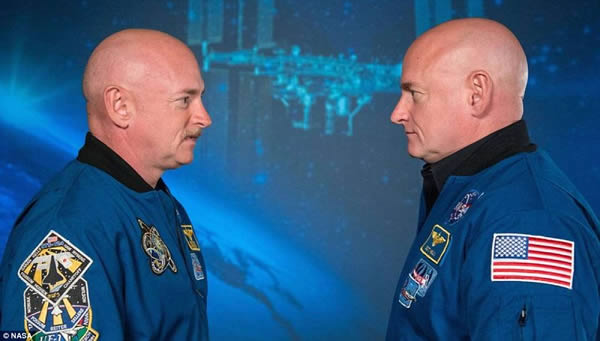 On March 2015, NASA blasted one twin into space for a year, to understand how the human body changes while in orbit for a prolonged period.
American astronaut Scott Kelly, 51, and his Russian counterparts— Mikhail Kornienko and Gennady Padalka—took off into space in a Soyuz space capsule from a manned space launch facility in Kazakhstan.
Meanwhile, Kelly's identical twin, Mark, participated in the same medical tests as his sibling. The plan was to test the brothers to enable scientists to see how a body in space compares with its genetic double on Earth.
Preliminary results showed that after spending nearly a year in space, Scott is now two inches taller than his sibling, Mark. Further medical checks reveal the differences between the brothers' health.
6

The family that spent a year without shopping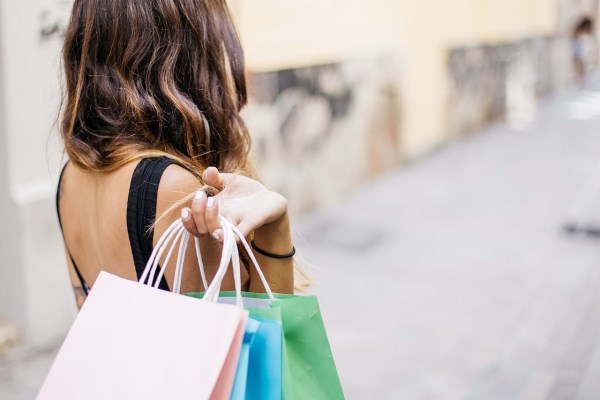 When the pressure to buy ever more stuff overwhelmed Scott and Gabby Dannemiller, they embarked on what many parents would consider a "Mission: Impossible." The couple vowed not to spend money on anything except life's essentials for themselves and their two kids for an entire year.
That meant no new toys, jeans, shoes, dresses, iPhones, games or furniture—anything that kept them trapped on what they called the "hamster wheel of life." The challenge, which Scott called " 90% spiritual quest, 10% saving money," began on Jan. 1, 2013. He chronicles the challenge in the book, The Year without a Purchase: One Family's Quest to Stop Shopping and Start Connecting.
7

The couple who decided to have sex every day for a year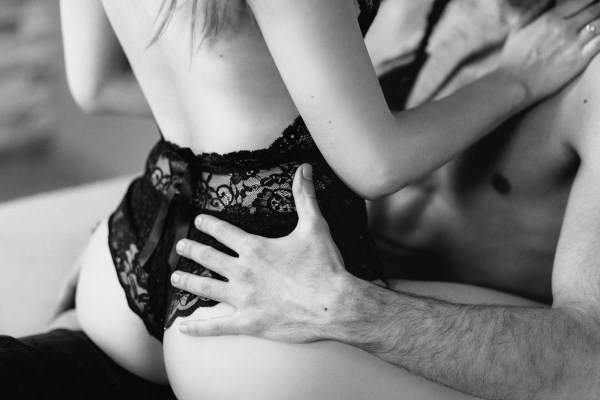 Charla and Brad Muller, conservative Christians from North Carolina, vowed they'd do the deed every day for a year (except when business travel interfered, and even then they'd attempt to make up for it).
Charla Muller promised her husband "the gift," as she refers to their year of passion, for his 40th birthday—a particularly inspired alternative to, say, an expensive watch. Their exploits over the year now form the basis for a remarkable new book entitled 365 Nights which is now poised to take the United States by storm.
Mrs. Muller, of Charlotte, North Carolina, readily admits that the couple failed in their attempts to perform every single night of the year, due to various business trips and New Year's Eve when her husband was "overserved" with drinks and found himself unwilling to knuckle down to his task. But they still notched up 26 to 28 times a month—not bad for a working couple who had been together for eight years and well above the married average of 66 times a year.
8

The anchorman who decided to wear the same suit for a year to prove a point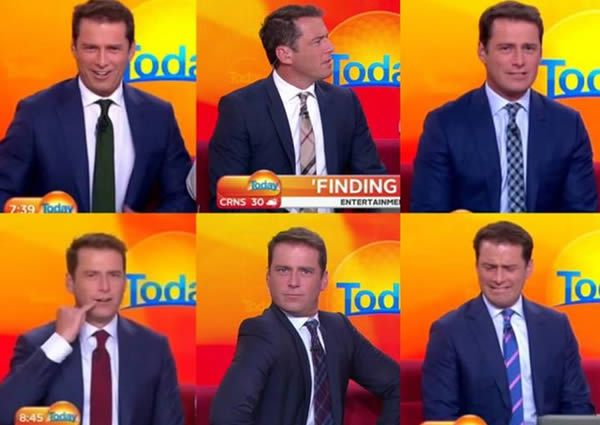 An Australian newscaster said he managed to wear the same suit almost every day for a year without anyone noticing, despite the fact that viewers often criticize his female co-host for her sartorial choices.
Today host Karl Stefanovic said he wore the same navy blue "cheap Burberry knock-off" every day for a month, and when no one noticed, just decided to keep going. Although he changed his shirt and tie, he wore the suit to every broadcast for a year.
Stefanovic said he started the experiment after his co-anchor Lisa Wilkinson did a segment on the criticism she regularly receives from viewers regarding her wardrobe. "No one has noticed; no one gives a shit," Stefanovic said after he and Wilkinson revealed the results on the morning show.
9

The trans guy who took a selfie every day for three years to show how his face changed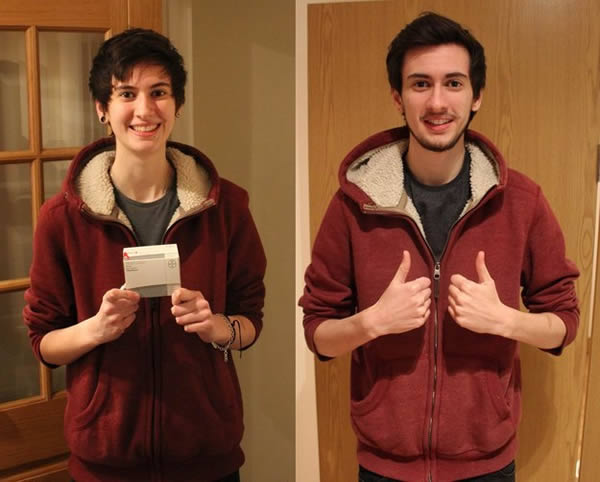 Student and YouTube star Jamie Raines, 21, was about to turn 18 when he first started taking testosterone, the hormone that helps transgender men masculinise their appearance, voice, and body. He decided to document his transition by taking a selfie every day. "I initially intended just to do it for the first year," he explained. "But then I didn't get any facial hair in my first year."
Initially, changes to Raines' face were subtle. But in the second year, he started noticing more and more changes. "My face started to get longer, and I lost the chubby cheeks," he said. After more than three years of testosterone, Raines had a full, proud beard.
Raines turned the 1,400 photos into a short film that caught the attention of a TV producer who included him in a new documentary for Channel 4 about transgender men.