1

Michael Hughes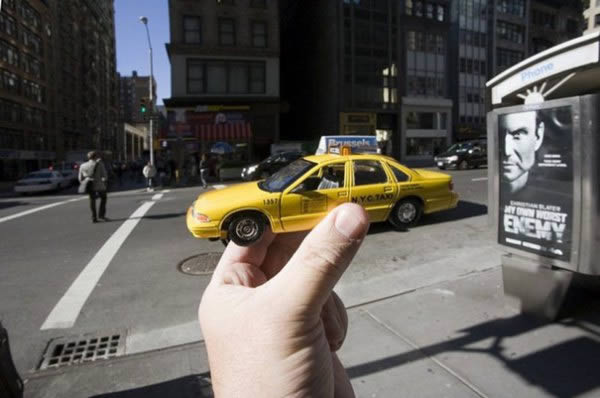 Photographer and tourist Michael Hughes created a cool optical illusion series using souvenirs.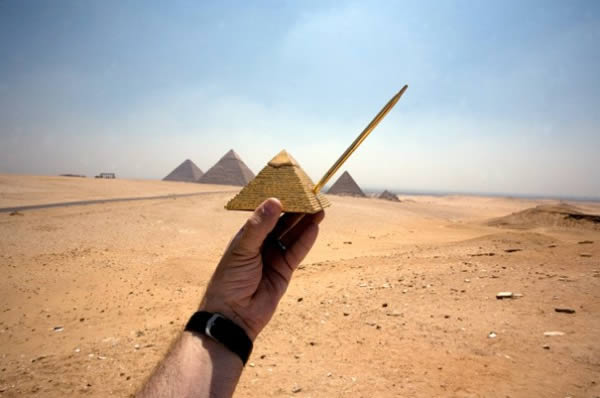 Michael inserts the cheap trinkets in his shots to break away from a picture perfect postcard. This results in memorable, hilarious photos. His running photo series is called "Souvenirs."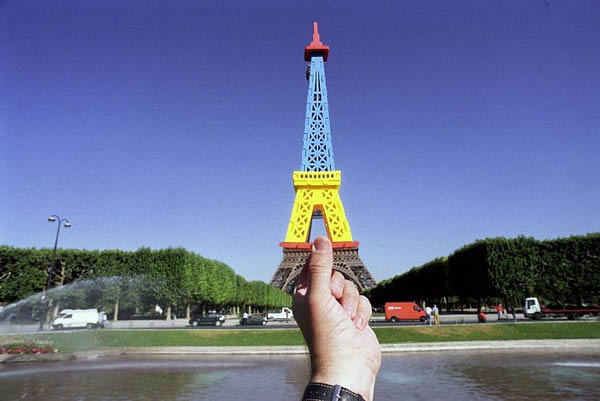 "My images are fun because I really like to play with them," Michael explains. "I'm always up for a joke!"
4

Nicky Sullivan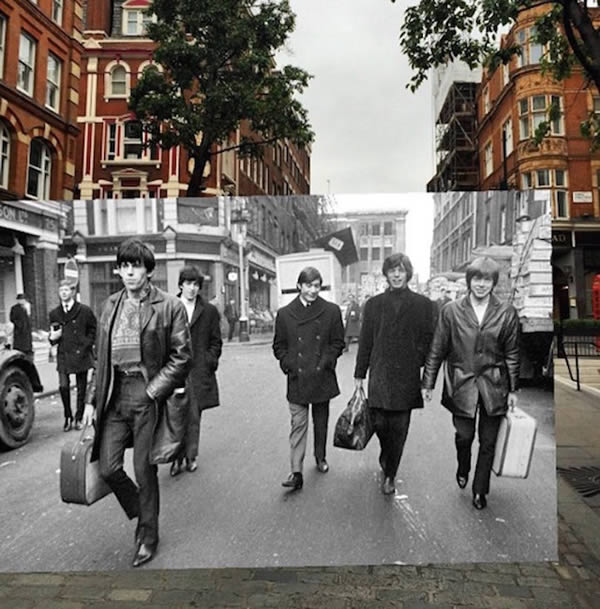 Esquire's fashion director Nick Sullivan has an eye for immaculate settings when it comes to "overlapping" different time periods. The photographer's penchant for showcasing our past through our present, is quite evident from this series of images.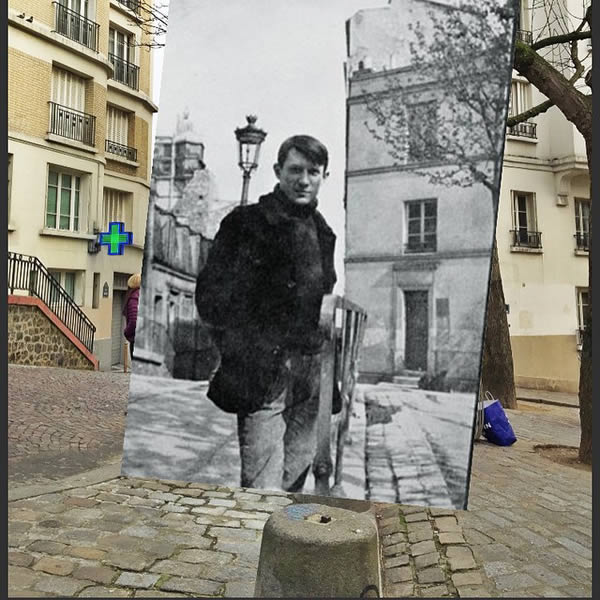 The black-and-white photos of Bob Dylan, Cary Grant The Beatles and Muhammad Ali do harken back to the "colorful" side of mankind. The mashed up images preserve those unique parcels of history, with the aid of our current surroundings and environments.
6

Richard McCor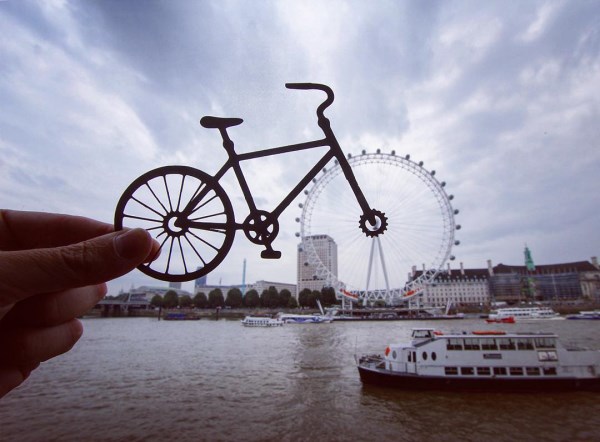 Londoner Rich McCor has turned the London Eye into a bicycle, Big Ben into a watch and Arc De Triomphe into a Lego Man. The 28-year-old, who works for a creative agency, does it all with nothing more than paper and a pair of scissors. Using just intricately-designed cut outs, this innovative artist has impressively transformed some familiar sights into his own celebrated brand of quirky artwork.
Inspired by the film Up, this particular cutout of a house looks as though it's being transported by balloons over Covent Garden.
9

Bob Egan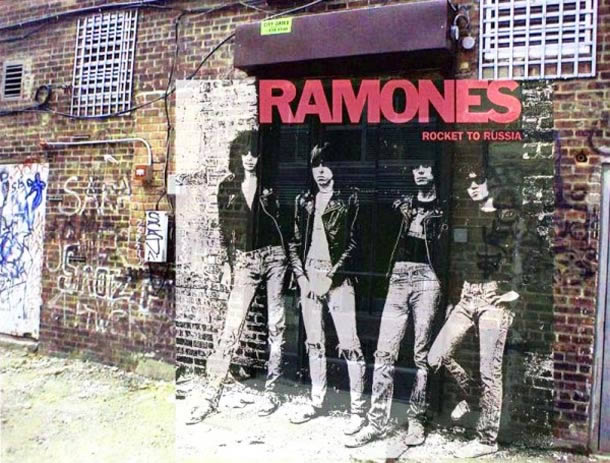 Bob Egan of PopSpotsNYC.com has an interesting hobby. He finds the real-world locations of famous album covers, fastidiously matches the distance and angle, and then superimposes the original onto a photo of a present-day location.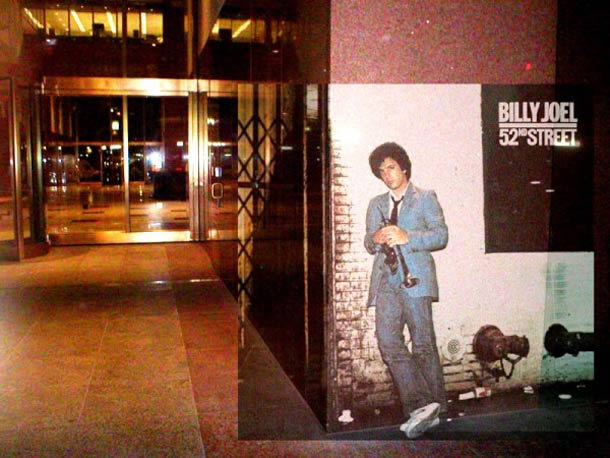 52nd Street by Billy Joel was released on October 13, 1978 by Columbia Records/CBS Inc. Cover photo by Jim Houghton.
11

Christopher Moloney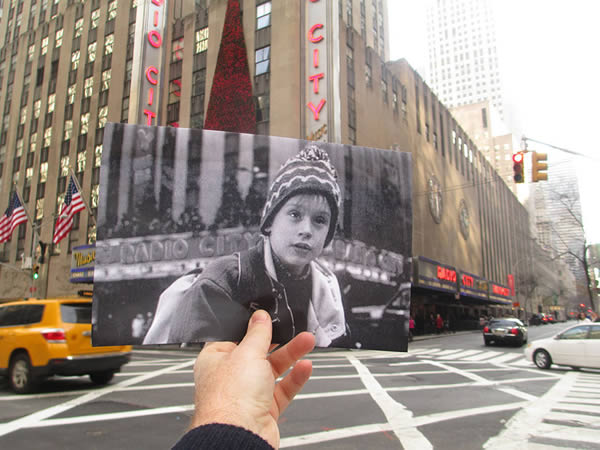 Canadian photographer and film geek Christopher Moloney hunts down real life locations of iconic movie scenes in his on-going "FILMography" project.
By traveling to cities like New York, Los Angeles, Chicago, Rome, Naples, and others, Moloney successfully found locations from blockbusters like Home Alone, Annie Hall, and Breakfast At Tiffany's.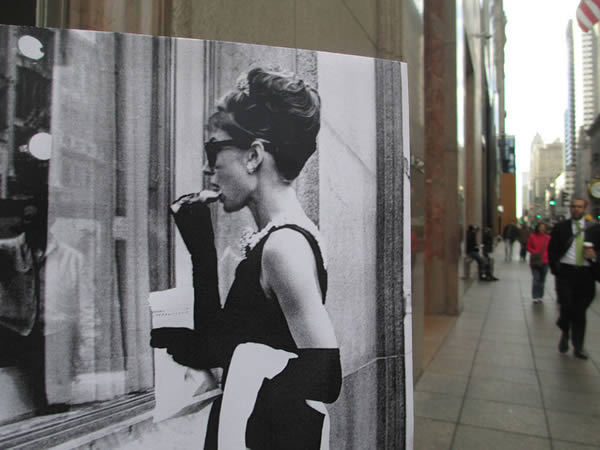 Juxtaposing scenes with real locations, Moloney brings our beloved flicks closer to us and our world. His impressive photos can often be found on display in many galleries and in film festivals around the world.
13

Francois Dourlen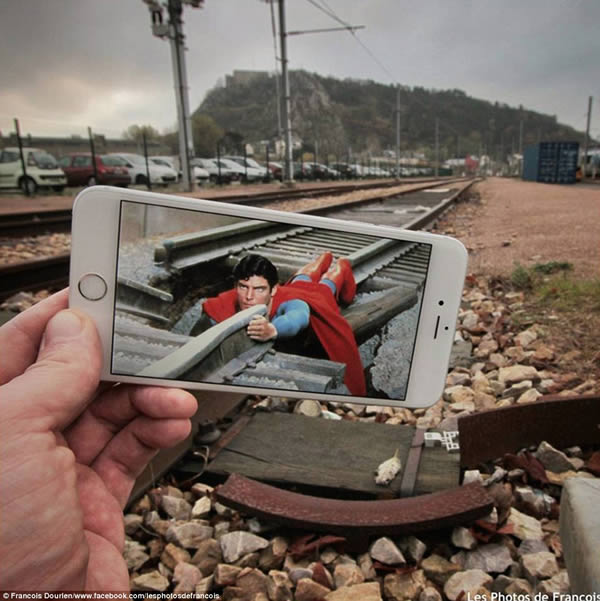 Just when you thought we had worked out everything that could be done with an iPhone, an amateur artist has created a series of hilarious images juxtaposing iconic film scenes into everyday locations all over the world.
A history teacher, Francois Dourlen, from Cherbourg, France, has used pop culture stills—from cult movies and TV favorites like The Simpsons and Baywatch , to new movies like Minions—to bring this unique artwork to life.
14

Damien Hypolite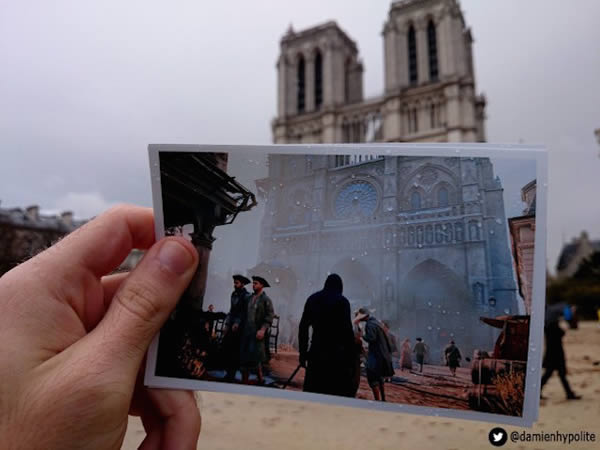 Then & Now-style photo series' are anything but uncommon, but what if the "then" you want to compare to "now" happened before the invention of photography? You would think that would be a dealbreaker, but one computer graphics manager and gaming enthusiast found a way around this issue.
For his "Then & Now" series, Damien Hypolite printed out screenshots from the game Assassin's Creed Unity—which is based during the French Revolution—and then held them up against modern-day Paris.
15

Maksim Zavialov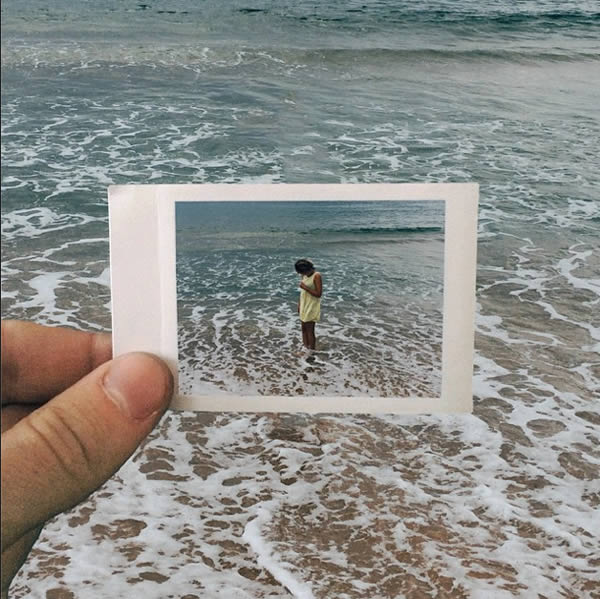 Instagram user Maksim Zavialov takes pictures of pictures in an interesting juxtaposition of techniques. The resident of Khabarovsk, Russia, first captures a scene with Polaroid film and then holds up the exposure to snap an iPhone photo of the print surrounded by the real-life scene.
His careful positioning of the print within the iPhone frame creates an offbeat sense of depth, almost as if the viewer is looking at the scene through a telescope. Zavialov chose to chronicle his series through his Instagram account @mzavialov using the hashtag #timethroughphoto, a nod to his interest in capturing themes of time and place. "Even in the same place, something new is always happening," says Zavialov.