1

The Vagina Stadium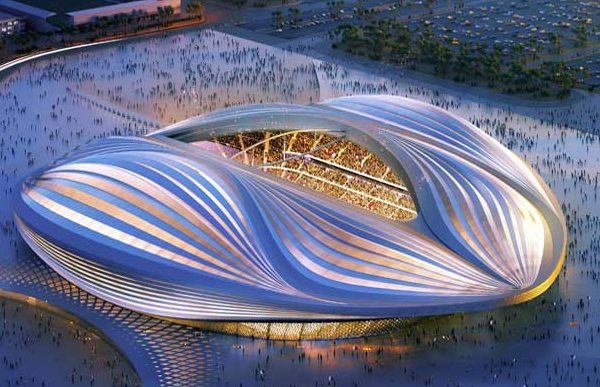 Qatar is hosting the World Cup in 2022. In 2013, they unveiled the vision for its massive epicenter — a giant vagina smack dab in the middle of Al Wakrah.
Just look at it — with its shiny, pinkish tinge, its labia-like side appendages, and its large middle opening. Qatar is claiming it's shaped like a traditional Qatari dhow boat, but even some of the most reputable media outlets are crying vagina.
What do you think?
2

The Vagina Pizza
In 2015, there were all sorts of homages to the Rugby World Cup. From pubs doing special offers to supermarkets putting on cheap deals for beer, it was a good time to be a fan of the sport. So, when Morrisons decided to release a rugby shaped pizza, they probably didn't think too much of it.
Sadly for them, while they might not have spotted said pizza's resemblance to one NSFW part of the female anatomy, eagle-eyed shoppers certainly did. Obviously, Twitter reacted in a certain je ne sais quoi, with most people slightly confused, and others were amused by the situation.
Well — Is it a rugby ball or is it a Vagina? You'll be the judge.
3

Vagina Dress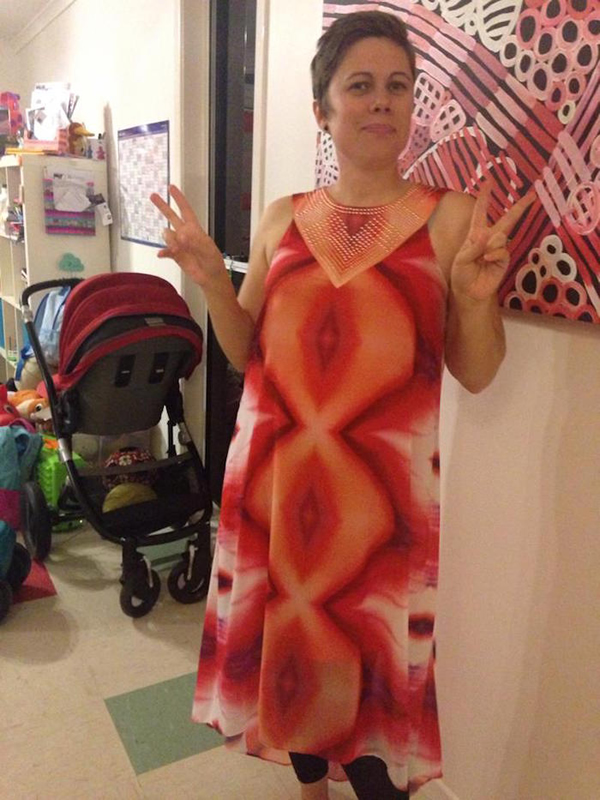 A woman named Sam bought a dress, and when she showed it to her husband, he pointed out that it looked like a bunch of vaginas. From that point on, she never saw it the same way again.
Sam posted about it on her parenting/lifestyle blog, "School Mum," where thousands of commenters corroborated her husband's observation in what became 2015's hottest vaginal viral phenomenon.
4

Vagina Strawberry Bread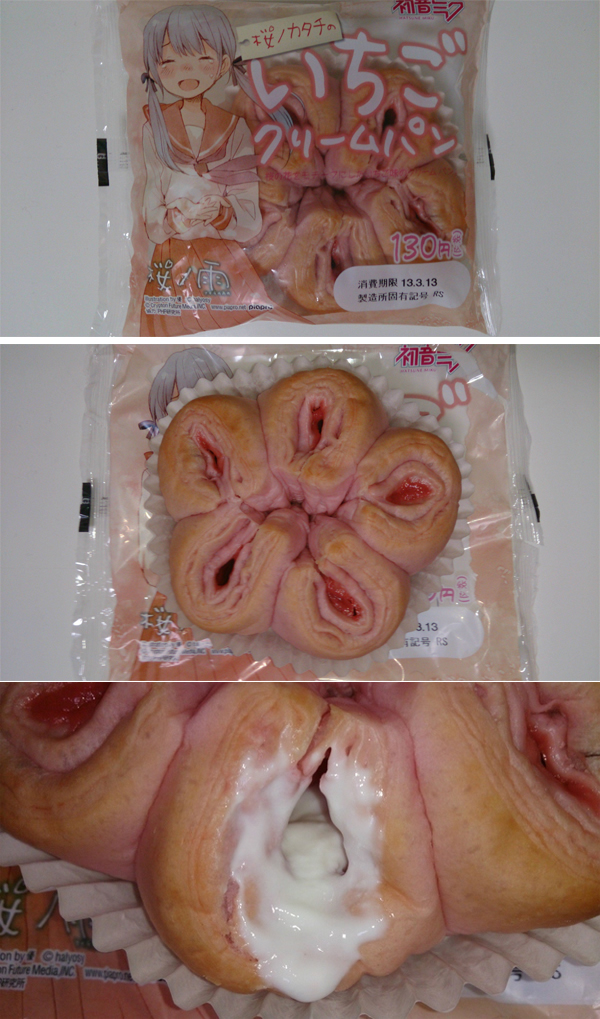 This strawberry cream bread which is marketed as "cherry blossom-shaped" looks like a vagina, or well, a cluster of vaginas. The tasty treat is a collaboration between holographic superstar "Hatsune Miku" and Japan's biggest chain of convenience stores, Family Mart. Predictably, people are shouting from virtual rooftops (or message boards), "OBSCENE!"
5

Vagina Inflatable Slide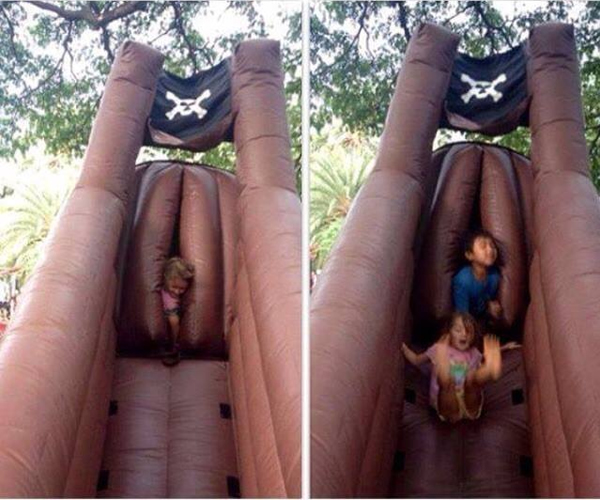 It's that time of year again. Your precious little one is turning a year older. This year's theme? Pirates. You've set up the plank; there's a treasure hunt in the works and that spectacular birthday cake is looking ship-shape. Now it's just time to set up that inflatable pirate-themed slide....
Oh, wait.
This image was posted on the aptly named Rude, Crude and Socially Unacceptable Facebook page, and it caused our office staff to collectively lose their minds.
6

Vagina Couch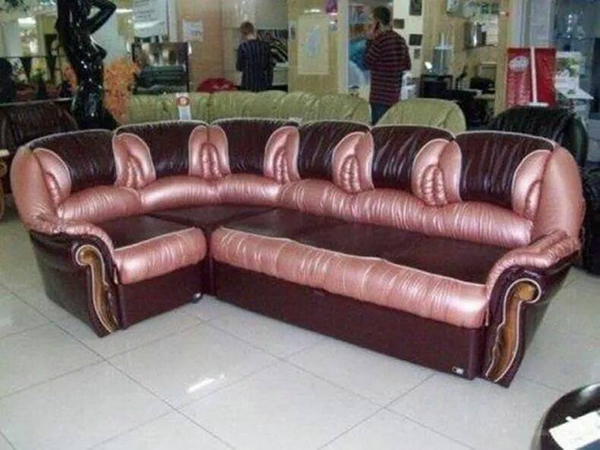 This is a custom made $20,000 couch somebody was trying to sell on Craigslist in Troy, Michigan. They didn't come right out and call it a vagina couch, but that's because they didn't have to. Just look at it — definitely vaginas. Five of them. Six if you add the two end halves together to make another whole one.
7

Vagina Flower
This carnivorous plant that eats flies is called Venus Flytrap. The botanists that named it saw the flytrap and realized it looked like a vagina, which is why they added Venus (The Greek goddess of love and sex) to its name.
The plant is oval-shaped, has hair-like cilia, a pink interior, and secretes mucilage, which is essentially plant lube. Add in the fact that it has mashed-up bugs inside, and huge spiky fucking teeth, and we have to wonder if it didn't have some woman issues in his life. It's so angry!
8

Vagina Playground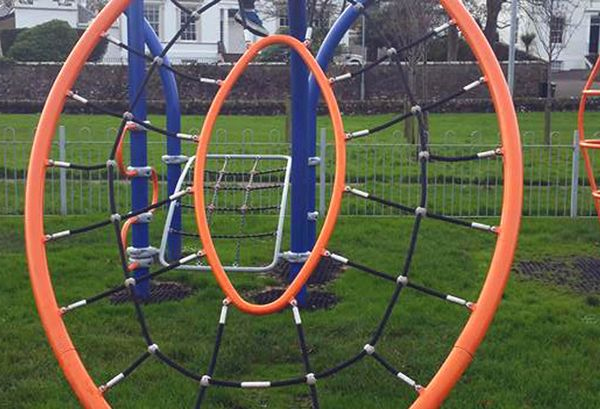 A dad took his son for a day out and was stunned after the boy scaled this weirdly-shaped contraption. Frank Ronald, 37, wrote on Facebook: "Only in Campbeltown will you find vagina play equipment."
He had taken son Frank Junior to play at the park near the promenade in Campbeltown, but soon got the giggles after he realized the unintentional shape of the rope climbing frame.
9

Vagina Rock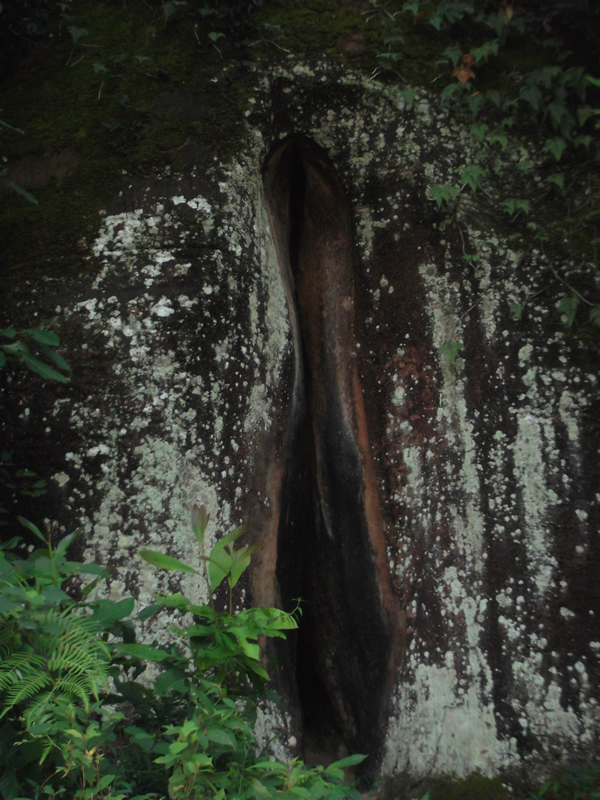 The Vagina Rock is a rock embedded into a wall near a forest in the impressive Danxiashan Mountains in the north of Guangdong Province in China.
The Mountain is well-known for its unique red appearance and is called "a naked park" for its penis-like big stone, vagina-like cave, rocks shaped like breasts and naked "sleeping beauty."