1

Richard "Night Stalker" Ramirez married Doreen Lioy behind bars
Richard Ramirez (a.k.a. The Night Stalker) terrorized Los Angeles and San Francisco in 1984-85 with brutal home invasions. He tortured, raped, and murdered at least 14 people, but Doreen Lioy saw something else in him. "He's kind, he's funny, he's charming. I think he's really a great person," she said in an interview, adding that she believed he was innocent of the crimes. Lioy wrote him 75 letters while he was in San Quentin and they married on Oct. 3, 1996. Ramirez died in prison in 2006.
2

Serial killer Ted Bundy married Carol Anne Boone during his trial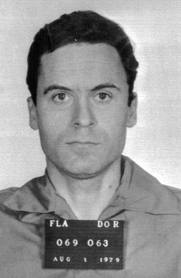 Ted Bundy was a handsome, charismatic man who killed at least 30 women during the 1970s. When he was finally caught and put on trial, he had an unlikely ally: Carol Ann Boone, a co-worker who believed in his innocence in spite of two convictions and attempts at escape. During his third and final trial in Florida, Bundy used an obscure law to marry Boone in the midst of the penalty phase of the trial by asking for her hand in marriage in front of the judge. She said yes. While he was on death row, Ted is alleged to have fathered a child with Boone, but according to a guard, it was not a conjugal visit. Instead, Bundy ejaculated into a condom and passed it to his wife with a kiss.
3

Prison warden's wife helps convict escape, lived with him for 11 years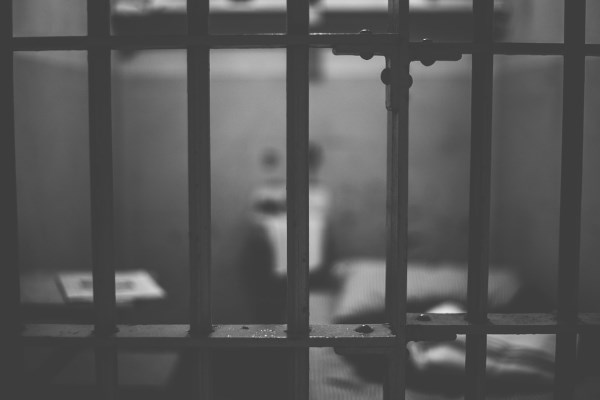 Randolph Franklin Dial was serving a life sentence in Tulsa, OK for killing a karate instructor. Dial escaped on August 30, 1994, the same day Bobbi Parker, the deputy warden's wife, went missing. For 11 years they disappeared, but after an episode of America's Most Wanted aired in 2005, they were found living together on a Texas chicken farm, thanks to an anonymous tip. Both insisted that the pair were never a couple and that she was kidnapped and living with him in fear for her life. Dial died in prison, and Parker was convicted as an accomplice, but only served six months.
4

Avowed Neo-Nazi Justin Merriman slays girlfriend he wooed from behind bars after his release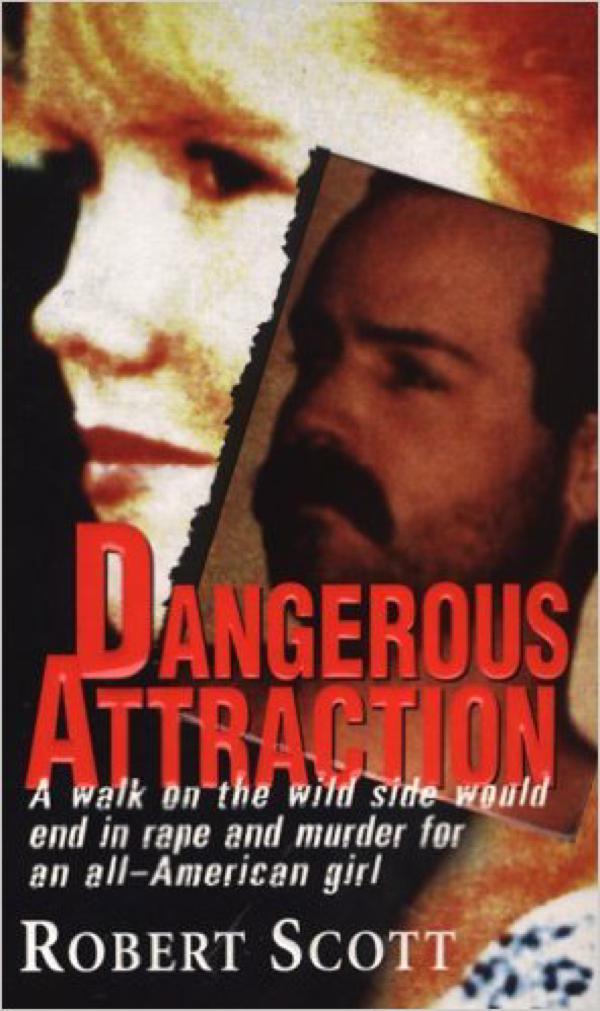 Katrina Montgomery was a normal Santa Monica City College student, except for one thing — she had the hots for Justin Merriman, a white supremacist she grew up with who had a long history of aggression and violence. While Justin was in jail on one of his numerous assault charges, the two exchanged racy letters. When he was released in 1992, they became a couple. Their bliss was short-lived, however, when Merriman raped and killed her in front of his skinhead friends. During the trial he expressed no remorse and gave the Nazi salute while on the stand. He was sentenced to life in prison.
5

Killer murders pen pal that became his wife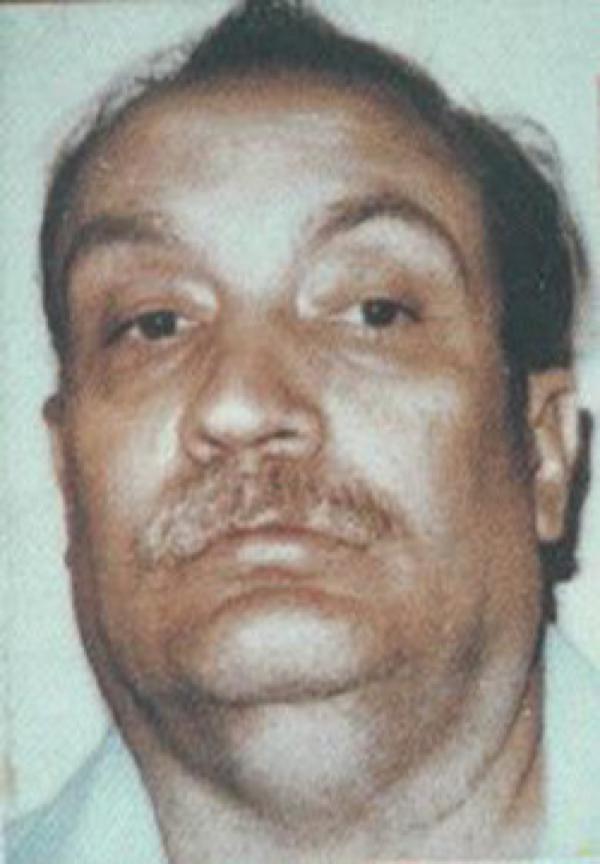 Phillip Carl Jablonski was already in prison for murdering his first wife when he put an ad in a paper looking for a pen pal. That's how he met his second wife, Carol Spidoni, who married Jablonski in 1982 when he was still serving his 12-year sentence. When he was released in 1990, the couple moved in together, but their bliss did not last. In 1991, he raped and murdered two women, carving "I love Jesus" on one of his victims. He later killed Carol and her mother. He was caught again and is currently on death row.
6

Public defender leaves lawyer husband for serial killer on death row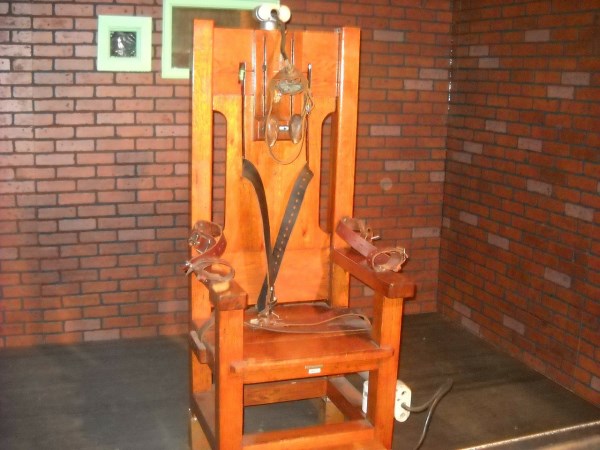 In 1995, Rosalie Martinez was a public defender, a mother of four, and married to a prominent lawyer. That's when she first met Oscar Ray Bolin, also known as Bolin the Butcher, who was on death row. Martinez was there to help with his case, but she said meeting him and learning of his isolation left her "breathless." Within a year, Martinez divorced her husband and married Bolin over the prison phone. She was fired from her job when it was discovered she had sex with Bolin in his cell. She maintains he is innocent and continues to stand by his side through his continuing court saga.
7

Prison worker falls in love, helps inmate escape in dog crate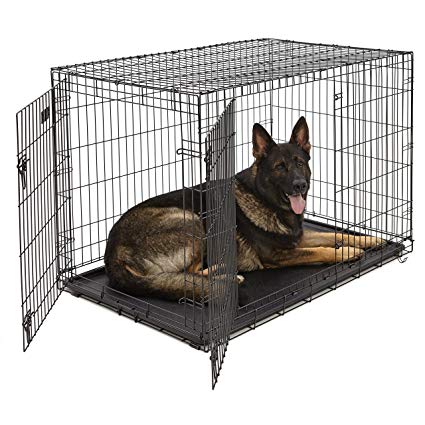 In 2005, Toby Young was working in a Kansas prison with the Safe Harbor Prison Dog Program. At home, she was having difficulties with her marriage. Inmate John Manard, a convicted murderer, must have sensed this and began paying more attention to Young and laying on the charm. Toby fell for John, and in 2006, she hid him in a dog crate and helped him escape in the back of her car. For two weeks they were on the run until the police tracked them down. Toby served 27 months in prison, and Maynard got an additional ten years. Toby eventually remarried and now runs a nonprofit helping felons move on with their lives.
8

"The Werewolf"'s wife, daughter, and mother believe he is innocent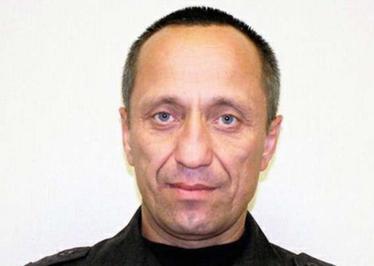 Here is a family that stands behind their man. Mikhail Popkov (known as "The Werewolf" because of his brutal attacks at night) was a former Russian policeman who brutally killed at least 22 women and in 2015, he was put in prison for life. In spite of the fact that he confessed, and DNA implicated him in the crimes, his wife Elena Popkova still believes he is innocent. "We have been married for 28 years. If I suspected something wrong, of course, I would divorce him," she said to the news. Mikhail's mother and the couple's daughter also maintain his innocence. Popkov would pick up drunk women in his police car and then rape and murder them; he only stopped because he had contracted syphilis.
9

Charle's Manson's wife-to-be only loved him for his body...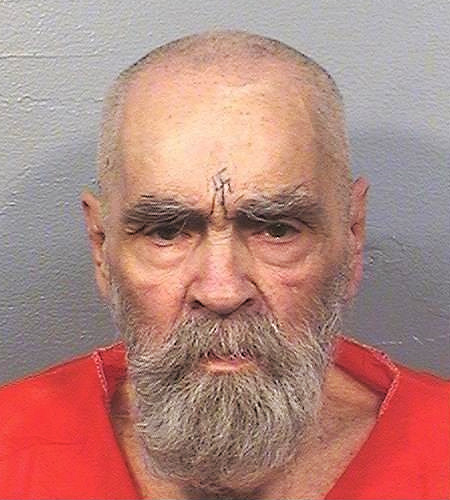 Incarcerated cult leader Charles Manson has long had adoring women sending him love letters, even though he has no chance of parole. Twenty-seven-year-old Afton Elaine Burton, who goes by the nickname "Star," got closer than most to the psycho. She began writing and visiting Manson, bringing him toiletries and posing with him for photos, telling the world they were in love. They even got a marriage license and were going to tie the knot, when Manson abruptly called it off. The official reason was due to "an interruption in logistics," but Manson expert Daniel Simone says it was called off because the marriage was a ruse to gain legal control of his corpse after he died and display it as a tourist attraction.