1

George Clooney interrupts a hot moment between Randy Gerber and Cindy Crawford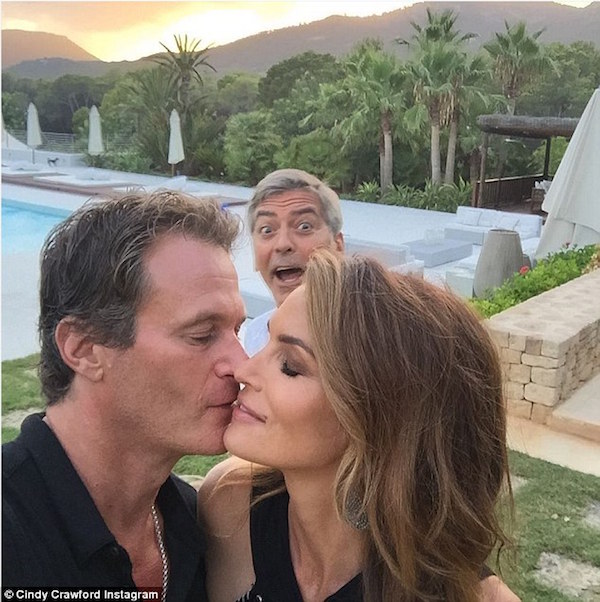 Always the funny man, George Clooney never seems to let his celebrity status go to his head.
2

Jared Leto's adrenaline rush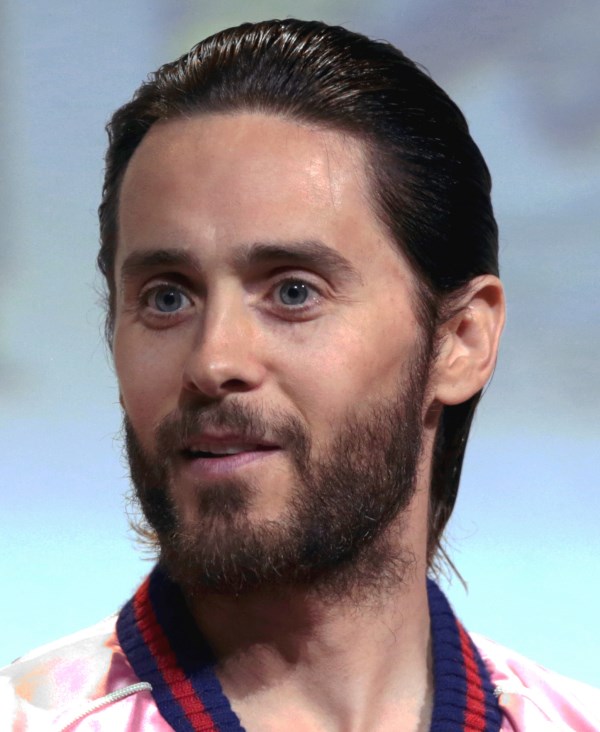 After an Oscar night win, Jared Leto couldn't help himself from photobombing Anne Hathaway as she stepped onto the red carpet of the Vanity Fair afterparty.
3

Jimmy Fallon and Sesame Street characters photobomb some kids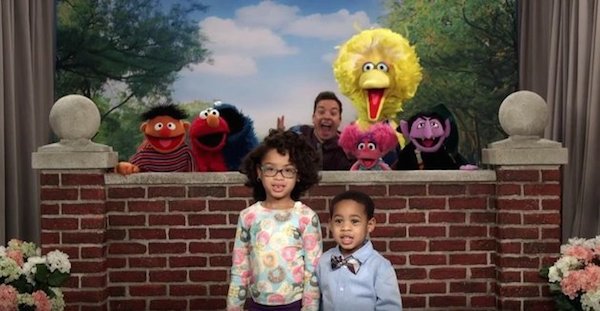 Brought to you by the word "cute."
4

Donald Trump is clueless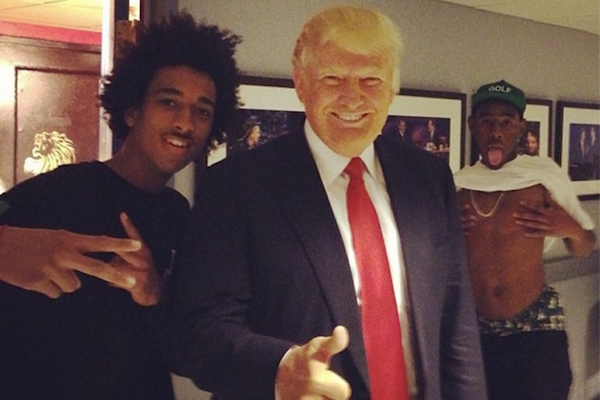 When you don't know what to do with your hands in a picture.
5

Photobomb turns into photo-bum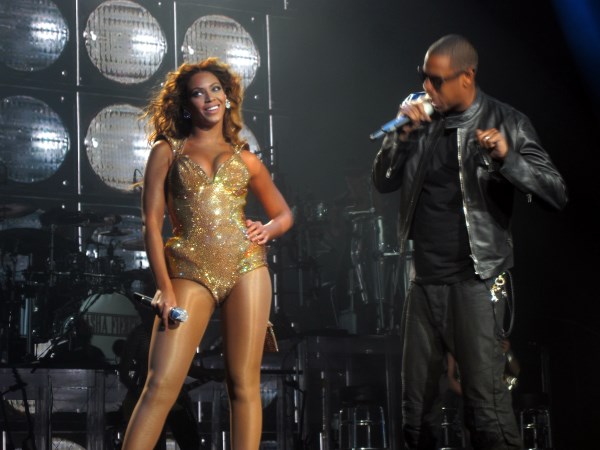 When Jay-Z and Bey are in the house, try not to make an ass out of yourself.
6

Michael Douglas gets weird around Angie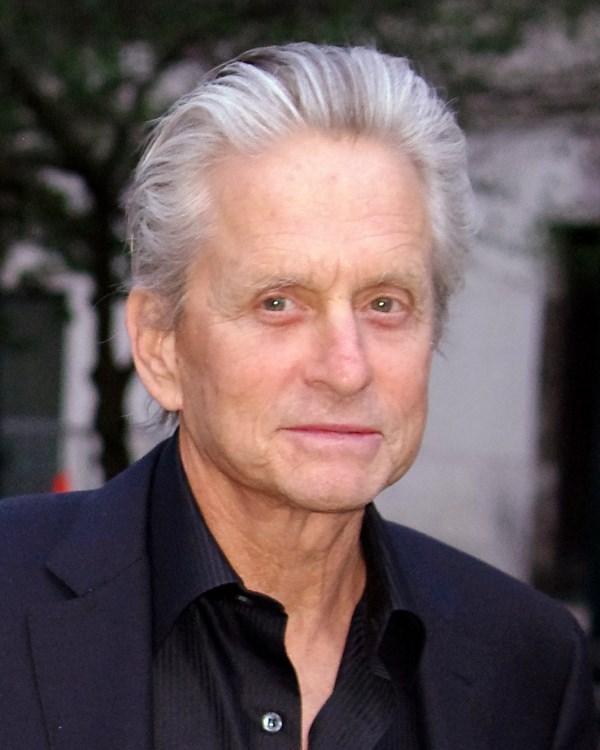 When you can't join 'em, beat 'em.
7

George Clooney may have a second career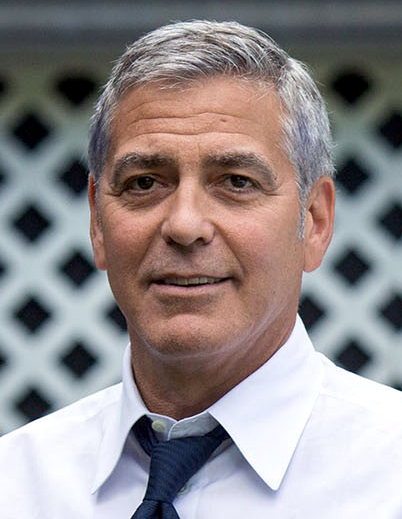 George turns boring celeb filled dinner into brilliantly funny photo-op.
8

Sir Elton John mugs for the camera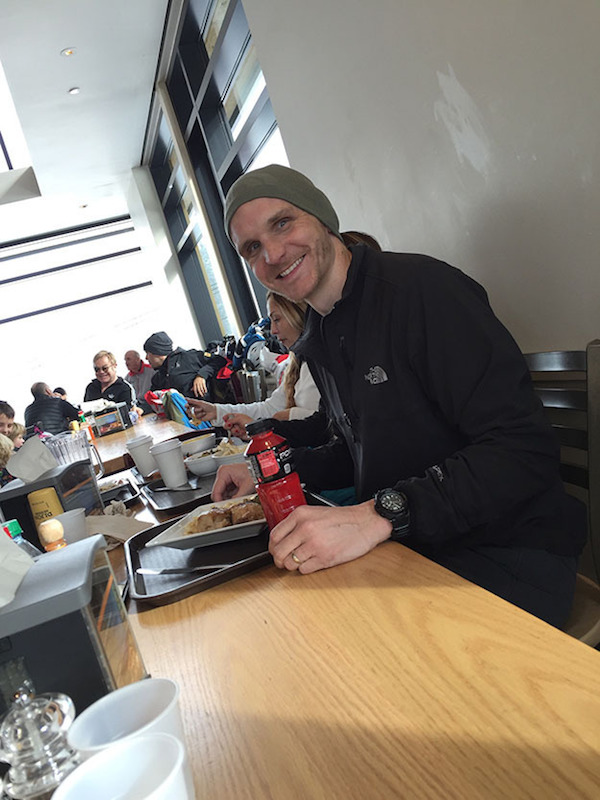 Reddit user PM_Me_Yer_Guitar recently shared a photo of his brother in a restaurant with the singer in the background — the type where you pretend you're posing when really you're only interested in getting a sweet shot of the celebrity in question — but it's pretty clear that Elton is wise to the game.
9

Beyonce surprises fan with the photo of her life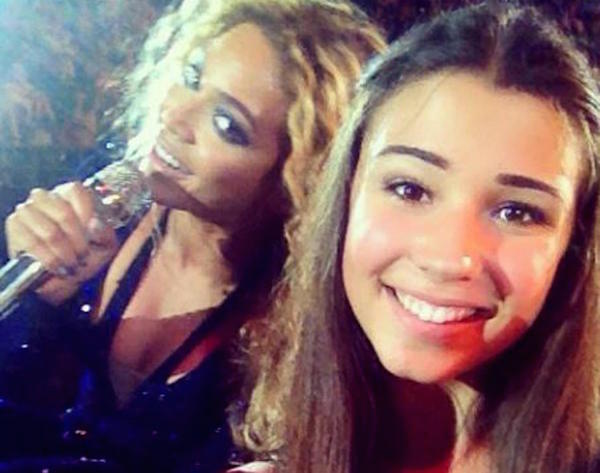 A fan was caught taking a selfie at Beyonce's show, so Queen B gave her selfie a little side eye.
10

Zack Braff photobombs NYC newlyweds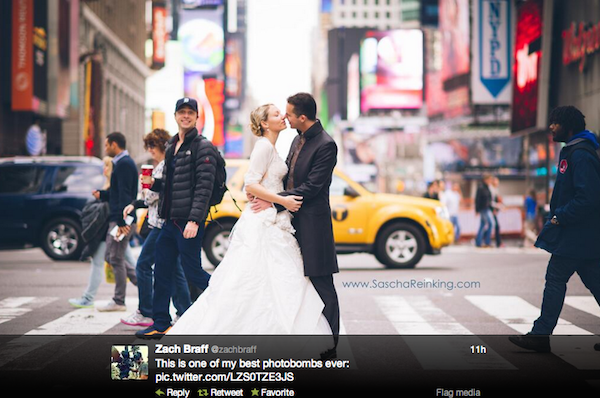 Photographer Sascha Reinking shot a newly married couple from Germany on vacation in New York City. The pair apparently asked for a "famous" street shot, so she took them to 42nd Street to use Times Square as the backdrop. Unbeknownst to the blissful couple, they got photobombed by no other than Scrubs star Zach Braff.