1

The candidate who guarantees a pony for every American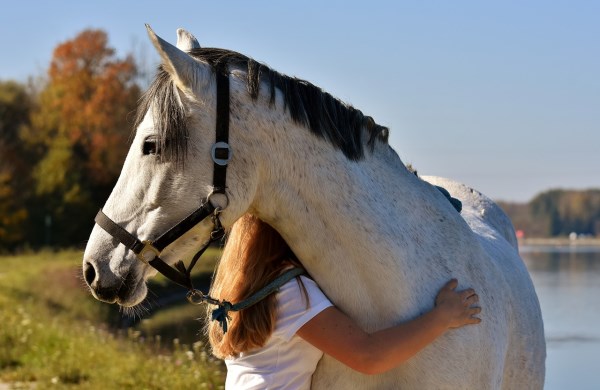 Vermin Supreme has been described as a "satirist", "anarchist", and or "performance artist." He campaigned as a Democrat in 2012 and is doing so again in 2016. He hopes to fight our "moral and oral decay" by promising a free pony to every American if elected. He says, "It will create lots and lots of jobs once we switch over to a pony based economy." Vermin also wants to harness "the awesome power of zombies for energy sources" by dangling brains in front of zombies to lure them into turning turbines.
Supreme calls himself a "friendly fascist." In 2012, he reportedly challenged Texas Congressman Ron Paul to take on President Obama in a "panty-wrestling match to decide it all."
It's too soon to tell what he's got up his sleeve for 2016, but he has already embarked on a tour of 20 cities to build support for his campaign. He is currently seeking to qualify for matching funds from the Federal Election Commission (FEC).
2

The rapper who declared his 2020 presidential bid at the VMAs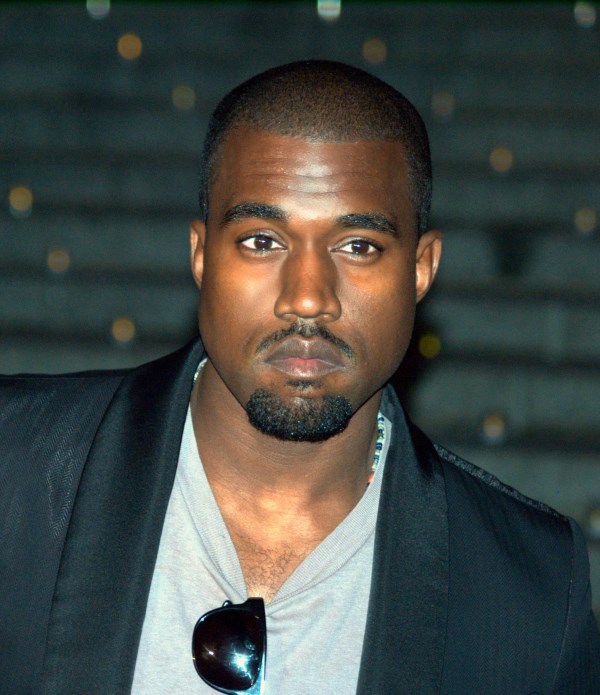 Was Yeezy serious when he announced a 2020 presidential bid? We don't know for sure, but it appears Kanye West made his political ambitions clear while accepting the MTV Video Vanguard award in August 2015. During a rambling 10-minute speech, West discussed grocery stores, baseball stadiums and yes, award shows. He also admitted that he "rolled up a little something" before coming to the show, and ended his speech by saying, "As you probably could've guessed in this moment, I've decided in 2020 to run for president."
A Kardashian White House? We can't wait!
3

The 15-year-old Iowan who is otherwise known presidential candidate "Deez Nuts"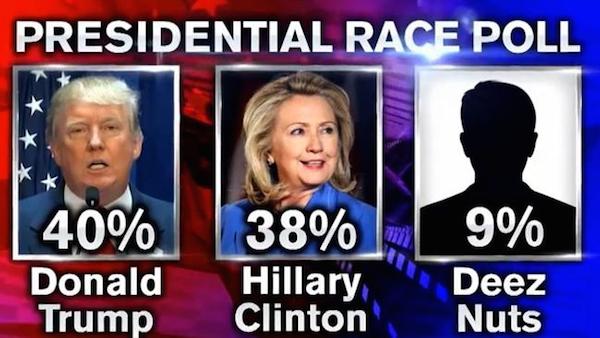 Deez Nuts is a third-party candidate for president who is shaking up America's gridlocked political system. He hopes to create a movement to mobilize voters who are upset with the state of the election process, and it appears he's gaining traction. In polls conducted by Public Policy Polling in Iowa, Minnesota and North Carolina in mid-August 2015, he polled at 8, 8 and 9 percent respectively.
Nuts is actually a 15-year-old high school boy in Iowa named Brady Olson. Despite putting up some of the best third-party candidate numbers in two decades, he is still 20 years too young to legally run for office.
Nevertheless, he's running because he is "frustrated with the two-party system," and the viral momentum he's gained seems to show that America agrees with him. According to Olson, he's been contacted by people in 23 states who want to help with the campaign.
4

The drag performer who ran for president with the slogan "Lick Bush in '92"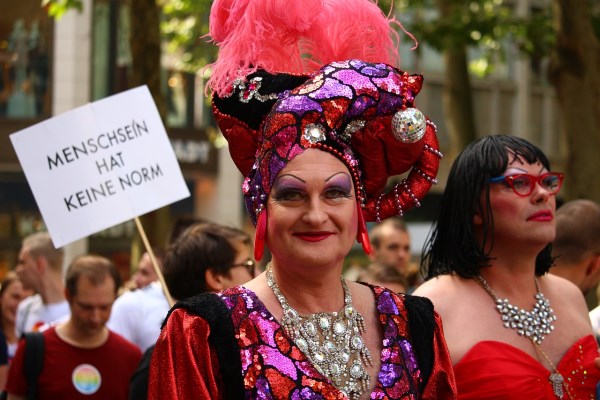 Joan Jett Blakk (aka Terence Smith), is a Detroit-born Chicago drag performer who caused a stir in the early 1990s by running both for Mayor of Chicago and President of the United States. She ran under the slogan "Lick Bush in '92!" and documented her run in the 1993 video of the same name. She also ran for president in 1996 with the slogan "Lick Slick Willie in '96!" In each of these campaigns, Smith ran on the Queer Nation Party ticket.
As a presidential candidate, Black wasn't entirely without substance. Early in her campaign, she was an outspoken critic of America's staggering healthcare crisis saying, "The U.S. is the only industrialized nation without a national health care policy. That's a joke."
Although her outlandish style and eagerness to throw herself into mainstream political campaigns raised eyebrows, it brought attention to queer issues, even if more conservative gay circles thought Queer Nation too militant and "in your face."
5

The Dead Kennedys singer who campaigned with a death row inmate as his running mate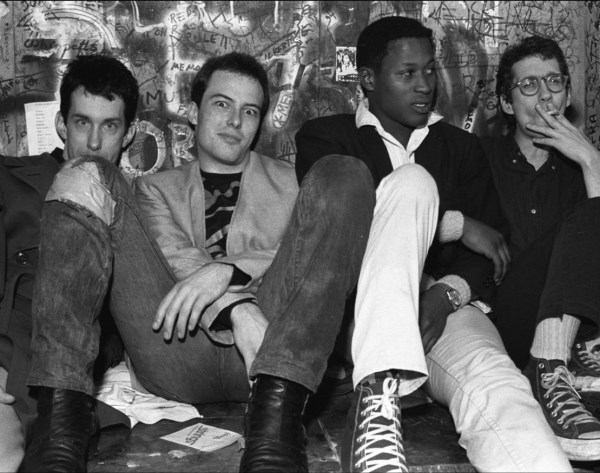 Singer Jello Biafra and the rest of the Dead Kennedys joined the San Francisco punk scene in 1978. Biafra first ran against Dianne Feinstein for mayor of San Francisco in 1979 on a platform that included banning cars from city limits, making police run for reelection in the neighborhoods they patrolled and establishing a "Board of Bribery" in an attempt to set standard public rates. He came in fourth out of ten.
In 2000, Biafra was drafted for the Green Party Presidential primary. He chose Mumia Abu-Jamal (an American activist and journalist who was convicted and sentenced to death for the 1981 murder of Philadelphia police officer Daniel Faulkner) as his running mate. The party selected Ralph Nader as the presidential candidate with 295 of the 319 delegate votes. Biafra receiving only ten votes.
Despite losing the nomination, Biafra became highly active in Ralph Nader's presidential campaign and remained so in 2004 and 2008. During the 2008 campaign, he played at rallies and answered questions for journalists in support of Nader. When gay rights activists accused Nader of costing Al Gore the 2000 election, Biafra reminded them that Tipper Gore's Parents Music Resource Center wanted warning stickers on albums with homosexual content.
He ended up encouraging supporters to vote for Nader, and he got the concept of a "maximum wage" debated on Politically Incorrect with Bill Maher. He said his mission is to help "bring the spirit of punk into the Greens—(and) make the party rock."
6

The cat who is a presidental canditate in the 2016 election
One surprising presidential candidate is drumming up a lot of support and coverage in the 2016 elections despite not having much of a political background or fame. Also, he's not even human—he's a cat. Limberbutt McCubbins is the latest in a list of hundreds to have filled out a "Statement of Candidacy" form. (The form was actually filled out by Isaac Weiss, a senior at duPont Manual High School in Louisville, Kentucky. Limberbutt belongs to his friend, fellow senior Emilee McCubbins.)
Emilee says she's been contacted about Limberbutt's proof of citizenship, lawyers looking to represent him, and even volunteer opportunities. "It does not appear that they know that he's cat," Weiss said.
Limberbutt has a Facebook page, a Twitter account, and even a campaign slogan—"Meow Is the Time." Although nothing is technically stopping him since anyone (or any animal) can register, he'll probably hit a wall when everyone realizes he's only 5-years-old—way too young to qualify for president.
7

The UFOlogist who ran for president in 1960 and 1972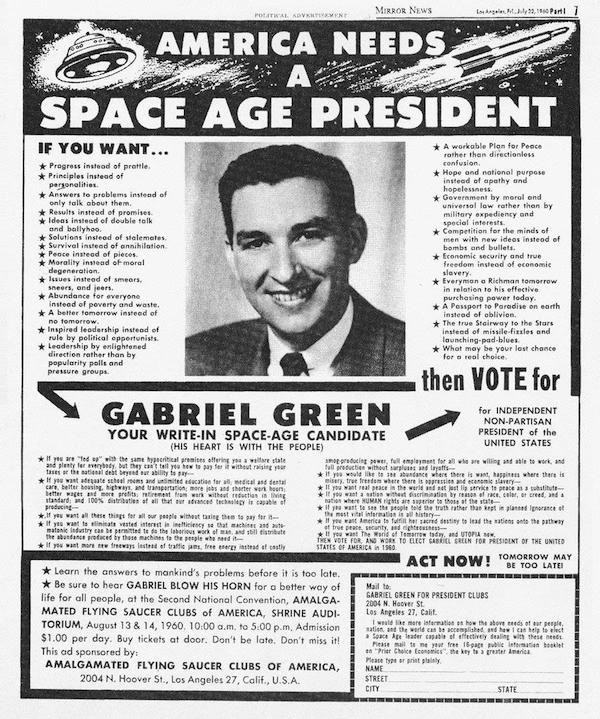 Gabriel Green was an early UFOlogist who claimed to have had contact with extraterrestrials. He was also a write-in presidential candidate in 1960 and 1972.
Green claimed to have seen hundreds of flying saucers in his lifetime and said he had direct physical contact with extraterrestrials, including beings from Mars, Venus, Alpha Centauri, and the Pleiades.
When 1960 election cycle came around, Green launched his campaign for the presidency, competing against Richard Nixon and the Democratic rival, John F. Kennedy. Though not formally listed on any ballot, he nonetheless put together a full platform, covering a range of economic and social policies based on information he received from the Space People. He modestly campaigned throughout Southern California, where he ran a full-page spread in the Los Angeles Mirror-News. Despite some early enthusiasm, the campaign did not last, and Green withdrew. He then gave his endorsement to Kennedy.
In 1972, Green took part in his second and final presidential campaign, as the nominee of Kirby Hensley's Universal Party, with fellow saucerian Daniel Fry as his vice-presidential running mate. This time around Green was registered on the ballot, but his efforts garnered less success and less press than his previous attempt. It was to be Green's last hurrah in the political arena, ending with a paltry 199 votes tallied.
Green retired in the 1970s to Yucca Valley, where he continued his work as a medium, relating messages from the Space People. He remained an active member of the UFO community until his passing in September 2001.
8

The comedian who ran for president five times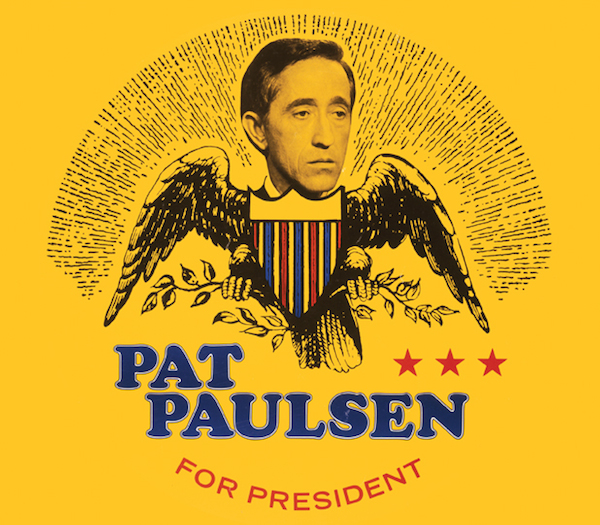 With his thin, triangular face and look of a worn-down town clerk, comedian Pat Paulsen first came to national prominence on the Smothers Brothers Comedy Hour, which ran from 1967 to 1969. Paulsen's deadpan parodies of clueless or haughty authority figures couldn't have found a better home. At 38, he was older than most of the cast, which played to his comedic advantage, as did his penchant for suits and ties and unflappable deadpan delivery.
During the comedy hour's run, Paulsen (with the help of the Smothers Brothers) launched the show's longest and most elaborate performance-art skit—he ran for president. His persona remained the same, but he was now the official candidate of the STAG (Straight Talking American Government) party.
Paulsen's political statements were parodies of a typical campaign's slogans (he called himself "a common, ordinary simple savior of America's destiny") and its empty promises ("Will I obliterate national debt? Sure, why not," he told one crowd). Everywhere he went, from New York City to Jacksonville, he'd tell the local media this was the greatest city in the country, and he wanted to move there. Paulsen was seen raising funds at lemonade stands, kiss-for-a-quarter offers, and a star-studded dinner where Steve Allen was a guest speaker. "I expect a lot of them won't even vote for me," Paulsen said of the attendees. "The important thing is, I got their money."
Paulsen supposedly refused to put his actual name on state ballots, so we don't know how many votes he actually received. (The official government breakdown for the 1968 election only lists the number of write-ins per state, not by candidate.) He ran every four years, right up to 1996, before dying the following year at age 69 in Tijuana, where he'd been in search of alternative treatments for colon and brain cancer.

9

The guitarist whose campaign slogan was "Free Gas For Everyone"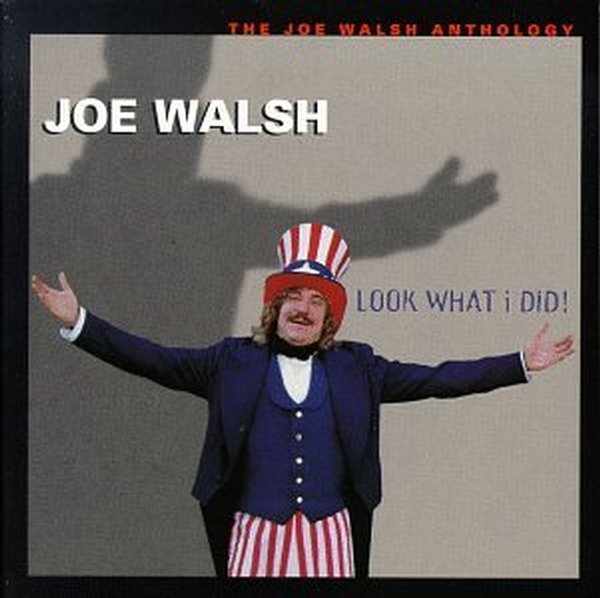 In 1980, Eagles guitar player Joe Walsh announced his candidacy, despite being only 33 at the time (the president must be at least 35 per the U.S. Constitution.)
Walsh garnered pretty significant media attention with his "Free Gas For Everyone" platform. He promised to change the national anthem from "The Star-Spangled Banner" to his hit song "Life's Been Good." He threw his hat in the ring a second time in 1992 but ran as Vice President with Rev. Goat Carson under the slogan "We Want Our Money Back!"
In 2012, Walsh said he was finally considering a serious bid for political office. "I think I would run for Congress. The root of the problem is that Congress is so dysfunctional, and we're dead in the water until they get to work and pass some new legislation to change things."
10

The activists who staged a mock campaign for "Nobody"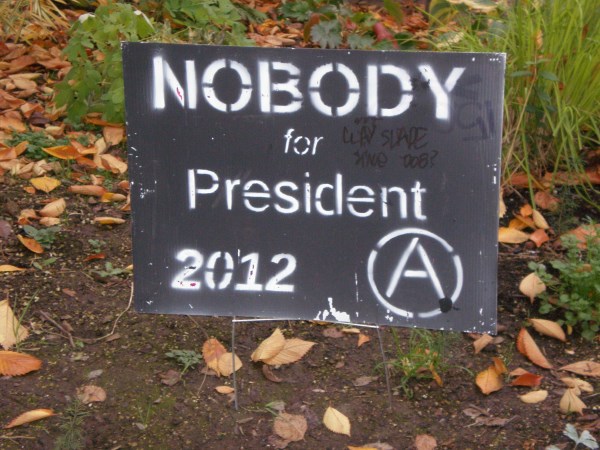 "Nobody For President" has been a trope since the 1940s but gained steamed during the counterculture era of the 1960s. In 1976, political activists Wavy Gravy and Curtis Spangler took up Nobody's cause. (Wavy Gravy had earlier conducted a mock campaign to elect a rock as president. The rock's running mate was a dinner roll, so the campaign slogan was "Rock and Roll Forever.")
The activists described Nobody as the candidate of the Birthday Party. Spangler appointed himself "Nobody's Campaign Manager" and Wavy Gravy served as "Nobody's Fool." They launched a cross-country tour on October 12, 1976, with a rally at San Francisco's Civic Center Plaza.
During the rally, Wavy Gravy (who wore clown makeup, a blue track suit, and a propellor cap) announced, "The Nobody motorcade has just been spotted. Nobody is headed this way." A sportscar then drove up with a wooden chair mounted on its trunk. Nobody was sitting in it.
Nobody then addressed the crowd. He was represented by a pair of plastic, wind-up teeth that Wavy Gravy placed before a microphone. The teeth chattered away as people asked questions about domestic and foreign policy.
Nobody and his campaigners then took off across the country in a bus. They held rallies in Los Angeles, Albuquerque, Austin, Washington, and ended up in New York City, where they held a victory celebration on election day, November 2. They pointed out that since 43% of all eligible voters had voted for Nobody, Nobody clearly won the election.
The Nobody campaign continues to this day at nobodyforpresident.org. Spangler and Wavy Gravy still to promote the idea that Nobody (or "None of the Above") should be included as an option on all ballots so that voters wouldn't be forced to choose between the lesser of two evils.