1

Chocolate Caramel Mug Cake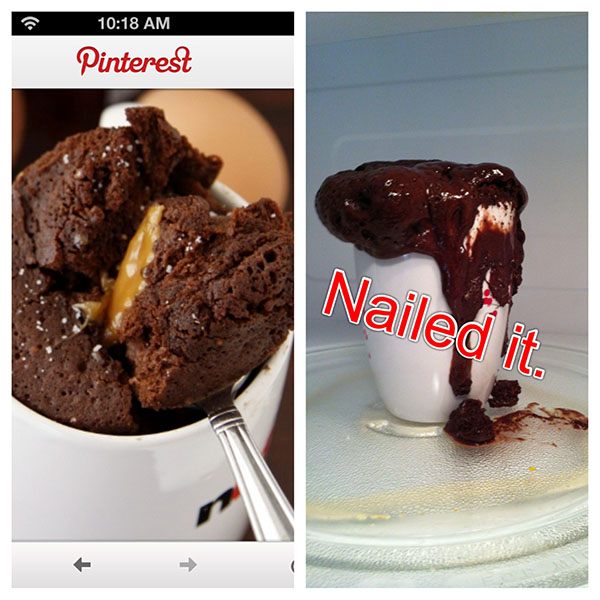 Who are we kidding? It's chocolate – we'd eat it anyway!
2

Rainbow Pancakes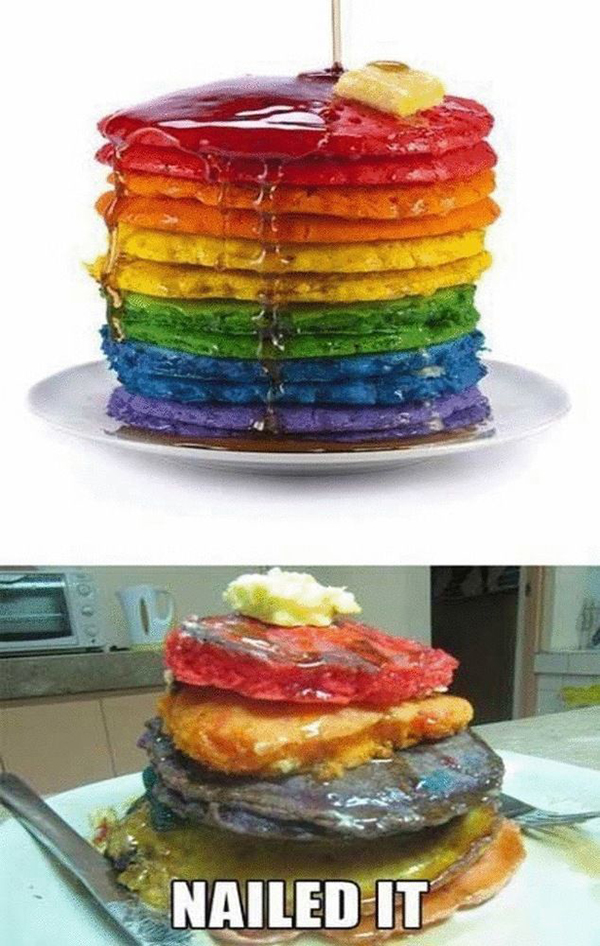 All the colors of the rainbow – oh, never mind.
3

Sleeping Baby
Anyone can see there's something under the rug to elevate the baby's head. It's like they weren't even trying!
4

Chick Peep Cake Pops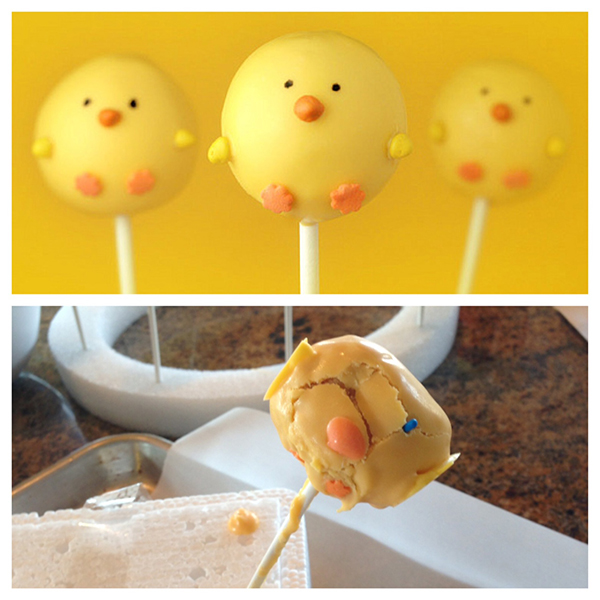 Judging by this chick peep cake pop attempt, it was a pretty disastrous Easter.
5

Cinnamon Roll Waffle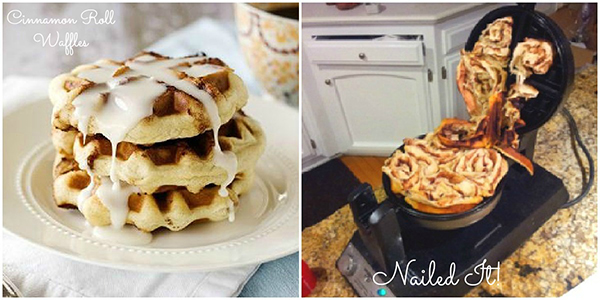 We don't see a fail, we see an explosion of cinnamon goodness.
6

Pregnancy Photo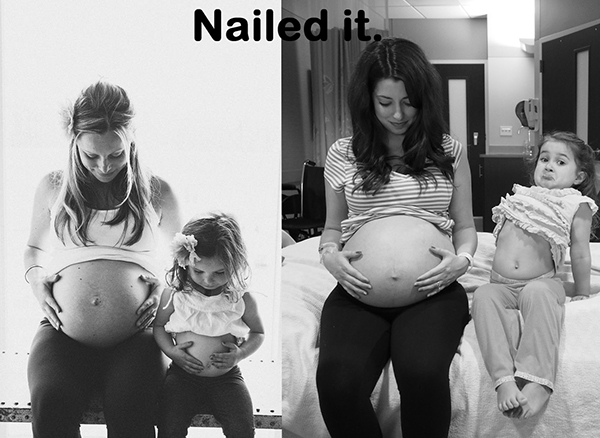 While the second photo is technically a fail, it's pretty cute nonetheless.
7

Yarn Easter Eggs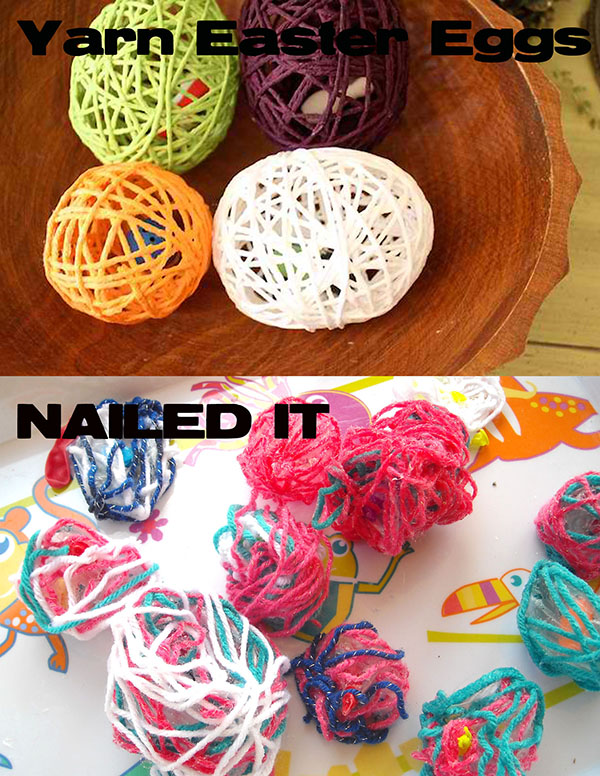 Spinning a great yarn – or not.
8

Easter Bunny Pancake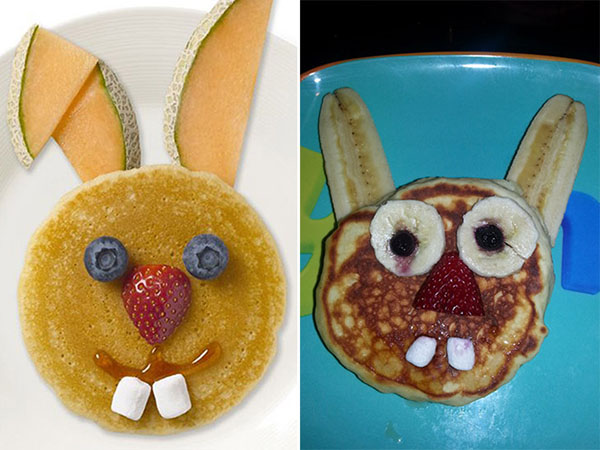 This culinary genius tried to pull a rabbit out of hat, and failed miserably.
9

Cookie Monster Cake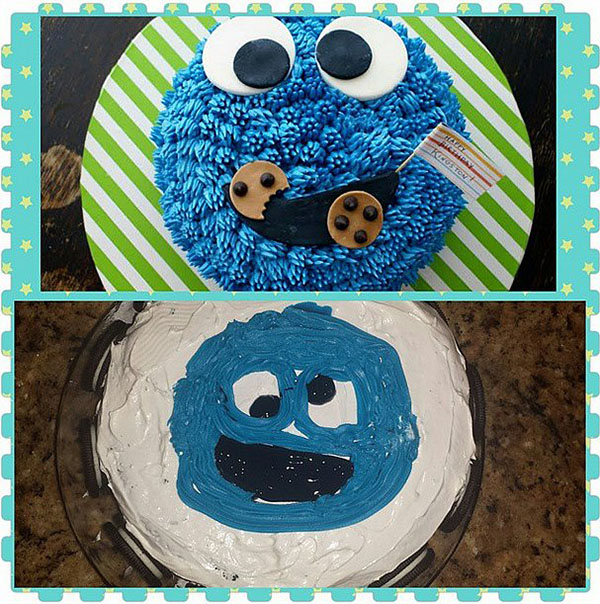 A lot less cookie, a little more monster.
10

Halloween Pumpkin Treats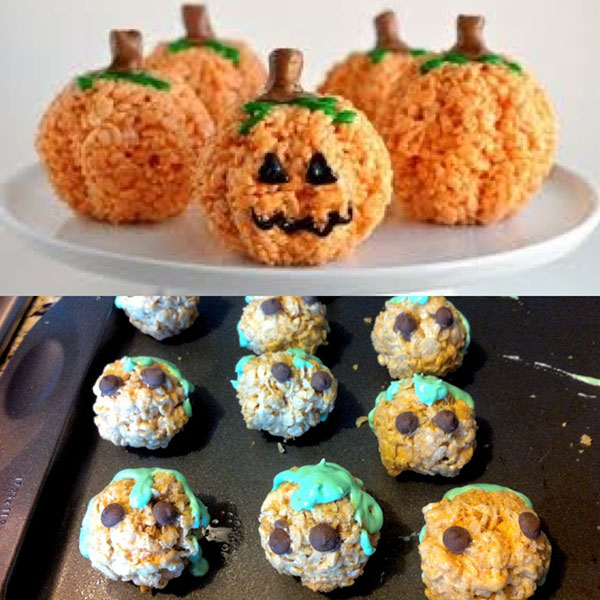 This Pinterest attempt was decidedly not too cute to eat.
11

Yoga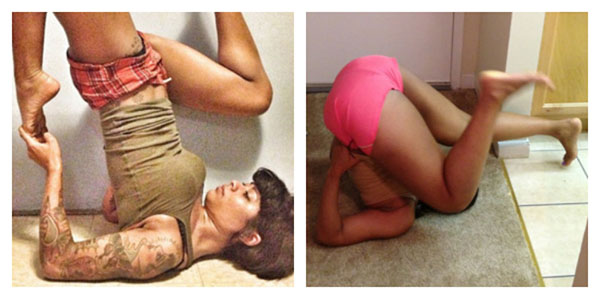 Namaste? More like NOmaste.
12

Tie Dye Pillow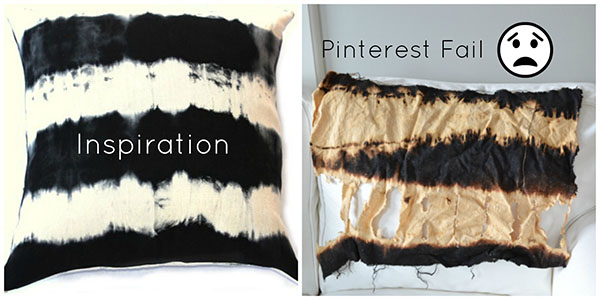 Inspiration plus perspiration equals success – some of the time.
13

4th of July Nail Art
The Founding Fathers would be appalled in this less than patriotic attempt at nail art.
14

Baby Covered in Kisses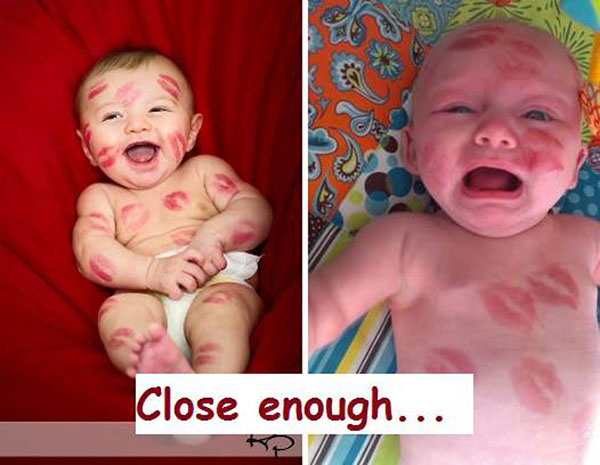 Smothered with terrifying kisses.