To say that the internet went crazy when the trailer for Star Wars: The Force Awakens was released is a massive understatement. People posted comments about having goosebumps, and even crying after seeing the trailer. Love it or hate it, Star Wars is a phenomenon that shows absolutely no sign of fading.
As with anything this popular, there are bound to be some incredible stories related to this FORCE (pun intended) of nature.
1

The Star Wars fan who has a collection of more than 300,000 items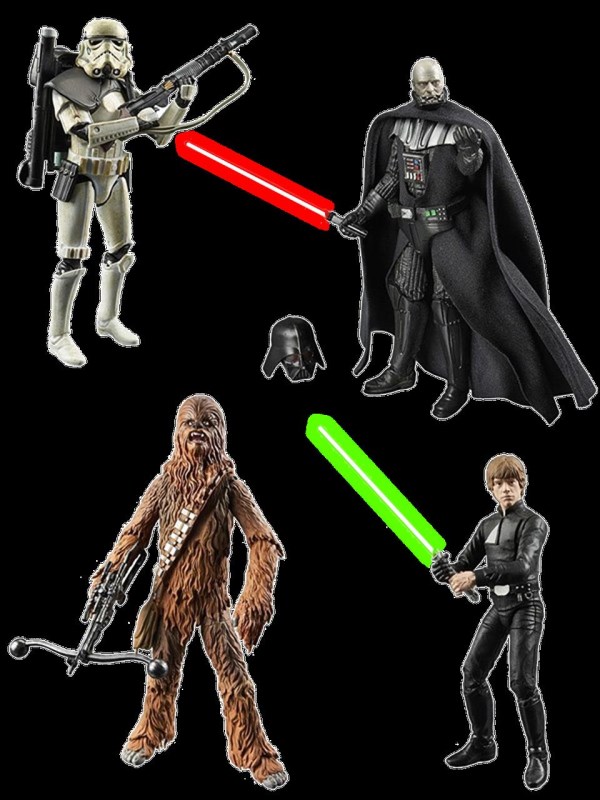 Incredibly, toys and merch from the Star Wars franchise are just as popular as ever with each passing generation. As of 2012, since Star Wars was last released, $20 billion worth of licensed goods have been sold, on top of the $4.4 billion in tickets and $3.8 billion in home entertainment products. Today, Star Wars is consistently among the top five licensed toy brands.
In the 1970s, 20th Century Fox let George Lucas pass on an additional $500,000 directing fee for the first Star Wars. Instead, he was allowed to keep the licensing and merchandising rights for himself – a decision that would make the director rich beyond his wildest dreams and cost the studio billions.
Steve Sansweet is the world's biggest collector of Star Wars memorabilia. The journalist and author created Rancho Obi-Wan, a museum in Petaluma, California, that houses his collection of an estimated 300,000 unique Star Wars items. His collection contains everything including lunch boxes, action figures, vending machines, and even pieces of the actual Death Star used in the original film. He has more than 3,000 posters, books from 37 countries in 34 languages, 30,000 trading cards, stickers, postcards, playing cards, and other items that George Lucas doesn't even own.
To make it official, Sansweet made it into the Guinness Book of World Records for his collection. Let's hope he has insurance.
2

The fan who wanted to be laid to rest by Stoomtroopers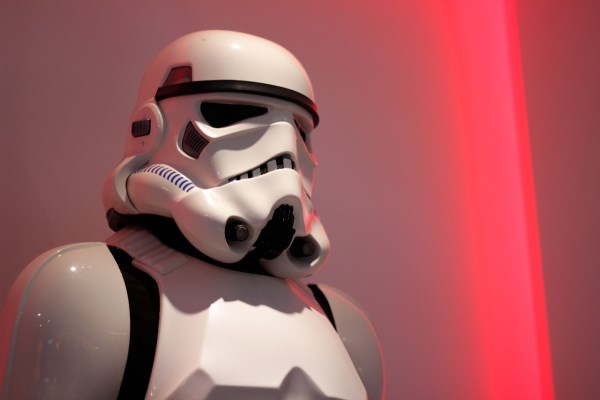 The next person on our list proves that once you're a Star Wars fan, you're one for life. Heck, he showed that he was a fan of the films even in death.
In February 2015, Gordon Deacon had his last wishes come granted when he had two of his favorite loves combined at his funeral. The Cardiff, Wales man had his coffin flanked by a group of Stormtroopers while loved ones wore their Liverpool FC shirts in tribute to him.
The Stormtroopers, along with bounty hunter Boba Fett, led the horse-drawn carriage funeral procession to St Margaret's Church. A Stormtrooper floral wreath was also arranged for the ceremony, along with a Liverpool FC shirt made of flowers.
Anyone who wanted to wear a Darth Vader outfit was out of luck — nobody was allowed to wear black at the service.
3

The fight between Star Wars and Dr. Who fans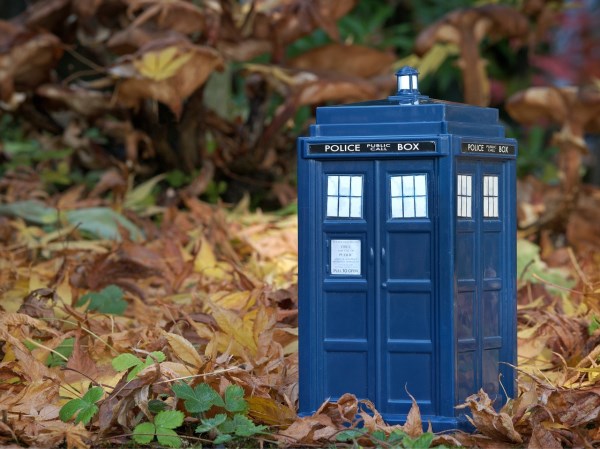 In May 2013, police were called to break up a fight between members of the Norwich Sci-Fi Club and Star Wars fans at a convention in Norwich, England.
The melee started when treasurer Jim Poole approached Dr. Who actor Graham Cole. A standoff then ensued between Cole and the event organizer. They took the dispute outside where it continued until the police arrived. The organizer claimed that Cole was trying to undermine the convention by posting negative comments on social media sites. Cole claimed that he was trying to get an autograph to be later auctioned off for charity.
Maybe they should have had a lightsaber battle. Either way, folks, why can't we all just get along?
4

The jet that looks just like a famous droid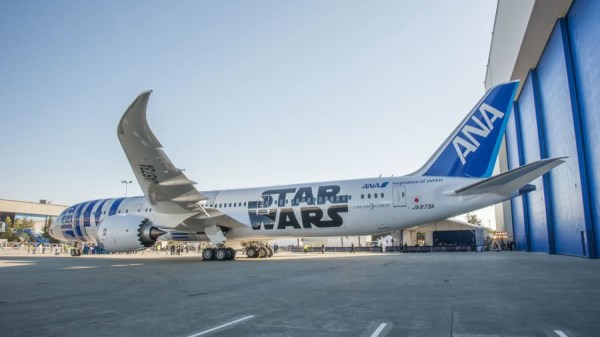 People are getting excited for Star Wars: The Force Awakens. In honor of the upcoming film, All Nippon Airways has unveiled their newest fleet of jets. (No, they are not Millennium Falcons or a fleet of TIE fighters.) The Japanese airline has designed their Boing 787 Dreamliners to resemble R2-D2. The Star Wars logo will also appear near the rear area of the plane.
We're not going to make a Harrison Ford flying joke, but after taking the jet abroad, don't be surprised if you hear a passenger say, "Chewie, we're home" just like Ford's character Han Solo does in the trailer to the upcoming film.
5

The man who went on a lightsaber rampage in a toy store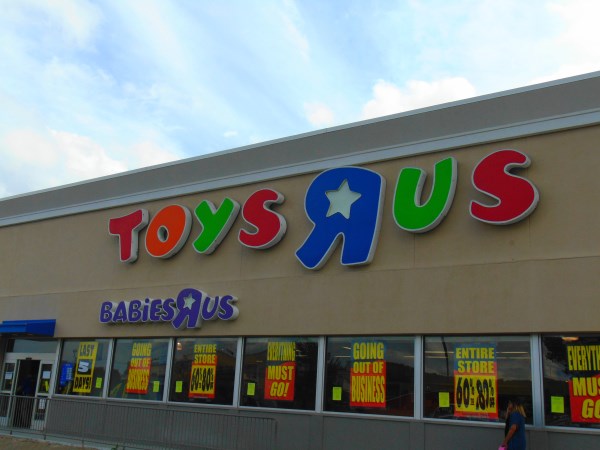 It's December 2011, right in the middle of Christmas shopping season. Seeing Star Wars related toys at Toys R' Us is pretty commonplace, but having a grown man trying to hit you and several other customers with a lightsaber — not so much.
The saber wielding man was swinging so intently at customers in the Oregon toy store that someone called 911 and reported the incident to the police. While the caller was on the phone, the assailant walked out of the store to the parking lot, lightsaber still in hand. Officers caught up with the two-bit Jedi, who went to the dark side but had trouble restraining him because he attacked them with the lightsaber. They even tried to taser him. It didn't work – the 33-year old knocked the wires from the weapon. The police finally used some "force" of their own on the out of control man and pinned him to the ground and took him to a nearby hospital for mental evaluation.
6

The boy who got marriage advice from George Lucas' company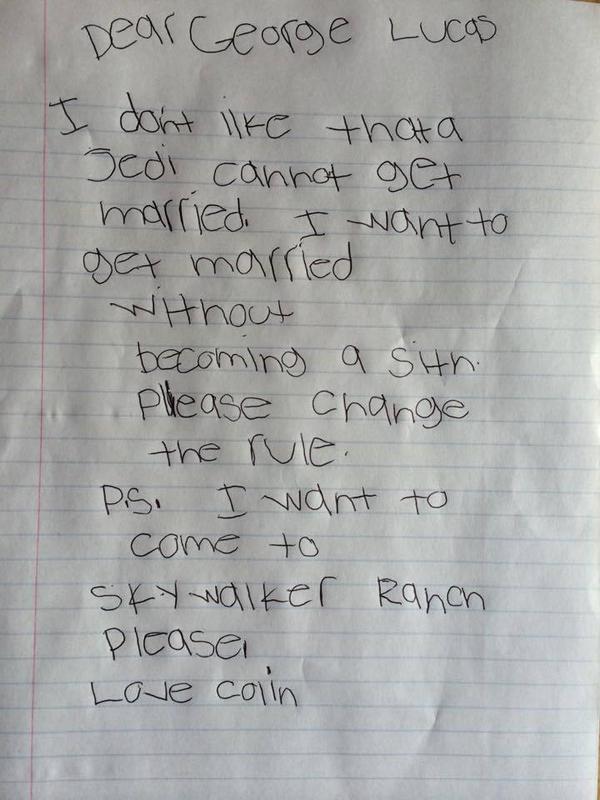 In April 2015, seven-year-old Star Wars fan Colin Gilpatrick made a discovery that horrified him so much, he took his query straight to the source. Colin, who has autism, was horrified to find that Jedis are not supposed to marry and have children in case they are drawn to the Dark Side. Worried about how he can marry one day but still be a Jedi, Colin wrote a letter to George Lucas. It read:
"Dear George Lucas,
I don't like that a Jedi cannot get married.
I want to get married without becoming a Sith. Please change the rule."
Much to his surprise, Lucasfilm sent a package with a note back to the little boy. It read: "To be a Jedi is to truly know the value of friendship, of compassion, and of loyalty, and these are values important in a marriage," the letter read. "The Sith think inward, only of themselves. When you find someone that you can connect to in a selfless way, then you are on the path of the light, and the dark side will not take hold of you. With this goodness in your heart, you can be married."
Now, go and get that marriage license, Colin! Oh, wait — you're seven.
7

The film director who made millions off Star Wars (other than George Lucas)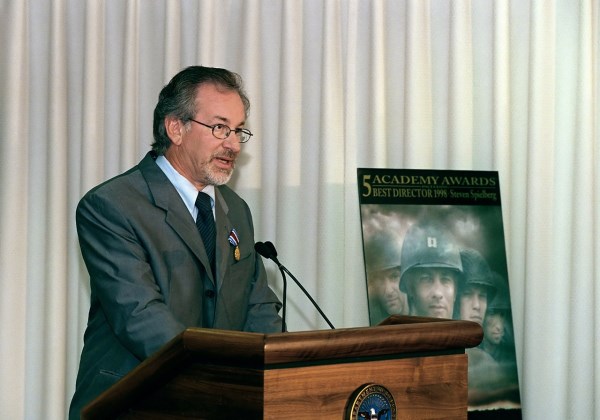 A long time ago, in a galaxy far, far away, George Lucas thought Star Wars was destined for failure.
After just one week of filming on location in the deserts of Tunisia, he was already well behind schedule thanks to several on-set problems and breakdowns. Throughout the entire production, the film suffered from a variety of malfunctioning electronics, broken props and crew injuries. When it moved to a studio in England, the British crew had little interest in making what they considered a dumb children's movie. Nearly every actor involved in the project, including Harrison Ford, was also convinced that Star Wars would be a complete and utter failure. The actor who played Obi-Wan Kenobi, Alec Guinness, thought of the film as "fairy-tale rubbish."
Lucas was close to having a nervous breakdown over the fact that the movie was not living up to his original vision and seemed depressed throughout the making of the film. By mid-1977, it started to come together, but he needed a break. He visited his friend Steven Spielberg, who was working on his classic, Close Encounters of the Third Kind. Convinced that Spielberg was making the biggest film of all time, Lucas made a fateful bet with his friend. Spielberg later described the bet: "He (George) said 'You want to trade some points? I'll give you two and a half percent of Star Wars if you give me two and a half percent of Close Encounters.' I said, 'Sure, I'll gamble with that, great.'"
By the end of 1978, Star Wars' worldwide box office receipts totaled $500 million, which earned Spielberg roughly $12.5 million. That's equal to $46.675 million in inflation-adjusted dollars. Oh, and Alec Guinness negotiated a deal to earn 2% of the gross box office receipts for the Star Wars movies he appeared in, which earned him over $95 million.
8

The lost Star Wars Holiday Special that George Lucas wishes you never saw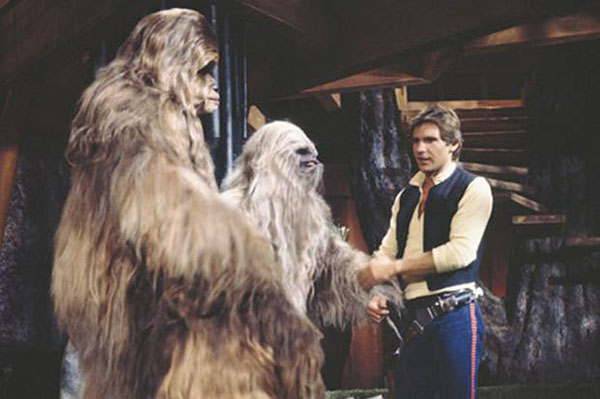 By 1978, a year after Star Wars hit movie screens, the film was a pop culture phenomenon. The sequel, The Empire Strikes Back, had yet to be completed. And there was a Star Wars TV special that aired only once, on November 17, 1978.
If you expected more of the same kind of space swashbuckling that the first Star Wars movie offered, you came to the wrong place. The program starred all of the main actors from the first film — Mark Hamill, Carrie Fisher, and Harrison Ford. Even Anthony Daniels and Kenny Baker reprised their roles as C3PO and R2-D2. The show's loose plot has Han Solo visiting Chewbacca's planet and Wookie family to celebrate Life Day. Sadly, the show is also interspersed with a series of musical numbers, celebrity appearances, and other variety-show acts, including songs and comedy routines by such 1970s celebrities as Jefferson Starship, Diahann Carroll, Art Carney, Harvey Korman, and Bea Arthur. (Yes, that Bea Arthur, who does a musical number.) Add Carrie Fisher singing the Star Wars theme and you have a giant, galactic turd. What did George Lucas think of the special? The only time he talked about it publicly, he is quoted as saying, "If I had the time and a sledgehammer, I would track down every copy of that show and smash it."
Oh well, at least the show introduced the Boba Fett character to the Star Wars lexicon.
9

The moment Star Wars hit Comic-Con for the first time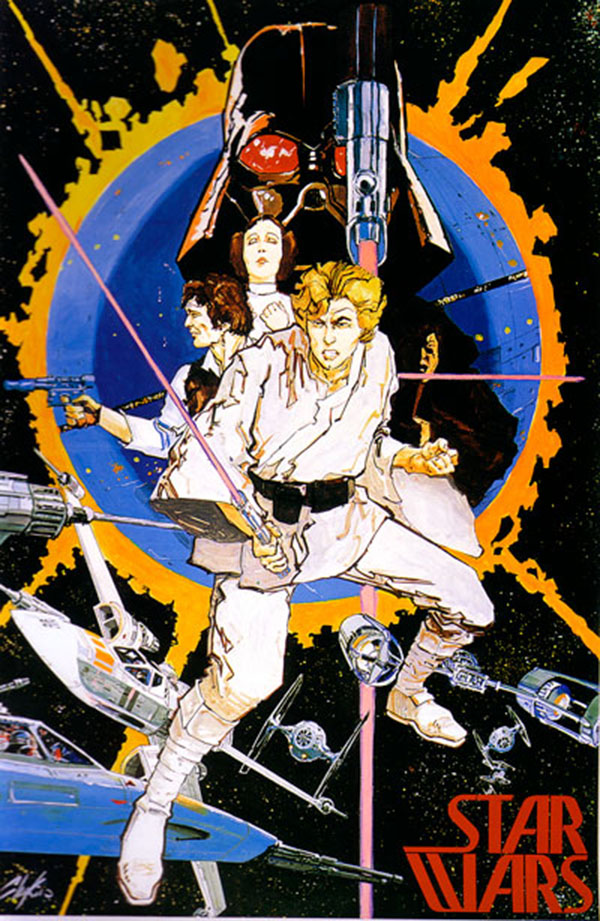 Do you ever wish you had your very own time machine? I bet there would be a bunch of Star Wars fans that would want to go back to the 1976 San Diego Comic-Con. While that date and location might not sound so special to most people, it is considered the exact moment when the Star Wars franchise took off.
Both Star Wars and Comic-Con have since become absolutely huge. The convention sells out six months in advance with attendance now over 125,000 fans yearly. But in 1976, the Comic-Con was much smaller and Star Wars had yet to be released. Only a couple of hundred fans turned out to watch the first public showing of the film's footage. According to Craig Miller, former head of fan relations at Lucasfilm, there were many empty seats and the showing got mixed reviews — at first. Gradually, attendees warmed up to the footage as it played.
The Star Wars booth was a tiny table with dealers selling original, pre-release movie posters drawn by comic legend, Howard Chaykin. Today, those posters are worth a small fortune.
Luke Skywalker himself, Mark Hamill, was also in attendance in all of his 1970s glory, with an uber-rare Star Wars t-shirt on in surviving photos.
How things would change a year later…
10

The fan who made his own Millennium Falcon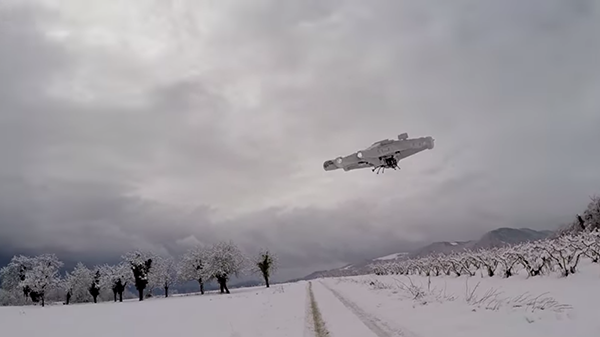 Sometimes you just have to take matters into your own hands. The Star Wars superfan known only as Olivier decided to make a working Millennium Falcon out of a drone! The drone looks exactly like Han Solo and Chewbacca's ship, except that it has a few holes in the frame for the quadcopter's propellers.
The French fan doesn't want to stop with the Falcon. Word is that he's currently working on a TIE Fighter. Time will tell if he ends up making his own Death Star!