1

The Japanese game show that mixes karaoke with the ultimate distraction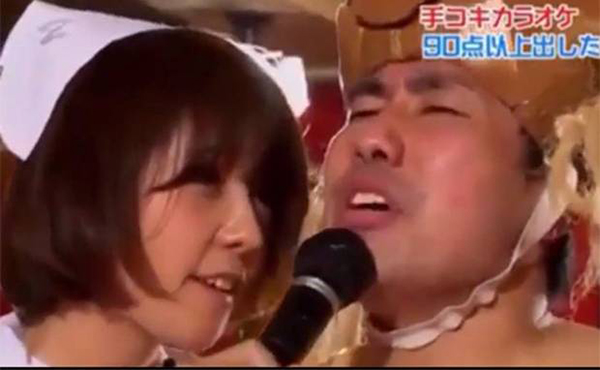 Ladies and gentlemen, we present a game show with a decidedly different "twist."
Japan is forging ahead in the reality contest genre with Sing What Happens Next, a game show in which men must attempt to give a note for note perfect rendition of various karaoke hits whilst being pleasured.
And what's the prize for your complete loss of dignity? According to the show's press release, "a lot of products and sex toys, gel, etc."
Watch the clip below. But remember – it's definitely NSFW.
2

The convicted serial killer who won a date on The Dating Game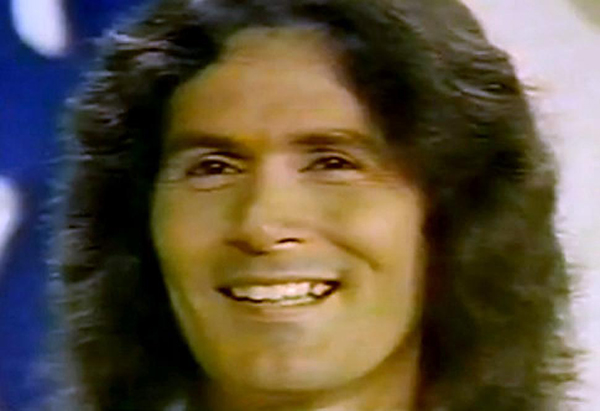 By the time serial killer Rodney Alcala appeared as a contestant on The Dating Game in 1978, he was convicted rapist and registered sex offender who had already murdered four women.
With his trademark long hair cascading onto his oversized shirt collar, Alcala's answers are charming, funny and steeped in cheeky innuendo. Indeed, he makes light work of convincing Cheryl Bradshaw, the contestant tasked with choosing one of the three blind dates behind the screen, to pick him as a potential suitor.
Alcala won the contest and a date with Bradshaw. However, she refused to go out with him because she found him "creepy." Actor Jed Mills, who competed against Alcala on the show, described him as a "very strange guy" with "bizarre opinions."
Criminal profiler Pat Brown, noting that Alcala killed 12-year-old Robin Samsoe and at least two other women after his game show appearance, speculated that Bradshaw's rejection might have been an exacerbating factor. "That is something he would not take too well. [Serial killers] don't understand the rejection. They think that something is wrong with that girl: 'She played me. She played hard to get.'"
Alcala was sentenced to death in California in 2010 for five murders committed in that state between 1977 -1979. Three years later, he received an additional sentence of 25 years to life after pleading guilty to two homicides in New York in 1971-1977. His true victim count remains unknown, and could be much higher.

3

The talent act that made a game show host rethink his career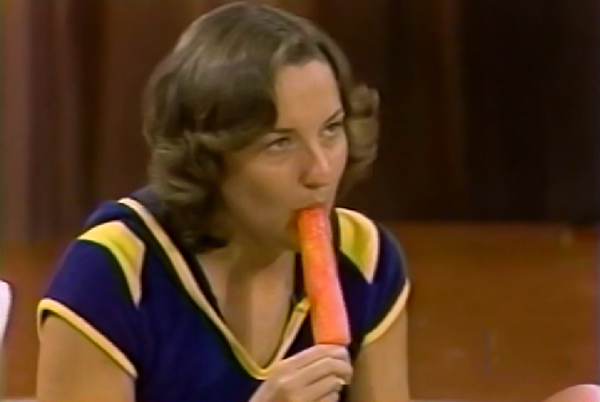 The year is 1978. Two girls performing under the name "Have You Got A Nickel" show off their popsicle-eating skills on The Gong Show, an amateur talent contest that is a definite precursor to America's Got Talent. While this doesn't sound like a particular draw for a talent show, the girl's efforts are – how shall we put this – a little explicit.
Host and Gong Show creator Chuck Barris, who was already well-known for his runs in with the censors, sometimes brought in risqué acts as bait to allow some of the less bawdy acts to slip by.
The girls, later known as "The Popsicle Twins," were indeed one of these bait acts. For their performance, they sat cross-legged on the stage floor. As the song "I'm in the Mood for Love" played, they each began eating a popsicle in a manner that suggested – well, something else altogether.
The girls were able to complete their act without being gonged. Two of the judges gave them low marks, but the third judge, Jaye P. Morgan, awarded them a 10 (the highest number possible) and quipped, "Do you know that's how I started."
Unbelievably, the girls' act sailed over the heads of the censors, who did not see anything wrong with it in rehearsals. Once the episode aired in Eastern time zone markets, however, NBC pulled it from the Central, Mountain, and Pacific airings of the day's episode immediately after it ended. (It has since aired in reruns.)
As for Chuck Barris, it was the deciding factor in his retirement from television. "I'm fairly certain that's when I first thought of chucking it all and moving to the south of France," he later said.
Check out the clip of Popsicle Twins NSFW performance:
4

The contestant who gave the funniest answer to a question in game show history
The Newlywed Game, a game show in which newly-married husbands and wives were separately asked the same questions and had to predict how their spouses would answer, was a staple of American television for over 20 years.
One of host's Bob Eubanks' favorite questions to ask contestants was, "What was the strangest place you've ever made whoopee?"
In a 1977 "Maternity Day" episode, Hank Perez guessed that his wife Olga would say the strangest place she'd ever had the urge to make whoopee was in their car on the freeway. When the wives were brought in to provide their answers to the same question, Olga gave a much different answer. We won't give it away, but you can watch for yourself:

5

The model who accidentally gave a contestant a new car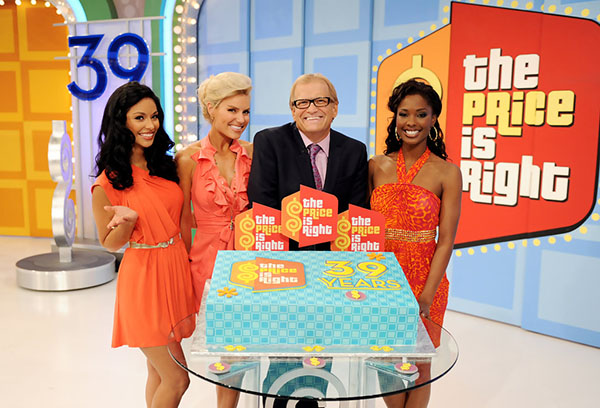 Model Manuela Arbelaez thought she was headed for the unemployment line after she mistakenly revealed the price of a new car on the game show, The Price Is Right.
The 26-year-old model said that she lost her train of thought while exposing the answers to "Five Price Tags," a game that involves correctly choosing a vehicle's value among five oversized tags. Arbelaez accidentally unmasked the correct $21,960 price after the contestant's first pick, even though the participant still had two more chances to guess.
The goof brought Arbelaez to tears and sent host Drew Carey into a giggle fit. "Congratulations, Manuela just gave you a car," Carey told the contestant.
Manuela was certain that she would be fired, but she wasn't reprimanded for the error, and luckily for her, $21,960 wasn't deducted from her paycheck. She said the next time she's manning those giant price tags, she'll reveal the answers extremely slowly and double-check each guess with host Drew Carey.

6

The game show contestant who was arrested for fraud after being recognized on TV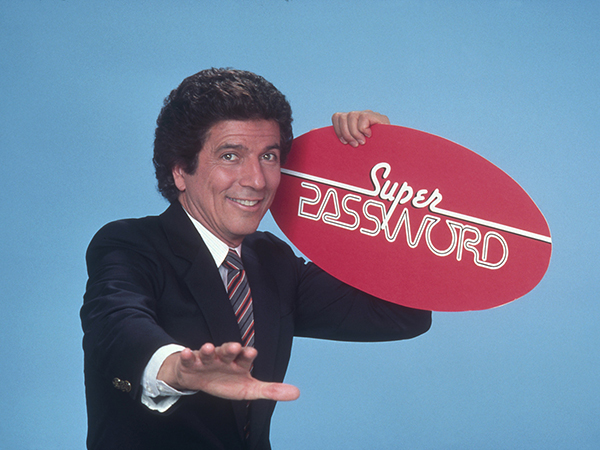 In 1988, a former deputy sheriff who became the biggest winner in the history of NBC's Super Password was sentenced to five years in prison for staging an elaborate hoax in which he faked his wife's death to collect on a $100,000 insurance policy.
Kerry Dee Ketchem, 36, had used the name of a former college professor (Patrick Quinn) to collect $56,000 in winnings on Super Password in December 1987. However, when he arrived at the show's Hollywood offices a month later to pick up his prizes, he was arrested. Authorities had been tipped by a viewer in Alaska who recognized him.
Ketchem, labeled by prosecutors as a con artist who unleashed "a virtual tornado of deception" before his arrest in Los Angeles, was also ordered to pay restitution to the insurance company.
In his defense, Ketchem said, "A lot of times, because I'm friendly and easy to get along with, people think I'm conning them. That's one of the reasons I went on the game show – to use my intellect for something other than bad."

7

The contestant who won by memorizing the patterns on the show's game board
In 1984, Ohio ice cream truck driver Michael Larson set a record by winning $110,237 (a combined total of cash and non-cash prizes) in one appearance on the game show Press Your Luck – and he did it by gaming the system.
Prior to being on the show, Larson noticed that the Luck board did not rely on luck at all but was actually running in five predictable patterns – which he memorized over the course of six weeks, with the help of a VCR.
As a contestant, Larson gained control of the board by answering a question correctly, then began landing on a sequence of prize squares that provided him with $3,000, $4,000, or $5,000, as well as another spin. By hitting these types of squares again and again, he held control of the board for 35 spins, racking up a total of $110,237 within an hour before finally relinquishing his turn to someone else.
Was it cheating? Well, not really. Official game rules did not prevent a player from reverse-engineering the game patterns. Producers knew there a was weakness to the game (only having five board patterns without any randomness) and never thought to address it until the unthinkable happened.
Larson got to keep his winnings, but at a price. He lost a big chunk of money in illegal schemes, and the remainder was stolen from his house. Two years after winning, he was working at WalMart. He died of throat cancer in Florida in 1999.

8

The woman who was punched in the face by another contestant while in competition to win a car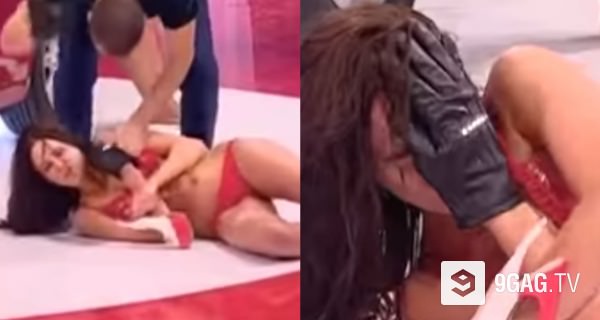 In December 2014, a man lost his cool during a Russian TV game show and dashed a female fellow contestant to the floor before smacking her in the face in a sudden and unpleasant outburst.
The victim and her attacker were among eight contestants apparently taking part in a "touch the truck"-style competition to win a car. The rules of such competitions stipulate that contestants must keep their hands on the prize for as long as possible. If they let go, they lose their place in the competition. The last person touching the prize wins.
In the video posted to YouTube, the bikini-clad woman began behaving provocatively, waving a high-heeled platform shoe in the air and pretending to lick it. She then swings the shoe into the head of a fellow contestant.
A horn sounds as the contestant lets go of the car and forfeits his place in the competition. He then turns toward her, grabs her by her hair, and hurls her bodily to the floor. Once she's down, he slaps her in her face with his open palm.
Despite the violent assault, the show still aired across Russia.

9

The contestant who stalked the set after his successful game show run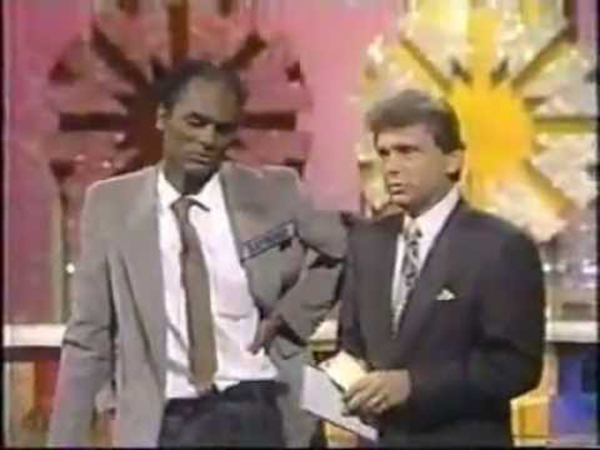 In 1993, Wheel Of Fortune superfan Raymond Taylor's dream came true – he made it onto his favorite show.
The eccentric contestant could never look anyone in the eye, and was constantly fidgeting around the set, but was a witty and surprisingly adept player – in other words, he was television gold. While some speculated he was on drugs, more believe he was likely autistic.
Raymond ended up winning over $80k in cash and prizes, but his obsession with Wheel didn't end there. In 1997, Sony filed a lawsuit that complained about Raymond's menacing behavior. He had returned as an audience member to the scene of his triumphs, but was totally disconnected from any plausible reality. Sony (the company that produces the game show) said that he became "aggressively hostile and had to be physically ejected from the stage." Sony also claimed that Raymond trespassed on the Jeopardy set.
In a bizarre and unfortunate end to the store, the studio ended up putting a restraining order on Raymond. Check out Raymond's best moments on his unreal Wheel Of Fortune run below: