1

Seriously Super Mario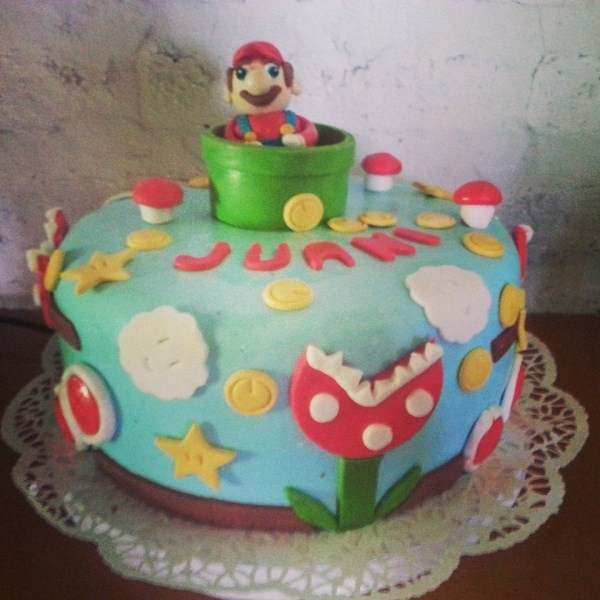 There are plenty of Super Mario wedding cakes out there, but this one is exceptionally super, featuring classic icons from the original games and from the Mario Kart series. The entire thing, created by Let Them Eat Cake in Costa Mesa, California, is edible, including the sugary sculptures on the top.
2

Companion Cubes Forever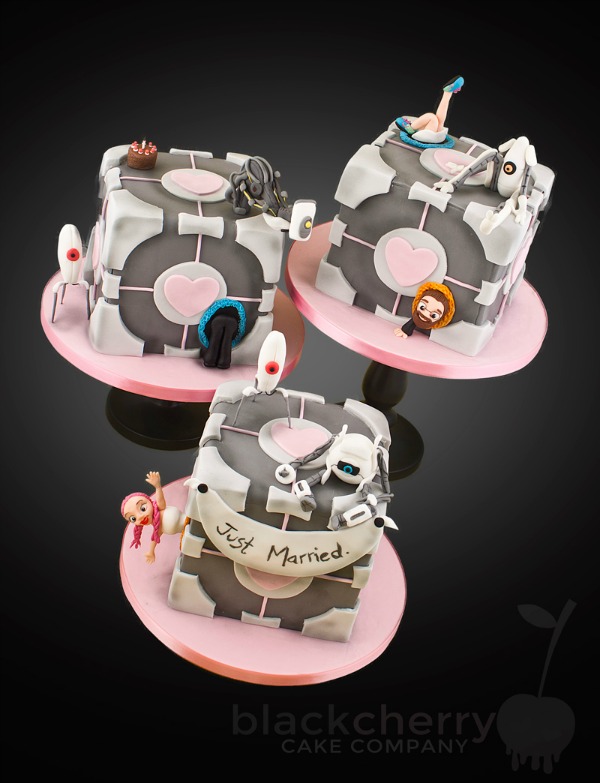 For those who feel like they keep falling more and more in love with their companion and their love of gaming, these Portal cubes are a romantic touch from Black Cherry Cake Company.
3

Portal to Romance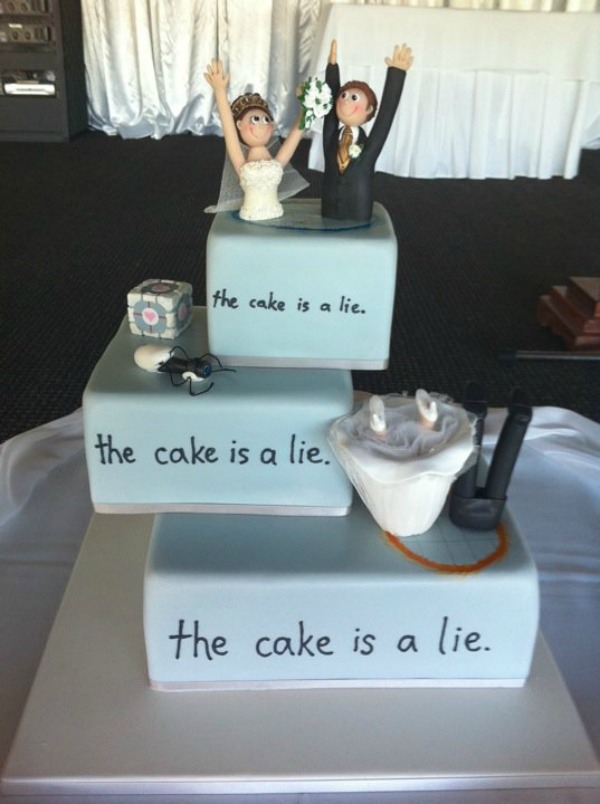 Here's another great Portal cake. While this one stands by the fact that the cake is a lie, we can assume the love between these two gamers isn't, especially since the cake shows that they happily jumped into marriage head first and emerged right side up.
4

Paper Classics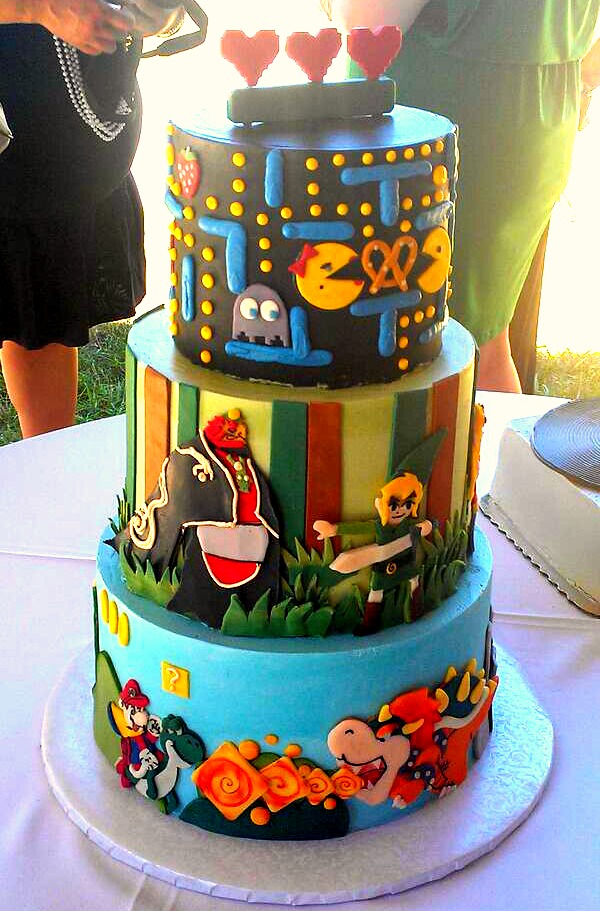 This wedding cake, spotted by Twitter user TawnyPixie, captures three video greats in a unique style reminiscent of the Paper Mario series.
5

A Heart Full of Rupees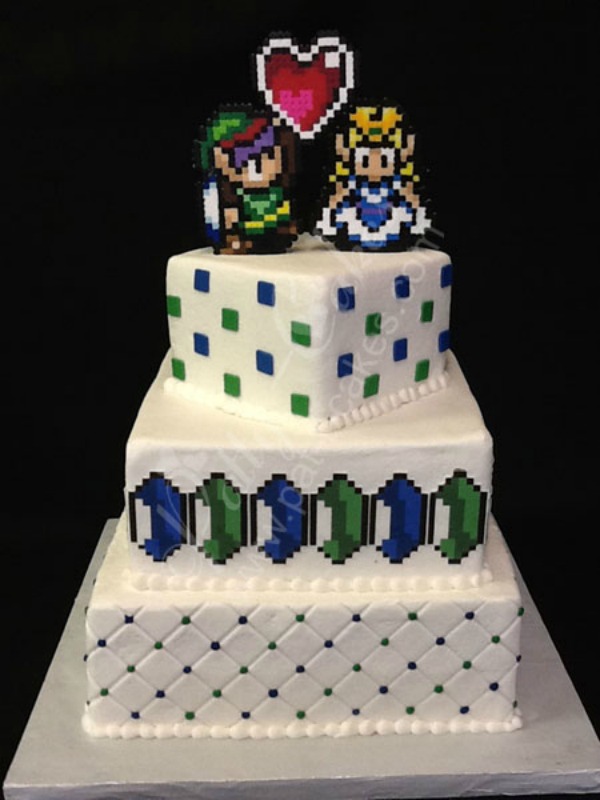 Do you Zelda take this Link to be your lawfully wedded husband? I sure hope so or else this cake by Patty Cakes is going to be filled with sadness instead of romance.
6

A Boy and A Princess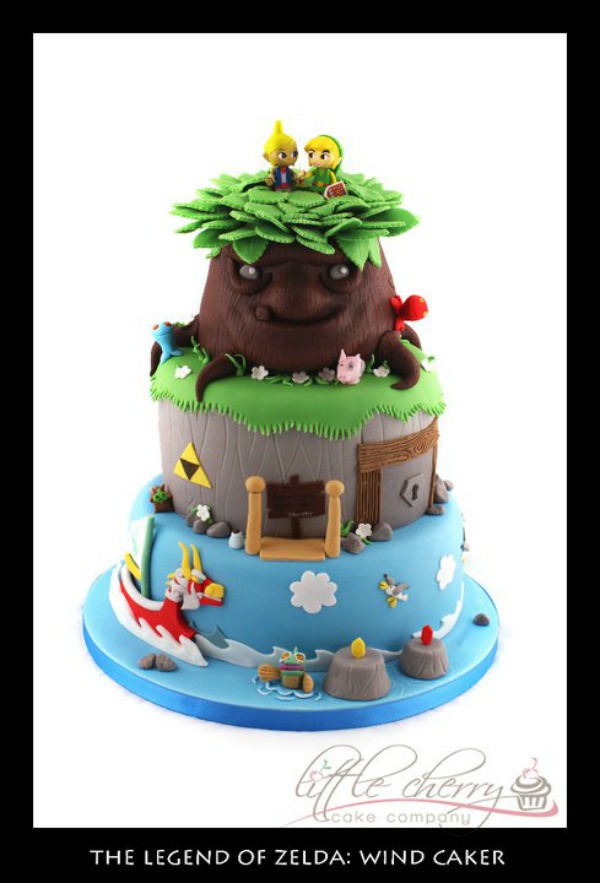 This loving couple had a mutual adoration of The Legend of Zelda: Wind Waker, and based their wedding cake (made by Black Cherry Cake Company) on it. Every Zelda game takes some serious dedication, and Wind Waker was no exception. Hopefully this kind of dedication will help this couple stay happy for years to come.
7

Fus-Ro-Love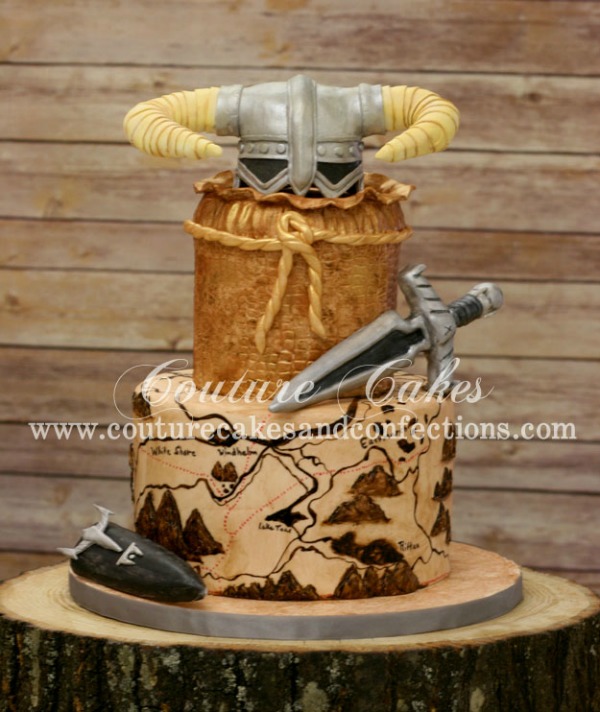 The Elder Scrolls is one of the most popular and adored fantasy series of all time. With that in mind, it's not too surprising that Elder Scrolls V: Skyrim has been featured on at least one wedding cake and Couture Cakes and Confections did a great job bringing the game's iconic map and horned helmet to life.
8

Will You Be My Player Two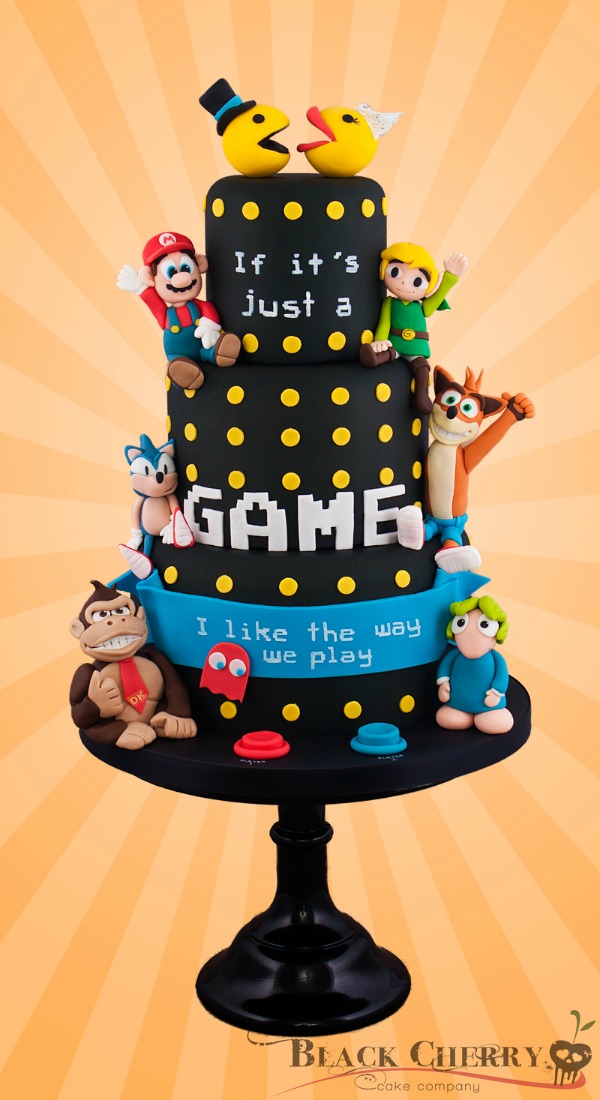 Black Cherry Cake Company has quite a reputation when it comes to game-themed wedding cakes, as a quick browse through their gallery will tell you. This fun design takes the main characters from quite a few classic games from a number of consoles, and puts them together with a loving message.
9

Your Princess is in the Right Castle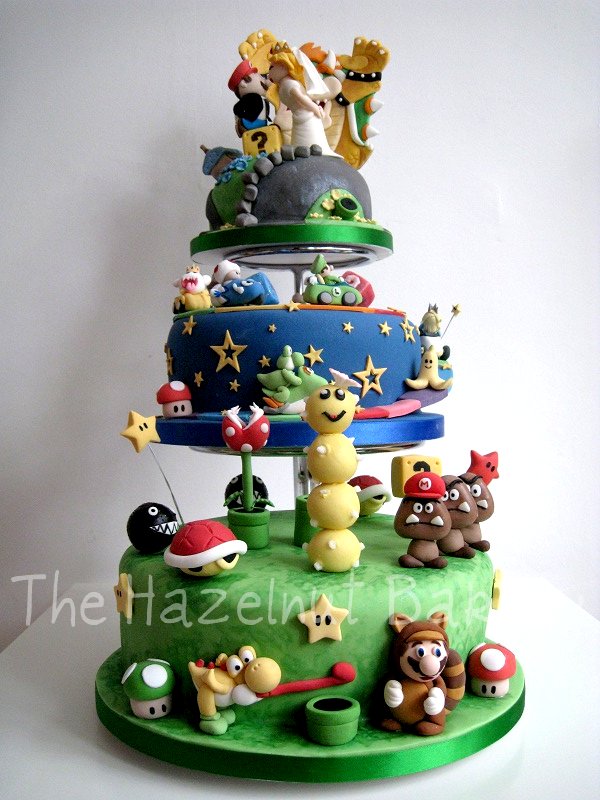 Again, here's a great Super Mario cake that incorporates all kinds of icons from a variety of the franchise's games. The cake, by Hazelnut Bakery, almost makes it look like Bowser is officiating the wedding, but fans know he'd never give up that easy –  he must be trying to surprise the couple before he steals Peach away again.
10

Taking the Pipeline to Happily Ever After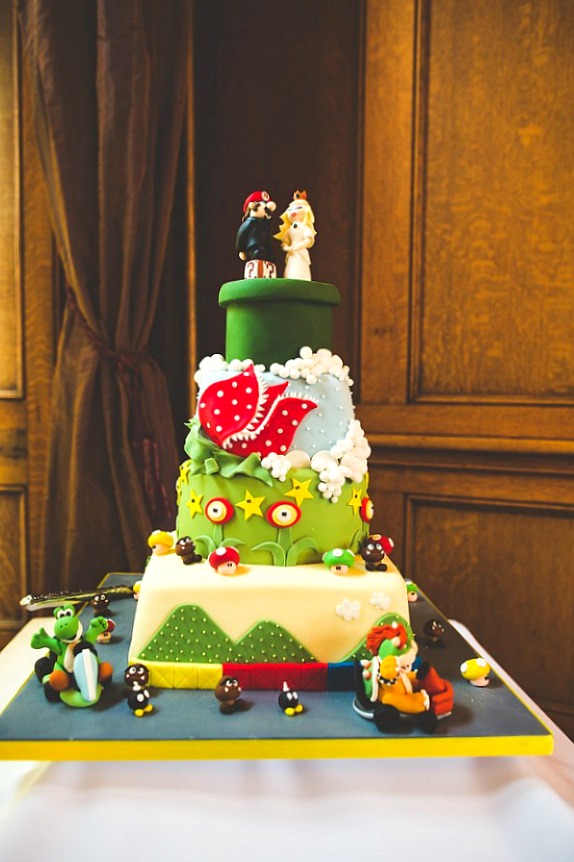 This Super Mario cake features some pretty cute fondant settings, but the 3D sculpted characters are what really make it absolutely precious. The bride and groom are sure to be transported through this green pipe into a magical world of happy marriage, thanks to the folks at Love Candy Cakes.