1

The rapist who was apprehended after assaulting three trick-or-treaters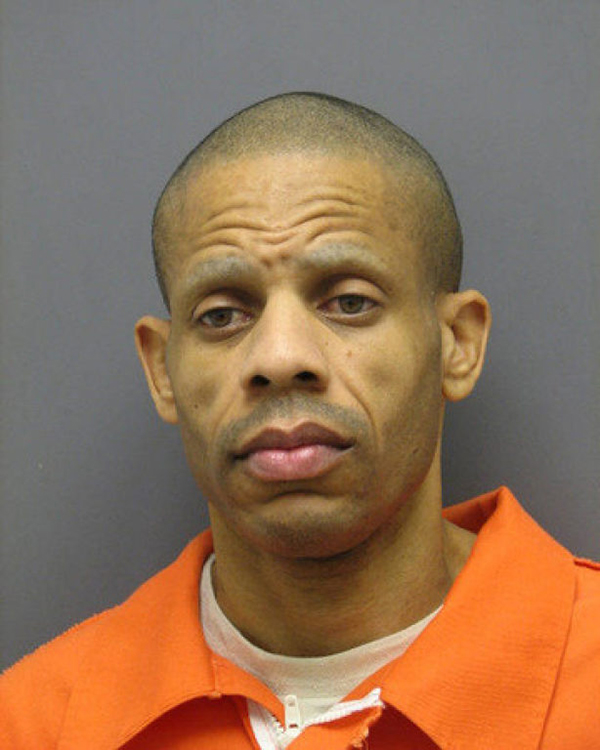 The 2009 attack on three young trick-or-treaters in Prince William County, Virginia was perhaps Aaron H. Thomas' most brazen, but ultimately, it was also his undoing.
The attack — the last in a string of 13 since 1997 that were linked by DNA evidence — was the closest police had come to the serial rapist.
Thomas, aka "The East Coast Rapist," ran into the three teenagers while they were enjoying Halloween, and forced them down a steep ravine where he assaulted them. They were afraid to flee out of fear they would die trying. However, one carefully texted for help with a phone tucked into her sleeve. The rapes were interrupted by police sirens and footsteps.
Thomas fled into the night, but was soon apprehended after leaving evidence – his weapon, DNA, and victim accounts – behind.
Three years later, Thomas pled guilty to the rapes and was sentenced to three life terms in prison plus an additional 80 years. He has also been linked by genetic evidence to a series of rapes and other attacks on women that began in Maryland continued in Virginia, Connecticut and Rhode Island.
2

The father and son that were charged in a Halloween murder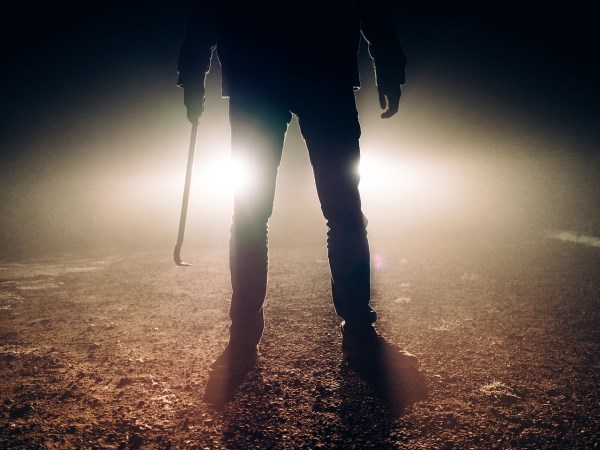 On October 31, 2011, 18-year-old Taylor Van Diest left her home at approximately 6 pm to meet friends for some Halloween hijinks. Dressed as a zombie, she walked along railroad tracks while texting with her friend. In the last text her friend received, Van Diest wrote about "being creeped," or followed.
Van Diest never made it to her destination. She was found beaten with severe head wounds, and rushed to the hospital where she died a few hours later.
The small city of Armstrong, British Columbia was shaken to its very core, especially after the town's police force received an anonymous letter from someone claiming to be responsible for Van Diest's killing, and suggesting further violence toward women. Within a few months, and the help of DNA samples, the police had their man. 26-year-old Matthew Foerster was charged with first-degree murder, and his father, Steven Foerster, 58, was charged with obstruction of justice and being an accessory to murder after the fact.
In April 2014, police released a videotaped confession by Foerster in which he takes responsibility for Van Diest's murder. Soon after, a jury found him guilty, and he was sentenced to life in prison with no chance of parole for 25 years. As of May 2014, the elder Foerster was found guilty of helping his son evade police. He is serving 759 days, or just over two years for his crime.
3

A Halloween murder with a Kennedy connection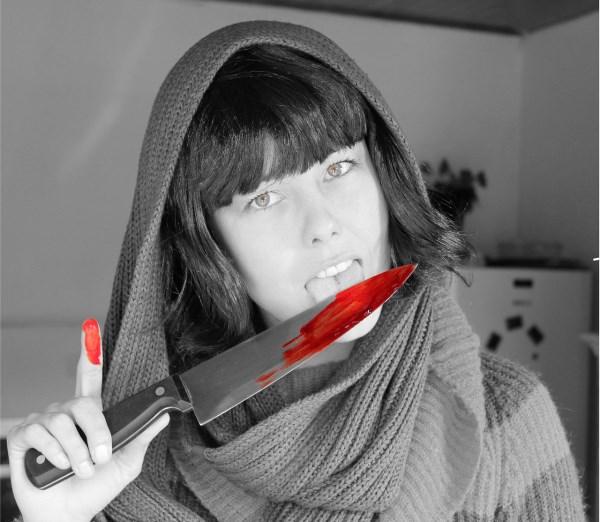 The night before Halloween is commonly known as "mischief night," "Devil's night" or sometimes "doorbell night" depending upon where you live. On this particular evening in Greenwich, Connecticut in 1975, 15-year-old Martha Moxley and her friends set out for an night of harmless, fun pranks; spraying shaving cream and throwing eggs and toilet paper around the neighborhood before stopping at the home of their friends and brothers, Tommy and Michael Skakel.
Martha and the Skakel brothers lived in the gated community of Belle Haven, an affluent area of Greenwich where some Hollywood's elite still live and where former President George W. Bush grew up. The teen brothers were notorious in the neighborhood for their behavior and lack of discipline, and also because they were the nephews of Ethel Skakel-Kennedy, widow of the late Senator Robert F. Kennedy.
After partying with her friends for a few hours, Martha left the Skakel residence for her home only 150 yards away. She never made it. The next morning, her body was found under a tree in her backyard. She was beaten and stabbed with a 6-iron that was traced back to a set of golf clubs owned by Anne Skakel, who died of cancer two years earlier. The last person Martha was seen with was Tommy, the eldest of the brothers.
The day Martha's body was found, the police did a cursory search of the Skakel home, but no search warrant was ever obtained. The Skakels have refused to cooperate with police since and, while there have been other suspects (including a young neighbor of the Moxley's, the 24-year-old tutor living with the Skakel's, and transients living off of a nearby highway), all roads pointed back to the Skakel family.
The investigation slowed over the years, but three books – "A Season in Purgatory" by Dominick Dunne, "Murder in Greenwich" by Mark Fuhrman, and "Greentown" by Timothy Dumas – put the Moxley murder back on the national stage, and all hinted at the possible involvement of the Skakel brothers in the crime.
In 1998, a grand jury investigation took place and over 50 witnesses were interviewed. A warrant was issued for Michael's arrest based on the evidence at hand, and it was reported that he confessed to murdering Martha Moxley in a fit of jealousy while in rehab.
Michael Skakel turned himself in and was found guilty in 2002. He was sentenced to 20 years to life in prison. On October 23, 2013, Skakel was granted a new trial by a Connecticut judge, Judge Thomas A. Bishop, who ruled that his attorney failed to adequately represent him when he was convicted in 2002. The story continues.
4

A friendship that may have sealed the fate of two women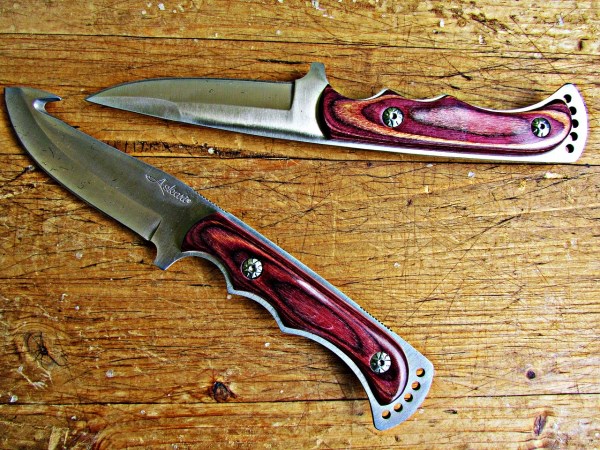 To this day, no one knows the motive behind Eric Copple's murder of Leslie Mazzara and Adriane Insogna in Napa Valley, CA in 2005. We do know that in the early morning hours after Halloween, he smoked cigarettes outside of their residence before shimmying in an unlocked window, and slashing his victims with a knife.
Mazzara, 26, was a South Carolina native and former beauty queen who moved to Napa in 2004 to be close to her mother. She worked at a local winery. Insogna, also 26, worked at the Napa Sanitation District as a civil engineer. There, she met and befriended Lily Prudhomme, Copple's fiancé. Did this friendship seal her fate?
Copple had no previous record, and we don't know if he knew his victims personally. However, after the murder, a guilt-ridden Copple confessed to the murders, but one question remained – what was his motive? That question has never been fully answered. Nevertheless, Copple is currently serving two life sentences with no right to an appeal.
5

The murder that forever changed a Wisconsin town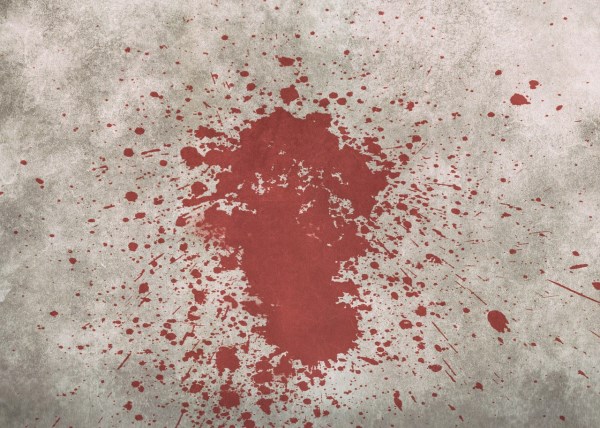 Halloween was forever changed in Fond du Lac, Wisconsin 41 years ago when Lisa French didn't come home from trick-or-treating on Oct. 31, 1973.
The 9-year-old's nude body was found a few days later in a plastic bag in a farm field. Nine months would pass before her neighbor, Gerald Turner, confessed to the rape and murder of the girl.
"It was terrible what he did to that little girl," former police Detective Melvin Heller said. "It isn't the same here in Fond du Lac. Everybody that lives here always knows about Lisa French."
To this day, Fond du Lac schedules trick-or-treating during daylight hours, from 3:30-5:30 pm, the Sunday before Halloween. The days of parents letting their kids go out alone have long since passed.
Turner was convicted of second-degree murder, but was eventually released from prison. He is currently serving time in the Dodge Correctional Institution for violating his probation.
6

A father and good Samaritan who was killed while trick-or-treating with his son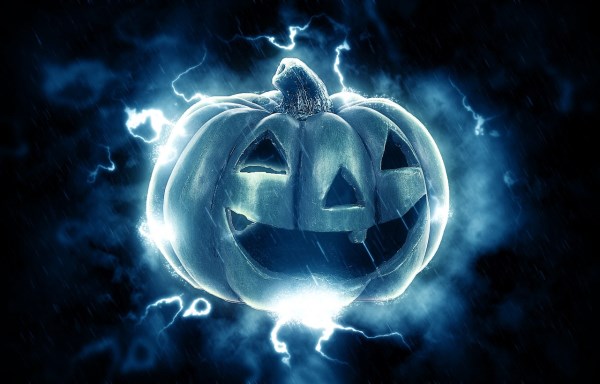 In 2011, a good Samaritan who was trick-or-treating with his son was killed after he wielded a baseball bat as he tried to prevent teenagers from beating a man as they robbed him of a Nintendo DS Game System.
Diamonte Jerome McGhee, Branden Trevaughn Higgs and Eric Michael Edwards were charged with murder and other felonies in the slaying of Alejandro "Alex" Sanchez Torres, 30, in Canyon Country, CA.
Torres, a gardener from Pueblo, Mexico, was newly sober and had just reunited with his 7-year-old son, whom he hadn't seen in two months. Little Anthony was dressed in a black cape and Jason mask and armed with a baseball bat to make him look tough. When Torres saw the struggle over the video-game system, he reached for his son's bat. "It appears at this point that the good Samaritan was just trying to do the right thing," said Lt. Eddie Hernandez of the Los Angeles Sheriff's Department Homicide Division, which investigated the shootings.
The teen suspects were all arraigned on charges of murder, attempted murder, robbery and conspiracy. If convicted, each faces the maximum sentence of life without the possibility of parole, officials said. Juveniles cannot face the death penalty.
As of this writing, the trial is still in progress.
7

The salon owner who was gunned down on Halloween by his wife's scorned lover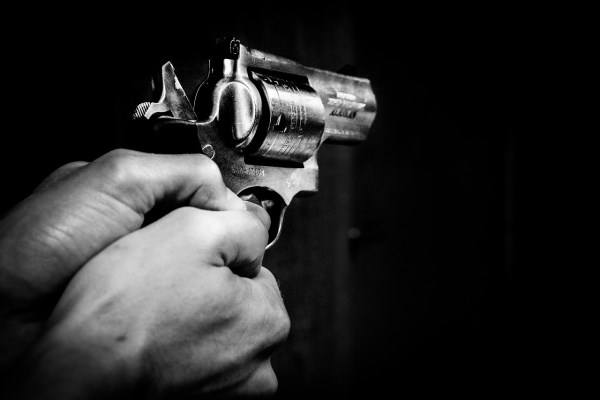 On Halloween night 1957, salon owner and family man Peter Fabiano was gunned down on at the front door of his Sun Valley, California home.
The culprit, dressed in a Halloween costume, was found two weeks later. Goldyne Pizer, 40, admitted to pulling the trigger, but claimed she was under the influence of another. Enter Joan Rabel, a 40-year-old freelance photographer who called the Fabiano's "two of my closest friends." It turns out she was only telling half the story.
Peter and wife Betty had hit a rough patch in their marriage. During their separation, Betty bunked with Joan and a relationship blossomed. A short time later, Peter and Betty decided to reconcile; however, Peter had one small provision – if Betty came back, she was to stay away from Joan permanently.
With a motive in place, police arrested Joan,but were unable to keep her due to lack of evidence –that is, until Pizer started to talk. She said she was coerced into killing Peter by Joan, despite having never met him.
The women were charged with first-degree murder. Rabel pleaded not guilty, and Pizer pleaded insanity. Both sentences were reduced to second-degree murder after the ladies cut a plea deal. Betty Fabiano was never charged and went on to live a full life in Riverside County until she died in 1999.
8

The salvage yard owner who committed murder with the help of his teenage nephew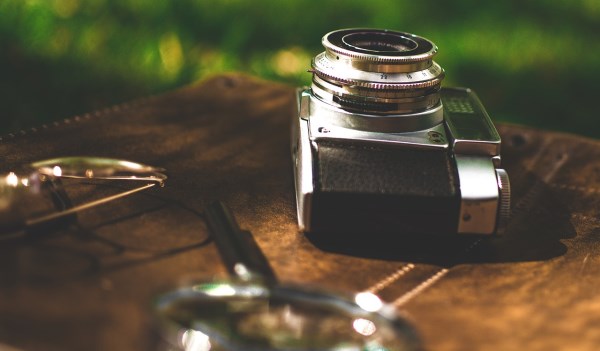 The murder of Teresa Halbach occurred on Halloween, but it was not necessarily related to the holiday – she was just victim of a random act of violence perpetrated by a career criminal, Steven Avery.
On October 31, 2005, Teresa was scheduled to meet with Avery, one of the owners of Avery Auto Salvage, to photograph a maroon Plymouth Voyager minivan for Auto Trader magazine. She had been there several times before to photograph cars, but this time she disappeared.
The search for Teresa commenced, and at one point her vehicle was found under brush. Additional parts from her car were found in the salvage yard. Avery was arrested – and based on past convictions for burglary and other crimes –charged with possessing firearms as a felon. (Authorities found two guns in his trailer home.) A few days later, he was also charged with first-degree intentional homicide and mutilating a corpse.
Avery's 16-year-old nephew, Brendan Dassey, was charged in adult court with being a party to first-degree intentional homicide, mutilation of a corpse and first-degree sexual assault.
On June 1, 2007, Avery and Dassey were sentenced to life in prison without the possibility of parole for the murder.