Everyday, everywhere, things are transported by truck, airplane, train and even by ship. With one click on the computer or or one phone call, voila –  the world is at your fingertips.
Occasionally, things make their trek by very unusual means. Check out these 10 strange stories of how objects (and people) got from point A to point B.
1

The sandwich that made the King of Rock 'n' Roll fly over 1,000 miles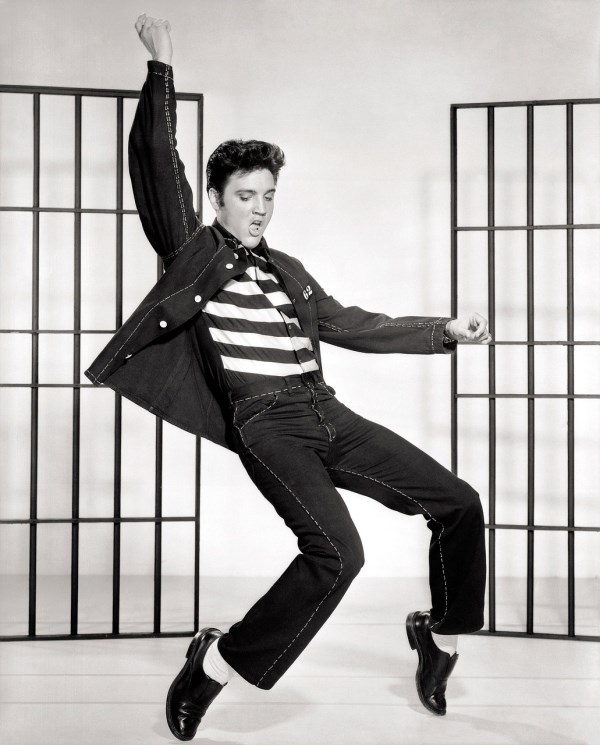 When you are one of the biggest stars on the planet, you can get anything you want. Anytime, anywhere.
Everybody knows that Elvis Presley was one of the biggest stars who ever lived. The "King of Rock 'n' Roll" was also quite generous and gave out many things in his lifetime including watches, money, cars and even houses. He also bought whatever he wanted for himself.
It's also no secret that Elvis Presley loved food, like peanut butter and banana sandwiches which have since been made famous by his association.
Although Elvis enjoyed his Graceland-made sandwiches, there was nothing like the sandwiches made by the Colorado Mine Company restaurant in Denver, Colorado.
According to The Life and Cuisine of Elvis Presley by David Alder, on the night of February 1, 1976, Elvis was entertaining Captain Jerry Kennedy of the Denver police force and Ron Pietrafeso of Colorado's Strike Force Against Crime. The three men began to discuss the Fool's Gold sandwich –  the peanut butter and bacon sandwich that the Colorado Mine Company made in Denver.
Right there and then, Elvis decided he wanted a Fool's Gold sandwich. Elvis, Kennedy and Pietrafeso proceeded to board the King's private jet and flew the 1,093 miles to Denver to enjoy their meals.
They arrived in Denver at 1:40am and were met at the airport by the owner of the restaurant and 22 Fool's Gold sandwiches. After washing everything down with champagne and Perrier, Elvis immediately returned to Graceland in Memphis.
In case you are curious, each sandwich consists of a single, hollowed-out loaf of bread filled with of one jar of creamy peanut butter, one jar of grape jelly, and a pound of bacon inside.
Elvis Presley died the following year at Graceland.
2

Cry for her corpse, Argentina
Eva Perón was famous in her home country of Argentina and throughout the world for using her position as First Lady to fight for women's suffrage and improving the lives of the poor.
The famous ex-actress proved to be a powerful political influence and was adored by the people of her country. For husband Juan Perón's second term, she was asked to run as vice president, but turned down the position due to health issues.
Just after Perón's second inauguration in 1952, she succumbed to cancer at just 33 years old. However, Evita's corpse then traveled thousands of miles and was not buried until over 20 years later.
While her body was being prepared for a mausoleum that was being built (and was rumored to be larger than the Statue of Liberty), Juan Perón's regime was overthrown by the military and he fled to Spain.
His wife's corpse remained with the military. They were wary of burying her, for fear her she would be labeled a martyr and her gravesite would become pilgrimage for the many who loved her. The body was instead kept in wooden crates and moved to different locations throughout Buenos Aires.
When it was decided that Eva was too dangerous to be kept in Argentina, she was was shipped to Bonn, Germany to be buried. She was then whisked to Milan, Italy and buried under the name, Maria Maggi.
In 1971, Argentina's new military leader, General Alejandro Lanusse, finally struck a deal with Juan Perón. The exiled ex-president would give his blessing to the military regime as long as Eva's body was returned to him. The deal was struck and Perón and new wife Isabel kept Eva at their mansion, often keeping her coffin on the dining table. It is said that Isabel occasionally used to lie in the coffin with the body "to soak up Evita's magic vibrations."
Juan Perón returned to power in Argentina 1973, but Evita did not come home until a year later. After he died he was succeeded as president by Isabel.
Eva Perón finally rests in peace in the Recoletta Cemetery in Buenos Aires.
3

The drone-delivered pizza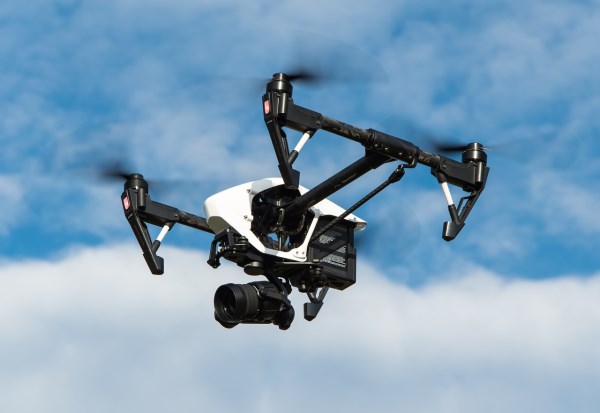 What's the most efficient way of delivering a pizza in subarctic Russia? How about by drone?
Dodo Pizza, in the northern town of Syktyvkar, Russia, prides itself on delivering its pizzas oven-fresh. Teaming up with the "Copter Express," the Russian pizza chain is delivering made-to-order meals to customers by air drone.
As an example, when pizzas were ordered at a park an employee of Dodo Pizza was waiting with an iPad in hand to ensure the pizza was delivered to the right person.
The company sees the drone deliveries as catching on at beaches, universities and parks. 
No word yet if any of the pizzas were topped with "extras" – like bird poop and other falling debris.
4

The man who mailed himself to freedom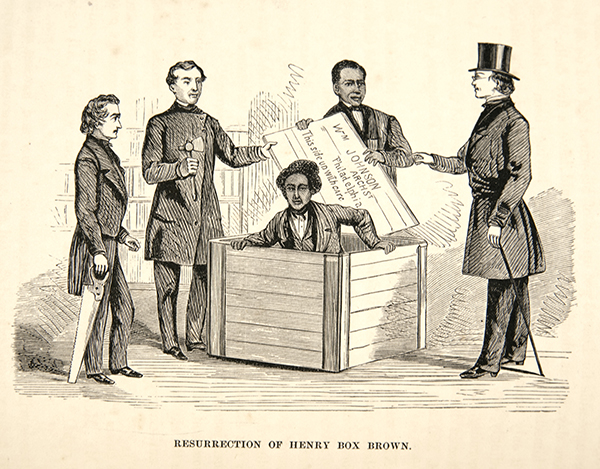 Henry Brown was slave in Virginia whose biggest wish was escaping slavery and living life as a free man. On March 1849 for $86, Brown enlisted the help of a local store owner to stuff his 5-foot-8-inch, 200-pound body into a wooden crate only 3 feet long, 2 feet wide and 2.6 feet deep.
James Miller McKim, an abolitionist, agreed to receive the box in his hometown of Philadelphia.
Armed with only water and biscuits, Henry "Box" Brown endured a 27-hour journey, traveling by steamboat, wagon, a railroad car, ferry, another railroad car, and a final delivery wagon that took him to McKim's home in Philadelphia.
Southerners saw his escape as Yanks trying to meddle with Southern property. When the Southerners created the Fugitive Slave act – an act forcing the federal government to help return slaves –  Brown fled to England.
Brown later returned to the United States where his story has inspired monuments, children's story books, plays and films.
5

The ex-Beatle's bass that had its own airplane seat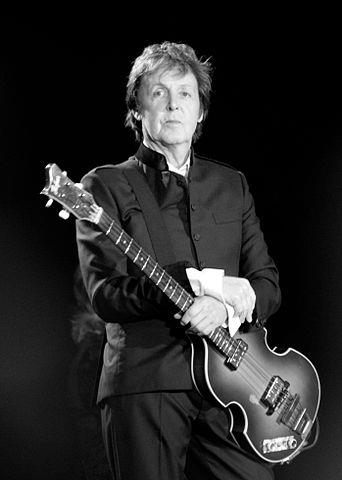 One of the most iconic musical instruments in history belongs to one of the most iconic musicians in history –Paul McCartney and his Hofner 500/1 Violin bass guitar.
Sir Paul first bought the bass while the Beatles were in Hamburg, Germany in 1961 for £36. Stu Sutcliffe quit the band and Paul, formerly one of the band's guitarists, was appointed as the new bass player in The Beatles. Paul bought the bass because it was "cheap and looked symmetrical" for the left-handed musician.
The Hofner quickly became McCartney's signature instrument, using the '61 on performances and Beatles recordings until Paul acquired another one in 1963. The '63 is the bass that Paul used on countless classic recordings and live performances, until The Beatle's last show at Candlestick Park in 1966.
The '63 Hofner was brought back for the Let It Be project in 1969, during which time Paul's first Hofner was stolen. McCartney then kept the '63 Hofner in retirement until 1987. Paul has used it on all of his live concerts and most of his recordings since then.
During the 1990s, Paul decided it was time to get the bass repaired and have the priceless instrument insured. It is said that the ex-Beatle sent trusty friend and guitar tech John Hammel on a Concorde flight from England to New York to get the violin shaped bass tended to at the Mandolin Brothers music store in New York. The cost to fly the bass? £45,000!
Better safe than sorry, Sir Paul?
6

The giant rock that moved 10 miles an hour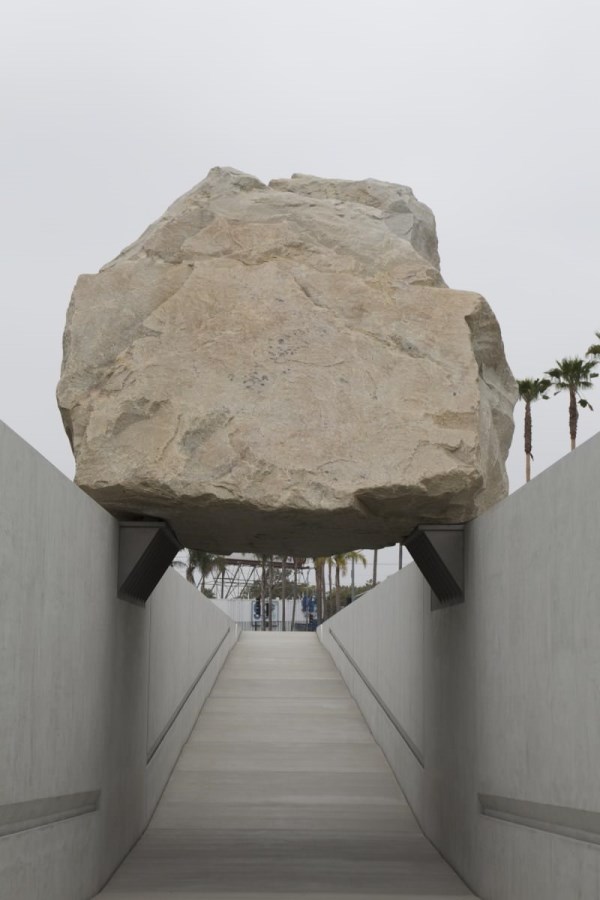 In 2012, artist Michael Heizer's art piece, Levitated Mass, was made a permanent fixture on the campus of the Los Angeles County Museum of Art. Levitated Mass is a huge, 340-ton (308.4-metric-ton), 21.5-foot (6.6-meter)-high boulder that was affixed to the inner walls of a trench so viewers of the piece could walk underneath the boulder to appreciate the immense size of the rock.
The rock came from a valley in Riverside, CA, about 85 miles (136.8 kilometers) from Los Angeles. It had to be transported by a 176-wheel transporter truck at a speed of 10 miles per hour. It took 11 days to make the trek.
It is believed that the boulder is one of the heaviest objects moved since ancient times.
Would you seek cover under the rock during one of L.A.'s infamous earthquakes?
7

The corpse that got an upgrade on a flight
In 2007, Paul Trinder was flying first-class on British Airways from New Dehli, India to London, England. He falls asleep. The next thing he knows, he is awoken by the airline's crew, who placed a woman in the seat next to him. As Trinder told The Sunday Times, "I didn't have a clue what was going on. The stewards just plonked the body down without saying a thing. When I asked what was going on, I was shocked to hear she was dead."
The woman died in the economy section and the crew moved the body to the first class cabin due to the extra space available there which "allowed the family members traveling with the deceased some level of privacy in their grief."
In a statement, British Airways said that "about 10 passengers die each year in flight and that while each situation is dealt with on an individual basis, safety is paramount."
8

A human eye? Aye yi yi!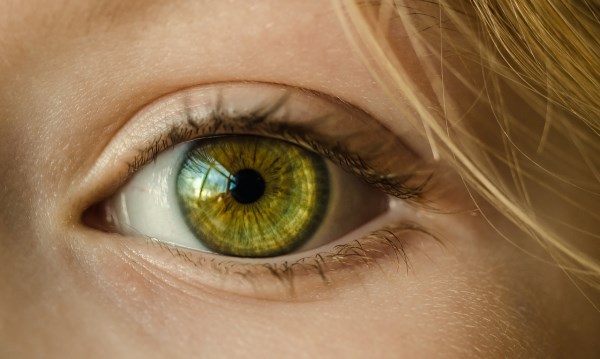 DHL Express released its list of strange and speedy delivery requests the company received in 2013 and there are some eye openers on the list. Literally!
According to Alan Cassels, Country Manager of DHL Express Kenya, human eyes are regularly transported, but time is definitely of the essence. Cassels explains: "The corneas have an extremely short life span and are therefore highly perishable, which poses a significant challenge to us." He adds, "The successes of these deliveries rely on prior customs releases, dedicated delivery vehicles and a passionate team of certified international specialists on the ground. When there is no margin for error and the result could affect another person's opportunity for sight, every stop is pulled out from pick-up to delivery."
Many times the recipient is already booked for surgery while the eyes are in transit.
Let's hope the rush hours in Kenya aren't too bad!
9

The book that went 6,283 miles out of the way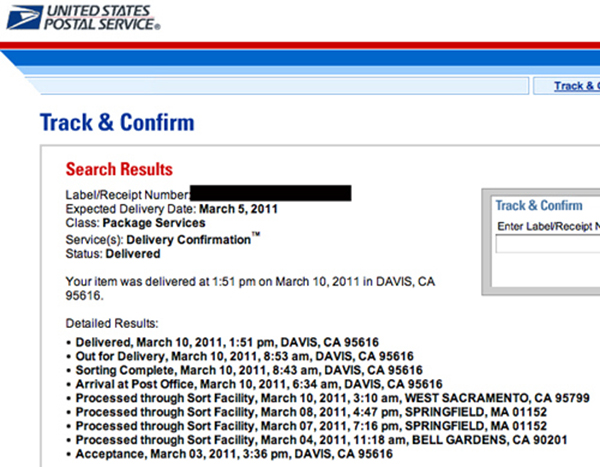 A reader of The Consumerist website recently reported that he sold a book online and sent it out via the United States Postal Service. The buyer was also in the same city as the sender, less then two miles from the him in Davis, California.
The sender, Justin, explained that he sent the item with proof of delivery instead of just hand-delivering the book because sites like eBay and Amazon require the service.
The book, scheduled for arrival the next day, made a cross-country trip that started in Davis then went to Sacramento, CA, then to Springfield, MA, then Bell Gardens, CA. Finally, it made its way back to Davis, where it was delivered a week after it was shipped.
Anyone willing to bet if Justin does his shipping via UPS now?
10

The Space Shuttle's final flight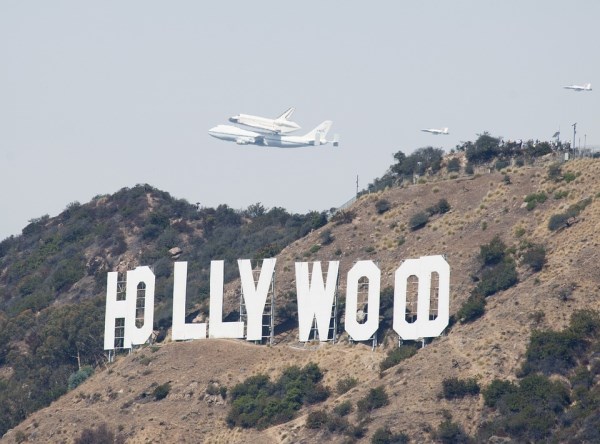 After 25 space missions and 123 million miles, the Space Shuttle Endeavor was retired in 2012.
The huge ship was flown to Los Angeles atop a Boeing 747 and made impressive loops above California landmarks like the famous Hollywood sign and the Golden Gate Bridge before landing at the LAX airport in Los Angeles.
The shuttle, which orbited the earth nearly 4,700 times, was then attached to a 160-wheel transport system and made the 12-mile trek from the airport to the California Science Center museum at speeds of 10 miles an hour. In contrast, the Endeavor traveled at speeds of 17,500 miles an hour in its prime.
A special route was prepared for the giant behemoth to move through the streets of L.A. Trees were cut down in some areas because the shuttle was still too large to pass through.
Along the way, the shuttle was greeted by hundreds of admirers at every moment during the two-day trek. Bootleg shirts of the event were being sold on the streets, like they would be outside of a concert.
Happily, the Endeavor made its final mission intact and is proudly on display at the California Science Center to this day.