From sleeping to eating barbecue, take a look at some odd jobs people are getting paid to do.
1

Professional Organizer of Children's Summer Camp Luggage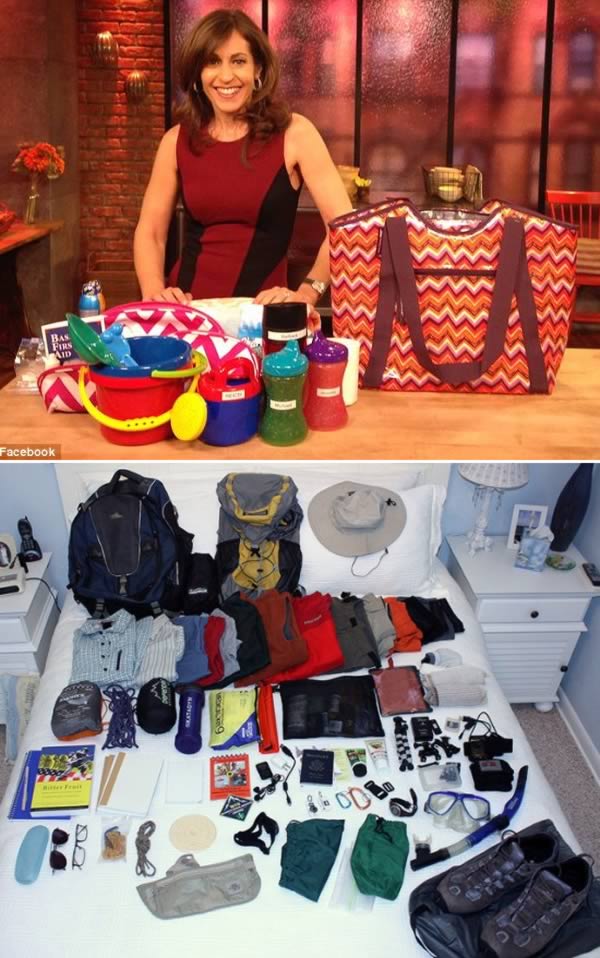 Talk about an odd job that pays! New York City mothers are paying "professional organizers" up to $1000 to pack their kids' trunks for summer camp. Barbara Reich of Resourceful Consultants charges $250 per hour and sometimes needs up to four hours to sufficiently pack all the camp necessities — including "French-milled soaps" and "scented candles."
Although one could make an argument that French-milled soaps, scented candles, and the exact duplication of a child's sheet threadcount goes directly against all that summer camp stands for, what's clear here is that these kids are going to have the neatest trunks at camp. That is, until all their clothes wind up wrinkled, covered in mud, and piled under their bunk beds after day one.
2

Human Prop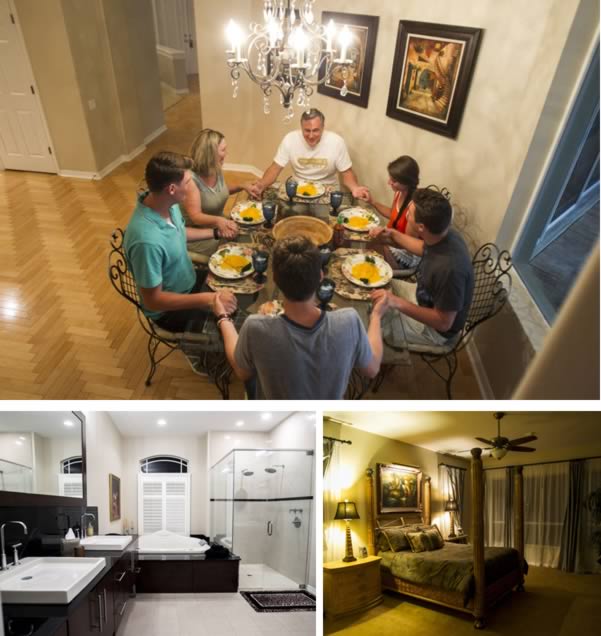 The Mueller family have a unique living arrangement – they are, in fact, part of an "elite" group of middle-class nomads who have agreed to a very peculiar lease agreement. They get to live in for-sale luxury homes at dirt cheap prices, but of course, there's a catch – the house must always be in squeaky clean, in case it gets purchased, and they have to be ready to move out immediately.
So while the Muellers get to enjoy the very best of houses, they need to keep things meticulously clean and maintain a precisely pleasant temperature. The mirrors have to be crystal clear at all times, and the bed needs to look like it's never been slept in. They need special approval if they want to have more than 10 people over. When a prospective buyer wants to view the house, the family needs to disappear. And when the property is sold, they've got to pack and move to the next luxury destination.
It seems like a bizarre way to live, but there's a very specific reason for it – according to real estate companies, houses sell better when they're being lived in. Families like the Muellers lend an unmistakable energy to an otherwise empty home.
3

Professional Sleeper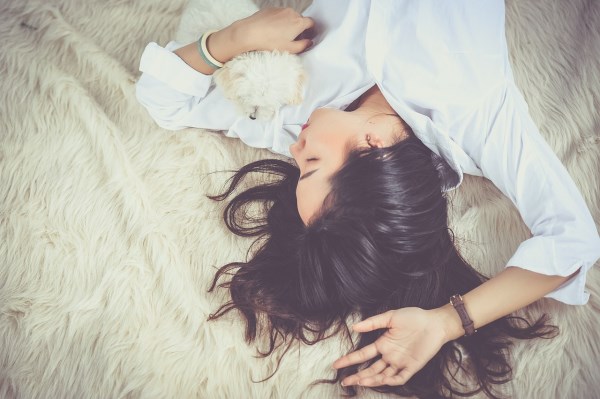 In 2013, Hotel Finn, in the heart of Helsinki, was looking for a "professional sleeper" to test the comfort of its 35 rooms and blog all about it. Hotel manager Tio Tikka claimed they were looking for a "dynamic person to write a quality blog" about their experience living in the "best spot of summery Helsinki."
Being able to doze off was not the only job requirement. People needed to be fluent in Finnish and English to apply. Knowledge of Russian was an advantage.
Hotel Finn was not the first to hunt for professional sleepers. A Chinese woman surnamed Zhuang was selected in 2010 out of 7,800 candidates as a hotel test sleeper for the Chinese online travel platform Qunar.
This type of campaign became increasingly popular after Ben Southall beat 35,000 applicants from 200 countries to win the "best job in the world" as caretaker of Hamilton Island on the Great Barrier Reef, after a hugely successful Tourism Queensland campaign in 2009.
4

Professional Cliff Diver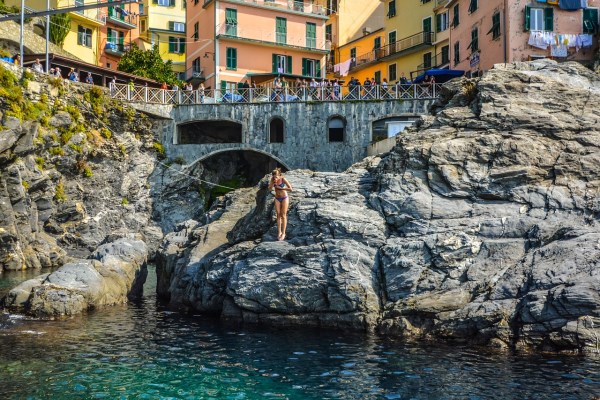 Diving off a cliff into the unpredictable waters below from eight stories high requires guts and precision. But can you imagine doing this as your job?
The Red Bull Cliff Diving World Series is in its sixth year and is again touring the globe. The seven stop tour is held between May and October and visits death defying drops in the Caribbean, North America, South America, and Europe.
Currently half way through the competition, the 14 men and eight women in this year's tour just completed dives at Kragero in Norway where they plunged 88.5 feet and 65.5 feet respectively.
Due to the increasing interest of media, cliff-diving has become a popular sport. Nevertheless, it is an extreme one, performed by approximately 300 sportsmen all over the world. Vast experience in platform diving or a similar sport is a must.
5

Professional Iceberg Mover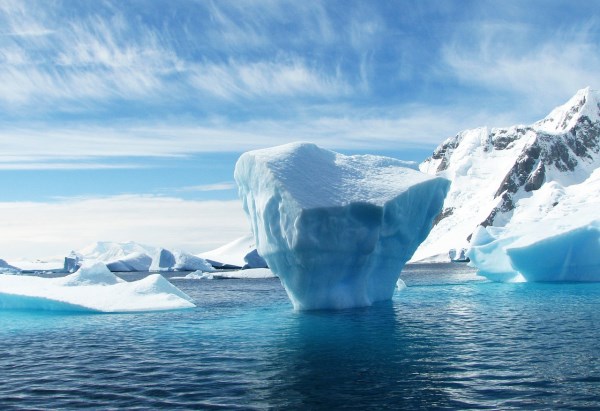 After the Titanic tragedy in 1912, a group of North American and European nations established the International Ice Patrol (IIP) to prevent any further incidents. The IIP utilizes data collected from satellites, radar and airplanes to furnish critical information to the maritime community regarding the location of icebergs and safe detours to steer clear of them.
IIP information is vital to an industry of ice management contractors who are hired by oil companies to keep watch over their oil rig platforms. An estimated 20,000 to 40,000 icebergs a year — massive portions of Greenland glaciers — ride with the current into the North Atlantic, where they become potential dangers to oil installations off Newfoundland's coast. The ice management contractors keep a close eye on bergs in the general vicinity of oil rig structures. When an iceberg is identified as an immediate threat, it is then towed out of the area by the contractors, using specialized anchors handling tug supply vessels.
These contractors use towropes eight inches in diameter and up to 1/4 mile long to tow the immense icebergs. The towrope is attached to a buoy and the tug vessel circles the iceberg, while care is taken to keep a distance of 650 feet or so from the berg. Once the roping is complete, the rope is then attached to a tow cable. Between 1/2 and 3/4 of a mile of space is kept between the vessel and the iceberg to avoid a catastrophe if the iceberg flips over during the operation. If an iceberg flips during towing, it can slice through the boat, as well as cause rough seas due to the waves generated after it falls. Towing an iceberg can take up to 72 hours, as the boat needs in the neighborhood of ten hours to reach a speed of just one nautical mile (6076 feet) per hour.
6

Paint Drying Watcher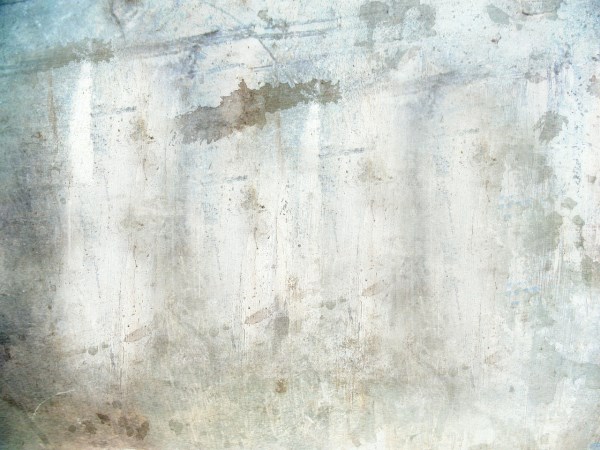 Watching paint dry sounds like the most boring job in the world, but it's actually a lot more fascinating than you'd think.
For the past four years, Dr. Thomas Curwen has been working for the international paint company Dulux, watching paint dry. And the kind of stuff he looks at on a daily basis is really quite mind-blowing.
34-year-old Curwen is a research scientist from Twyford, Berkshire. His full time job involves carefully observing the changing colors and particles of paint as it dries – both on walls as well as under a microscope. It's a pretty important job, because it ensures that the paints are durable and do not fall off at the slightest touch.
7

Professional Hitchhikers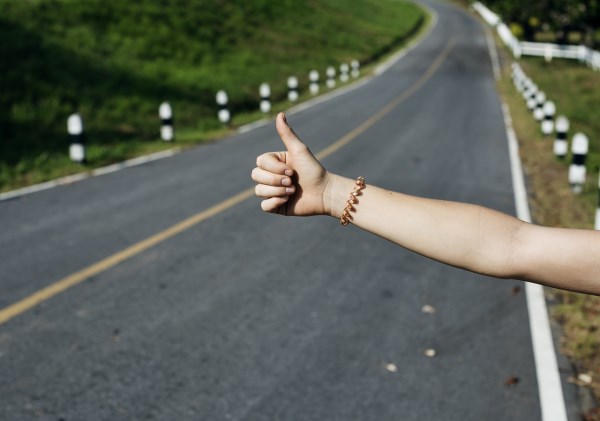 Usually, it's the drivers who help out hitchhikers by offering them a ride, but in Indonesia's capital city, it's the other way around. Professional hitchhikers get paid to ride in complete strangers' cars and help them reach their destination faster.
The world's sixth largest metropolis, Jakarta has a population of over 30 million and around 20 million registered cars. Unfortunately, its infrastructure is far less advanced than that of other large cities like New York, Tokyo or Singapore, which means traffic is terrible. In order to ease jams, authorities have created "Three in One" zones which can only be accessed by vehicles carrying at least three passengers. The measure was successful to some extent, only it also spawned a whole new industry – professional hitchhiking.
Every morning, poor Indonesians from the outskirts of Jakarta can be seen lining the sidewalks near entry points to Three in One zones, offering themselves to commuters in a hurry.
In a country where most people live on less than a dollar a day, these professional hitchhikers can earn up to $7.50 for a few hours of pretending to be someone's employee, son or friend. Picking up hitchhikers to access forbidden areas of Jakarta is illegal, so the jockeys have to help the drivers stopped by policemen convince them they actually know each other. Mothers with babies as young as two months have an advantage over the competition because they count as two people and take up less space, but clean clothes and an overall tidy appearance also give jockeys an edge.
8

Full-Time Barbecue Editor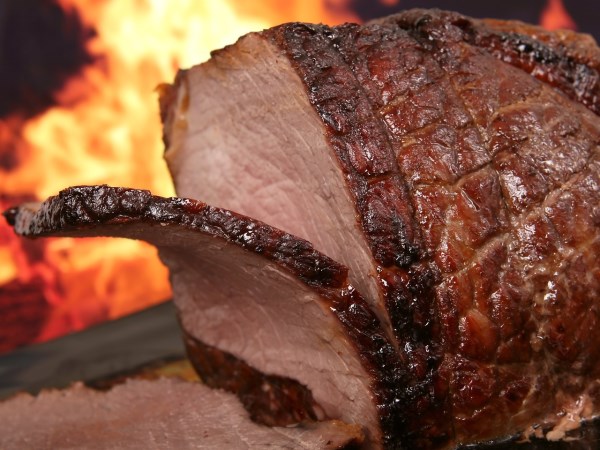 Here is another dream job – so good that Daniel Vaughn quit his day job as an architect to do so. In 2013, he became the first full-time critic of barbecue for any magazine or newspaper in America, after landing a job at Texas Monthly magazine.
He is so good at it that he even published a book, The Prophets of Smoked Meat: A Journey Through Texas Barbecue For this book, he spent six months exploring the state's barbecue spots and collecting pitmasters' recipes, eating at up to 10 restaurants a day and logging 10,000 miles.
But don't think his job is easy. Mr. Vaughn estimates that, since he began keeping track in 2007, he has eaten at more than 600 barbecue joints in the country, with more than 500 of those being in Texas. In the last five days, he had eaten barbecue at six locations. I wonder how he keeps in shape.
9

Professional Mourner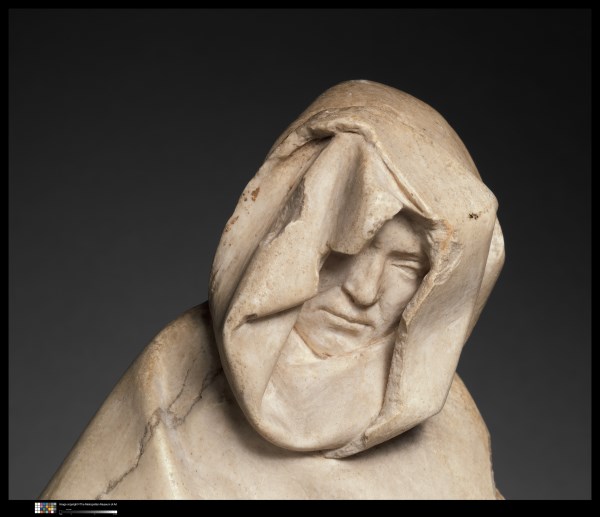 In Taiwan, staging a dramatic funeral for relatives who have passed away is a very big deal. So big that to create the proper atmosphere, wealthy families hire professional mourners who cry, sing and crawl on the ground to show their grief.
Taiwan's "filial daughter" phenomenon emerged during the 1970s, when sons and daughters left their families to work in the city. Transport was limited, so if one of their parents died and they couldn't make it back in time for the funeral, they would hire a filial daughter to take their place and lead the family in mourning. For some Taiwanese, showing grief in a dramatic fashion is the highest reverence for relatives who have passed away, because funerals are considered the most important times to honor one's family. But not everyone has it in them to shed tears and show their pain in public, so to help create a grieving atmosphere, they hire professional mourning daughters. They chant, dance and wail, warming the hearts of the audience and helping them release their emotions. Crying on command isn't easy, but for professional mourners, like 30-year-old Liu Jun Lin, say it helps to really get involved in the event and consider the family that hired them their own. She has been mourning for strangers for 19 years and is now the most famous filial daughter in Taiwan.
But if you think you could do that for a living and plans to change careers, don't. The tradition of hiring professional mourners is slowly dying. While older generations still appreciate their role in staging a dramatic funeral, younger Taiwanese have begun opting for more reserved events, and only hire filial daughters at the insistence of older relatives. The practice is even banned in some parts of the country.
10

Human Scarecrow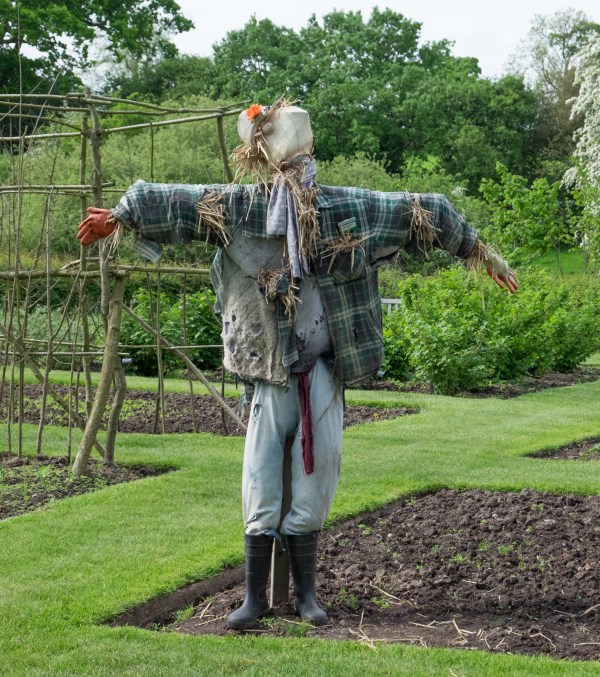 It's definitely not what you have in mind when you go to college, but it 2012, a student who graduated university with a degree in music and English got a job as a human scarecrow.
Jamie Fox, 22, who had just graduated from Bangor University, was hired to use a ukulele, accordion and cowbell to frighten partridges away from a field in Norfolk. He was paid £250 a week to wear a bright orange coat and play the instruments in a ten acre field where birds are unperturbed by ordinary scarecrows.
His boss, Aylsham farmer William Youngs, even warned him to "bring a deckchair and a good book" for his days in the oilseed rape field.
Mr Fox even said his friends were "slightly envious" of his job, from which he was able to afford a trip to New Zealand the following year.
11

Junior Lego Model-Maker
In 2013, a schoolgirl landed her dream job of being a Lego model-maker after beating out hundreds of children in a selection process not too dissimilar to that seen in the TV show The Apprentice.
Hannah Kirkham, 11, from Long Hanborough, Oxfordshire, scored herself a job at the Legoland Windsor Resort after her model of a cat won her the opportunity to work at the theme park.
Hannah faced a a tense final interview with senior model maker Giorgio Pastero, where she and six other candidates aged between six and 12 were put through their paces. The young sculptor's job is to help to maintain and update some of the 1800 models kept at the Legoland Hotel.