It seems like most people have old Christmas ornaments and boxes upon boxes of nondescript, worthless junk in their attics. Ah, but one man's junk can be another man's treasure! Every once in a while, you hear stories about people finding treasures of all kinds in the dust-filled, cobwebbed upper regions of their homes. On the other hand, in addition to having a family of vermin living up there, some finds can be outright weird or disgusting or both.
There's nothing wrong with a little spring cleaning and, hey, you might even find that old album with embarrassing photos of you and your family from way back when, but you also might find something that that turns out to be truly remarkable and valuable! Heck, th PBS TV's Antiques Roadshow would be nothing without people bringing in their attic "hauls" to appraise their value!
Before you get those gloves on and start digging, have a look at Oddee's "10 Most Incredible Things Found In An Attic."
1

Mommy, Is That A Mummy?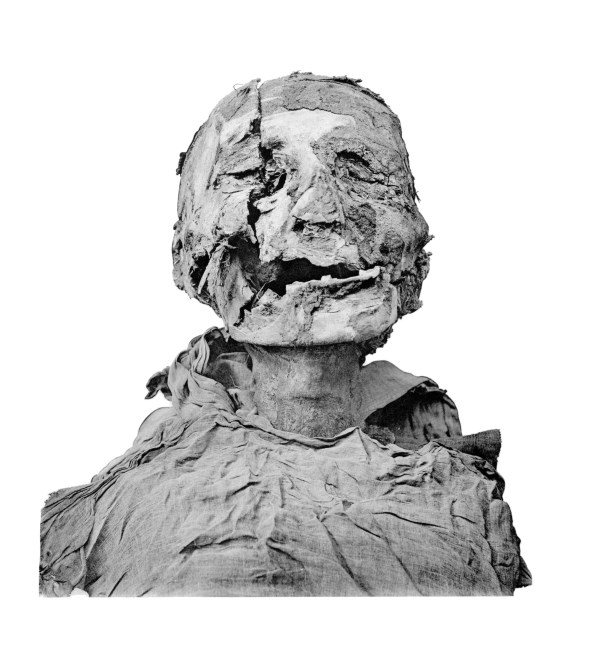 When I was a kid, I used to explore the attic of my house and let my imagination run wild. This 10-year old from Germany is no different – but what makes Alexander Kettler's story unique is that he found a mummy in his grandmother's attic! The boy's grandfather obtained the mummy as a souvenir of a trip that he made to North Africa in the 1950s.
The boy's discovery in the Diepholz, Germany attic is either real or a great forgery. The fact that the mummy was encased inside a sarcophagus with hieroglyphic adornments makes for a strong case, but the cloth wrappings of the body were found to be machine made. The skull of the mummy also has an arrowhead lodged inside of it. A death mask and a canopic jar (in which ancient Egyptians stored body parts) were also found.
The latest news on the mummy is that the body has been moved to a hospital in Hamburg, Germany for further testing. Move over King Tut!
2

Ex-boyfriend, Current Creep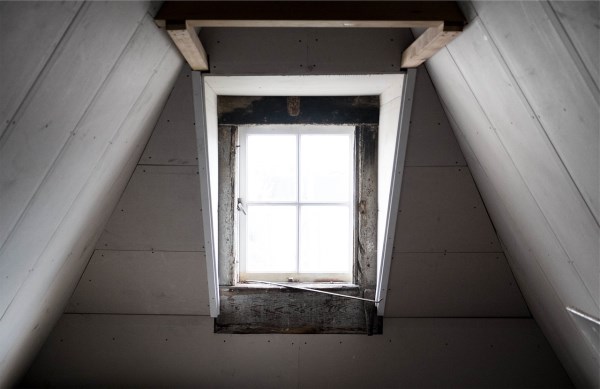 Okay, we've all heard things that "go bump in the night" while we're in bed. It's usually nothing and we settle back to sleep. Not so for Rock Hill, South Carolina resident, Tracy (last name withheld)!
On September 8, 2012, the mother of five heard strange noises coming from the ceiling and felt that something just wasn't right. At around 2:30am, nails from the ceiling fell to the floor. The Rock Hill mother sent her nephew to the attic to investigate. What he found stunned her. Tracy's ex-boyfriend was holed up, spying on her! She had dumped the ex-con 12 years ago!
The man was found asleep next to a vent that he rigged to spy on his former flame. Police found cups of feces and urine in the attic where he stayed for two weeks.
The lovesick ex wrote Tracey love letters from jail, which went largely ignored. After he was released, he installed new doors on her home, but was shortly arrested again for stealing her truck. He was released a second time when he decided to do a standing room only residency…in her attic.
Shades of the 1974 TV movie Bad Ronald!
3

A Superman Comic Saves the Day!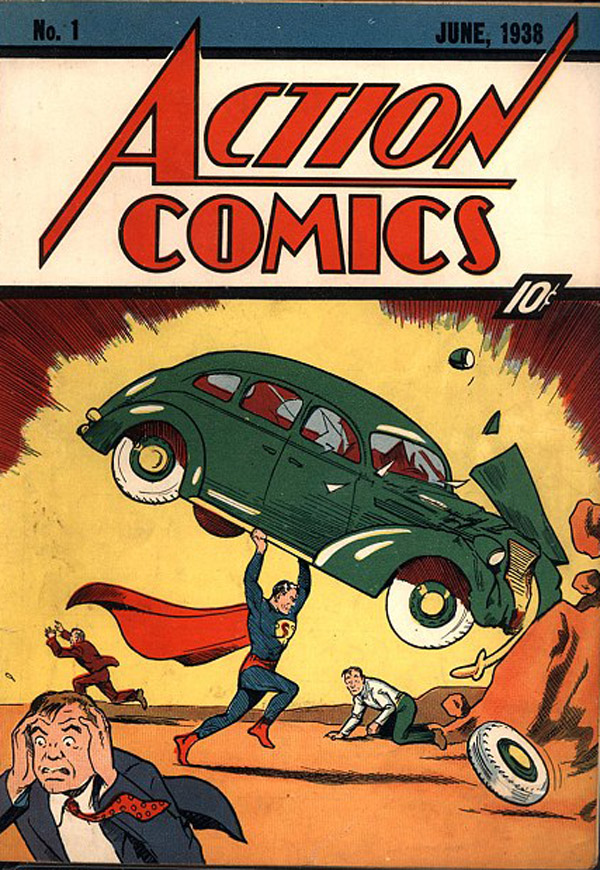 You would think that nothing ever happens in Elbow Lake, Minnesota but you'd be wrong. David Gonzalez purchased a fixer-upper home there for only $10,100. After demolishing a wall in the house, Gonzalez discovered the Holy Grail of comic books, Action Comics #1 among newspapers used as insulation. Okay, so it's not technically an attic but it's close enough!
Action Comics #1 contains the first appearance of, arguably, the most popular super-hero of them all, Superman. Though the comic book wasn't in mint condition, it would have been rated a 3.0 grading if not for an exchange between Gonzalez and his wife's aunt. The exchange caused the back cover to be ripped, downgrading the book to 1.0 condition. "That was a $75,000 tear," exclaimed Stephen Fishler, co-owner of comics auction house, ComicConnect. The comic sold for $175,000 anyway, dwarfing the value of the house.
Let's put this into context – a near-mint copy of Action Comics #1 owned by actor Nicolas Cage recently sold in an auction for $2.16 million in 2011.
4

An Unsigned Van Gogh Masterpiece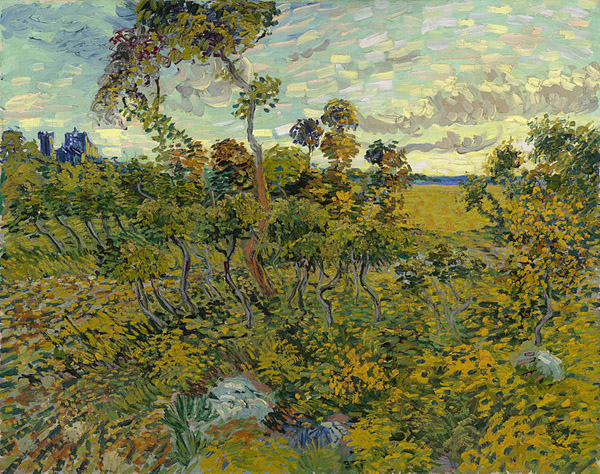 In 2013, a previously unknown landscape painting by master painter Vincent Van Gogh was discovered in the attic of a Norwegian man. It sat there for years because he thought it was a fake!
The painting, The Sunset At Montmajour, spent over 100 years from public view, unappreciated and unloved. In 1991, the curious owners of the painting contacted the Van Gogh museum in Amsterdam to get their opinion. Experts deemed it a fake because it was unsigned. (It is believed that Van Gogh disliked the painting and didn't sign it for that reason.)
Technology has changed in the intervening years and now, thanks to over two years of chemical analysis, x-ray research and letters Vincent Van Gogh wrote to his brother Theo describing the painting, it is now deemed an authentic Van Gogh masterpiece.
Van Gogh sold only one painting while he was alive, but is now one of the most celebrated painters of all time. If this painting were ever to go on sale, it would cost an arm and a leg…and an ear.
5

Cold, Hard Cash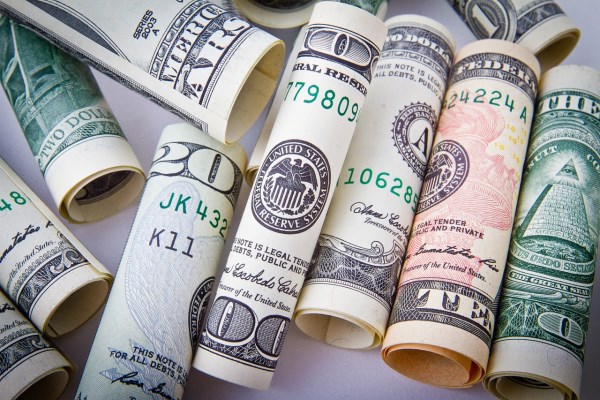 This next entry is one of those "What would you do?" dilemmas.
A few years ago, Josh Ferrin of Bountiful, Utah closed the deal on his first home. Hours later, Ferrin went to see his new house and started checking out each room of his new residence.
While planning out the organization of his tools in the garage, he noticed a little access panel in the ceiling with some carpeting sticking out. Thinking it would be a good cubbyhole for his kids to play in, Ferrin decided to investigate closer and grabbed a ladder. In the dark, tiny space the father found an ammunition case that looked like it came straight out of World War II. After further digging, he found seven more boxes and and called his wife to tell her about it. What he found next astounded him.
There was rolled cash inside the boxes. Not just a little cash, but $45,000 neatly twined in rolls in each box!
After thinking about how the money would help out with bills, the house, car repairs or even another child, his thought turned to recently deceased former owner Arnold Bangerter's family. Ferrin decided to do something that no amount of money could buy – set an example for his kids. As he later explained, "…the money wasn't ours and I don't believe you get a chance very often to do something radically honest, to do something ridiculously awesome for someone else and that is a lesson I hope to teach my children."
Ferrin returned all of the money to the eldest of Bangerter's sons. No word on if the oldest son spread his new wealth with his five other siblings or if he offered Ferrin any kind of reward money. Ferrin undoubtedly already feels the reward of being a great father but, come on, give the guy a little cash!
6

A Russian Czar's $5 Million Figurine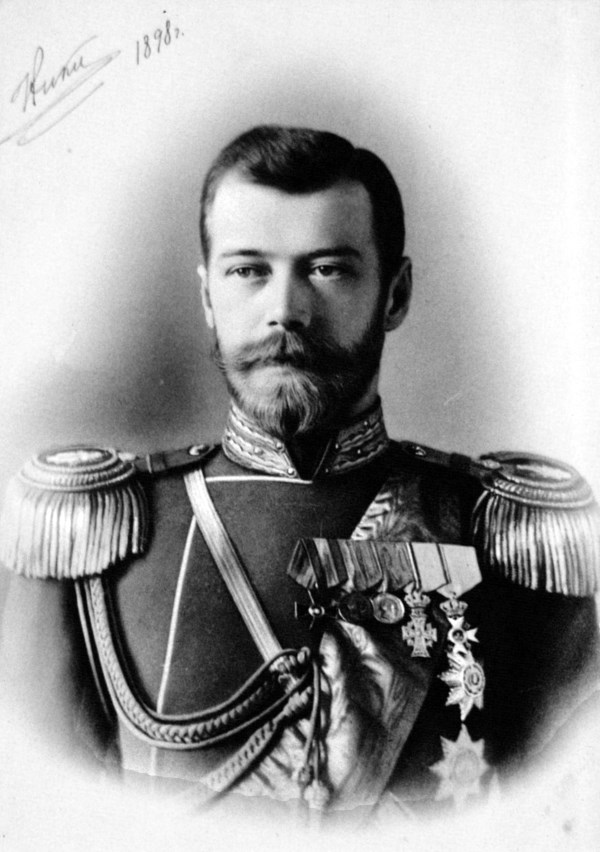 An executor for recently departed art gallery owner George Davis found an incredible discovery in the attic of his upstate New York home last fall. Inside of an unassuming wooden box was a beautiful Russian figurine. The piece, stashed in the attic for almost 70 years, turned out to be a Faberge figure that was commissioned by Russian Czar, Nicholas II for his wife Empress Alexandra.
The figure is meticulously crafted with gold trimmings and beautiful sapphires in the eyes. The Russian Czar commissioned 50 pieces to be made in 1912 – just a few years before the revolution that led to the death of his family.
An original bill of sale shows industrialist Armand Hammer first purchased the figurine and Davis acquired the piece in 1934 for $2,250.
A pre-sale estimate of $500,000 to $800,000 was given to this authenticated piece, but after a 15-minute auction the Faberge figure sold for an astonishing $5.2 million. That's a pretty good appreciation, comrade!
7

The Stradivarius Saved By A Taser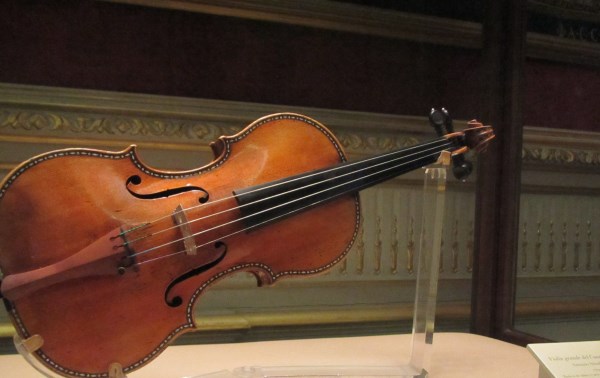 You would never believe it, but a taser gun led to the recovery of a rare Stradivarius violin! That's right – a taser maker's tips led to the attic of a Milwaukee home where police recovered the lost Stradivarius said to be worth $5 million.
The Stradivarius was stolen from owner and top first violinist for the Milwaukee Symphony Orchestra, Frank Almond. Almond was walking to his car after a performance when an assailant used a taser gun on him. The attacker took the violin and drove away in a waiting car.
The police were able to track three individuals connected to the robbery which led them to find the violin in a suitcase in the attic of a home on Milwaukee's east side. They cracked the case through information provided by the Taser International about the gun that was used on Almond.
The thieves were arrested and the Stradivarius was returned to its rightful owner. Now, that's music to my ears!
8

Hitler's Forbidden Record Collection
You've heard of the 1969 campy film, They Saved Hitler's Brain, right? How about someone saving the Führer's record collection?
Shortly after the fall of Nazi Germany, which led to the end of World War II in 1945, Lew Besymenski, a captain of the Russian military intelligence unit, went to the recently captured headquarters of the Nazi party, the Reich Chancellery in Berlin.
Inside were numbered boxes of Hitler's personal belongings waiting to be transferred to his mountain fortress in southern Germany. However, the Russian captain and his comrades couldn't resist on taking a few of Adolf's belongings as souvenirs first.
Flash forward to 1991. Besymenski's daughter, Alexandra Besymenskaja, was sent to her father's attic to retrieve a badminton racket. What she found instead was her dad's souvenir from the Reich Chancellery – Adolf Hitler's personal record collection. The stack of records all had been labeled with the word, Führerhauptquartier, German for Reich Chancellery.
Composers found among the records in Hitler's collection were Peter Tchaikovsky, Alexander Borodin and Sergei Rachmaninoff – all were labeled as "subhuman" by Nazis.
9

The Long Lost Audio Tapes of Martin Luther King, Jr.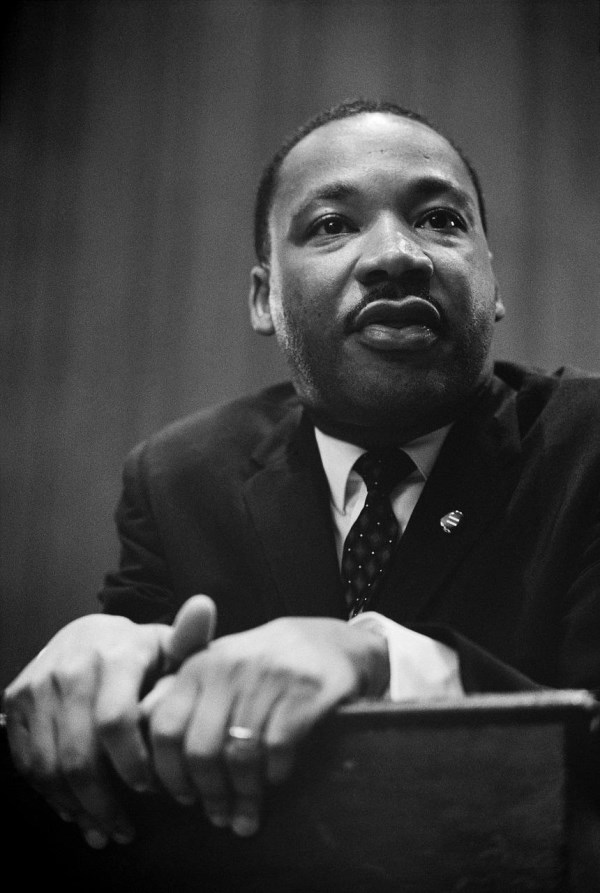 An attic in a Nashville, Tennessee home yielded an incredible slice of history – a previously unknown audio recording of an interview with civil rights leader, Dr. Martin Luther King Jr.
Steven Tull was going through boxes in his father's attic of his Nashville home when he discovered a reel of taped marked "Dr. King Interview Dec. 26, 1960." Tull borrowed a reel-to-reel tape player and was was astonished to hear a crystal clear recording of a conversation between Dr. King and his father about the significance of the civil rights movement and the importance of a non-violence.
Tull's father was an insurance salesman and aspiring author who wanted to write a book about the civil rights movement. He interviewed Martin Luther King Jr. for his book, but it never came out and the tapes ended up sitting in his attic for years.
Tull later consigned the tapes at auction. Keya Morgan, a proprietor of a gallery that deals in historical manuscripts, described the rarity of this historical find of one of the most important figures in American history as "like a unicorn."
10

Grenades? Sure, They're a Blast!
Man, what is it about finding stuff in Milwaukee attics? In March 2014, four live hand grenades were found in the attic of home in Oak Creek (a suburb of Milwaukee).
The Milwaukee Sheriff's Office bomb squad was called in to retrieve the grenades and took them to a remote area in Oak Creek to detonate them.
Good thing the rats in the attic didn't have trigger-happy claws!