1

The Abused Pit Bull That's Getting a Second Chance at Life After a Craiglist Post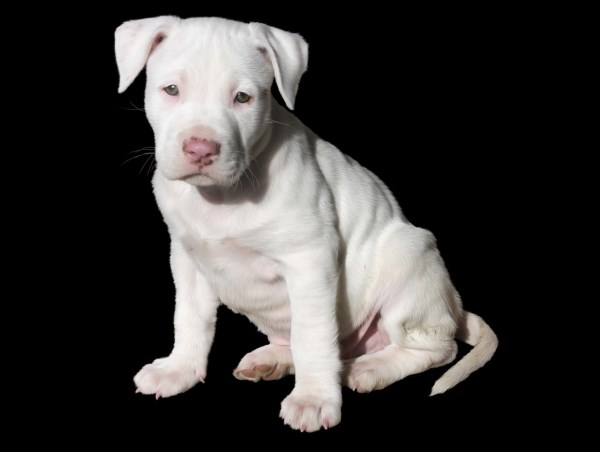 In October 2013, a pit bull called Mama Jade was saved by Christianna Willis, 23, an animal lover who works as a receptionist at PetMed Veterinary Hospital in Antioch, Tennessee.
Mama Jade was found hurt in Nashville, after wandering up to the porch of Willis' friend's home. Quickly, the friend notified Willis.
Willis noticed that the dog showed signs of injuries indicating that she had been used as a bait dog in a dog fighting ring. That's when she took to Craigslist and posted a picture of Mama describing what she'd seen. Mama had fresh bite marks on her muzzle, scars that covered her body, exposed pink and purple flesh around her neck, where she was obviously tied up with ropes that cut their way into her skin, over and over again. The dog also showed signs that she had been bred, relentlessly. Pressure wounds on her elbows bled whenever they touched anything from being tied and forced to lay on cement ground, and metal cage mesh. Most of her teeth had been removed, and scars around her neck bled from the collar she was wearing. In addition to the injuries she had sustained, the vets realized that Mama Jade had breast cancer.
In the Craigslist ad titled, "Your pit bull found me and I won't give her back," Willis said that she was preparing to put Mama Jade to sleep. With the price of cancer treatments, it seemed to be the most humane way to proceed and she would ensure that the dog would be as comfortable as possible until the end–then the Craigslist ad went viral.
Willis started receiving thousands of emails from people across the country. Over the course of a couple days, she was persuaded to give Mama a second chance at life as many people offered to donate money to help pay for her treatments.
Four months later, Mama Jade is much better. According to Willis, all the funds raised by Mama Jade are being used towards her medical expenses and care with the remainder of the money going towards other dogs rescued by Music City Mutts.
2

The Supposed Hero Who Found a Malnourished Pet in a Plastic Bag on the Side of the Road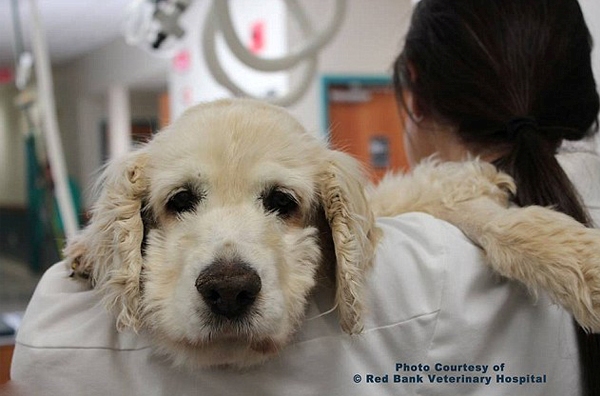 In March 2013, Keith Morgan, 56, took a 17-year-old a Cocker Spaniel named Sammy to The Humane Society, claiming he found the malnourished pet in a plastic bag on the side of the road. Sammy (pictured) was malnourished and couldn't walk because his matted coat was covered in urine and feces.
For 24 hours, Keith Morgan was touted as a hero after giving a television interview about how he found the dog. However, the next day, police learned from a source Morgan and his wife, Shauna Ewing Morgan, 43, had owned Sammy for at least nine years.
Sammy's story attracted worldwide attention, with animal lovers setting up a Facebook page and Buzzfeed reporters creating a post in his honor. An online petition calling on prosecutors to ask for the maximum sentence for the Morgans received nearly 33,000 signatures.
In November 2013, the Morgans were charged with animal cruelty and sentenced to six months in jail. More than 100 Sammy supporters, wearing T-shirts with the dog's picture, cheered in court as the couple was sentenced.
The Morgans have been ordered to pay the Red Bank Veterinary Hospital $13,500 in restitution for nursing Sammy back to good health, a $1,000 fine, 30 days community service and are prohibited from future ownership of an animal.
The great news – a loving new family has been caring for Sammy since April 2013.
3

The Bear Cub That Was Placed in the Same Cage of Lions To Adapt Him To Jungle Life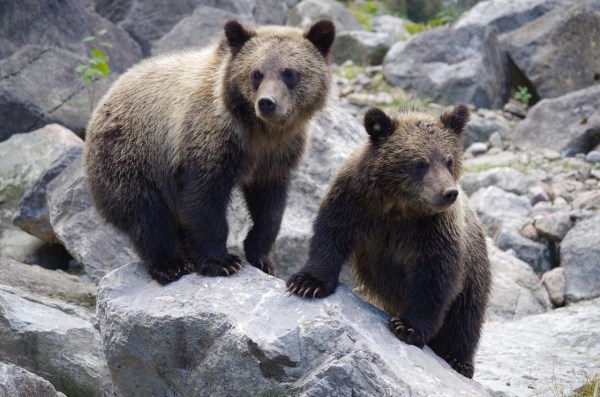 The infamous clip of a bear cub being tormented by an employee of Everland Park Zoo in Yongin, South Korea has caused controversy among animal lovers. At the end of the clip, we can see the results of one month of "training"– the bear is now able to torment the monkey that it once feared.
When the video was posted in 2009, people involved alleged that there wasn't any animal cruelty in this video as handlers insisted they were training the bear to fend for itself. They also argued that the best way to overcome one's phobias is to face them.
A representative of MoonBears.org (an organization aimed at preserving bear welfare in South Korea) reported that Everland Park Zoo apologized for ethical violations and admits that the behavior displayed in the clip is unprofessional, unethical, and in poor taste.
According to MoonBears.org, the unprofessional conduct demonstrated by the zoo workers isn't "educational" – i.e., in a zoo there isn't ecological situation in which a bear and a lion co-exist and animals in captivity are required (by law) to be treated in a manner that mimics nature. Also, assigning a human emotional characteristic to an animal for the sake of entertainment is both ridiculous and ignorant.
4

The Puppy Who Was Suspended From Its Skin on a Clothesline by Its Owner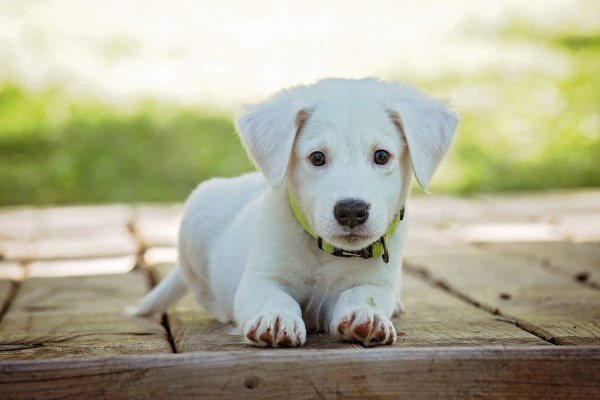 In June 2011, Jerzon Senador, a Philippine teenager sparked outrage after he suspended his own puppy out from the skin on its back on a clothes line and took photographs of it from different angles to post on Facebook.
More than 3,000 Facebook members joined a campaign group –"Jerzon Senador the Animal Abuser"– calling for him to be prosecuted. The Philippine Animal Welfare Society (PAWS) soon launched an investigation.
Senador issued a public apology after he was swamped with angry messages from internet users. He begged for forgiveness after removing the pictures from his page.
However, his apology was not enough as he must now face the case filed against him by PAWS.
In April 2012, the Municipal Trial Court of Calamba, Philippines, issued a warrant of arrest against Senador for violation of the Animal Welfare Act, but when police came to Senador's home to arrest him, his parents claimed ignorance of this whereabouts. When found, Senador will be punished by imprisonment of six months to two years and/or a fine of P1,000 to P5,000.
In a similar incident, a student from the University of the Philippines, Joseph Carlo Candare, killed a cat on campus and bragged about it on his blog in 2009. Two years later, Candare pled guilty. His case was the first successful conviction of someone accused of animal cruelty in Philippines.
5

The Owner Who Gave His Dog Away After She Ate the Outside of His Luxury Car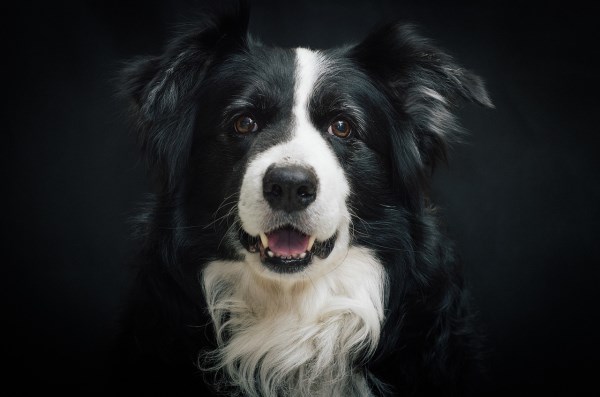 Although this it isn't a cruel case of animal abuse, it's also worth mentioning Luce's story went viral.
On February 3, 2014, builder Royston Grimstead, a 42-year-old car fanatic from Chedzoy, England, was devastated when he came home to find his border collie/spaniel cross, Luce, had chewed through the fiberglass panel of his prized $108,000 Aston Martin, causing $ 4,000 of damage.
Grimstead had already been planning to sell Luce because she did not get along with his 10-year-old border collie, but the damage to the car was the final straw. Luce was given away following the incident, although Grimstead admits that her new owners don't know what she did.
6

The Girl Who Threatned to Kill Her Chihuahua if One Direction Didn't Follow Her on Twitter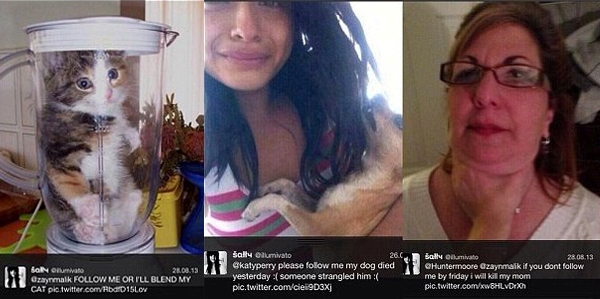 In August 2013, a One Direction fan reportedly killed her pet chihuahua in a fit of rage because the British boy band did not respond to requests to follow her on Twitter.
The obsessive girl sent a desperate tweet to the five singers from her @illumivato account saying,"Follow me or I'll break my dog's neck." The post was accompanied by a picture showing someone pinning a dog to the ground by its throat. Several days later, she wrote directly to band member Liam Payne and said, "I love you. Follow me. My dog has just died." She also added a picture that she claimed showed her crying as she cradled a dead dog.
Fortunately, it was discovered that this was a hoax. The picture of the girl with the dead dog was first posted onto on a Spanish speaking site used to create memes in June 2013, two months before she claims to have threatened to kill it. The girl also used photos showing animals in blenders, a woman being hanged, and a small child tied up, saying she would kill them if the boy band didn't follow her on Twitter.
Internet users were appalled and set up a petition on Change.org demanding she be imprisoned, which now has around 3,000 signatures.
7

The Kitten That Was Kicked By Its Teenage Owner Who Posted a Video Bragging About It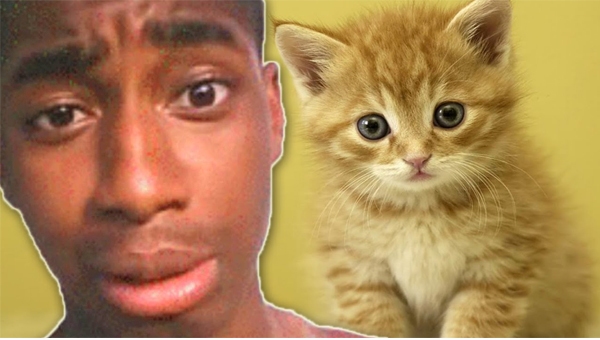 In August 2013, Walter Easley,17, sparked fury across the internet by posting a video of himself kicking a kitten off his porch.
The clip shows Easley speaking to the camera before lining up the tiny ginger cat. He takes off his shoes before kicking the animal over his three porch steps and about 10ft into his garden.
Easley, who plays football as running back, initially responded to the reaction on Twitter with the tweet, "Lol now I got something to laugh at all day."
As outrage grew, Easley deleted the clip from video-sharing service Vine after it went viral and also did the same to his Twitter profile.
After a campaign by users of the controversial image board 4chan to track him down, Easley was located in Cordova, South Carolina and arrested. He faces a misdemeanor charge of animal cruelty and a possible sentence of to up to 60 days in prison.
Officials from Orangeburg County Animal Control examined the animal, which was not reported to be injured. Other animals at Easley's home were also taken into custody.
8

The Mother and Son Who Posted a Photo of a Puppy in a Plastic Bag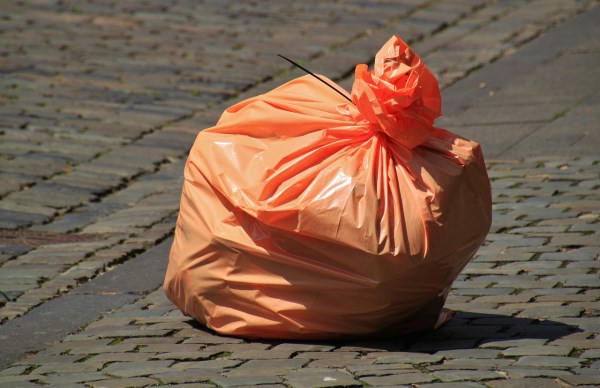 In November 2013, Mary Snell, a 44-year-old woman, and Britton James Engel, her 21-year-old son, were charged with animal cruelty after they stuffed their new puppy in a plastic bag and then posted a photo of it on Facebook.
The photo of a tiny, white pup inside a freezer bag caught the eye of a man who voiced his concerns to the sheriff's office in New Mexico.
Snell acknowledged that putting the pup inside the bag was wrong, but explained her actions by claiming that there was no other way to keep the puppy still for a photo–the pair wanted to show how small the puppy was.
Fortunately, the puppy was not injured and is being cared for by another family member.
9

The Zoo Which Has More Than 40 Wrongful Animal Deaths in Three Months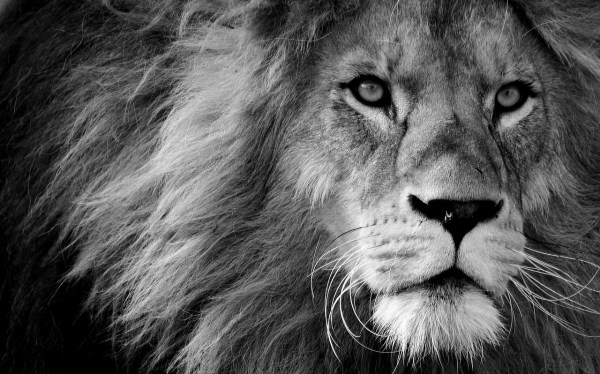 In January 2014, the Surabaya Zoo in Indonesia claimed another victim – an 18-month-old African lion that was found hanging in its cage.
The lion, called Michael, was found strangled in his cage after his head became stuck between steel cables. The tragedy comes just 24 hours after it was learned that a wildebeest died in its enclosure from a stomach problem, although the zoo said that the wet weather was partly to blame.
However, these weren't the only two recent deaths. Between July and September 2013, more than 40 animals died at the same zoo. Among those are a giraffe that was found to have 20 kilograms of plastic in its stomach, and a Sumatran tiger found to have a rotten digestive tract after being regularly fed meat laced with formaldehyde.
An investigation into the zoo in December 2013 found numerous cases of animals living in miserable conditions, including a young elephant that was chained by three legs, one of which was ulcerated because of its tight shackles.
Dozens of petitions have been started online pleading for the zoo to be closed, and animal rights groups have added their voice to the demands. Nevertheless, a management team, headed by the Surabaya Mayor, has resisted improvements saying they want to retain the original structures erected by Dutch colonialists in 1916.
Following Michael's death, police have opened an investigation, and further demands continue coming from animal lovers around the world for urgent action to be carried out at the zoo.