From new moms to animal lovers to paddleboard enthusiasts, there's a yoga class fit for almost everyone. Check out 10 types of yoga practices that are simply out of the ordinary.
1

Nude Yoga: Spiritual Enlightenment In The Buff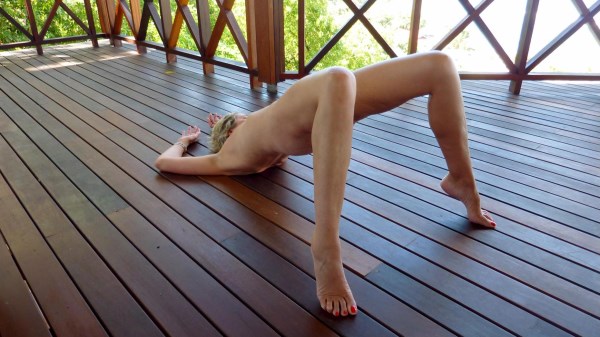 Nude yoga first surfaced in the western world during the hippie movement of the 1960's, but didn't gain traction until 2001 with Aaron Star's male only Hot Nude Yoga classes in New York City. Wildly popular, word spread and soon after copycat classes sprung up around the world.
Bold And Naked yoga studio in New York currently offers various combinations of clothed, co-ed, same sex, and nude classes, but asks students to leave any notions of a sexual nature at the door. "If you are looking for an orgasm, you are in the wrong place," the Bold & Naked website states. Instead, nude yoga is believed to remove shame and negativity associated with the body and instill confidence in its devotees.
2

Cannabis Yoga: Reaching New Levels Of Awareness Through Movement and Marijuana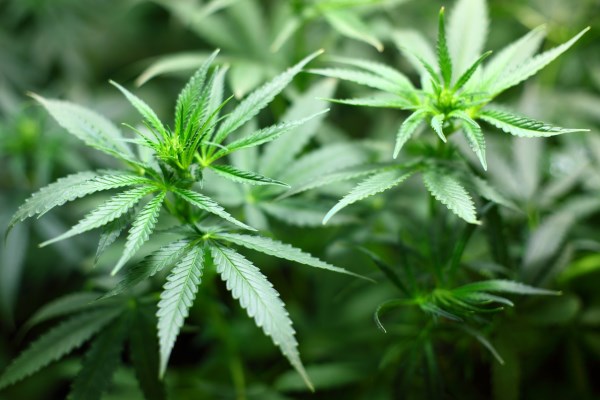 As cannabis becomes legal in different states for medical and recreational purposes, classes that encourage smokers to get high are slowly gaining in popularity.
4:20 Remedy Yoga in Los Angeles is one such class. The preferred studio for local medical marijuana patients, students are not allowed to smoke on the premises, but are encouraged to come to class high. Though many enthusiasts don't believe drugs have a place in a yoga, there are some that believe yoga and cannabis to be a natural pairing, in that both are social activities which have a calming and euphoric effect on the individual.
3

Doga: Sound Mind, Body And Spirit With Man's Best Friend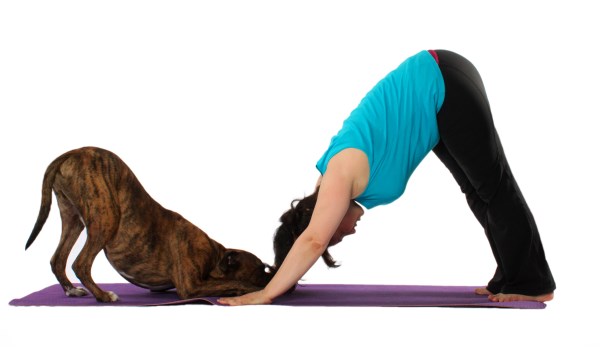 Dog yoga, or doga, combines mediation, stretching and massage for dogs and their human partners. It is believed because dogs are pack animals they are a natural fit for yoga which, as a spiritual practice, emphasizes union and connection with other beings.
Some are worried including dogs in class will trivialize the ancient practice of yoga as a mere fad. Others who have tried the classes found it to be a struggle to get the dogs to listen or change position, but devotees believe doga improves heart health and digestion in dogs and stress reduction in humans.
4

Yoga Raves: A Healthy Alternative To The Club Scene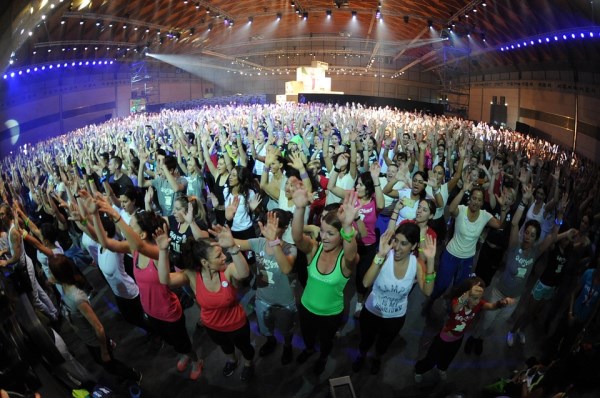 Yoga raves offer a viable and positive alternative to the the smoking, drinking and drugs of the club scene. Healthy hedonism is what yoga raves are all about. Classes may start with slow stretches and guided meditation, before slowly connecting with the music provided. The evening then evolves into a full-blown dance party in a club-like atmosphere. Non-alcoholic drinks and vegetarian and/or raw foods are usually provided.
5

Aerial Yoga: Getting The Hang Of Anti-Gravity Fitness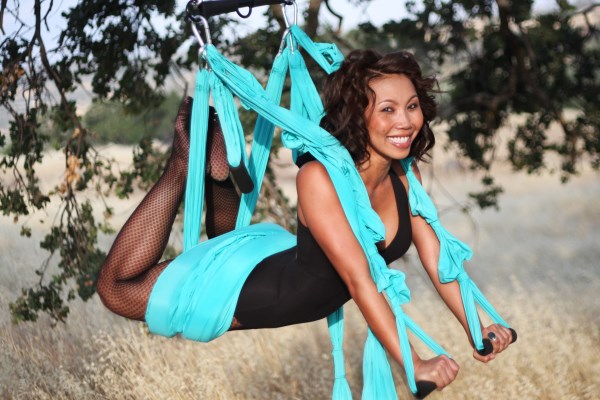 Aerial yoga combines aerial arts and traditional yoga by using anti-gravity hammocks and silks as props that aid the body in positioning and alignment. The technique also involves aspects of Pilates, gymnastics and contemporary dance.
This practice decompresses the vertebrae of the spine while shaping body and mind and sometimes has has the added benefit of making its devotees taller by up to 4cm in height.
6

Equine Yoga: Find Harmony With Your Horse Through Movement And Breathing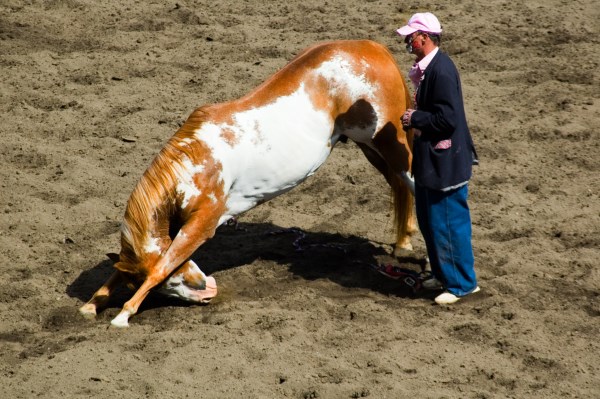 Horseback yoga encourages bonding with an equine partner in mental and physical harmony. Classes usually involve standing with a horse in a series of yoga poses while focusing on breathing. A series of stretches for both horse and human follow, and once a foundation between partners is established, yoga poses can be continued on horseback. The horse, through its movement, challenges its human partner to remain focused, present and balanced.
7

Tantrum Yoga: Screaming And Stretching For Better Health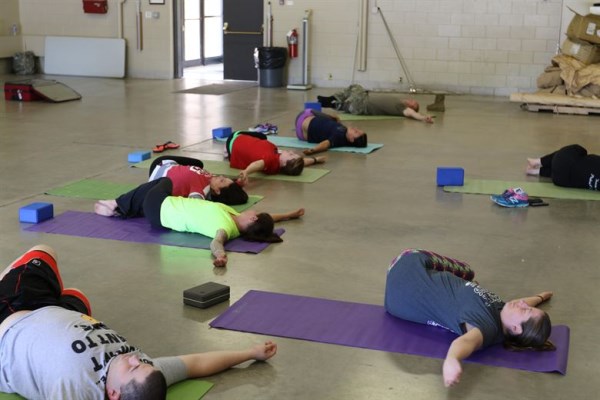 Tantrum yoga encourages its practitioners to scream their way to better health. The class includes traditional yoga, breathing, stretching and mediation, but dance and vocal techniques are also incorporated. Students release their stresses by screaming, yelling, stomping and chest-pounding. Inevitably, as with a child who has a temper tantrum, students finds themselves laughing and relaxed in the aftermath, ready to face life's challenges in a healthy and balanced manner.
8

Karaoke Yoga: Channel Your Inner Rock Star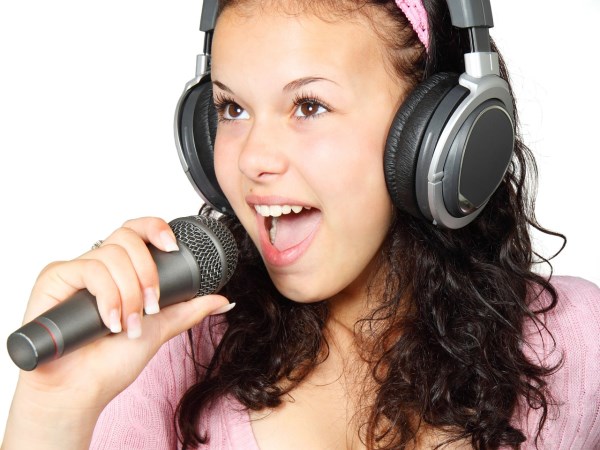 Karaoke yoga practitioners sing, dance, sweat and stretch their way to joy and physical fitness in a group setting.
While the workout is a little more loose than in conventional yoga–classes include dj, tv screens to follow lyrics and even an "air guitar" pose–the traditional yogic objectives of connection, focus and balance remain. Renditions of songs by Elton John, Journey and the Beatles are part of the emotionally charged experience, sometimes moving class members to laughter or tears.
9

Mommy And Me Yoga: Strengthening Bonds With Baby Through Balance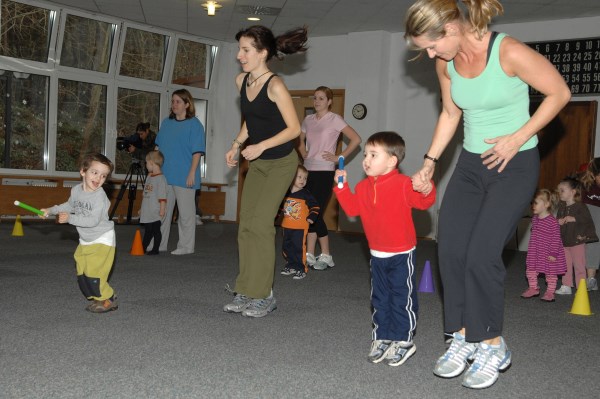 Mommy and me yoga gives postnatal moms the opportunity to bond with their little ones physically and spiritually. Classes can also help offset the sometimes isolating and disorienting stage of early parenthood by giving moms the opportunity for connection with other new parents.
It is believed yoga helps to develop motor skills in babies while stimulating their all around development. The practice can also help them sleep longer, as the movements in yoga can mimic the soothing motions babies feel while in the womb.
10

Paddleboard Yoga: Float Your Way To Physical And Mental Strength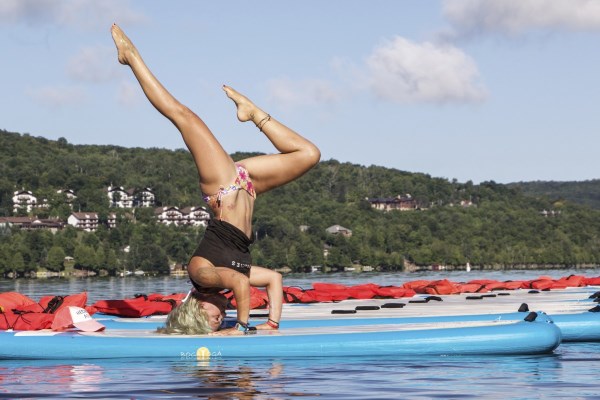 The S.U.P. (Stand Up Paddleboard) community is a worldwide organization that encourages yoga on the water, with a paddleboard in place of a conventional mat. It can be practiced on any body of water from a small pond to a vast ocean.
Unlike practicing on solid ground, the paddleboard student will suddenly notice if they are exerting too much force through one side of the body more than the other, as the board will react to their movements and potentially throw them out of balance. Yet, as with most yoga practices, paddleboard yoga increases stability, flexibility, and core strength while rejuvenating mind and spirit.