Check out these 10 amazing stories about WWII artifacts, which are still being uncovered 70 years later.
1

Postcard from a Soldier's Parents Finally Arrives at Their Former Home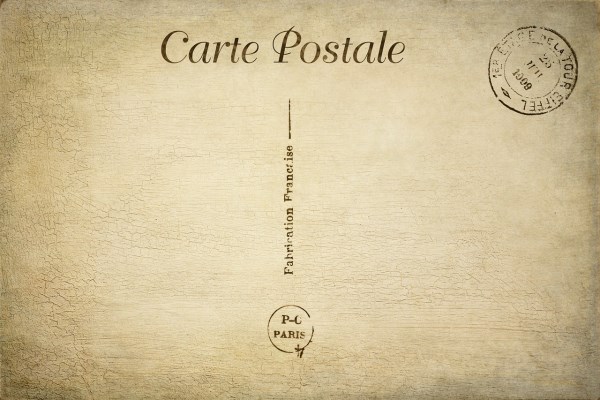 A postcard that was mailed nearly 70 years ago from an army medical hospital in Rockford, Illinois has finally arrived at the former upstate New York home of the couple who sent it.
While stationed at Camp Grant in Rockford, soldier George Leisenring was visited by his parents, who promptly sent a postcard to his sisters Pauline and Theresa Leisenring at the family home in Elmira, NY. The postcard read, "Dear Pauline and Theresa, We arrived safe, had a good trip, but we were good and tired."
In 2012, the postcard arrived at the family's former home, where a different family now lives.
2

Nazi Art Haul Worth Billions Found in a German Apartment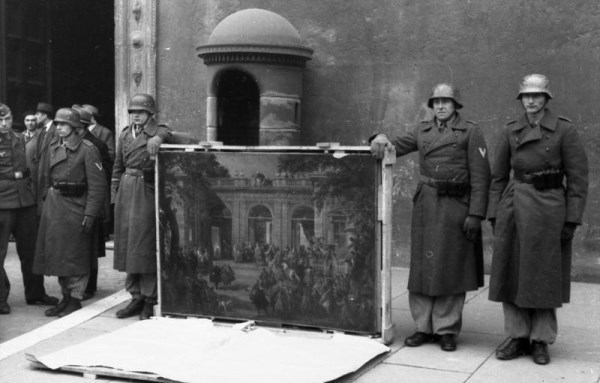 A treasure trove of stolen Nazi art worth billions and believed to be lost forever was discovered behind tins of rotted food in an apartment in Munich.
Some 1500 works by master painters such as Picasso, Renoir, Matisse, and Chagall were said to have been lost in the bombing of Dresden in 1945. The paintings had been taken from their owners by the Nazis, who saw the works as "degenerate."
Red flags were raised about the existence of the artwork when Cornelius Gurlitt was returning by train from Switzerland. Gurlitt never held a job, and had no real source of income. His father, Hildebrandt Gurlitt, was the art dealer in charge of collecting the art for the Nazis. When the elder Gurlitt died, he passed the paintings on to his son. Cornelius then sold them one at a time to give him money to live on.
The works have been seized by investigators who are hoping to reunite them with their rightful owners.
3

WWII Carrier Pigeon's Message Found in a Chimney During Renovation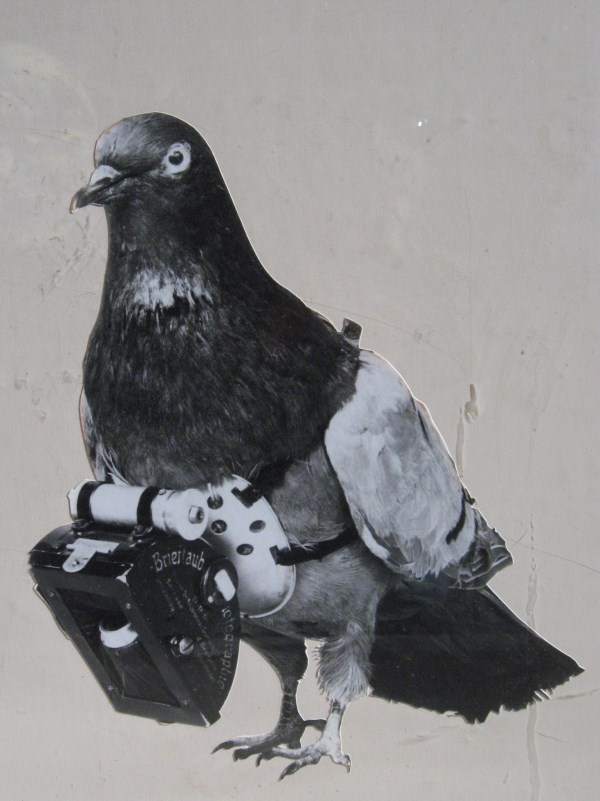 While restoring a fireplace in his home in Surrey, England, David Martin discovered a coded message attached to the skeleton of a carrier pigeon.
It is believed that the bird was making its way from behind enemy lines toward Bletchley Park in Surrey, which was Britain's main decryption center during WWII. The bird never made it, however. Exhausted, disoriented, or lost, it landed in Martin's chimney, instead, where it stayed undisturbed for 70 years until the renovation began.
4

Barrels of Lard Wash Up on Scottish Shores After a Storm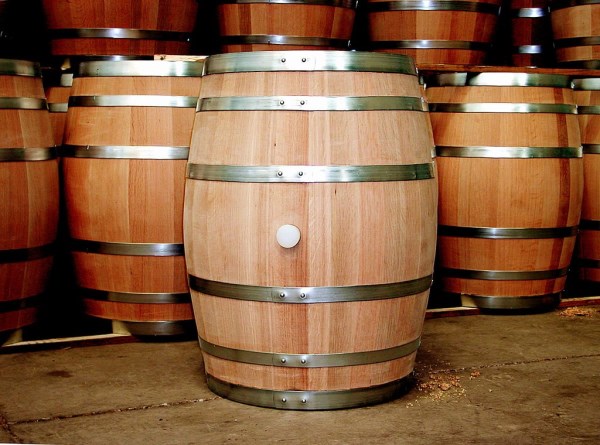 Barrels of WWII-era lard from a shipwreck washed up on a Scottish beach after storms lashed St. Cyrus Natural Reserve, which is 100 miles north of Edinburgh. The wooden barrels that housed the lard disintegrated long ago, but the chunks retained their barrel shape and were still bright white under the many barnacles.
The lard washed up for the first time after a merchant ship was bombed during WWII, and has continued to wash up every few decades after bad storms. Also uncovered were railway and concrete bunkers and corrugated iron sheets, which were used for creating coastal sea defenses during the war.
5

Lost WWII Battlefield Found Undisturbed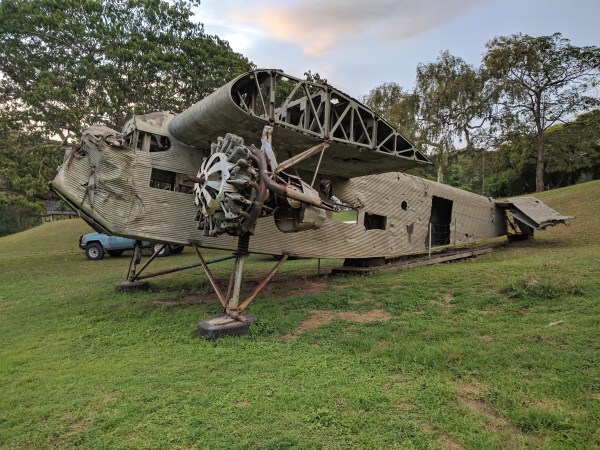 A WWII battlefield complete with the remains of Japanese soldiers was found in the jungles of Papua New Guinea in 2010.
Former army captain Brian Freeman found the battlefield about a half mile from the village of Eora Creek, which was believed to be the location of the last major battle in the region between Australia and Japan.
The site was known to local villagers, who hunted on the plateau surrounding the site but avoided the battleground itself due to their belief that spirits of the dead were still present.
After extensive research of battle maps and diaries, it is believed that the location was a significant defensive position for the Japanese as well as the location of a medical facility.
6

Japanese Super Submarine Located Off the Coast of Oahu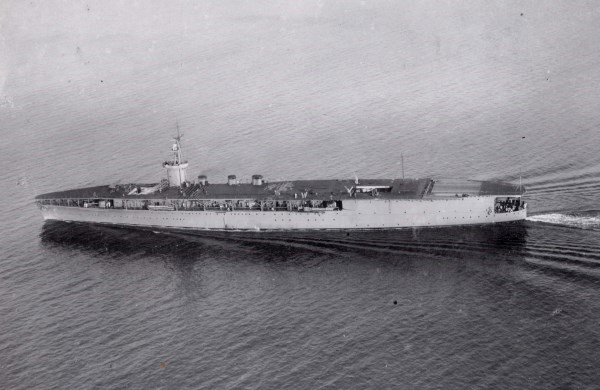 Recently, a Japanese mega-submarine missing since 1946 has been spotted off the southwest coast of Oahu, submerged in more than 2,300 feet of water.
The I-400 was the largest and most technologically advanced sub of its day. It was capable of traveling one and half times around the globe without refueling and deploying three 1800kg bombs, all within minutes of resurfacing.
By the end of WWII, the sub had been captured by the U.S. military and kept at Pearl Harbor for inspection. When the Cold War began, the Soviets demanded access to the vessel under terms of a WWII treaty, but the U.S., not wanting the technology to fall into Soviet hands, denied any knowledge of its whereabouts.
7

Millions in Silver Discovered in a Haul from a WWII Shipwreck
A British merchant ship sunk by the Nazis in 1941 was recently discovered 300 miles off the coast of Ireland at a depth of nearly 3 miles underwater.
The wreck has given up a haul of 61 tons of silver worth about $36 million. It consists of 1,574 silver ingots and weighs a total of about 1.8 million ounces.
While en route from India to Liverpool, the Gairsoppa was forced to break away from a military convoy off the coast of Ireland due to bad weather and insufficient coal. The ship was hit by a torpedo from a Nazi U-boat. Of the 86 men aboard, only one survived the long journey to shore.
8

A Hidden WWII Bomb Kills a Digger Driver in Germany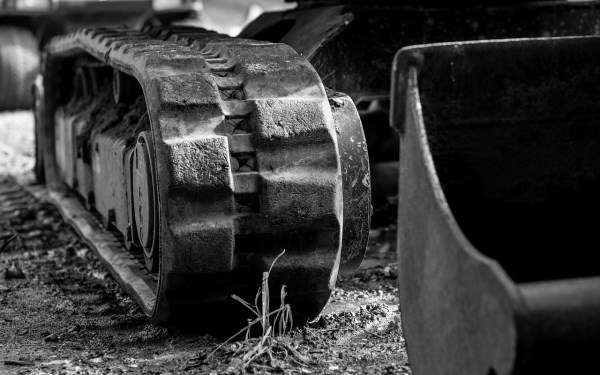 A WWII bomb which was buried for decades in the dirt of of a German construction site killed a digger driver and injured eight additional workers.
The explosion occurred as the digger lifted dirt and debris from the site. It shook nearby buildings and cars and was felt a kilometer away.
In the 1940's, allied bombs tried to cripple the Nazi war effort by bombing factories in the industrial northwest of Germany. Explosives are found quite frequently throughout the country to this day.
9

Remains of Marines in a Bomber Wreck Found 70 Years After the Crash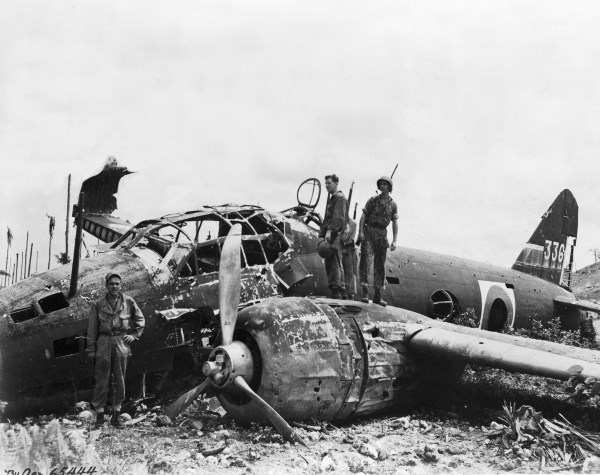 The missing remains of Staff Sgt. Thomas L. Meek of Lisbon La. and Capt. Henry S. White of Kansas City, Mo. were found 70 years after their dive bomber crashed in the South Pacific.
In July 1943, White and Meek left the Turtle Bay Airfield on Espiritu Santo Island in New Hebrides (now called Vanuatu) and never returned. The plane crashed on a nearby coral reef but searches failed to yield results until 2010, when both the remains of White and Meek were discovered. Also found in the aircraft were U.S. and Australian coins, U.S. military captain's bars, and a U.S. military I.D. tag bearing Meek's name and service number.
10

German Submarine Found Off the Coast of Nantucket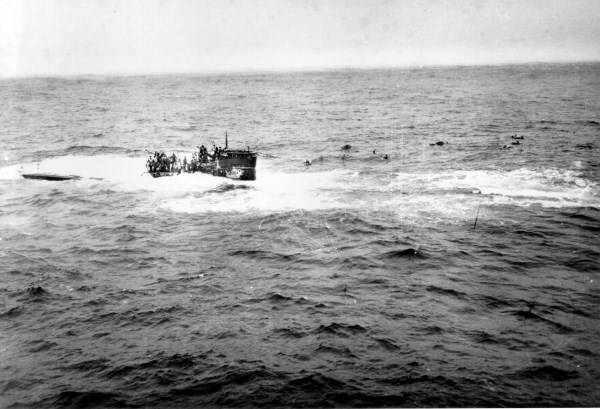 A U-550 submarine was found in deep water 70 miles south of Nantucket, Massachusetts, USA. The sub was among the last undiscovered German warships along the eastern seaboard, where it once attacked merchant ships and forced blackouts in coastal cities.
In April 1944, the U-550 torpedoed the gasoline tanker SS Pan Pennsylvania as it set out for Great Britain with 140,000 barrels of gasoline. It then slipped under the doomed tanker to hide, but was discovered by the USS Joyce, one of three tanker escorts. The Joyce damaged it with depth charges, forcing the vessel to surface, where it was rammed by another escort. The third escort then rammed it with two more depth charges.
The crew abandoned the heavily damaged U-550, but not before setting off explosions to scuttle it. It sank and its final resting place remained a mystery for almost 70 years.