1

Cookie Dipper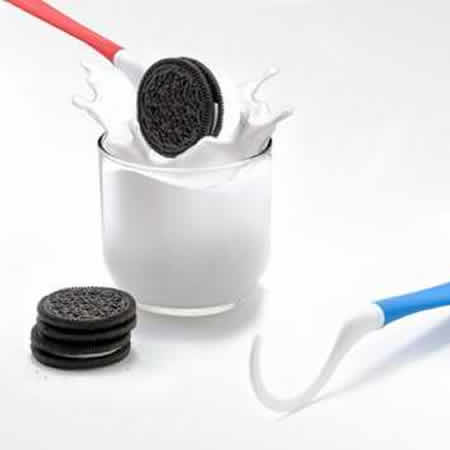 No more wet fingers while having an oreo-dunking moment with this Cookie Dipper ($22.58) . It allows you to have a germ-free dunking experience since your fingers do not have to touch the liquid anymore.
2

Bitten Silverware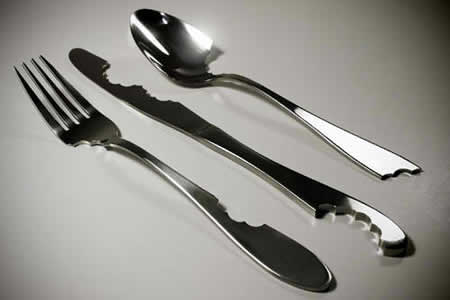 This unique silverware that looks as if it is bitten was designed by Mark A. Reigelman II. It was purposely designed to help raise awareness of worldwide epidemics such as starvation and obesity.
3

Ribbon Cutlery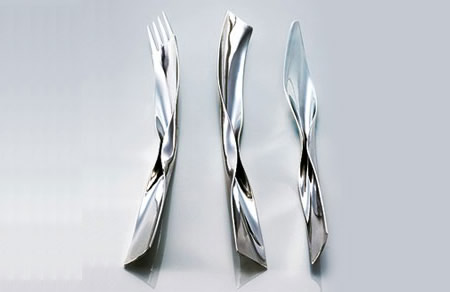 Designed by Makoto Yamaguchi of the Ribbon Project company, this ribbon inspired stainless-steel cutlery was meant to resemble ribbons as it is held between the fingers. With $15, you could have a piece of this ribbon cutlery.
4

Dine Ink Pen Cap Eating Utensils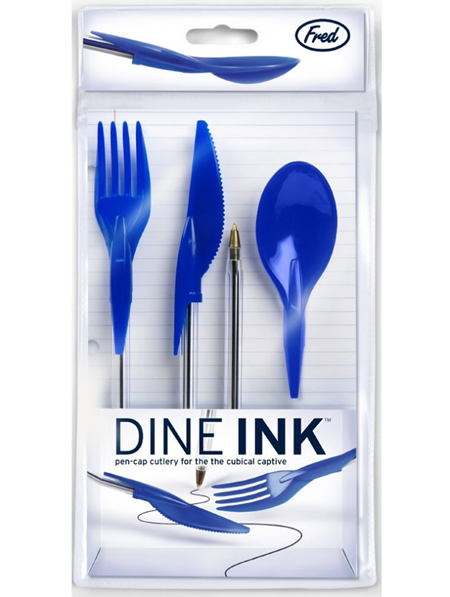 Do you have so much paperwork to do that you can't leave your desk? Dine Ink Pen Cap utensils are here for you. By just attaching the pen cap eating utensils to your ballpoint pens, you can now eat comfortably at your desk.
5

Trongs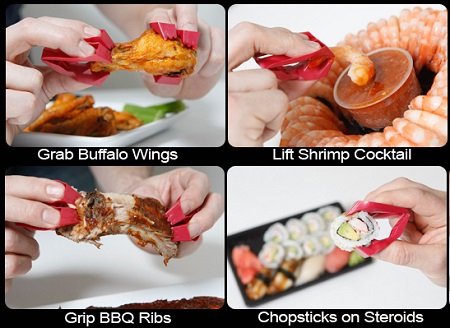 What's worse than that pasty and sticky mess left on your fingers when you bread chicken cutlets? When you use trongs, your fingers stay clean, so you are free to answer the phone, pick up the baby, or anything else that gets thrown your way.
6

Glow in the Dark Cutlery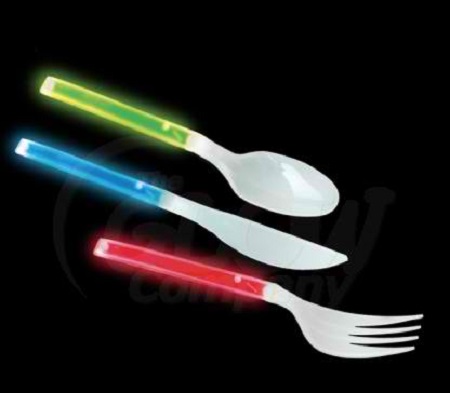 What would be cooler than having glow in the dark cutlery on your dinner table as you eat? This cutlery comes with a knife, spoon, and fork. You can now have a Star Wars moment while eating!
7

Heat Sensitive Spoon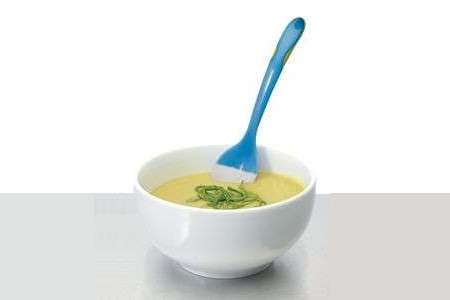 No more tongue burning experiences with this heat sensitive spoon. By changing it's natural color to white, this spoon allows you to know if the food that you're about to eat is hot or not.
8

FRED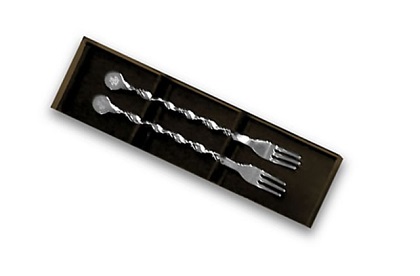 To fulfill a pasta-twirling niche, Bob Balow of RCB Products invented The Original Pasta Fork, a clever and fun way to effortlessly wrap a fork around long strands of pasta. The fork is available in either stainless steel or gold-plated versions.
You can learn how to properly use it by watching this video:

9

Popcorn Fork

Say goodbye to greasy fingers and thank the inventors of the Popcorn Fork! You can now eat popcorn without messing up your fingers. Cool, right?