From an anti-rape Condom to anti-rape Bra, check out these crazy anti-rape devices to fight rapists.
1

Anti-Rape Condom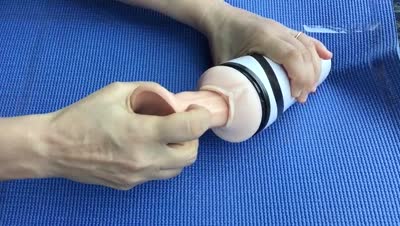 Being a rapist just got a whole lot more dangerous. A condom called Rape-Axe, an anti-rape condom to be worn by women, comes with jagged teeth that will dig into your attacker's sensitive area when they try to force themselves on a victim. Argh!
Invented by Dr. Sonette Ehlers, the contraption isn't meant to simply wound. Instead, it tears deep into the skin and affixes itself, requiring medical attention in order to be removed. Yes, rapists will now have to visit a doctor and expose themselves as such, lest they risk permanently damaging their members trying to pry it out themselves.
2

FemDefence Tampon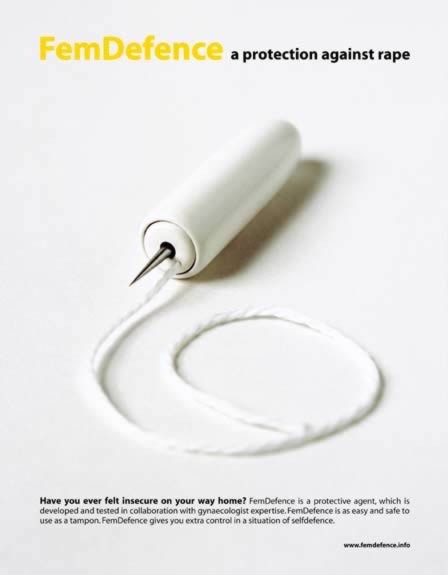 Anita Ingmarsdotter, a Swedish woman, has patented an anti-rape device called FemDefence. The basic idea is that the woman carries the protective device in her vagina. It contains a sharp pin which has a penetrating effect on the perpetrator's penis in the event of a rape. The construction is such that the pin still cannot injure the bearer.
According to Gizmodo, the FemDefence tampon isn't real; it's just a concept design to provoke discussion.
3

Hairy Stockings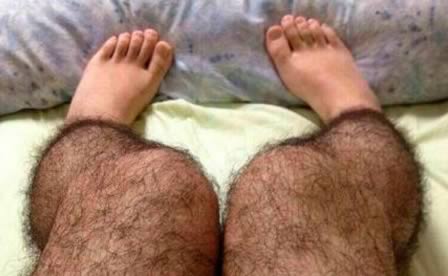 In June 2013, an image originating from China's version of Twitter of what appears to be a woman wearing hairy legtights, which are intended to protect women from perverts, hit the internet by storm. Described as "super sexy, summertime anti-pervert full-leg-of-hair stockings, essential for all young girls going out," it's not actually clear whether this anti-rape product is an actual thing. Regardless, the image itself has spread like wildfire.
Sadly, once posted in the Europe and the US, commentators were quick to point out the flaws of the inventor's cunning plan. "This is exactly the sort of thing that drives us perverts wild," wrote one.
4

Anti-Rape Buckle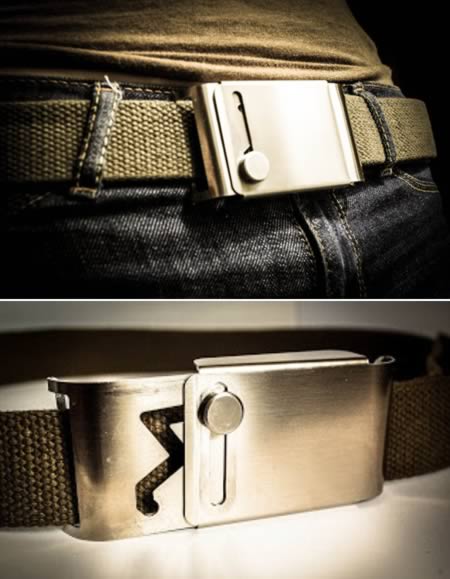 A group of Swedish teenage girls has designed a belt that requires two hands to remove and which they hope will deter would-be rapists. "It's like a reverse chastity belt," one of the creators, 19-year-old Nadja Björk, said, meaning that the wearer is in control instead of being controlled. The military-style buckle has a latch that the wearer has to move through a labyrinth into the correct position in order to unlock the belt.
The product was designed as part of a high school project in entrepreneurship, and the girls have already sold 300 of the belts in Sweden, priced at US $50. Björk and one of her partners now plan to start a business to mass produce the belts and are currently in negotiations with potential partners.
5

Society Harnessing Equipment (Anti-Rape Bra)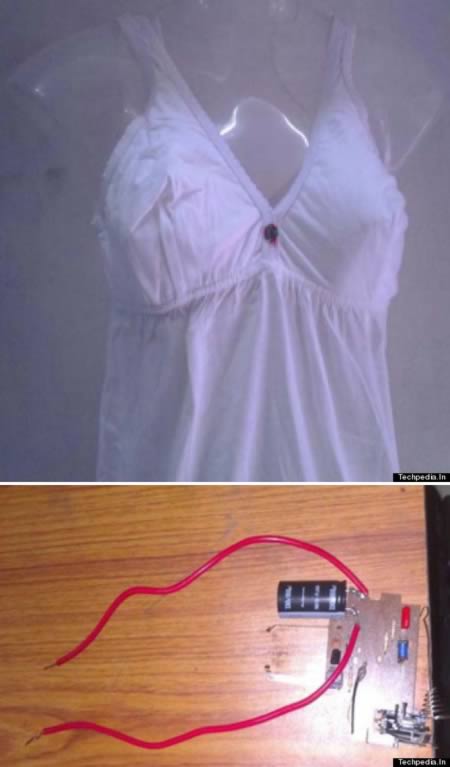 A trio of Indian students created "anti-rape underwear" that will deliver electric shocks and alert police and parents to potential assaults. Named Society Harnessing Equipment (SHE), the lingerie is equipped with a global positioning system (GPS) for mobile communication (GSM), pressure sensors, and a device that is capable of sending 3,800 kV.
Manisha Mohan, an engineering student at the SRM University of Chennai, built a prototype of the underwear along with colleagues Rimpi Tripathi and Neeladri Basu Pal.
The garment features sensors and an electric shock circuit board. The students, relying on studies that show aggressors are most likely to first reach for a woman's chest, rigged the bra with a circuit of sensors "calibrated to detect pinching and squeezing."
6

The Injector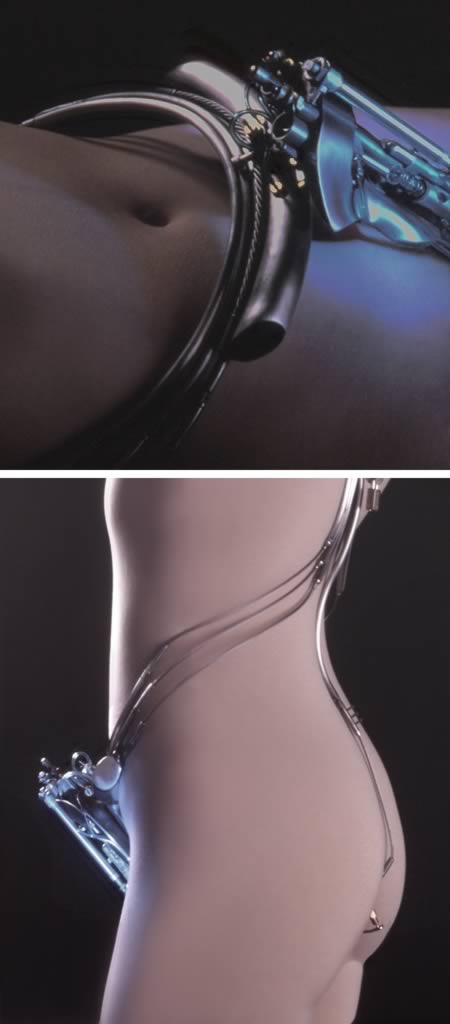 In a strange way, one might consider Ira Sherman a sort of modern day Renaissance man…with a twist. In Ira's more recent work he has been exploring what he calls "Impenetrable Devices" that are, in reality, anti-rape devices. One of these pieces, entitled "The Injector," features two pneumatic syringes which inject tattoo dye and sedatives into a rapist. This stops the sexual predator instantaneously, and permanently tattoos him for positive identification.
His inspiration for the anti-rape devices comes from interviews he had with five victims of sexual assault who were trying to regain a sense of physical safety. What they wanted, Sherman said, was body armour.
7

Angel Wing Buzzing Anti-Rape Device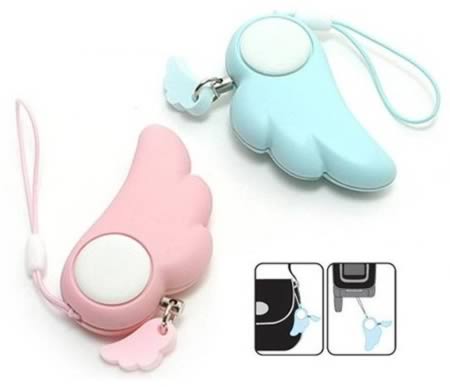 When faced with danger, pull the rod's personal alarm and a 90dB alarm sound will be issued. It's a good tool to scare thieves or notify the police.
8

Anti-Molestation Jacket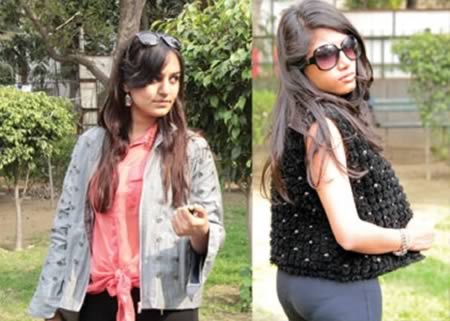 Two students at India's National Institute of Fashion Technology, Nishant Priya and Shahzad Ahmadat, designed an "anti-molestation jacket" that discharges 110 volts of electricity when it detects unwanted advances. The coat, available in both denim and acrylic, uses the concept of a stun gun and is activated by a button which will momentarily stun and knock out an aggressor. The main idea of the jacket is to catch the offender off-guard and incapacitate him.
The device was reportedly created in 2004, though it is still awaiting a patent.
9

The Snare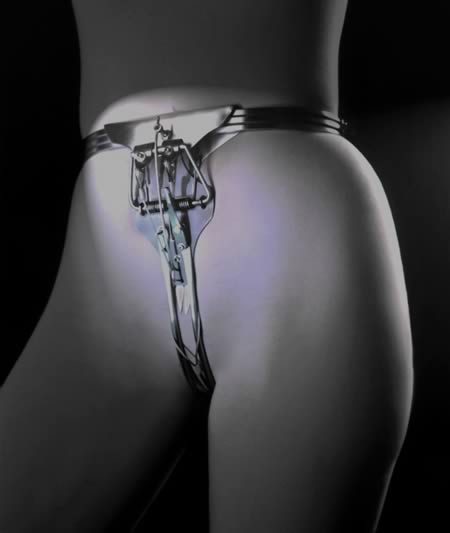 Another of Ira Sherman's creations, "The Snare" is a belt-styled device that ensnares and then viciously mangles the attacker with two sharp prongs.
10

Killer Tampon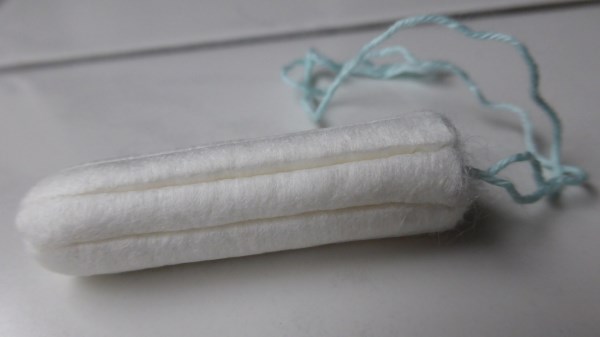 An early prototypical anti-rape female tampon was invented in late 2000 by 72-year-old Jaap Haumann, a South African man, for the purpose of preventing rape. The "killer tampon" sported a guillotine blade attached to a hollow cylinder which, if sprung, decapitates any intruding penile head. Haumann estimated that 1 million women would arm their crotches with his contraption, but he was ridiculed in the media and sales never materialized.