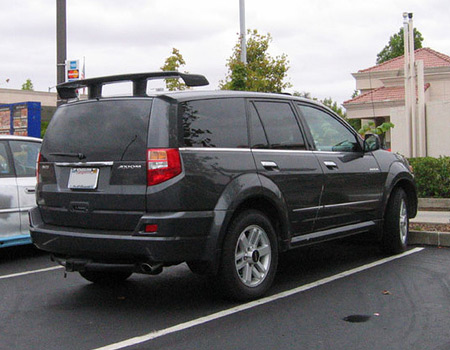 There's just one question: WHY??!!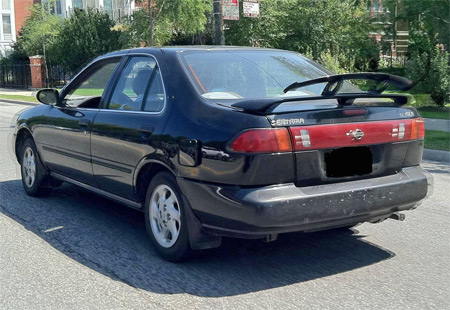 Yo Dawg... I heard you like spoilers, so we put a spoiler on your spoiler.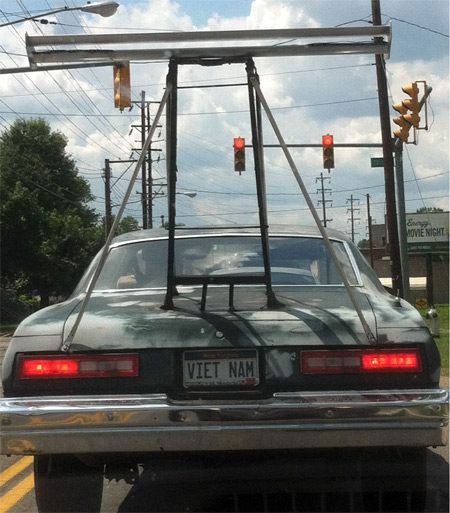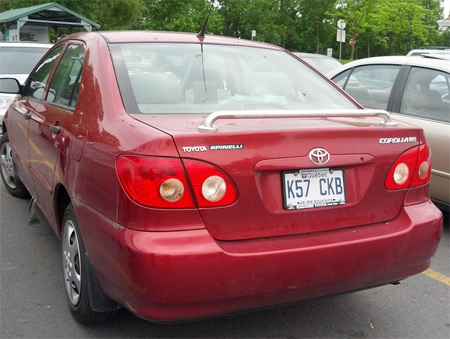 A towel rack, now that's classy.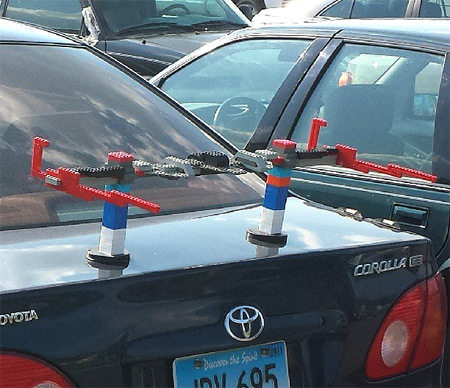 He's putting the TOY in TOYOTA.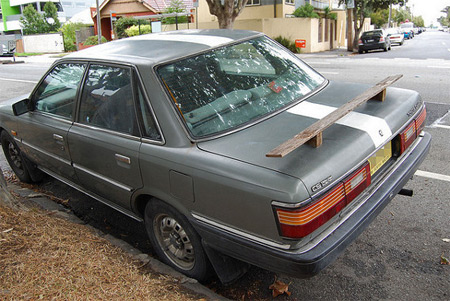 Wood spoilers are for the rest of us!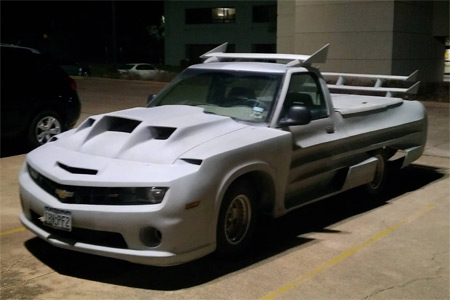 It's the Mexican Batmobile.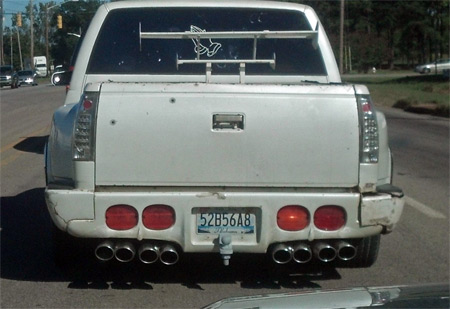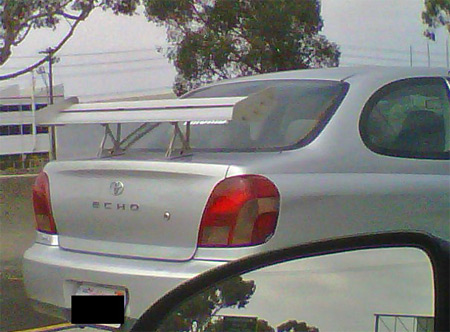 Not only did they put a spoiler on an Echo, but they put it on backwards.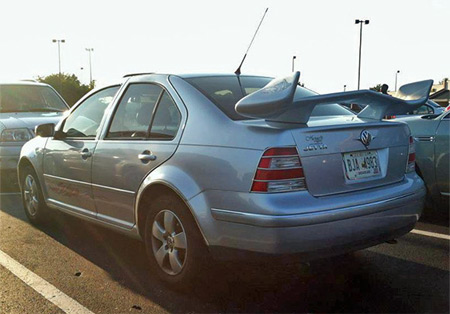 Is this too much? It's NEVER too much.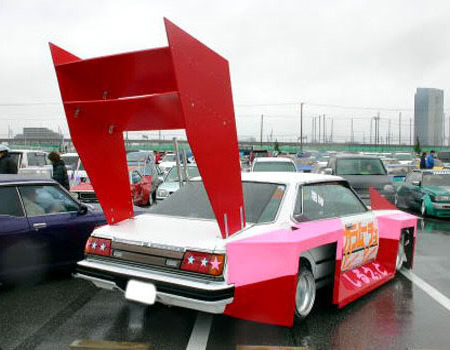 Could this be from Japan? Of course.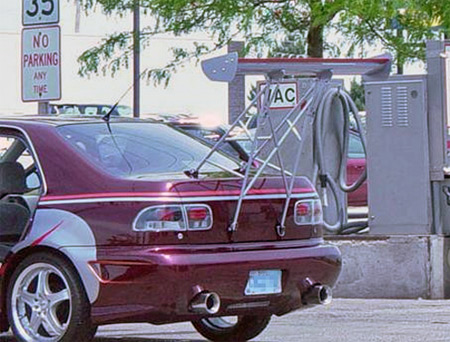 It seems like he's got a ironing table up there...