1

The message in a bottle from Canada that turned up in Croatia 28 years later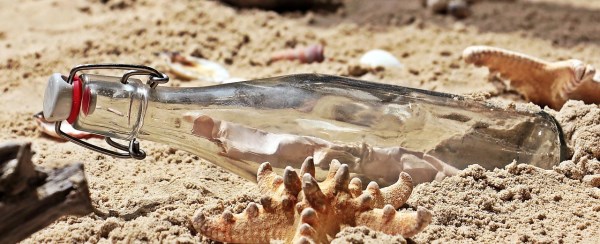 A message in a bottle washed up on the shores of Croatia 28 years after being thrown into the sea in Nova Scotia, Canada. The bottle was discovered when a group of kite surfers were cleaning the beach in Neretva, near Dubrovnik, in the far south of Croatia.
Members of the kite surfing clubs "Spilt" and "Komin" were preparing for a new season by cleaning the beach when they came across a pile of battered bottles. A young member of the club, Matea Medak-Rezic, noticed that one of the old bottles had a message inside.
The message read, "Mary, you really are a great person. I hope we can keep in correspondence. I said I would write. Your friend always, Jonathon. Nova Scotia '85."
The message and the bottle had travelled across the Atlantic Ocean, through the straights of Gibraltar, around the Mediterranean Sea, and into the Adriatic Sea before washing up on the Dalmatian coast. That's a journey of around 4,000 miles as the crow flies, but this bottle probably made a journey at least five times longer.
2

The message in a bottle that was found 97 years later, setting a world record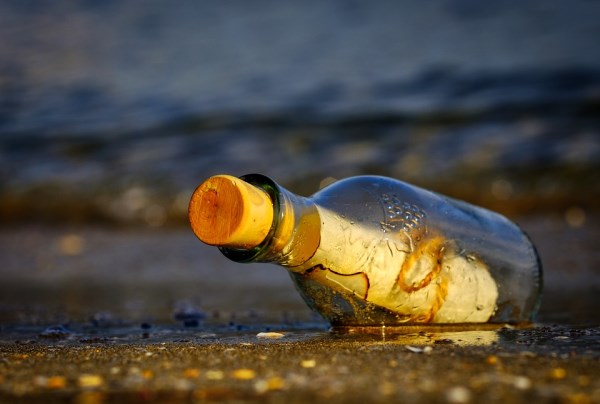 A message in a bottle that was lost at sea for nearly a century has claimed a new world record, according to Guinness officials. The 97-year-old letter, discovered just off the Shetland isles, claims the title for the longest time a bottle has been adrift at sea. It was discovered by Scottish skipper Andrew Leaper as he hauled in his fishing nets. He compared the astonishing find to "winning the lottery." Coincidentally, the 43-year-old was skippering the same boat which had set the previous record, the Shetland-based vessel Copious. Previous record holder Mark Anderson was also on board when the bottle was found.
Released in June, 1914 by Captain CH Brown of the Glasgow School of Navigation, it contained a postcard promising a reward of six pence to the finder.
3

The letter in a bottle that was answered 24 years later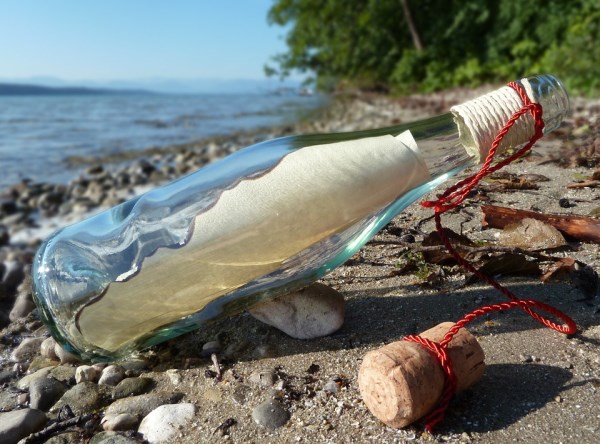 Nearly a quarter-century after a German boy tossed a message in a bottle off a ship in the Baltic Sea, he's received an answer. A 13-year-old Russian, Daniil Korotkikh, was walking with his parents on a beach when he saw something glittering in the sand. "I saw that bottle and it looked interesting," Korotkikh said. "It looked like a German beer bottle with a ceramic plug, and there was a message inside." His father, who knows German, translated the letter, which was carefully wrapped in cellophane and sealed with a medical bandage. It said, "My name is Frank, and I'm five years old. My dad and I are traveling on a ship to Denmark. If you find this letter, please write back to me, and I will write back to you." The letter, dated 1987, included an address in the town of Coesfeld.
The boy in the letter, Frank Uesbeck, is now 29. His parents still live at the letter's address. The Russian boy and the German man met each other earlier this month via an Internet video link. Korotkikh showed Uesbeck the bottle where he found the message and the framed letter.
4

The message in a bottle that returned to the owner's family after 76 years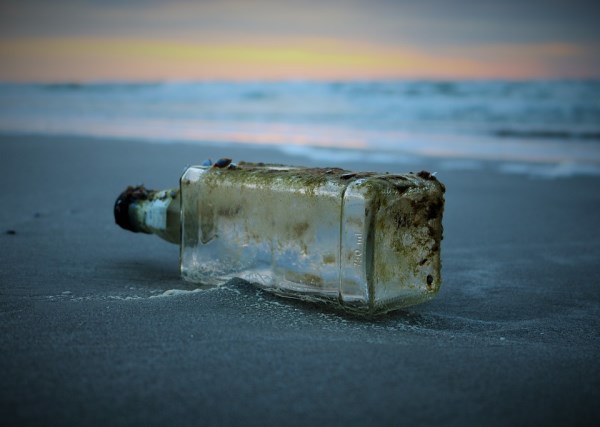 A message in a bottle that was cast out to sea 76 years ago has been found in New Zealand and returned to the family of the person who originally wrote it. The bottle was discovered by Geoff Flood in November of 2012, with a note inside which said, "At sea. Would the finder of this bottle kindly forward this note, where found, date, to under mentioned address."
The paper was signed March 17 and it is believed it was released in 1936 by Herbert Ernest Hillbrick, who put his address and name on the note. Mr. Flood found the bottle on New Zealand's Ninety Mile Beach. It is believed that Mr. Hillbrick was on a P&O cruise when he dropped the bottle into the sea.
Mr. Flood discovered that the author of the message had died in the 1940s but his grandson, Peter Hillbrick, was living in Australia. "This one was floating around in the ocean for 76 years and just all of a sudden popped up in New Zealand," Mr. Hillbrick said.
5

The captured crew that was saved from pirates after sending a message in bottle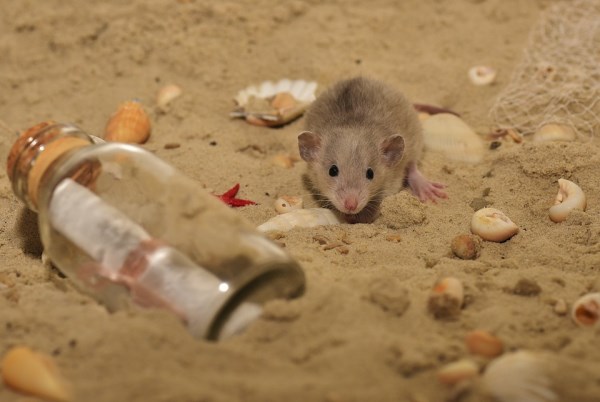 In 2011, a crew from a hijacked cargo boat was saved by British commandos after sending their rescuers a message in a bottle. The captured seamen, trapped in a sealed and armored part of their vessel as it was over-run by pirates, threw their note into the water when two NATO ships arrived to free them.
Their message, explaining that they were safe and well, was retrieved from the ocean by special forces before they stormed the ship. The crew members were all rescued unhurt, save for one with a cut hand, and the pirates were arrested.
6

The message in a bottle that got a reply 30 years later… via Facebook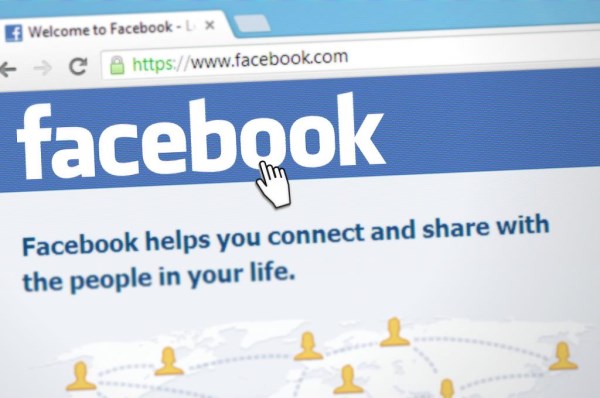 Oliver Vandevalle, who sent a message in a bottle over 30 years ago, finally received a reply after a Facebook user tracked down the Belgian on the popular social networking site.
During a family sailing holiday along the south coast of England at the age of 14, Vandevalle cast a page of his notebook adrift in a wine bottle. 33 years later the Belgian received his reply after Lorraine Yates found the bottle washed ashore at Swanage in Dorset. Rather than reply by using the enclosed address, Yates tracked Vandevalle down using the popular social networking site Facebook.
Vandevalle, 47, said, "It was so, so long ago that my first reaction when she contacted me was to say, 'It wasn't me.' Then I remembered." The letter introduced Vandevalle as "a boy of 14 years and my house is in Belgium." He continued by saying, "I do not know if you are a pupil, a woman or a man. I am on a sailing boat of 18 metres. Her name is Tamaris. While I am writing this letter we have just passed Portland Bill on the south coast of England. We left this morning."
Vandevalle's two sons have attempted to recreate their father's amazing feat, though he doubts they will succeed. "They were stupid enough not to write their address and, consequently the chances of getting a reply are almost nil," their father added.
NOTE: Lorraine Yates claimed she found the letter only a couple of weeks after it was sent but she put it away and completely forgot all about it. Out of curiosity, as an adult having found the letter amongst her paperwork, she decided to contact Oliver to offer him a copy of the letter.
7

The note that was found 40 years later by someone hiking in Sequoia National Park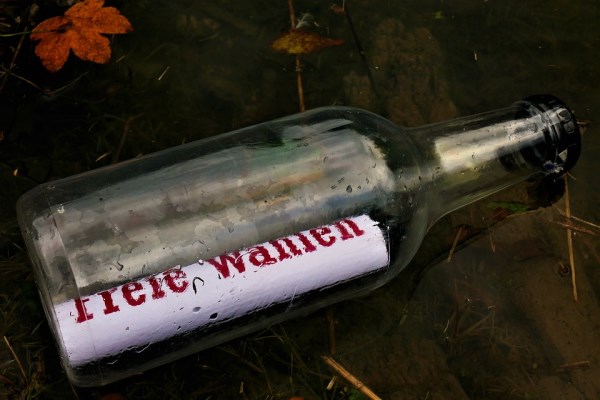 The rusty old canister had been buried for 40 years, but there was something about it that caught the eye of Larry Wright, a 69-year-old resident of Oakland, Calif.
Hiking near Milestone Mountain in Sequoia National Park with his son Aaron and grandson, Skyler, Wright came across what appeared to be a film canister buried in the soil. Inside was a perfectly preserved hand-written note, dated Aug. 17, 1972. In part, it read,
"Tim Taylor climbed to this peak, Thursday, August 17, 1972. Age 13 years. Anyone finding this note please write."
Charmed by the optimism of the note, Wright began a month-long quest to find Taylor. He started his search by visiting the home listed on the note and met current owner Koichi Uyemura, who explained that his family had been living in the home for 18 years. Uyemura estimated that his was the third family to buy the property after the Taylors left.
He also tried searching voter registration records and Google, but it wasn't until he reached out to La Cañada's local paper, the La Cañada Valley Sun, that he struck gold. The newspaper published a story about Wright's discovery, and the calls from family and friends started pouring in to Taylor, now a San Diego County Superior Court Judge. Taylor explained that he was hiking with his Boy Scout troop on the day that he buried the message. He had set out solo to climb the unnamed 12,000 foot peak because it wasn't included on his official Boy Scout map. He also revealed that his father got him into the habit of leaving messages in bottles for strangers to find.
8

Two women become pen pals after finding a message in a bottle sent 40 years ago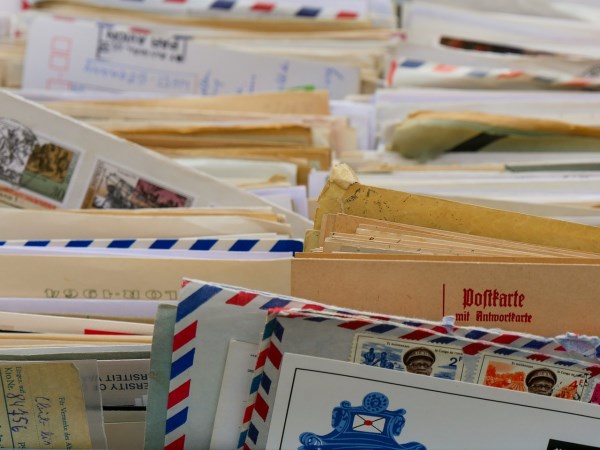 Rosalind Hearse meets her U.S. pen pal on the beach where she found her message in a bottle 40 years ago. The note washed up in Margam, South Wales after Sandra Morris tossed it into the sea from a ship. The women, both 48, have written ever since.