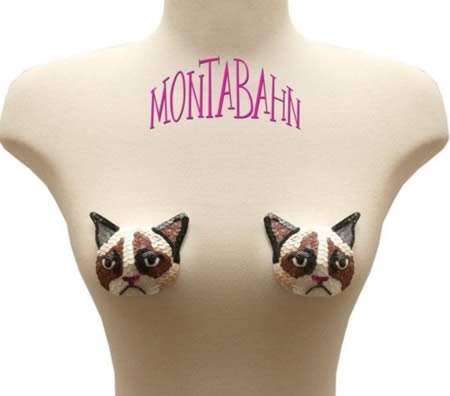 The Grumpy Cat phenomenon has officially jumped the shark thanks to these custom made GC pasties, which protect against inadvertent nip slips with that signature scowl.
At least the creator Montabahn is donating 50% of the proceeds to SPCA International, so that some good has come from this fashion travesty.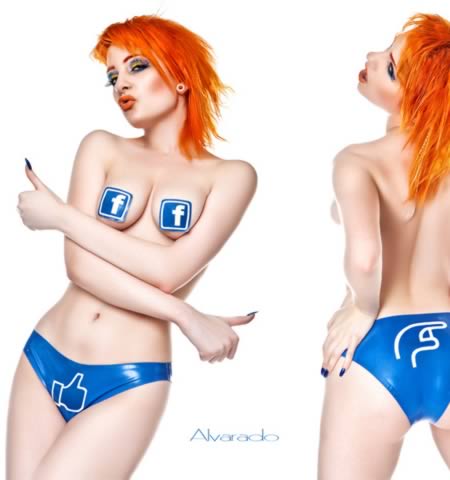 Liked! Facebook Pasties with Like and Poke Latex Pants.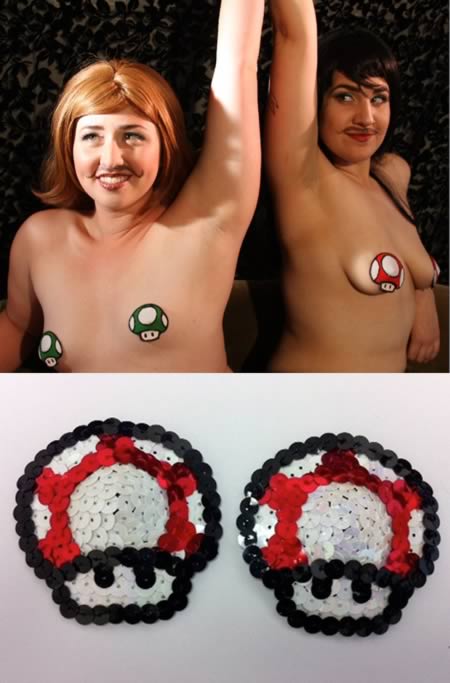 That's right, you see it. This is a pair of carefully, lovingly, meticulously hand-painted 1up mushrooms from the Mario videogames. Whether you're a fan of the game, or happen to get naked for someone who does, these are a hilarious and adorable addition to any set of breasts.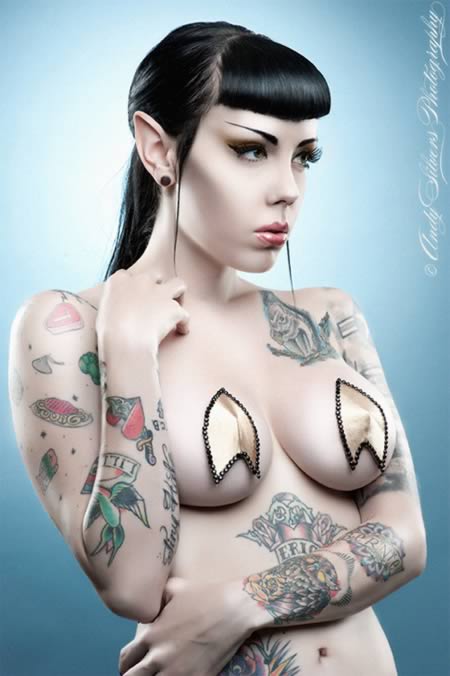 Well, beam me up. Whatever is going on here with these geeky Star Trek pasties and this hyper-attractive woman with pointy vulcan ears is working quite nicely. So, if you are a lady that looks remotely like the lady above, $30 can get you some nipple covers that will knock any man's Spocks off.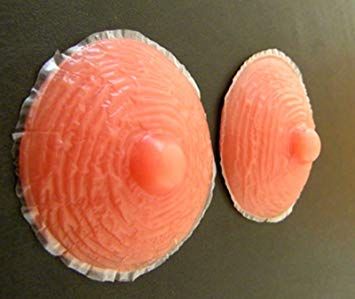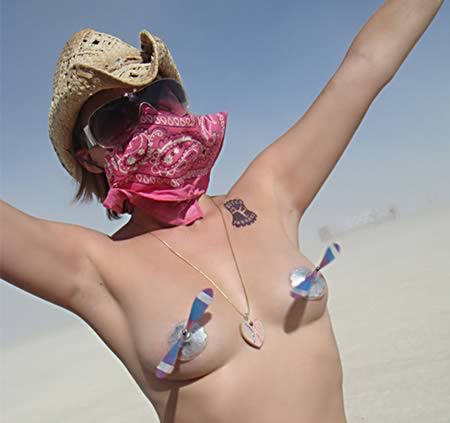 Check out Jesse James Salucci's bizarre little invention – the Titty Twirlers. The Titty Twirler is a strange invention meant to be worn over the nipple and, as the name suggests, they twirl when there is a bit of a breeze going on. They have a small propeller on them that resembles those that you might see on a mini-fan. It is almost like they were created by crossing a burlesque titty decoration with one of those really geeky propeller hats that no one over the age of 5 would wear, ever.
Inventor Salucci said that a slight breeze will make them twirl slowly, but if you wear them while biking or on a really windy day then that speed will soon pick up.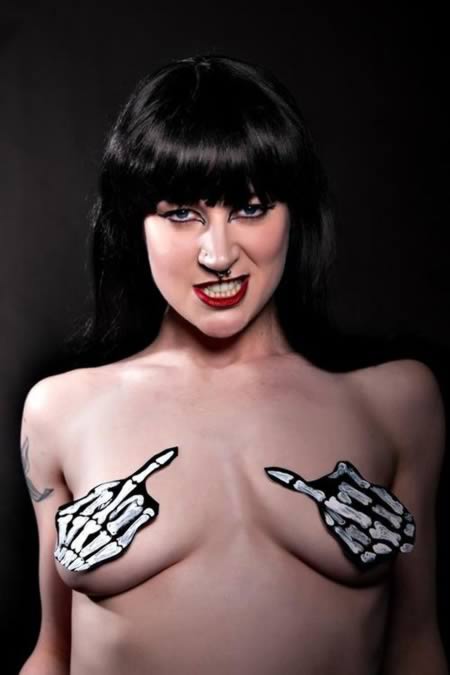 Photography: Sarah Christian
Nipple Pasties: Vintage Clothing at Vintage Girly Whirly
Makeup: Collette Von Tora.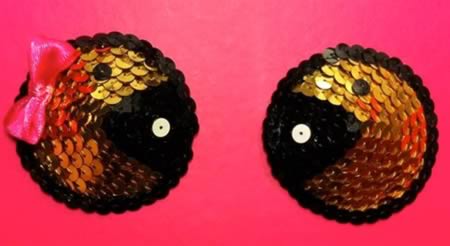 Someone has taken it upon themselves to create a line of pasties that look like the characters from Pac-Man and Ms. Pac-Man.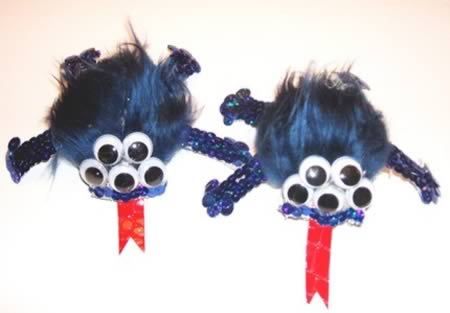 These adorable nipple pasties look like they were made for a stripper ready to go on Sesame Street.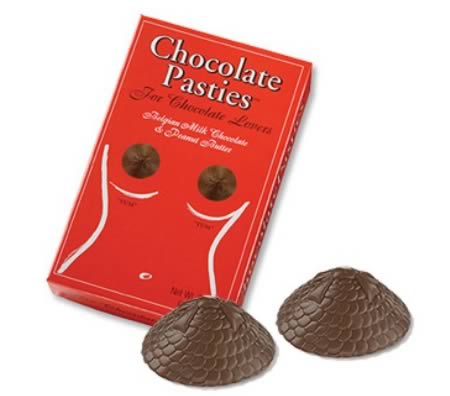 Stumped for what to get your sweetheart for Valentine's Day? Want a present which is sure to make an impression? Chocolate Pasties might be just the thing you're looking for! This version is for the chocoholic in you! The good people at Tom and Sally's Handmade Chocolates have brought candy-eating to a whole new… erm… place.