This photo series by Patrice Laroche is one fantastic way to document your nine months of pregnancy.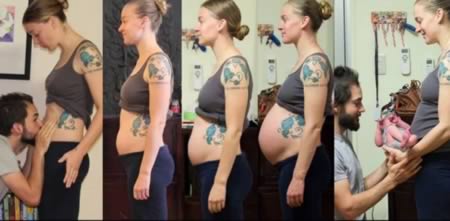 A woman and her partner spent nine months working on a video project to document her pregnancy, with heartwarming results. Their time lapse video, simply called Introducing, shows her midriff grow from a rather toned and flat belly to an over-sized protrusion towards the end of her pregnancy and, finally, to the arrival of their beautiful baby girl. The well-produced video condenses the whole nine-month experience into just 90 seconds.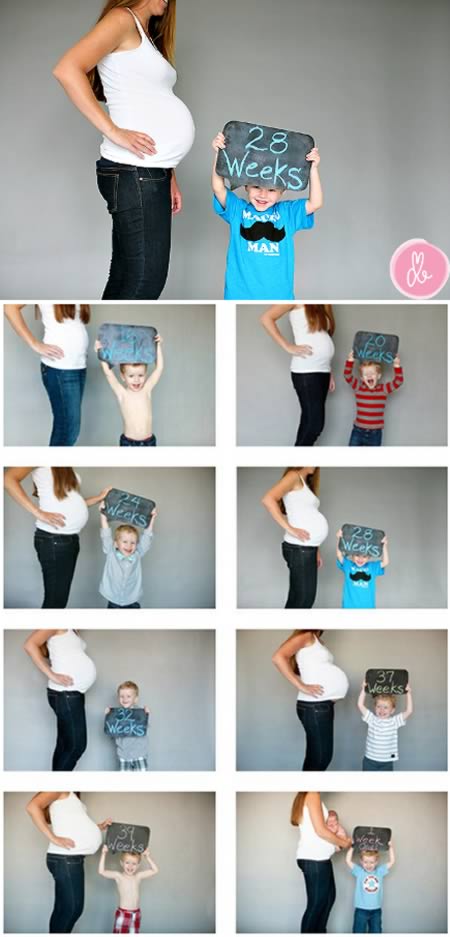 A cute way to document a second pregnancy.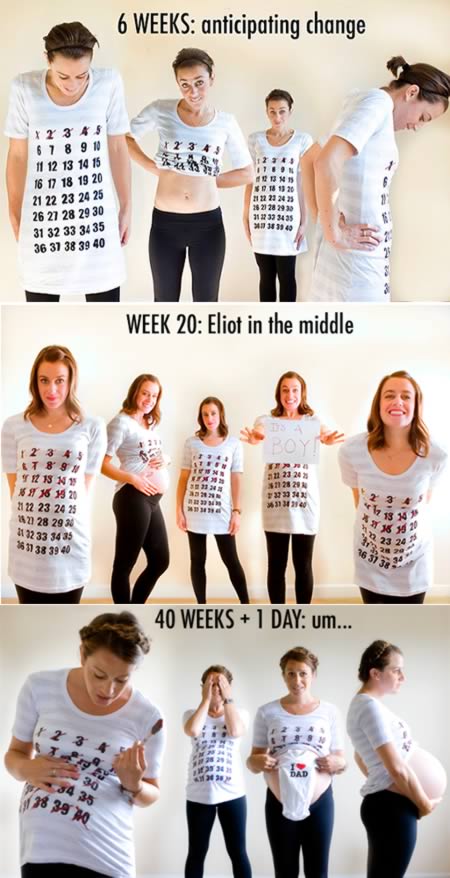 Don't you think it's a darling way to document a pregnancy? I love it! Click on the link to see the whole series.
P.S. It turns out that this little lady also makes her own maternity clothes and they are fabulous!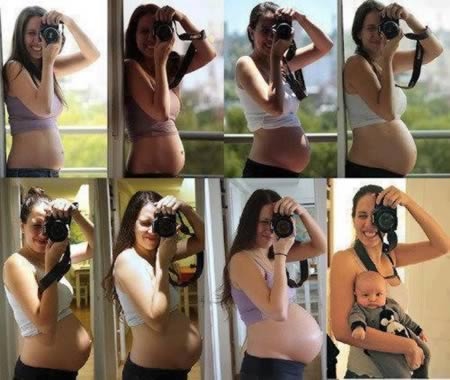 A photographer taking her own photographs.