Let's hear a round of applause for the parents who go the extra mile to make their kids happy.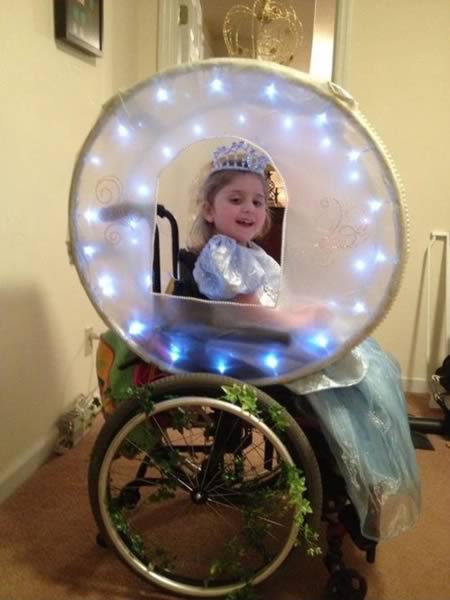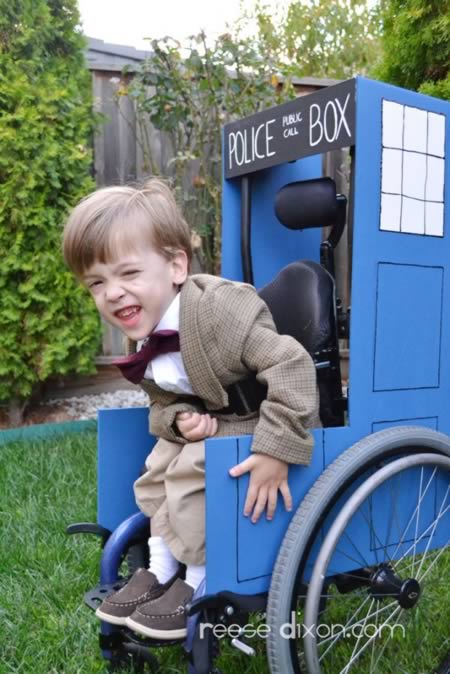 Atti, the son of Reese Dixon, moves through time and space in his own TARDIS while dressed as the Eleventh Doctor. Finding a tweed jacket proved nigh impossible, so she cut an adult one down to size and added a stylish bowtie but, sadly, no fez.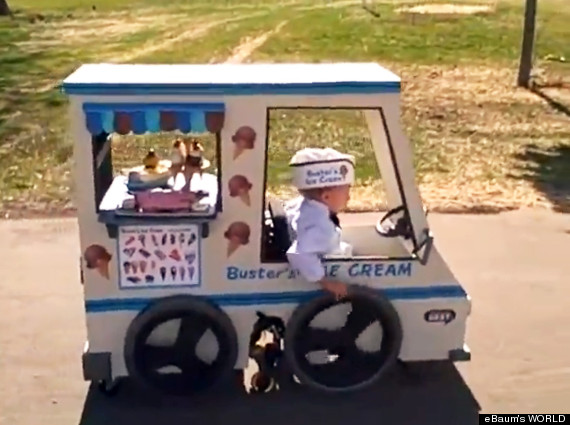 It happens every year: the dreaded scramble for Halloween costume ideas. While some parents settle on a store-bought ensemble, others go the extra mile and create their own. In 2011, the father of a little boy named Carter chose the latter.
Carter has spina bifida and uses a wheelchair, so dad created the boy's Halloween costume around the chair.
He built his son an ice cream truck complete with a back window filled with ice cream cones. On the side of the truck, he painted "Buster's Ice Cream." Carter dressed up in a crisp, white uniform.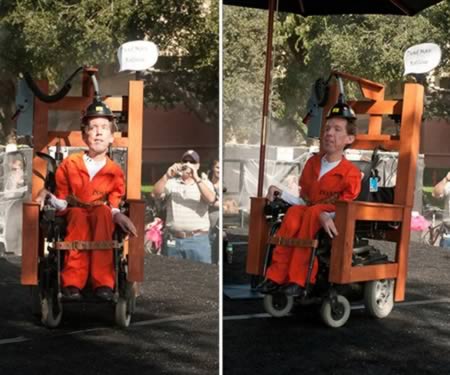 A man in a wheelchair uses his disability to create an awesome costume.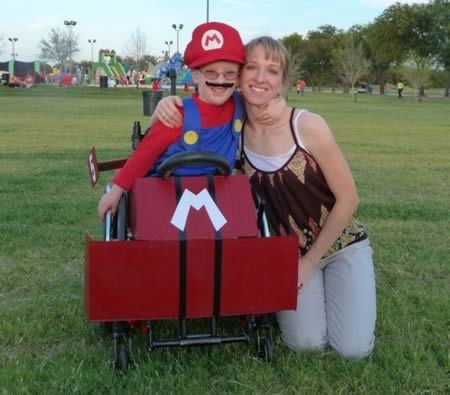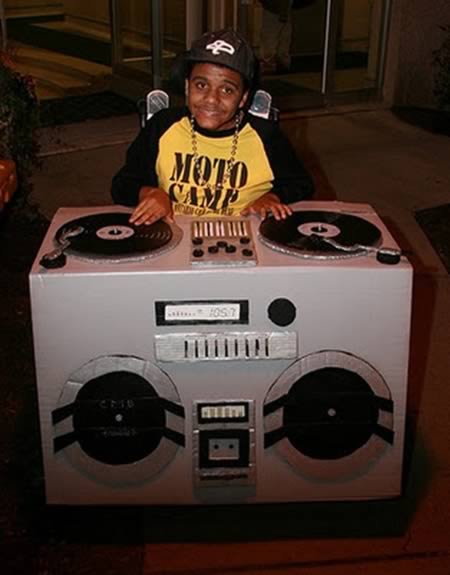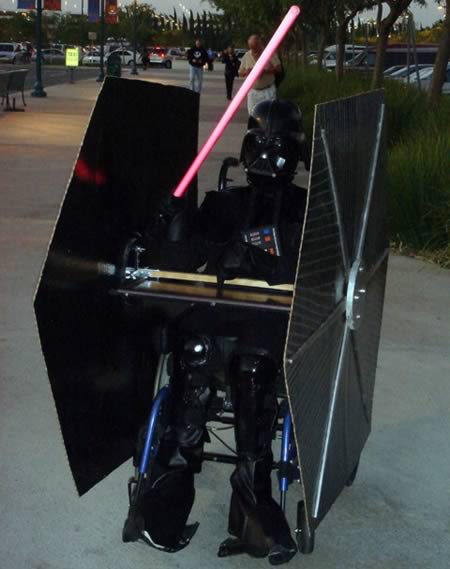 Tie Fighter Wheelchair Costume
'Cause dogs have the right to be awesome, too.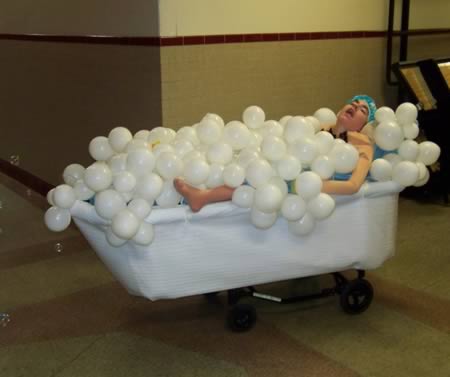 This year William Joel had machine-fabricating friends create the coolest 3-wheeler adaption to his small Quickie wheelchair.