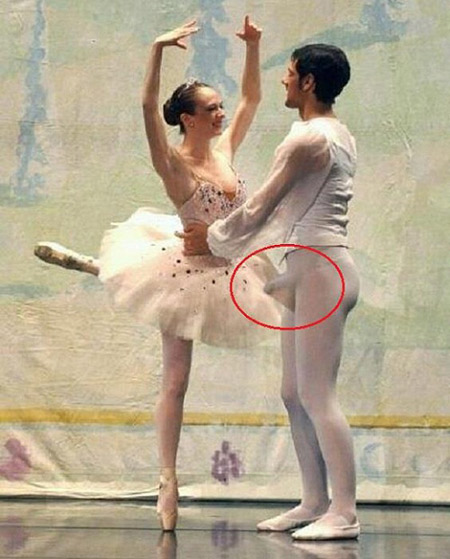 Shopped or not?
NOTE: Froma a reader, "To answer your first question: YES. It is photoshopped. Male dancers wear dance belts underneath those tights, meant to protect those regions and also prevent incidents like this. It's basically a stiffened thong. Difficult to get an actual boner in."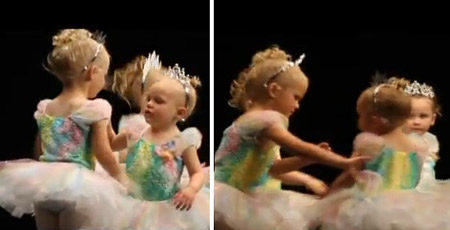 This is a riot! Two little girls at a dance recital have a serious smackdown, causing the audience to roar with laughter, then cheer and applaud as adults eventually intervene… all caught on tape! Another viral sensation is born!

A dancer with an epic ballet fail: Punching the company director.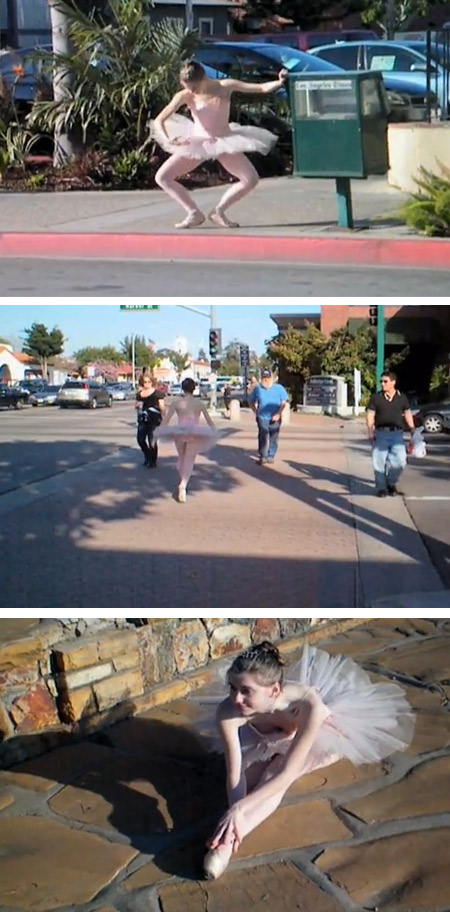 Funny Ballet video- "Urban Ballerina"
Short film / mockumentary about the Urban Ballerina.
Created, Directed, and Edited by: Christine P
Performed by: Theresa K
Assisted by Kevin R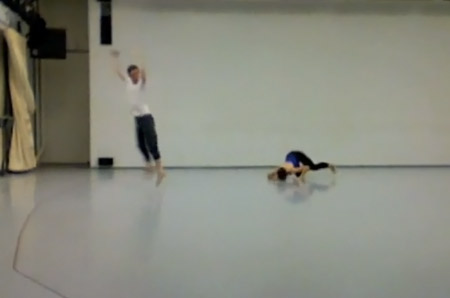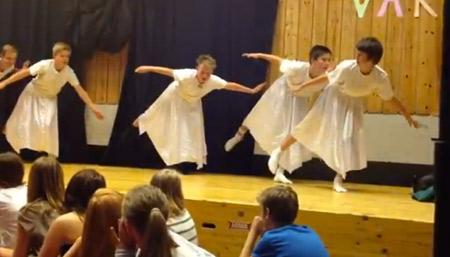 EPIC Single Ladies Dance!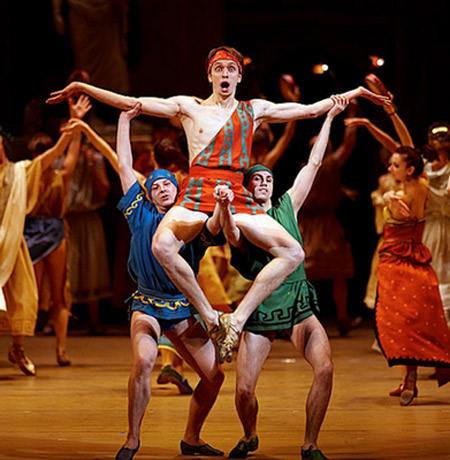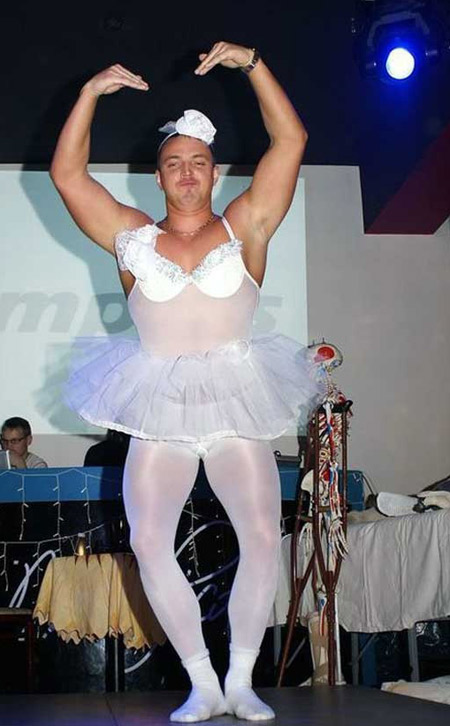 Funny picture of a guy with a frilly white tutu on. He should have known this pic would make it to the internet. FAIL!

The funny tragedy of first position!