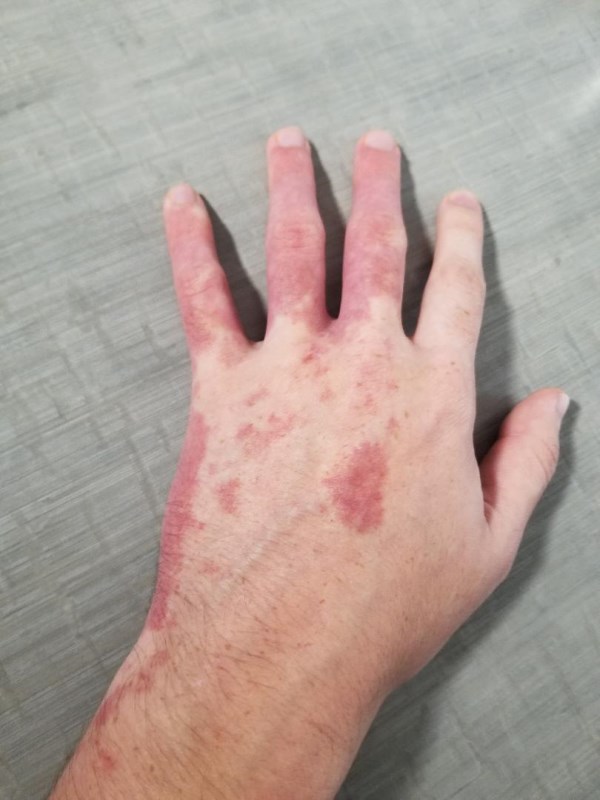 At first glance, this man looks like he is part-man, part-wolf, but look closely and you will see that it is actually a giant birthmark and body hair. Zhang Hongming from Chongqing, south-eastern China, is nicknamed "Chimpanzee." He appealed to doctors for help in getting rid of the thick black hair that covers part of his body.
The man has a rare birthmark that also covers a large part of his body. Such birthmarks are seen on no more than 3 percent of the world's population.
For two-year-old Connie Lloyd, there was nothing amusing about having a bright red "clown's nose." Born with a benign tumor that grew to cover her nose, she suffered cruel taunts and name-calling and was told that the rare condition could not be cured. However, the shy little girl has a reason to smile at last after surgeons defied the odds and left her with a "nose like mum's."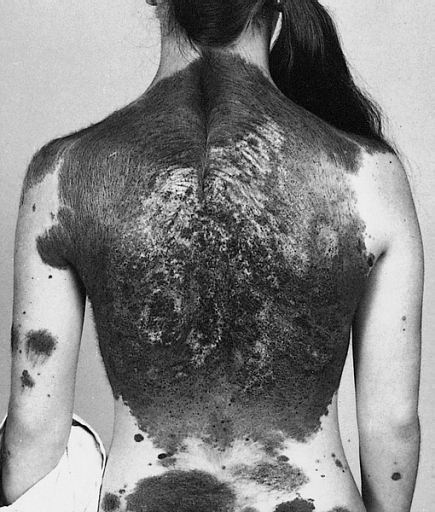 A young lad branded "turtle boy" because of a huge shell-like growth on his body is finally free of the birthmark thanks to a British surgeon. Little Didier Montalvo suffered from Congenital Melanocytic Nevus, which meant a mole grew so large that it almost covered his entire back.
The six-year-old from Colombia was teased and banned from going to school because of the growth.
Locals in his village feared that he had been cursed by evil forces because he was conceived during an eclipse. Also, his mum, Luz, could not afford to pay for surgery to help rid her son of the birthmark blighting his life. However, when plastic surgeon Neil Bulstrode, from Great Ormond Street Hospital in London, heard about the boy's plight, he and his team flew to Bogotá to operate on him.
They eventually managed to remove the mole with a series of skin grafts.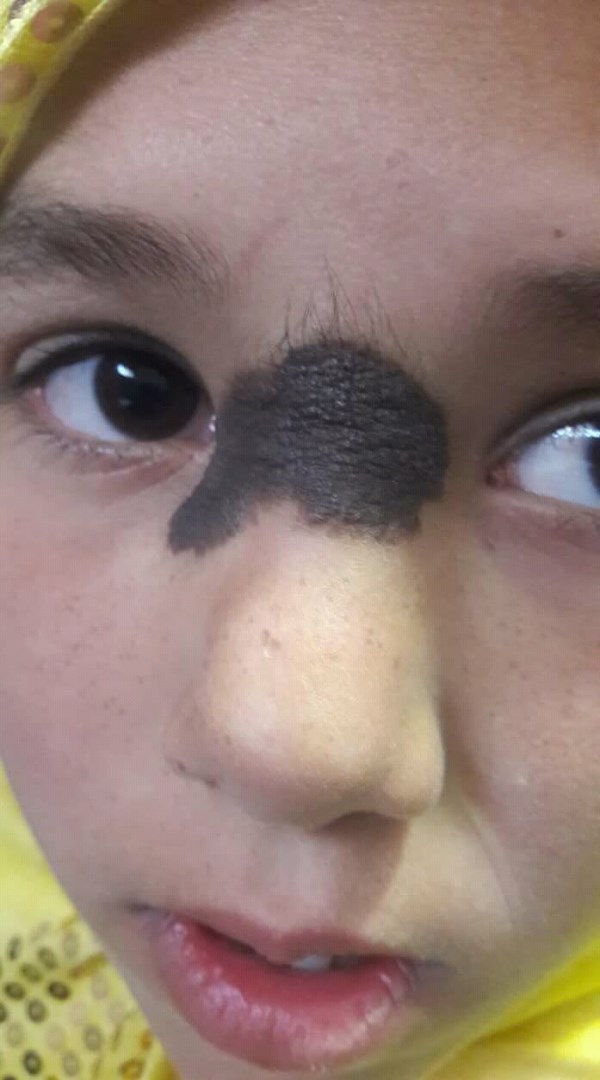 Doctors have treated a young boy with a large birthmark on his face… by implanting horns in his forehead. George Ashman, 5, was born with a bright red blemish on his forehead and his mother Karen, 33, feared he would endure a lifetime of bullying. So, when he was four he underwent a surgical procedure to stretch the 'normal' skin on his forehead so the birthmark could be removed and covered with the new unblemished tissue.
Doctors inserted two tissue expanders under the skin, which gradually inflated so they looked like two perfect devil's horns. After four months the implants were removed and the blemish was cut out, allowing the new skin to be stitched together, leaving just a small Harry Potter-style scar on George's forehead.
During the four months when he had the horns, George was subjected to cruel taunts from passers-by.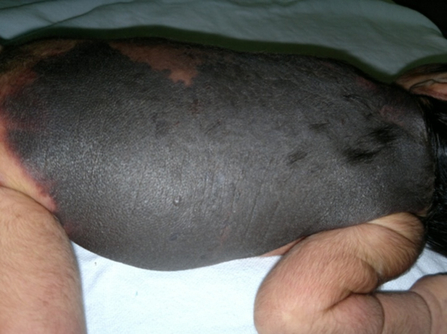 A six-year-old girl has baffled medics after her skin apparently turned her into "cow hide" girl. Until just a few months ago, Li Xiaoyuan had just a small birthmark on her back.
However, the hairy hide has apparently grown until it now spreads over her entire back and is starting to grow on her arms and face.
Surgeon Dr. Lou Zhongquan of Zhaoqing City Dermatological Hospital believes that the youngster may be suffering from a rare hereditary disease that has sent normal moles out of control.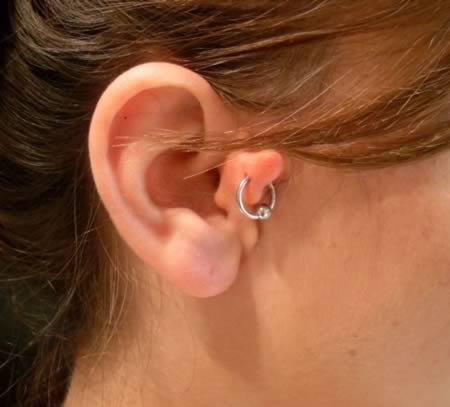 A 16g tragus on a birthmark. Piercing by Cale Belford (Rurekk) @ Anchors Away Tattoo.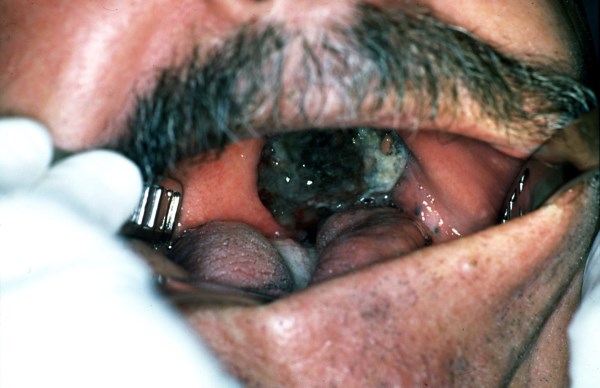 An eight-year-old Chinese boy who has a large birthmark covering one side of his face is going to receive free surgery to remove it. An Qi was born with the large birthmark, which covers the right side of his face. As he has grown older the mark has grown further and has also grown thick black hair. Min Yi Plastic Surgery Hospital in Changchun has now agreed to waive its treatment fee. Zheng Xiaoqin, president of the hospital, said it's rare to have such a large hairy mole on the face and An's treatment will be in four stages.
In 2010, a "Holy Cow" Moses was born at a dairy farm in Sterling, Connecticut. Moses was born with a unique "birthmark" that looks like a white cross on its forehead.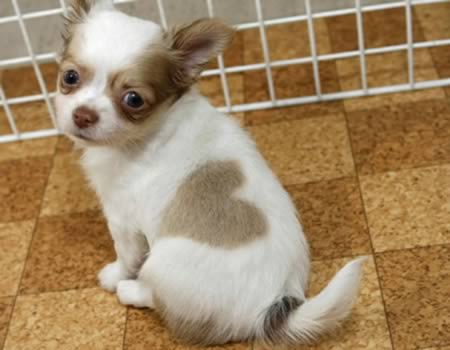 This puppy was born in Japan with a large, clear, love-heart-shaped pattern in his coat. The Chihuahua was born in May 2008 as one of a litter belonging to a breeder. Shop owner Emiko Sakurada said it was the first time a puppy with the marks had been born out of a thousand she had bred. She had no plans to sell the puppy, which has been named "Heart-kun." The long-coated male Chihuahua puppy was born in Odate, Northern Japan.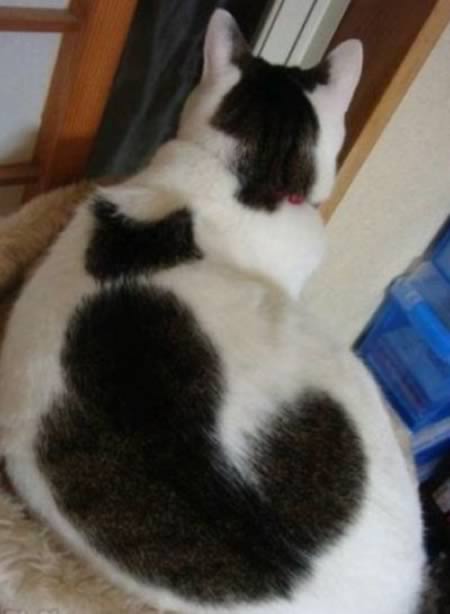 An unusual cat on a cat's back.