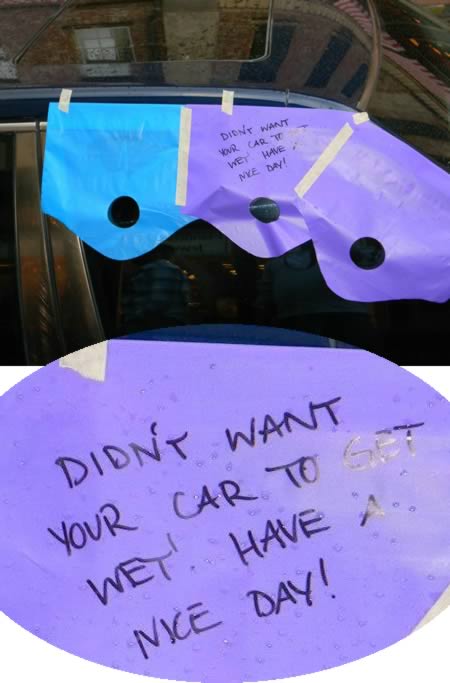 Redditor Nquattro found this pleasant surprise on his car after leaving the passenger side window open overnight.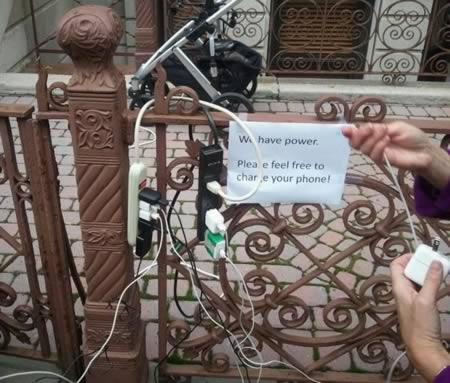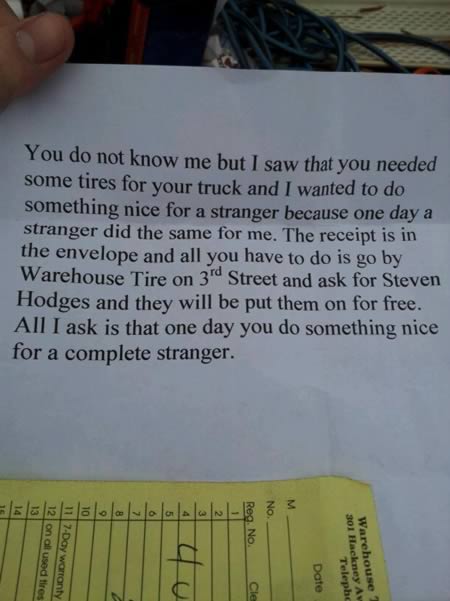 Posted by Reddit user "womp0982" to the r/pics subreddit yesterday, an image shows a typed note that was left on a truck. The message reads:
You do not know me but I saw that you needed some tires for your truck and I wanted to do something nice for a stranger because one day a stranger did something nice for me. The receipt is in the envelope and all you have to do is go by Warehouse Tire on 3rd Street and ask for Steven Hodges and they will be put on for free. All I ask is that one day you do something nice for a complete stranger.
The picture, which was viewed more than 760,000 times on image sharing site Imgur, also shows a bit of the receipt.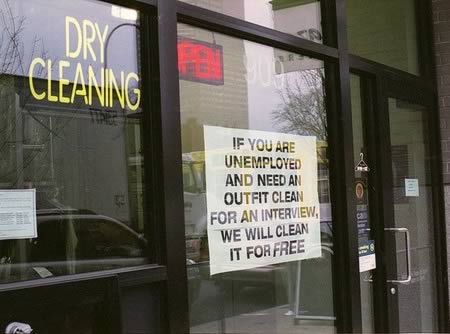 Plaza Cleaners out of Portland, OR is offering free dry cleaning to those that are unemployed and need to look their best for a job interview. In addition, if you get the job Karma goes to work and you pay it back to them by using them in the future. It's all good.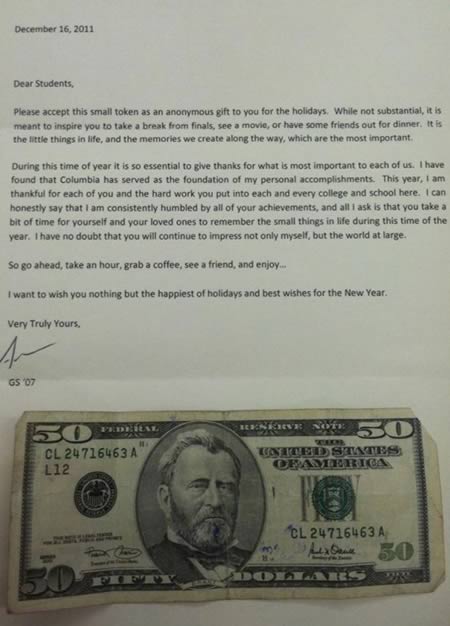 Some guy in a hat and sunglasses walked in and just started dropping these envelopes in front of people.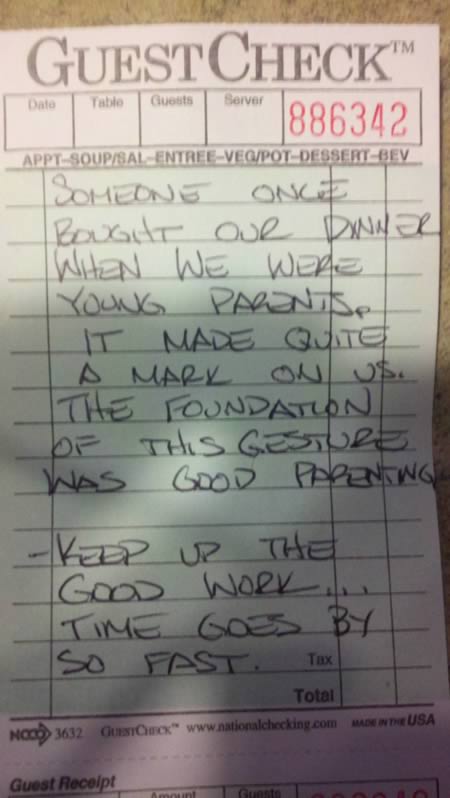 A man, his wife and their 1 year old baby went to have dinner and this is what it said on their check.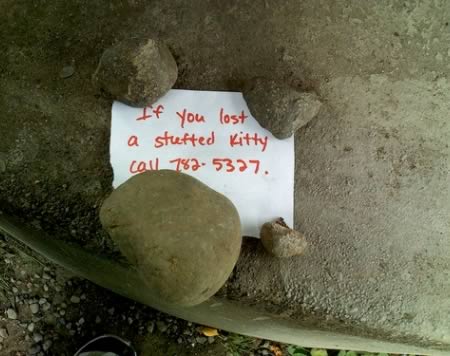 Spotted under the Aurora Bridge in Fremont, Seattle, WA.