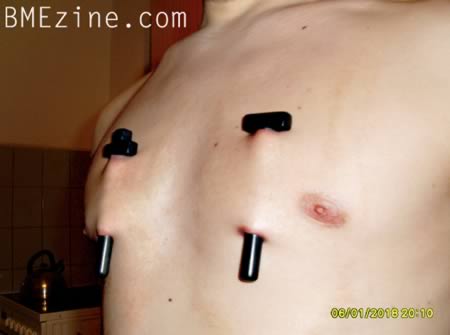 These were done by Roland at Visavajara in Freiburg, Germany, with custom-made black teflon jewelry by Oli. A bonus shot after the jump.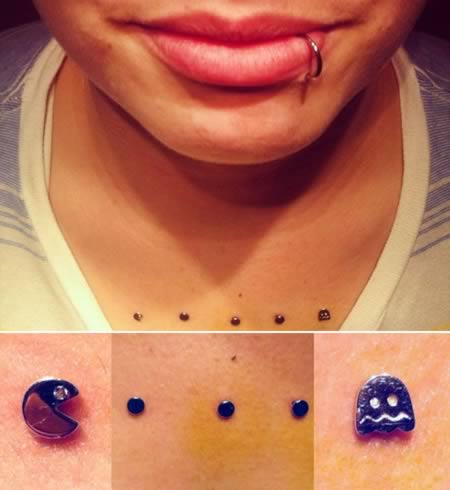 Extremely geeky chest piercing of Pac-Man and ghost, done by Body Piercing by Tracy in Oceanside, California.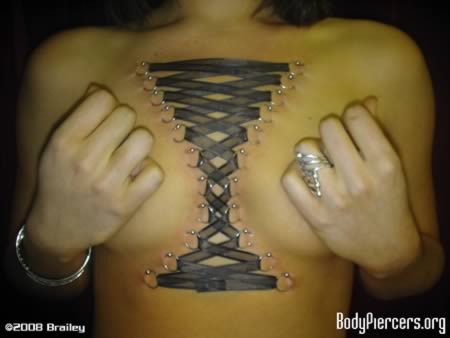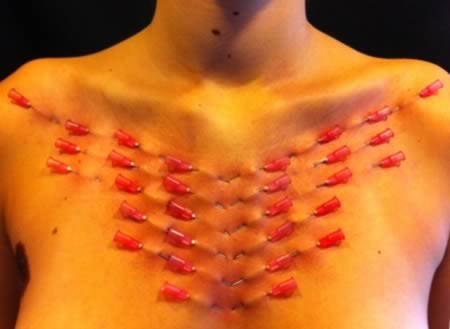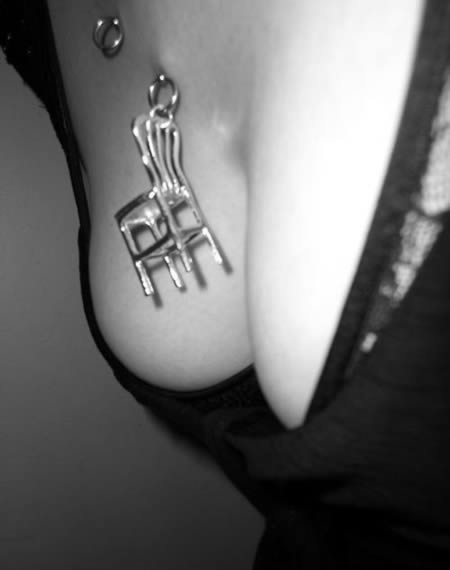 Elise from Sydney, Australia likes to hang a little chair off one of her 14g chest dermals, just for fun.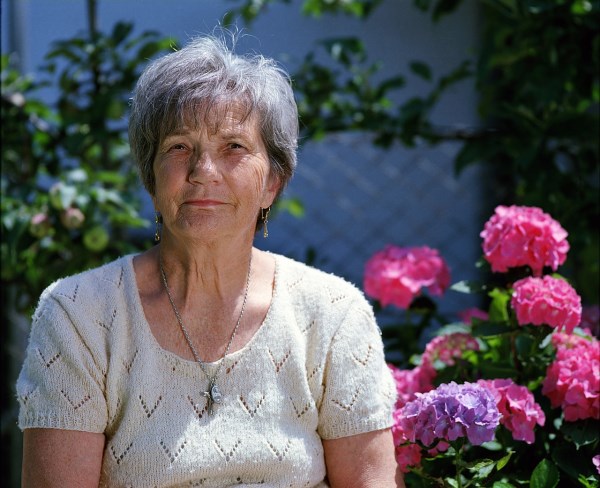 81-year-old Joy Tomkins has what is probably the most badass tattoo a person can get.
After her husband suffered a slow and painful death, she made the decision to let doctors know that she doesn't want to suffer the same fate when her time comes. Although she doesn't suffer from any terminal illness, the grandmother-of-six visited a tattoo parlour earlier this year and spent £5 on the two tattoos, which can be seen below.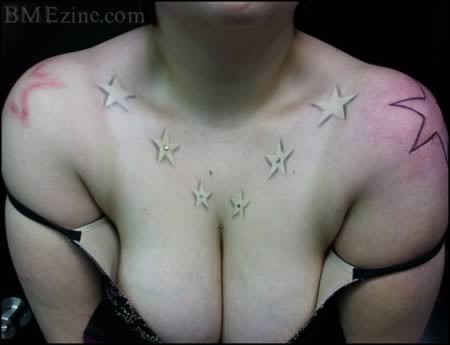 A Chest that Sparkles. Microdermals by James Raimar, Holeybody, Saginaw, Michigan.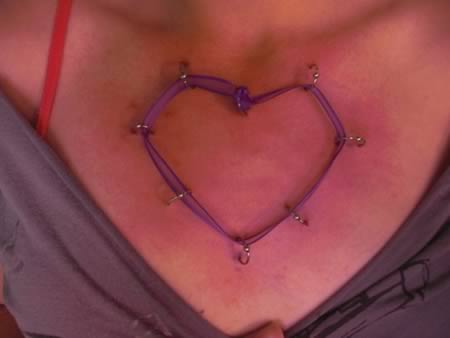 8 point play piercing on chest.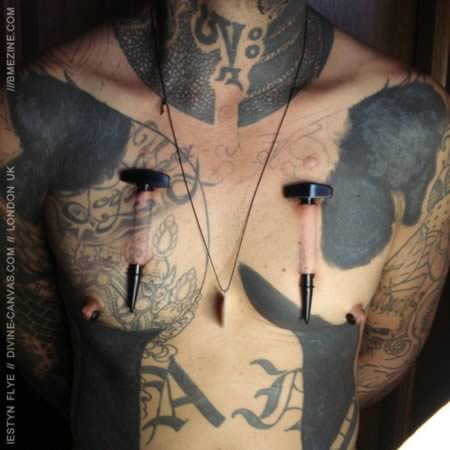 Amazing set of very British deep chest piercings by Iestyn Flye. You may be wondering to yourself how such a thing could heal, because if you shrunk the whole thing down to 14ga this would be about the least advisable way to do a surface piercing. However, once you start talking about this bulk of tissue, the body responds quite differently and, rather than trying to spit the material out like a sliver, accepts it as "too large to fight" and sullenly heals around it — albeit in a process that can take a year or more to fully mend (with a certain amount of kicking and screaming by the tissue!).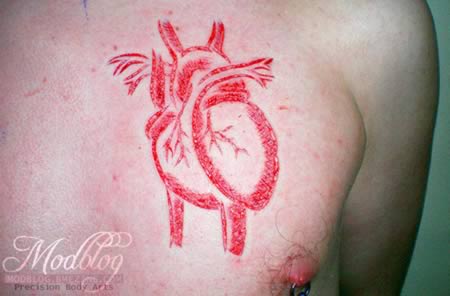 When Ryan from Precision Body Arts was in London he did this heart branding on a client's chest — this is a the first time he's tried the "crosshatch" method of accenting a cutting, first popularized by Dave Gillstrap.