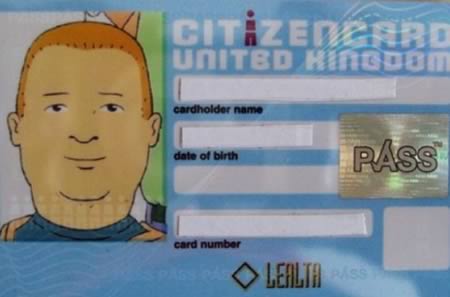 Forget buying propane and propane accessories! Undercover sting operations in Nottinghamshire, England reveal that an identity card featuring the handsome cartoon face of Bobby Hill from the TV show "King of the Hill" is enough to let underaged teens buy beer. What's more surprising is that the results of the operation showed that more than half of the 22 shops tested by the County Council Trading Standards either served the teenager alcohol without asking for identification or accepted the fake ID, even though it identified that he was underage.
A total of seven stores failed to ask for identification, and six checked his false ID card but still sold him the alcohol.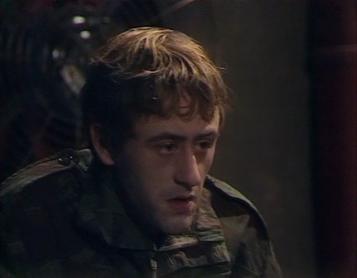 A bungling underaged drinker was barred from entering a pub after producing a fake ID card belonging to Rodney Trotter of Peckham. Door staff became suspicious when the plonker showed them a driving license bearing the name of the "Only Fools And Horses" character and his address, 23 Nelson Mandela House. It also featured a photograph of Rodney actor Nicholas Lyndhurst and his date of birth, 26 February 1960. The drunken youngster turned up at the pub in Newquay and claimed to be 24 when the age on the Rodney ID would have made him 52.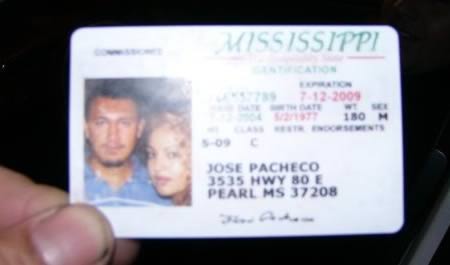 No matter how much you love your girlfriend, use a photo of yourself only.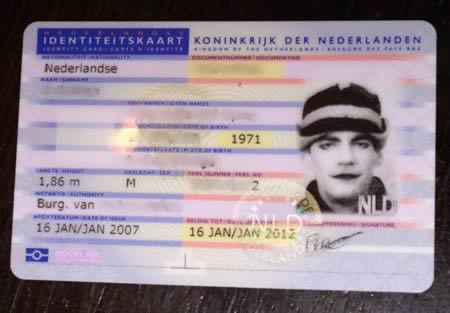 The Joker's ID.
NOTE: some readers informed us that this id isn't a fake one. It was actually a legit ID. "A Dutchman has been issued with an ID card featuring a picture of himself dressed as Batman's enemy The Joker. The man, from Hellevoetsluis, persuaded officials that he had to wear the costume because of his religious beliefs.
He wanted to challenge new rules introduced in Holland, restricting the way people are allowed to pose for passport and ID card photos. The Dutch Ministry of Interior Affairs insists people must keep their mouths closed and must look serious when posing for photos. A head dress, for religious reasons is permitted, but the whole face must be shown clearly."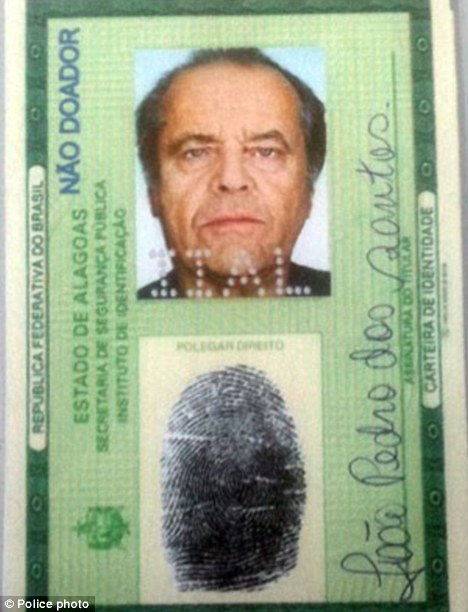 Ricardo Sergio Freire de Barros, a 41-year-old man from Brazil, was arrested after he presented a fake ID bearing a photo of Jack Nicholson, the Oscar-winning actor, while trying to open a bank account in the Brazilian city of Recife.
The Nicholson photo that Barros selected couldn't have been more obvious. It's a famous portrait taken by renowned celeb photographer Martin Schoeller which has been published in several magazines and exhibited in museums worldwide.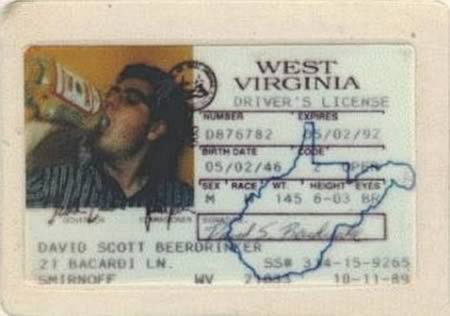 This has to be the worst fake ID photo ever.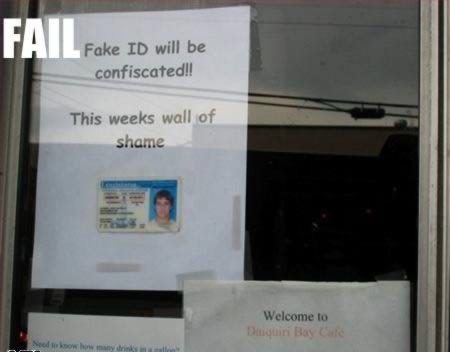 Be careful not to get into the hall of shame.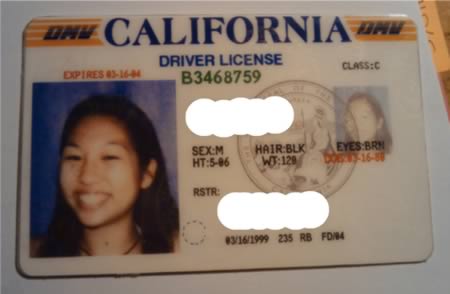 She just got herself a fake ID and a sex change all at once.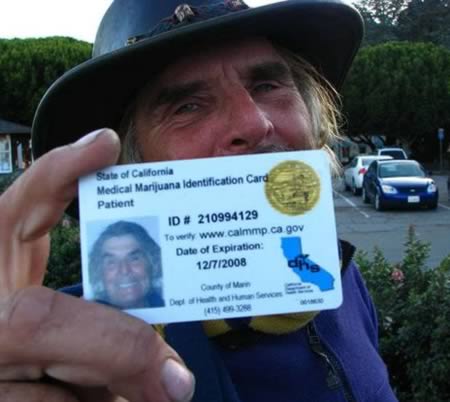 He seems to be a little too happy about being a medical marijuana patient.