Extreme Weight Loss: from having sex seven times a day, to injecting your own urine; how far would you go to shed some pounds?
1

Getting Urine Injections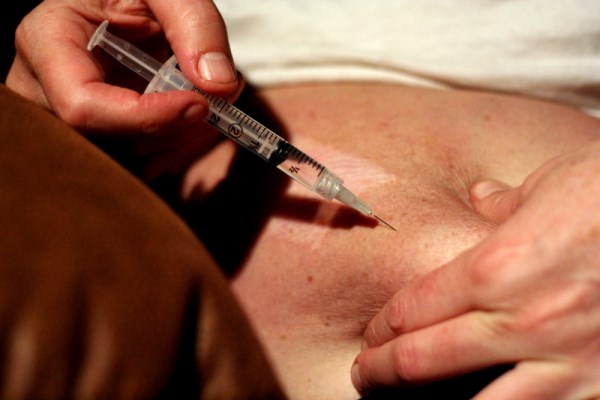 Just when you thought there were no more diets to try, here comes one of the strangest. The regimen involves a daily injection of urine. Sheryl Paloni lost 43 pounds and more than 30 inches in 5 months. That's when she heard about a very unorthodox, extreme weight loss program. The urine comes from pregnant women. Sheryl injected herself with it daily.
One weight loss counselor who offers the program said it's not the urine, but the hormone in it that takes off the pounds. "It's human chorionic gonadotropin," said Iris McCarthy of Success Weight Loss Systems. She said hCG tricks your brain into thinking your body is pregnant. McCarthy said science has shown her hCG helps the body metabolize faster. "This will help you have patience to learn how to change your ways and change your relationship with food," said McCarthy.
2

Having Sex up to 7 times a Day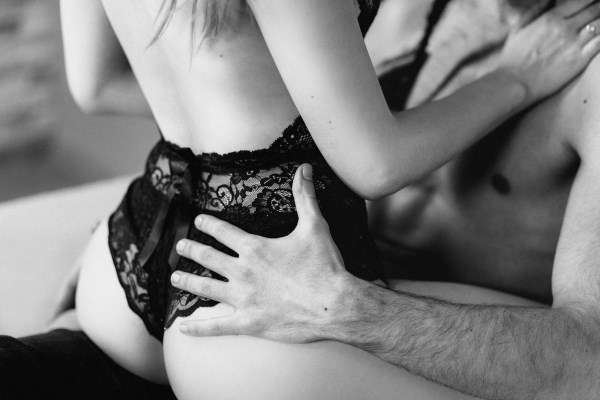 The world's heaviest living woman is burning 500 calories by having sex with her ex-husband.
Pauline Potter, 47, became the Guinness World Record holder for heaviest woman last year when she weighed in at 700 pounds, but she's managed to lose nearly 100 pounds in the last year by rekindling her romance with her ex-husband Alex. Married for three years, they split in 2008 but reunited when he heard about her Guinness title. It didn't take long for them to land in bed together - repeatedly.
Potter describes how her reignited sex life with ex-husband Alex has helped her lose 98 pounds. "I can't move much in bed, but I burn 500 calories a session –- it's great exercise just jiggling around," Potter told "Closer." Potter, who had been consuming 10,000 calories a day, hopes to reach her goal weight of 532 pounds with the help of Alex. The two have sex up to seven times each day. Alex, who weighs just 140 pounds, does most of the work in the bedroom.
3

Instaling a Nasogastric Dripping Tube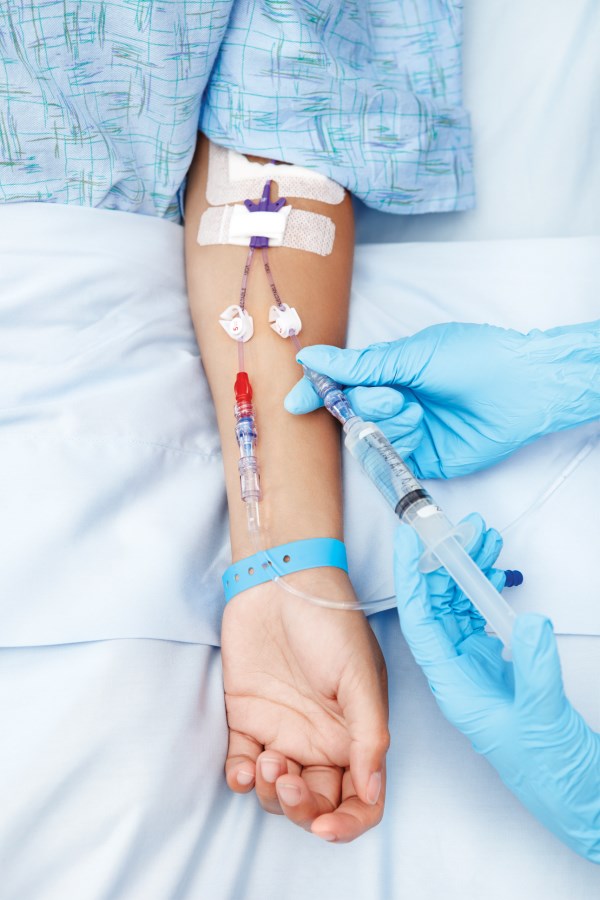 It's truly disturbing when doctors come up with seemingly fad diets that could prove dangerous, but that appears to be happening all the time and most of them are also pretty successful. The latest to join the trend is an American doctor who is providing a drastic and quick weight-loss method, the K-E Diet. It involves putting food into your body through the nose, using a dripping tube.
The K-E diet stands for Ketogenic Enteral Nutrition diet and is the work of Dr. Oliver di Pietro, from Florida. He promises to help anyone shed 20 lbs. in as little as 10 days. As part of the diet, dieters have to get a small nasogastric tube inserted into their nose going all the way to the stomach, through which a liquid solution drips constantly. The solution supposedly contains a mix of protein, fat and water and makes up 800 calories. A few hours of this and a process called ketosis is said to be triggered, which burns body fat due to the lack of carbohydrates. The fat is burned but the muscle and water in the body remain untouched. Dieters who want to achieve the best results aren't supposed to eat anything for a period of 10 days and also have to carry around the bag of nutritious fluid everywhere they go.
4

With Paintball Shots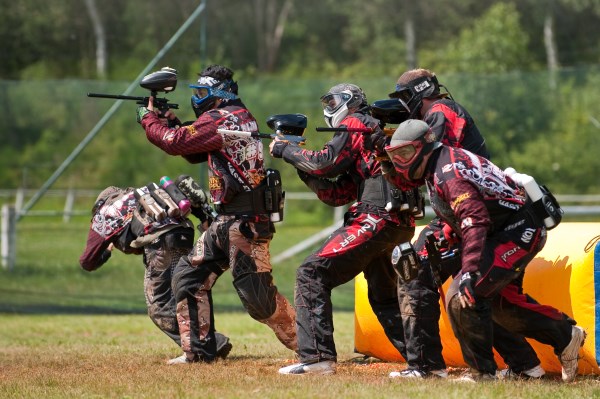 Forget fad diets and gastric bands, the latest innovation in the war on obesity is fat busting paintball sessions. A UK paintball company has announced what is believed to be the world's first ever paintball fitness classes. During the sessions, people wanting to get fit will be invited to dodge paintballs while running an assault course, while the paintball centre's staff attempts to shoot them.
Organisers UK Paintball is targeting obese people with the sessions, which they believe will massively help with weight loss. The sessions will run as part of a ten week course, costing £199 per person, and it's believed that each participant can expect to burn between 800-1000 calories a time. Three or four shooters will be employed during the sessions to ensure that safe areas are kept to a minimum and that participants have to continue to run throughout.
Objects such as oil drums, felled trees, tyre walls and makeshift huts will all be removed to offer as little protection as possible to participants – encouraging them to keep moving and stay clear of the marksmen.
5

Having an Imaginary Gastric Band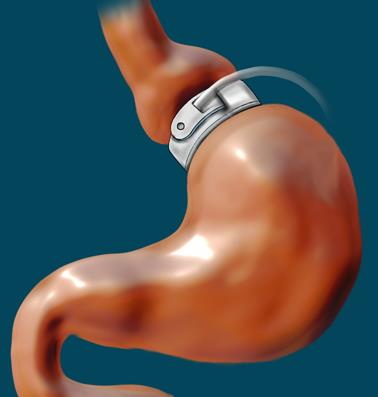 A gastric band (the LAP-Band) is a restrictive band placed around the patient's stomach that gives the sensation of a full stomach after eating smaller portions of food, thus letting the patient eat less and lose weight without going hungry. But fitting the band requires surgery, with potential side effects – so here's a novel idea; making obese patients believe that they have an "imaginary" gastric band through hypnosis!
A therapist convinced Marion Corns, 35, she had had surgery to fit the band by talking her through the procedure while in a trance. Hospital smells were even pumped into the room to boost the effect. Housewife Marion, who has slimmed from 15st 6lb to 11st 7lb, said: "Bizarrely I can even 'remember' being wheeled into theatre, the clink of the surgeon's knife and smell of the anaesthetic."
She spent £780 on five sessions with a therapist at the Elite Clinic in Marbella after her weight ballooned despite trying numerous diet aids. Afterwards Marion felt her stomach had tightened and she was full up on just a small portion of food.
Now she is losing 3lbs a week and her dress size has plummeted from size 22 to 14 in four months.
6

With a Painful Tongue Patch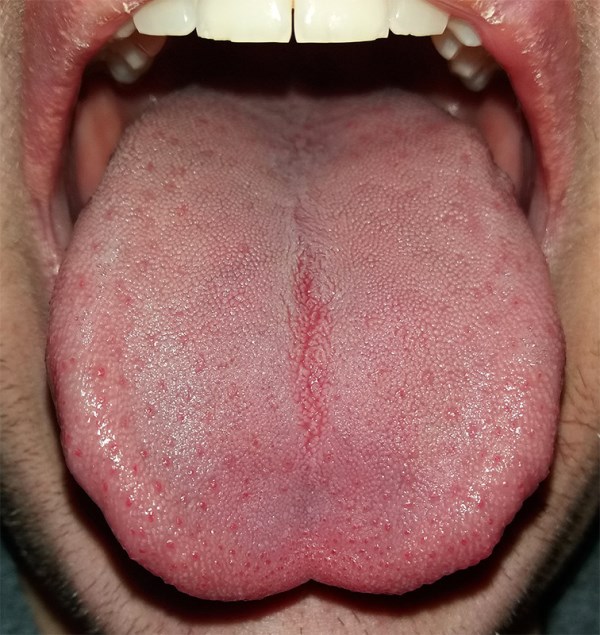 If you've tried all the diets under the sun and still can't lose weight, cosmetic surgeon Nikolas Chugay has got your back. Actually, make that your tongue. There is a new medical procedure that will help you lose weight by making it painful to eat.
This extreme weight loss method is a medical procedure that involves stitching a small piece of polyethylene mesh onto a patient's tongue, making it painful to ingest solid foods and forcing a low-calorie, liquid diet. "The patch is a pattern interrupt," said Dr. Nikolas Chugay, the California-based plastic surgeon who developed the concept. "It is uncomfortable to eat solid foods, so people will all of a sudden remember, I am only to eat liquids."
Over 60 people have opted for the surgery, resulting in an average weight loss of 20 pounds (over the one-month period the postage-stamp-sized piece of fabric stays stitched on). "These are people who have been through every conceivable diet; they've tried everything and for some reason they just cannot stop eating," he said …
7

Using a Bite Counter Gadget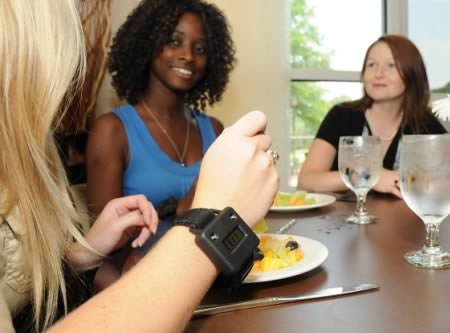 Mindless snacking is a problem for many weight watchers who might find they have polished off a box of chocolates while they are distracted by the TV. Now scientists have developed a device they say will help people pay more attention to what they consume by monitoring how many mouthfuls they eat. The Bite Counter is worn like a watch and tracks a pattern of wrist-roll motion to identify when the wearer has taken a bite of food. It was developed by researchers at Clemson University in South Carolina, who described it as a pedometer for eating.
8

Spending a Week at 8,700 feet Altitude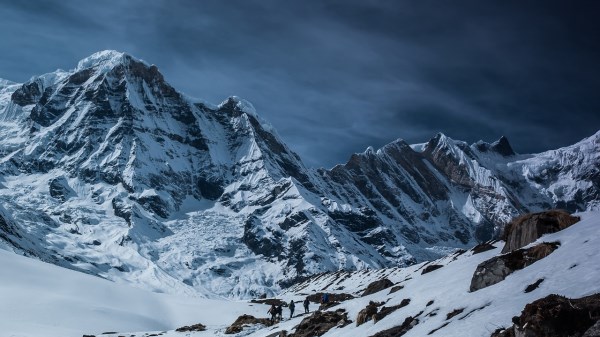 Psst – wanna lose weight while eating all you want and doing no exercise? No, it's not a spammy Internet ad – it's real science! All you have to do is live a while at high altitude.
Overweight, sedentary people who spent a week at an elevation of 8,700 feet lost weight while eating as much as they wanted and doing no exercise. A month after they came back down, they had kept two-thirds of those pounds off.
The scientists ferried 20 overweight, middle-aged men by train and cable car to a research station perched 1,000 feet below the peak of Germany's highest mountain, Zugspitze. During the week-long stay, the men could eat and drink as much as they liked and were forbidden from any exercise other than leisurely strolls. The team measured the men's weight, metabolic rate, levels of hunger and satiety hormones before, during, and after their mountain retreat After a week up high, the subjects lost an average of 3 pounds. A month later, they were still 2 pounds lighter. The scientists' data showed this was likely because they ate about 730 calories less at high altitudes than they did at normal elevations. They may have felt less hungry, in part, because levels of leptin, the satiety hormone, surged during the stay, while grehlin, the hunger hormone, remained unchanged. Their metabolic rate also spiked, meaning they burned more calories than they usually did. A high-altitude weight loss strategy could be viable, though studies have shown peoples' appetites bounce back after about six months at high elevation, Leissner said. "If you could do intermittent periods for one week, then go down, and then go back up, this might actually be helpful."