1

World's Fattest Pole Dancer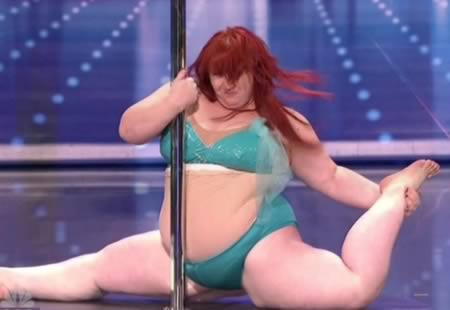 Flicking her bright red hair back, she swings up onto the pole, her thighs gripping the metal while the the audience cheers in applause. At 252 pounds, LuAyne Barber - stage name Lulu - is not your average pole dancer. And her ample body, a size 22 US, does not hold her back from the lifts, spins, slides, stands and grips that define the dance form's athletic routines. Instead, the 5'4", Hanover, Maryland local is perhaps one of the most active in her pole dancing community, regularly competing against the toned, lithe bodies of her peers, since joining the circuit three years ago.
The 26-year-old, who works at a car dealership by day, has been pole dancing for five years, having taken up the unusual hobby in 2006 after having a baby.
2

One-Armed Pole Dancer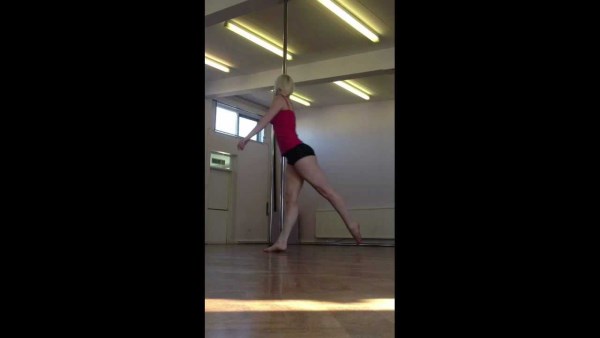 One false move in a pole dancing competition and you could land in a heap on the floor, but one competitor managed to keep her cool and impress a judging panel with her pole prowess – using only ONE arm. At the International Pole Championship in Hong Kong, Australia's Deborah Roach slid and swung past her competitors to win first place in the disabled division. Ms. Roach said she had always enjoyed dancing and it helped her even when she felt she did not fit in with society.
3

Pole Dancing Robots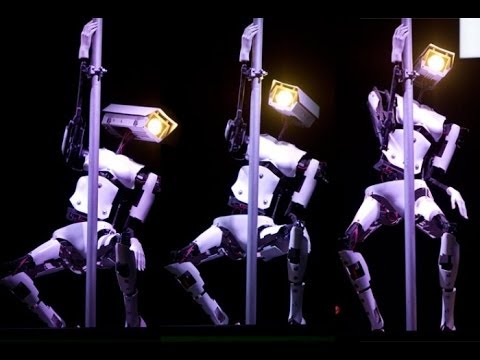 Of all the weird and wacky futuristic gadgets and inventions at 2012's CeBIT, the world's biggest high-tech fair, few have turned heads like this pair of pole-dancing robots. The sleek, white, life-sized humanoids, with camera-shaped lights as heads, gyrate suggestively to the music, provided by a third "DJ" robot, with a megaphone in its head, and bop around the stage in time to the beat. The stand proved to be one of the most popular at the CeBIT.
4

Pole Dancer Mom & Daughter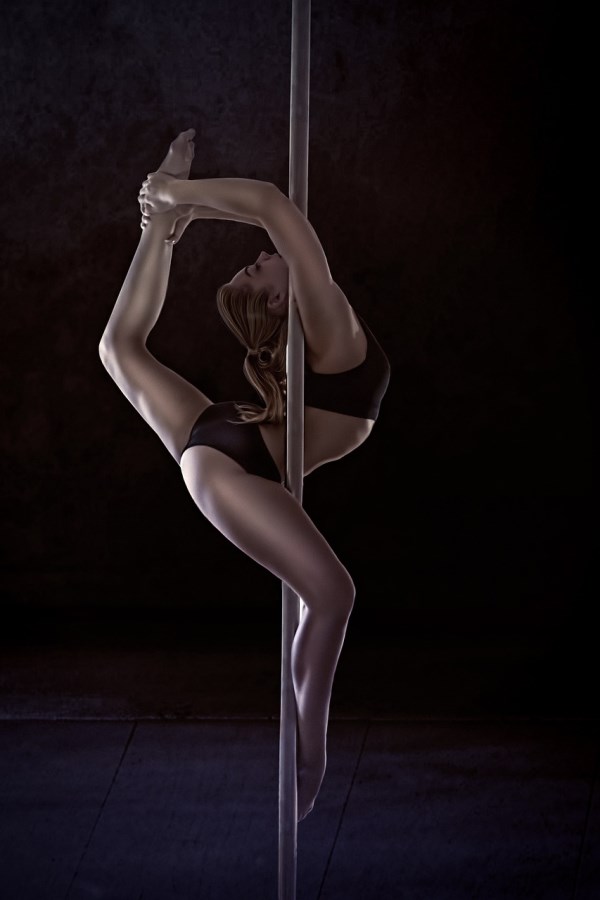 A mother who injected her teen daughter with Botox is now teaching her seven-year-old to pole dance. Sarah Burge — who owns a sex club where pole dancers perform — claims daughter Poppy's dancing is no different than playing on a climbing frame. But parenting experts and child abuse campaigners warned she is sexualizing Poppy far too young.
"We spend hours trying out poses and positions and dancing to our favorite music. Poppy wants to be like pop star Miley Cyrus, who also dances on a pole.
"There is no harm in a child having dreams. I'd rather her be healthy and ambitious than sitting in front of the TV all day getting fat like most children." Sarah, from Cambridge, accepted that people would be shocked at her teaching a seven-year-old provocative dance moves, but she added, "I could not care less what people think about me."
Sarah also claims she was preparing Poppy for the day when she inherits her swinger's club, Madame Pink.
5

One-legged Pole Dancer
Not much info on this dancer.
6

Pole Dancers on Bicycles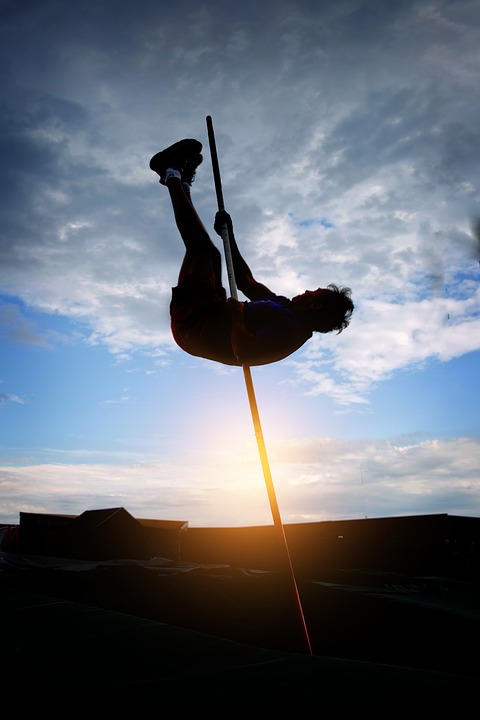 Bikers are taking back to the streets of NYC, but one of them is doing it with a platform and a pole dancer in tow. Andrew Katzander is the brainchild of PoleRiders, New York's hottest show on two wheels. The description on their website pretty much explains it all, "PoleRiders is a new invention that unites two great things that are even better together - bicycles and pole dancers!"
Time Out New York says, "Though it started merely as a fun idea, PoleRiders has become a second job for Katzander, who's an industrial designer by day. In addition to watching regular joy rides, you can book them for special events."
How is this public stripping even close to legal? Because it's not stripping.
"It's all legal. The cops can't really stop us — I'm riding my bike and she's exercising," said Katzander of flash dancer Marlo Fisken, 25, who is a pole-dancing teacher. "I'm not a stripper. Because you have high heels and you're on a pole, it doesn't mean you're doing anything raunchy," she said. "It's fun, and it's a little bit exhibitionist."
7

Pole Dancer Doll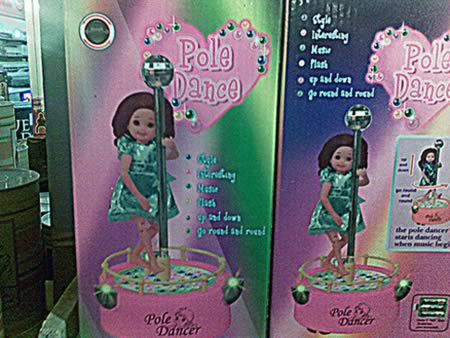 It rotates. It has blinking lights, a disco ball, and a pole. And it's probably one of the worst toys you could give any girl.
Batteries and dollar bills not included.
8

Oldest Chinese Pole Dancer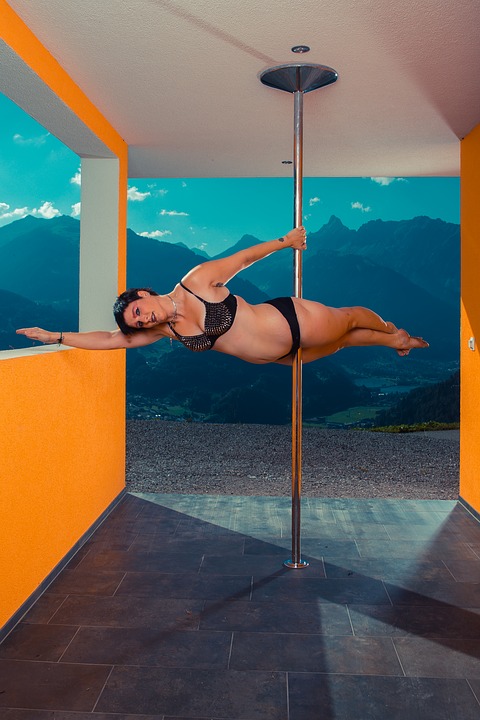 A grandmother who has taken up pole dancing is proving life doesn't have to bump and grind to a halt when you're 60. Sun Fengqin, of Nanjing, China, took up pole dancing after watching several videos and developing an admiration for the sport's beauty and athleticism.
Because pole dancing has a strip bar stigma in China, Fengqin kept her desire, to learn the sport, secret from her family, but word soon got around, and her family discovered her hidden talents. Despite her conservative background, Fengqin's family approved -- even her husband, although he was concerned because of a previous back injury she had.
Although Fengqin's instructor, Shen Ting, was a little shocked to be teaching a woman old enough to be her grandmother, how to spin around a pole, she is happy to have her as a student.
9

Pole Dance on Ice Cream Truck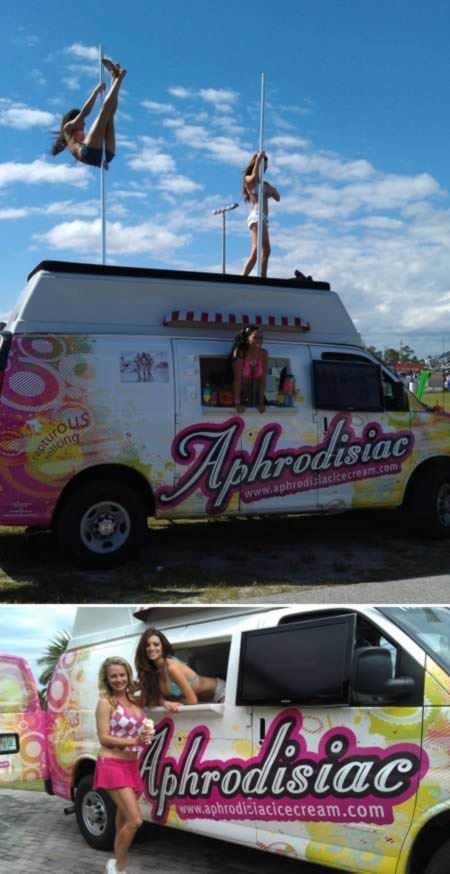 The Aphrodisiac Ice Cream Truck… at the Seminole Hard Rock Hotel & Casino, in Hollywood, serves flavors like Chocolate 3sumVanilla Quickie and Aphrodisiac Orgy, and somehow manages to keep the ice cream from melting with all those hot models serving it. But I bet their most popular product will be the ice cream body shot that's eaten right off one of the girls. The owner says, "It's gonna cost ya," but I'm sure there'll be plenty of guys lining up for one of these.
10

Baby Pole Dancer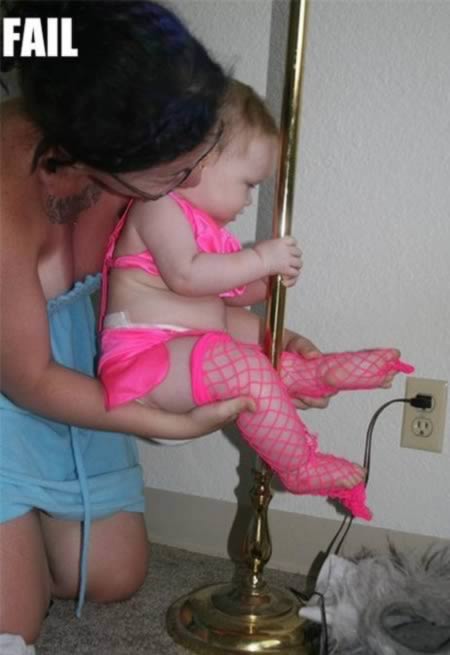 That's how NOT how you dress your baby girl for Halloween.