Sex dolls are created for sexual pleasure, but sometimes people have other ideas. Check out ten incredibly strange (and often hilarious) ways that people have used love dolls to suit their needs.
1

Use It As A Raft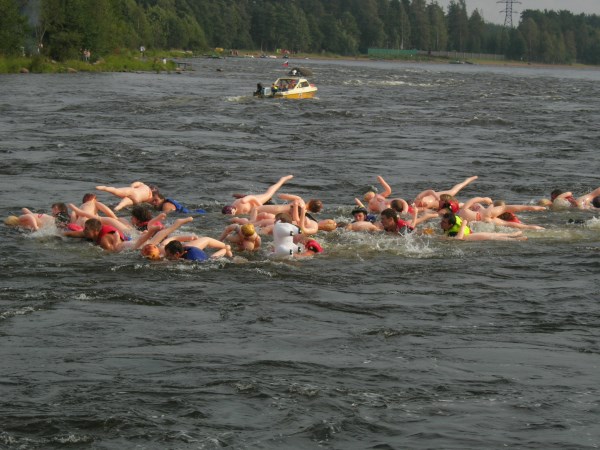 Australian Police and a State Emergency Services crew were called to the rescue when an woman and a man, both 19, decided to use inflatable sex dolls to float down a flood-swollen river. The woman lost her doll and clung to a tree until rescue workers could arrive to help her. The incident prompted a warning from police that blow-up sex toys are "not recognized flotation devices."
2

As Material For Clothing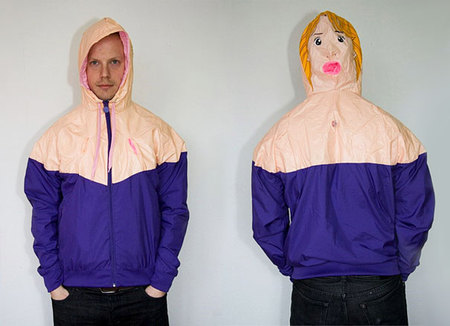 Dutch artist Sander Reijgers is recycling inflatable sex dolls to make rain-resistant clothing.
3

To Prevent Syphilis During WWII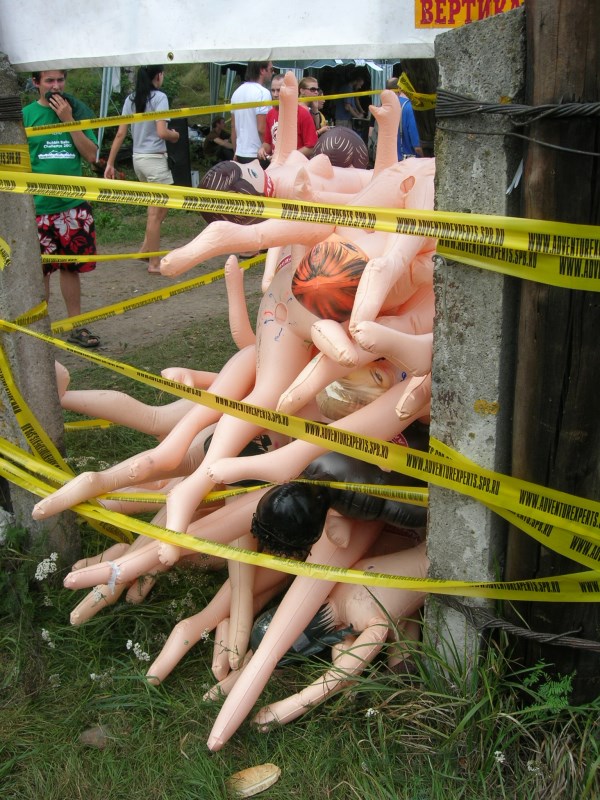 During World War II, Hitler's Nazi soldiers often contracted sexually transmitted diseases, especially syphilis, from the French prostitutes they frequented. This is why Hitler approved the top-secret "Borghild Project," in 1940, a mission inspired by SS chief Heinrich Himmler, who first alerted Hitler to the syphilis problem.
The dolls were inflatable, blonde, blue-eyed, and could fit into the soldier's backpacks. Unfortunately, the soldiers soon refused to carry the dolls for fear that the dolls would be discovered if they were ever captured by enemy forces.
4

As A Movie Star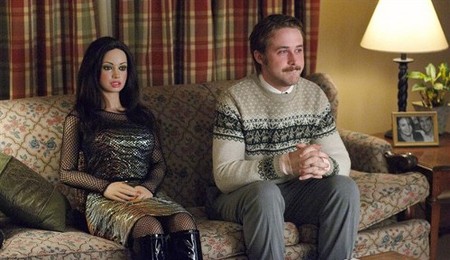 In the movie Lars And The Real Girl, a delusional young man begins an unconventional relationship with a doll he buys on the Internet. The movie stars Ryan Gosling and Bianca, the same doll featured in item #5 of this list (she's famous!).
5

As A Skydiving Partner
In addition to her movie stardom, Bianca has taken a cross-country trip AND gone skydiving! Look, they even took video to prove it:
You can read more about Bianca and her "boyfriend," filmmaker Dave Hockey, here.
6

As Part of "National Man Day" Celebration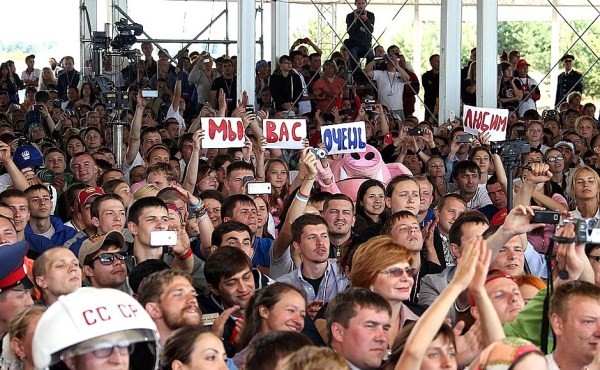 Lithuanians celebrate "National Men's Day" by competing in a swimming race where sex dolls are used as rafts. Two hundred men enter the event, but only about 20 are selected to compete.
7

To Access The Carpool Lane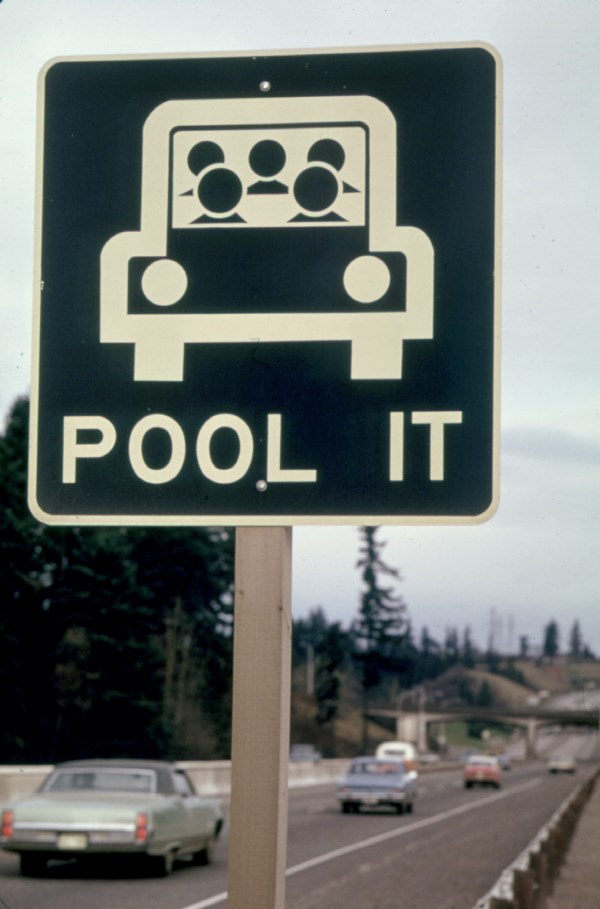 In order to gain access to the carpool lane on the highway, there are countless reports of people using sex dolls as their second passengers. The doll in the photo above was "napping" on the passenger side of a Seattle man's car one morning as he drove to work. He was pulled over by a state trooper and issued a fine for violating the state's HOV lane rules.
8

To Keep Your Dog Off Your Leg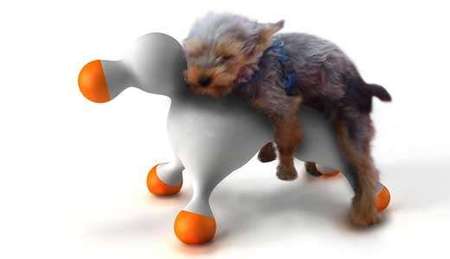 If your dog is always trying to hump your leg, here's the solution! These inflatable sex dolls for dogs are designed to let Fido go to town, thereby sparing your legs and furniture.
9

To Prove A Point in Advertising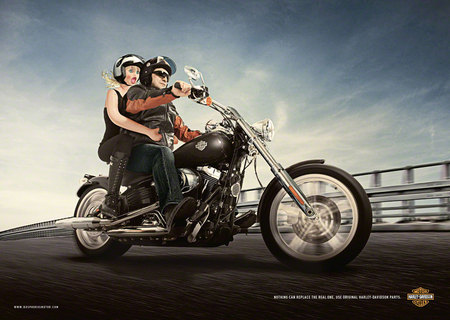 Turkish PR firm, Big, made this print advertisement for Harley Davidson motorcycles. The print reads, "Nothing can replace the real one. Use original Harley-Davidson parts."
10

Create the World's Largest Collection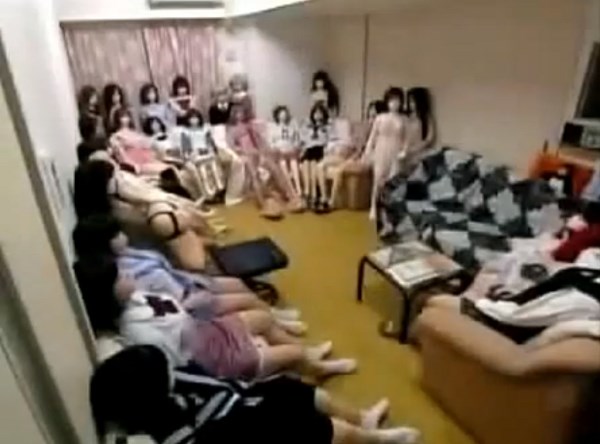 Bob and Lizzie, a British couple, are owners of the world's largest collection of sex dolls. The couple has over 240 life-sized sex dolls, but insist they don't use them for sexual pleasure. They simply live with the dolls, whom they view as members of the family. Their collection is valued at more than $150,000, and they were featured on the television show, My Crazy Obsession.