The Bible tells us to "Love Thy Neighbor," but sometimes doing so is easier said than done. Here are seven stories about horrible neighbors that are sure to make you thankful that your current neighbors aren't much, much worse!
1

Australian man erects wooden "Middle Finger" on his lawn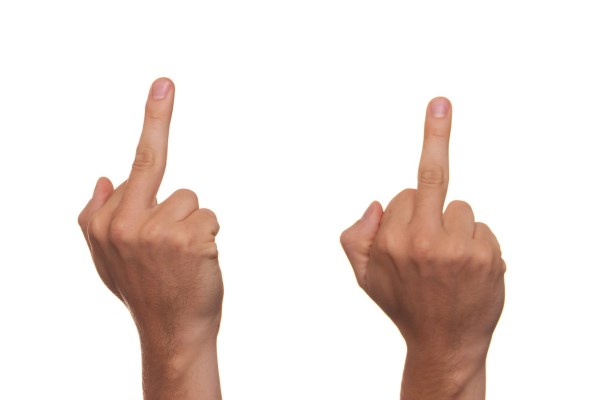 After neighbors complained to the city council about their neighbor, David Muscat, he used a chainsaw to construct this 4-foot wooden sculpture of a raised middle finger.
2

Wi-Fi hacking neighbor gets 18 years in jail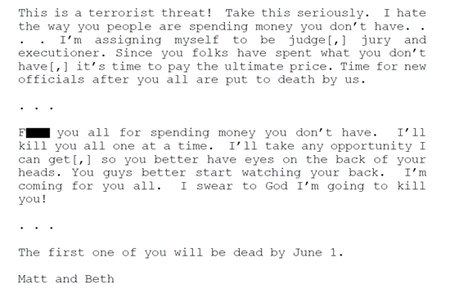 In 2009, Matt and Bethany Kostolnik moved next door to Barry Ardolf, 46, in a quiet suburb in Minnesota. On their first day in the neighborhood, the Kostolnik's four-year-old son wandered into Ardolf's yard, and while Ardolf was returning the child to his parents, he kissed the boy on the lips. The Kostolniks were alarmed, so they informed the police.
Enraged, Ardolf spent the next several months repeatedly hacking into his neighbors' Wi-Fi. Posing as Mr. Kostolnik, who is an attorney, Ardolf posted child pornography to a fake MySpace account, sent sexually harassing e-mails to women who worked in Kostolnik's office, and even sent threatening mail to politicians, including Vice President Joe Biden.
Ardolf was eventually caught after the Secret Service obtained a search warrant and found evidence in his home that proved he had been cyberstalking the Kostolniks, as well as trying to hurt their careers and personal relationships. Ardolf was sentenced to 18 years in prison for his crimes.
3

Person records neighbors having noisy sex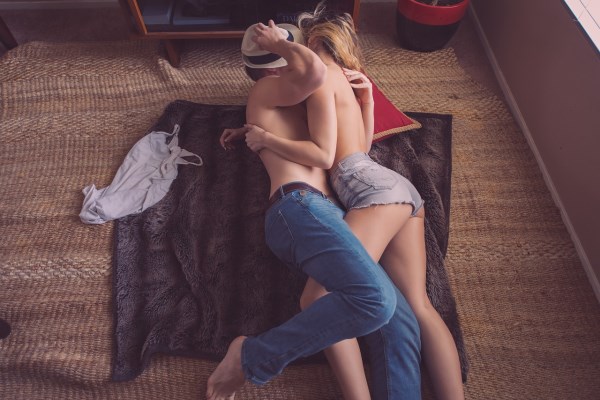 Fed up with his neighbors noisy sex, a Reddit user recorded the couple, then uploaded it to the internet for the general public. Awkward!
4

Neighbors filed a petition to stop the pounding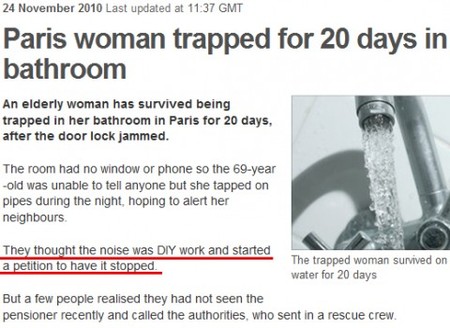 An elderly woman was trapped in her bathroom and needed help, so she started tapping on the pipes to get attention. Instead of knocking on her door or checking on her, her neighbors filed a petition to stop the noise. Nice!
5

Quiet old man is actually a Nazi war criminal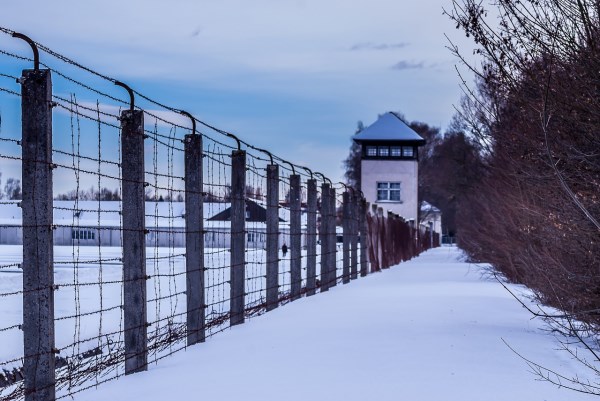 Residents of an elderly community were shocked to find out their 90-year-old neighbor is a Nazi War criminal. Alexander Huryn, of Fareham in Hampshire, U.K., was exposed by Nazi hunters as a former guard at the notorious Trawniki labor camp in occupied Poland. Six thousand Jews were slaughtered there on a single day.
6

Mountains of garbage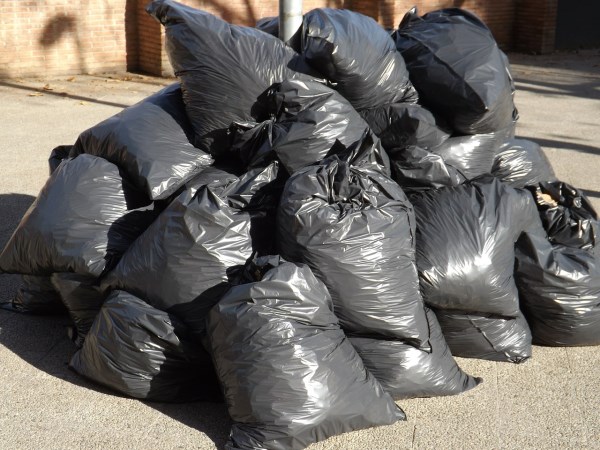 An Andover, MA man not only never throws anything (even garbage) away, but if his neighbors put their trash or unwanted household items on the curb to be collected by the city, the man takes them and puts them in his yard, too. Neighbors have filed complaints about the mounds of garbage bags outside his home, and health officials have ordered the owner to clean up the property.