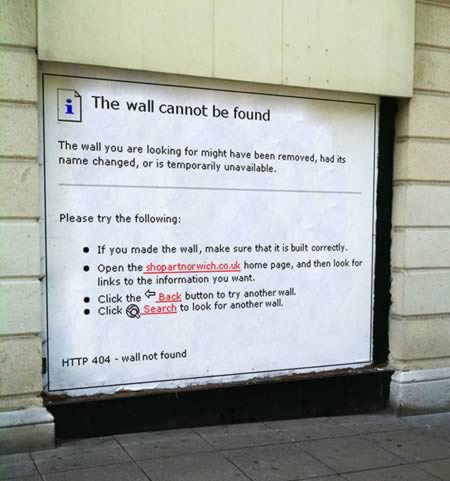 Here's an idea from designer, John Scarratt, on how to turn an empty garage into a work of art that doubles as a clever ad! (Castle Meadow, Norwich.)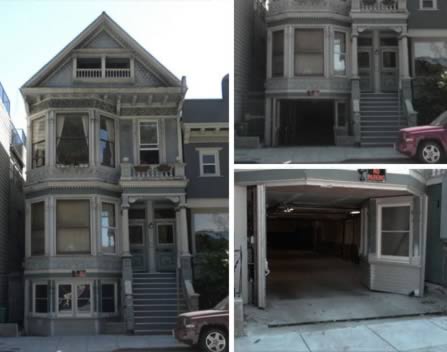 McMills Construction approached Beausoleil Architects for help installing a garage in the bottom floor of a property on Oak Street, in San Francisco's Upper Haight district, in order to maximize the tenant's rent. By hiding the space behind a retractable facade indistinguishable from the rest of the historic Victorian apartment house, they were able to avoid running afoul of the city planning department's strict appearance codes.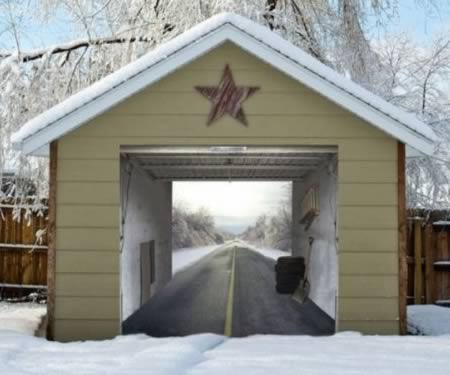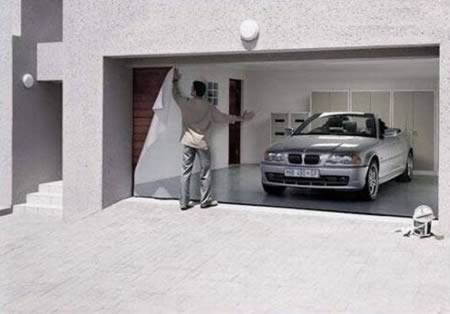 A man can dream, can't he?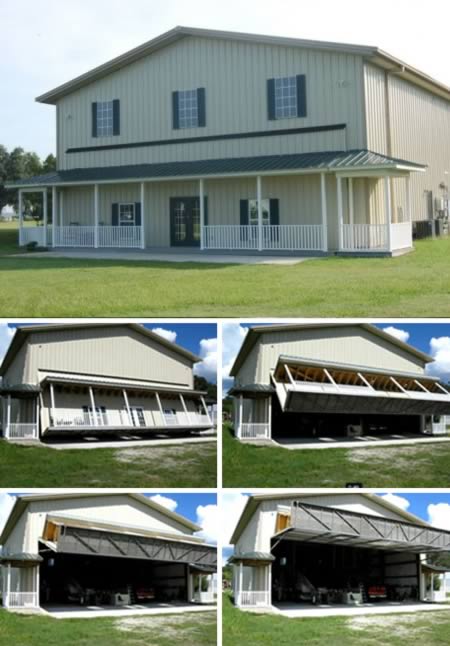 On a private grass airstrip in Florida sits a large ordinary-looking, two-story prefab home with everything one expects from domestic design: standard window sizes, white fences and a simple covered porch. Inside, however, there is enough space to fit a small personal aircraft.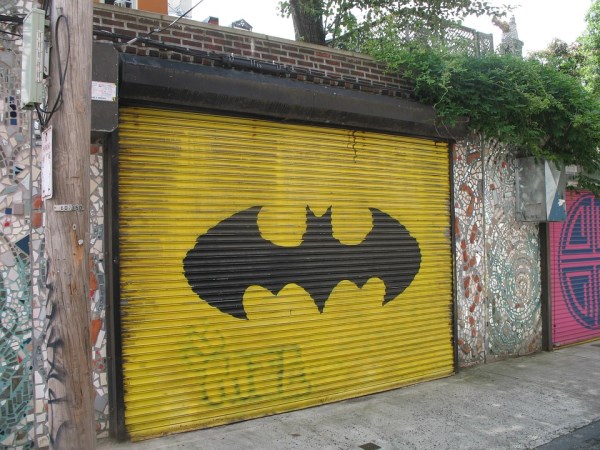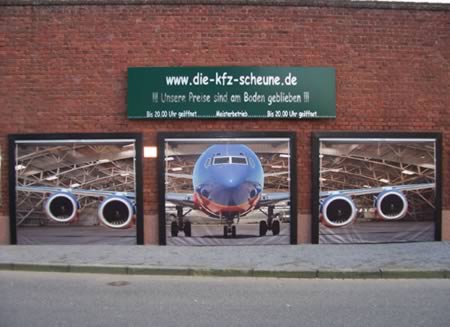 The company that does this can be found here: Style-Your-Garage.com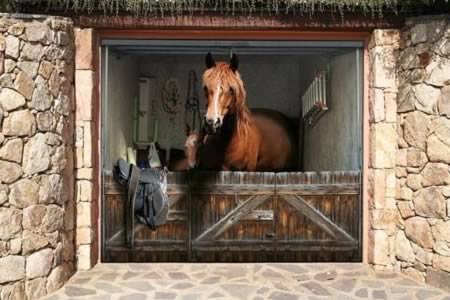 Another realistic 3d garage cover.