I'm sure some of you are saying that there are no such thing as ghosts… We have scoured the globe to bring you the spookiest of the creepiest, scariest places, and some of the unexplained events, that have happened there. Don't believe us? Then go ahead - we DARE you to spend the night at these real haunted houses!
1

The White House
Old age... or GHOSTS?!
That's right, the world's most famous residence is also its most haunted. Think about it. If YOU were President of the Free World, you might want to stick around these historic digs, long after your term ended. The first president to reside here was John Adams, and according to many accounts, he has been there ever since. His wife, Abagail, also continues to make herself at home, and there have been reports of her spirit carrying linens in the East Room. Andrew Jackson, Dolly Madison, and, of course, the Lincolns, are here as well; numerous sightings of Old Abe have been noted over the years, and Winston Churchill refused to spend the night after one ghostly encounter. If you don't believe it's true, just look at a picture of any president before and then AFTER they have finished their term – all of them have gray hair. Could it be from seeing a spirit?!
2

The Tower of London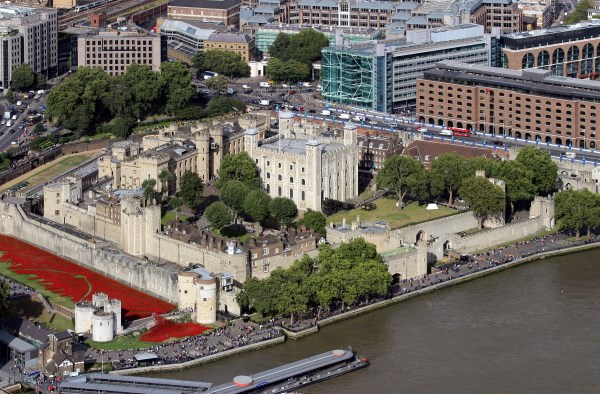 Running almost neck and – er – neck is this famous foreboding abode, the former prison of some of England's most notorious figures, many of whom where hung or beheaded within. One of the most notable is Anne Boleyn, wife of King Henry VIII, who lost his head when she was unable to produce a male heir. Subsequently, it was she that lost her head, and her headless apparition can still be seen within the so-called Bloody Tower. One area, known as the Salt Tower, is so spooky that dogs refuse to enter. In 1864, a soldier who passed out from fright after doing battle with a ghostly apparition was acquitted for neglecting his duty when two other soldiers corroborated his story.
3

The Whaley House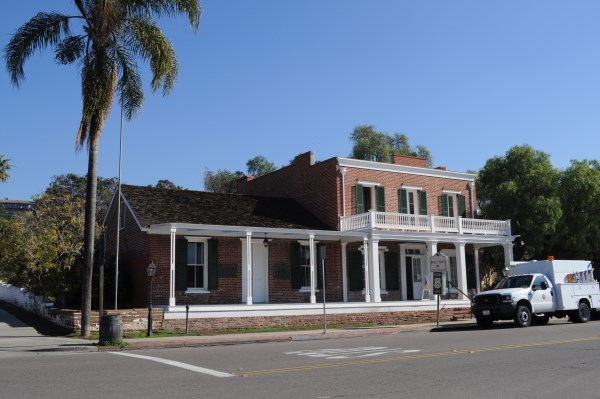 Actual photo of a real (future) ghost!!
Nestled within sunny San Diego's "Old Town" is one of the world's most enduring haunted house legends. Built in 1857 by Thomas Whaley, the brick house occupies the spot where Yankee Jim Robinson was publicly hanged years earlier. Add to that the suicide of Violet Whaley in 1885 and other Whaley family deaths over the last century, and you've got a house so crowded with ghosts that it regularly appears on "Most Haunted" lists. Heck, even Regis Philbin says he saw a ghost there, so how much more authentic can you GET?!
4

Edinburgh Castle, Scotland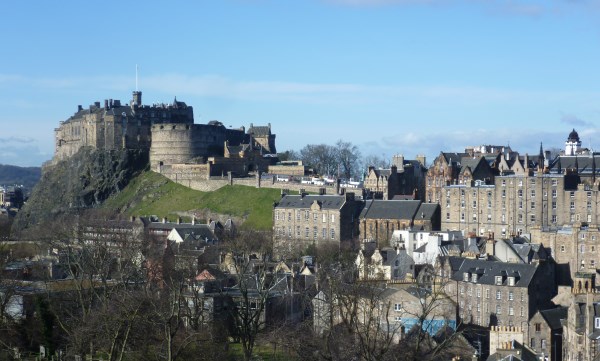 Is this castle really haunted? Over the centuries, headless drummers, ghost dogs, and spirit pipers have been regularly reported, but actual proof was hard to come by. Then, on April 6, 2001, one of the largest scientific investigations into paranormal activity began. For 10 days, carefully screened volunteers from around the world, who had no knowledge of the place, were asked to explore the 900-year-old Scottish citadel. Their reports surprised investigators, because the sights, sounds and sensations they reported closely matched previously documented phenomena, including shadowy figures, unseen presences, and even mysterious tugging of clothing.
5

The Schooner Hotel, UK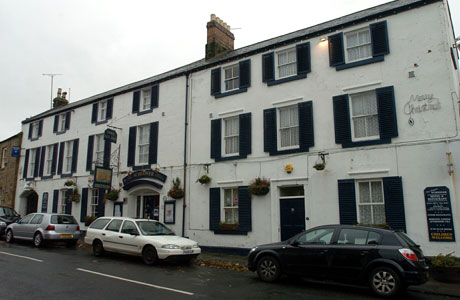 Jolly Old England is host to one of the oldest and most haunted hotels in the world. King George III, as well as Charles Dickens, had stayed here over the course of its history, and it is still open for overnight guests today. But would you stay? The British Poltergeist Society has proclaimed it The Most Haunted Hotel in Great Britain. And there have been over 3,000 sightings in the past few years. If you do decide to stay there, you might want to avoid rooms 17 and 28, as grisly murders and ghostly apparitions seem to be as commonplace there as afternoon tea.
6

LaLaurie House, New Orleans
In the early 1800s, Madame LaLaurie was the toast of New Orleans, and the mansion she lived in reflected her status. It was discovered that, behind the veneer, she was a cruel woman who tortured her slaves. When one servant set fire to the house, and mutilated slaves were later pulled from the devastation, the family fled, never to set foot in Louisiana again. Over the years, the house has been bought, and then quickly abandoned by the new owners because of unexplained events. It was even a "Haunted Saloon" at one point, and the owner kept a record of ghostly sightings. Nowadays, it has been converted to high-end apartments, but recently one of LaLaurie's hidden graveyards was discovered within the floorboards. What would Regis say?!
7

Bhangarh Fort, India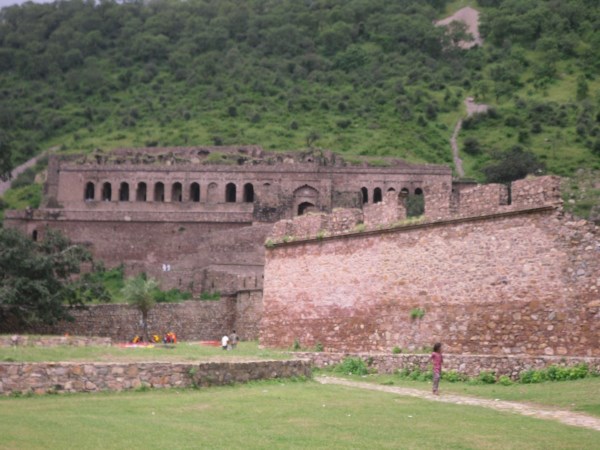 This ancient Indian fortress is so haunted even the Government restricts entrance. Large signs put up by the Archaeological Survey of India dot the grounds, strictly forbidding visitors from sunset to sunrise. And THEY'RE such pussies they put their offices a kilometer away! Why? Legend has it, it all started with a beautiful woman (of course!), and an evil magician that put a curse on the town when she spurned him. War and famine followed suit, and the fort was abandoned in the 1700s.Visitors today still feel a sense of restlessness and unease in the air.