1

Heineken - Men With Talent Show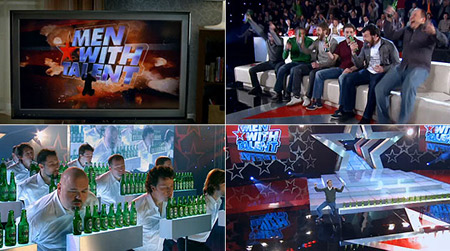 This Heineken commercial is a continuation of the "Walk-in Fridge" and "Walking Fridge" commercials. It shows what women love versus what men adore. This time, it's all about their favorite TV shows. In this new TV ad, the ladies like to watch "Top Models Singing on Ice" while the guys really enjoy watching the show called "Men with Talent."
2

Miller Lite — Be a Man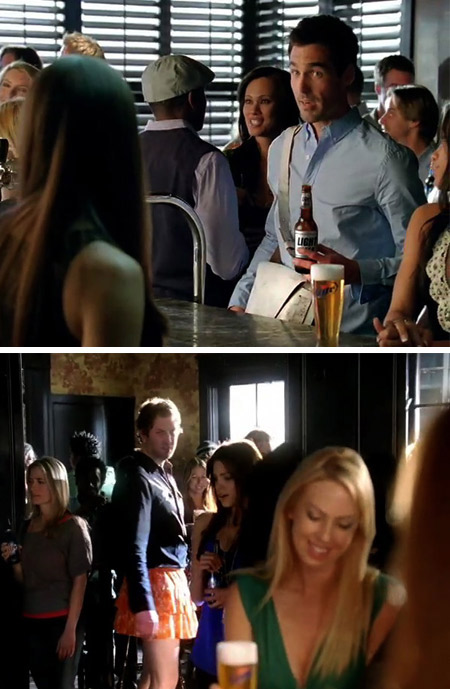 Miller Lite has launched a series of spots to prove that original light beer is not only for ladies, and male consumers should not lose the real reason to drink beer. If they buy it just because it contains less alcohol, they are women. The idea is a bit sexist, but still very funny.
In each of the 30-second spots a man asks a cute female bartender give him a bottle of light beer. He doesn't care about the taste of the beer, and the girl tells the guy that when he comes without his girlish accessory (each spot features a different item form female wardrobe), she will give him a Miller Lite. The message is simple: "because if you're drinking a light beer without taste, you're missing the point of drinking beer."
The commercials were developed by the Draftfcb agency, the Tool of North America studio and director Erich Joiner.
3

Brahma - Refreshingly Voodoo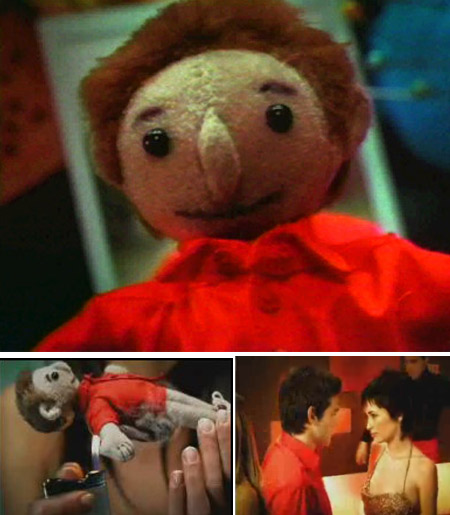 From the Brazilian beer makers is this inventive commercial with an excellent punch line. Saying any more than that would possibly ruin things
4

Carlsberg - Funeral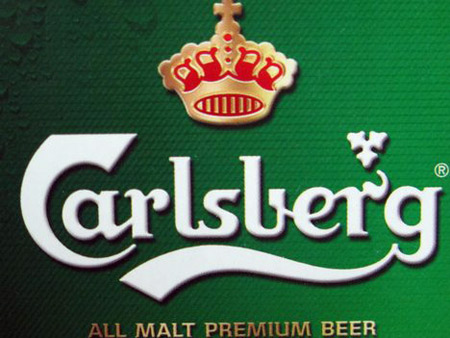 This funny commercial, featuring two best friends, Carls and Berg. They are bringing a last tribute to their best friend who is… getting married.
5

Carling - Frustrating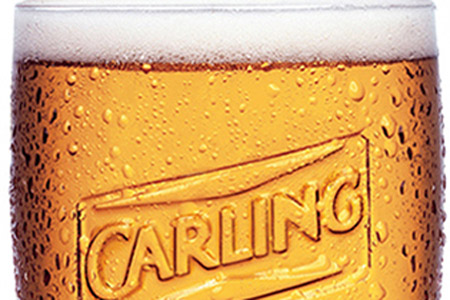 This funny commercial shows how to get men to do the housework.
6

Heineken - Walk In Fridge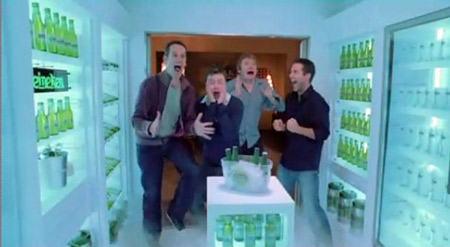 Heineken beer is presented as the fashion focus for men in a humorous television and cinema commercial developed in The Netherlands.
A young woman shows three friends through her apartment, with the absolute thrill being the walk in wardrobe. Her friends' cries of delight are soon drowned out however, by the guys discovering the walk-in fridge filled with bottles of Heineken.
7

Slow motion Carlton Draught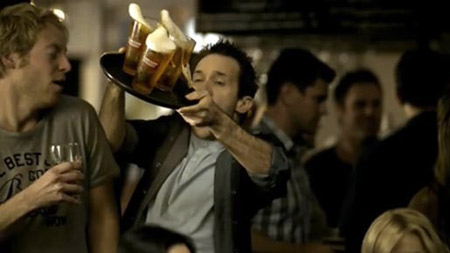 Carlton & United Breweries (Fosters) has brought out "Slow Mo", a new television commercial for Carlton Draught beer. The ad, shot in a number of pubs around Sydney, shows super slow motion shots of a beer being poured, and people dancing, celebrating and even spilling drinks. In one shot a man accidently spits a peanut sliver into his friend's face, the slow motion highlighting the impact of the food on the friend's cheek.
8

Miller Lite's - Catfight

The Miller Lite commercial, called "Catfight," goes from a poolside argument into an angry, clothes-shredding, wrestling match between two women who end up in bras and panties. The ad has been broadcast to millions of homes during National Football League (NFL) playoff games.
The commercial, designed to draw attention to Miller Lite's new logo and packaging. The controversial spot has angered some TV viewers.
9

Hahn Beer - Venice

A romantic gondola ride with a very funny unexpected finish. See for yourself.
10

Heineken - Ooops!

Dropping beer is a serious mistake. Dropping a tray of Heineken beer causes the world to stop.
11

Bud Lite - Dog Sitting Party Super Bowl 2011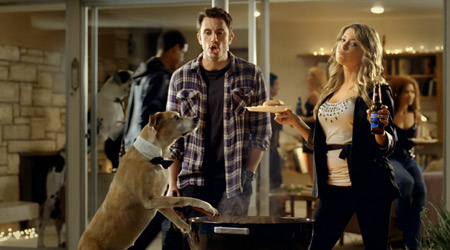 Hilarious events happen when a friend dog sits some real smart dogs with Bud Lite in the frig and it turns into a party...dogs playing poker too! An amazing must see event.
12

Corona Extra - Football Trick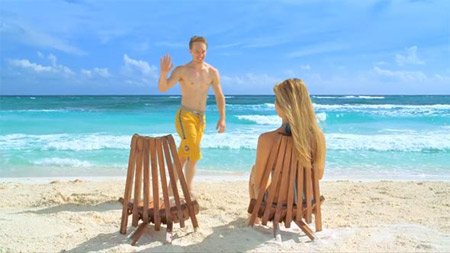 Just in time for football season, the TV spot for Corona Extra brings a little football and a bit of humor to the iconic beach. A guy's wayward pass "unexpectedly" lands him in front of a girl relaxing on the beach. His cheeky grin follows. When she's joined by another girl with a bucket of Corona Extras, a flood of footballs follow.
This ad was aired for the first time during the NFL event on fall 2010.