1

Finger Nail Animation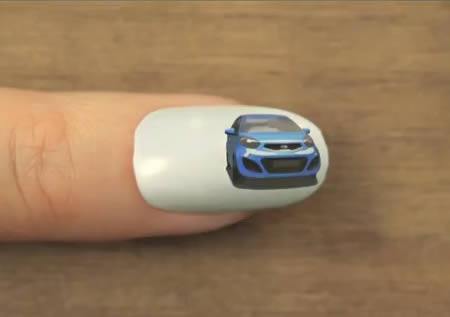 Kia is boasting its new commercial as the "world's first nail art animation", in the promotion of the Kia Buzz. The ad, which all together took 25 days and nights, 1200 bottles of nail polish, two hours of drawing per nail, and a total of 900 fingernails was launched online in July 2011 and has already seen upwards of 2,800,000 views.
2

Balloon Popping Animation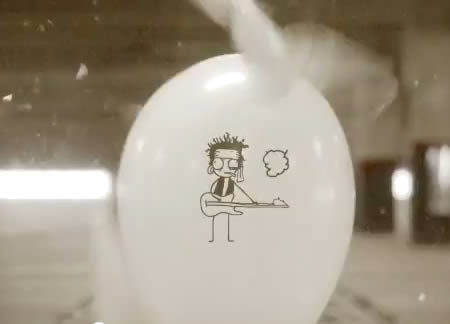 Brazilian ad agency Loducca used more than 600 balloons to create this clever little "flip book" that tells a story possibly involving Slash, chickens, Gene Simmons and Ozzy Osbourne. It's a bit hard to say. Obviously, it's a commercial of sorts of MTV. About 10 balloons were popped every second to create the animation effect.
3

Embroidery Animation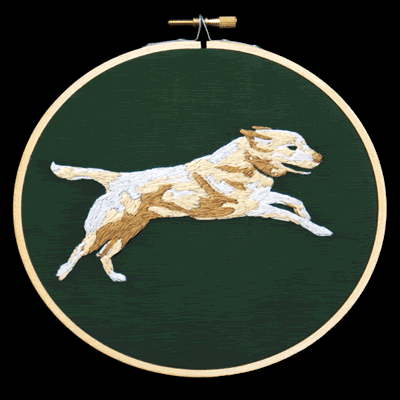 Aubrey Longley-Cook made an animated video of a running dog by embroidering fifteen individual frames.
4

Fire Animation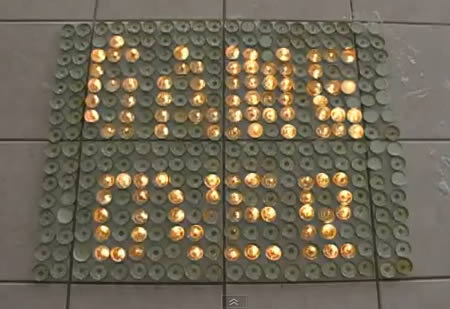 Using tea candles for pixels, YouTube member brusspup lit and relit the candles for two weeks to create this video game sequence. It's all worth it if you enjoy watching it!
5

Bread Animation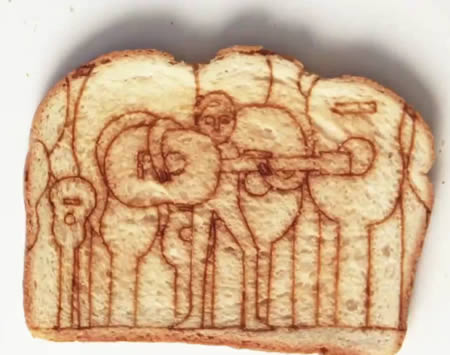 The official music video for OK Go's "Last Leaf" is a creative piece of stop motion. This video was made in partnership with Samsung NX100 iFn, it used 215 loaves of bread that were past their sell-by date and as such, rescued them from certain disposal.
6

Post It Animation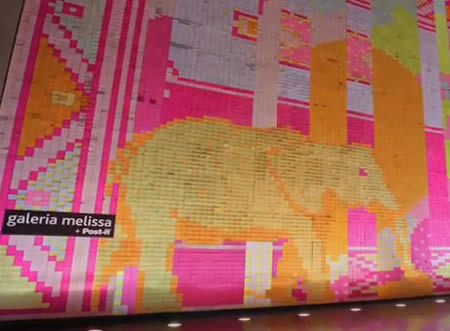 For five months, 25 animators moved and filmed 350,000 Post It notes to mark the opening of a new flagship store in São Paulo for the Brazilian shoemaker Melissa. 30,000 fans took advantage of the opportunity to write messages on the Post It notes.
7

Sand Animation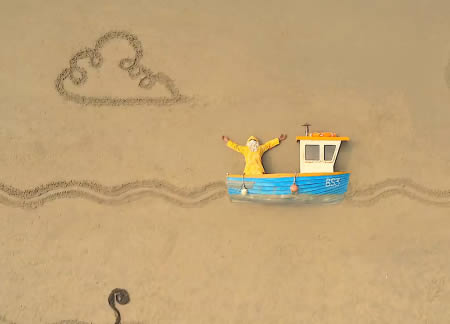 'Gulp' is a short film created by Sumo Science at Aardman, depicting a fisherman going about his daily catch. Shot on location at Pendine Beach in South Wales, every frame of this stop-motion animation was shot using a Nokia N8, with its 12 megapixel camera and Carl Zeiss optics. The film has broken a world record for the 'largest stop-motion animation set', with the largest scene stretching over 11,000 square feet.
Gulp. The world's largest stop-motion animation shot on a Nokia N8. from Nokia HD on Vimeo.
8

Tattoo Animation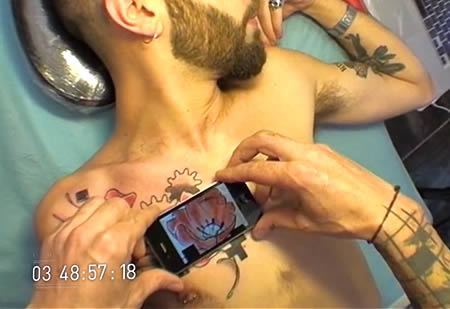 Is this real or just clever advertising? Ballantine's, a brand of blended scotch whiskies, has a "leave an impression" tagline, which is just what Marco did by getting a QR code tattoo.
9

Light Stickman Animation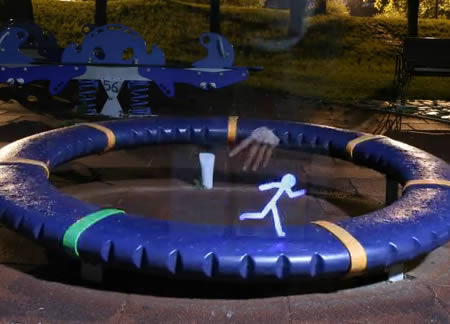 This is really, really high quality work. By far the best use of light stencils. The process involved:
- 57 stencils
- 3 black spray cans
- 8 9volt batteries
- 3 different light sources
- many many calculations, measurements and camera settings adjustments
- many many many nights
- 5313 pictures taken at 15" each
10

Starcraft Lego Animation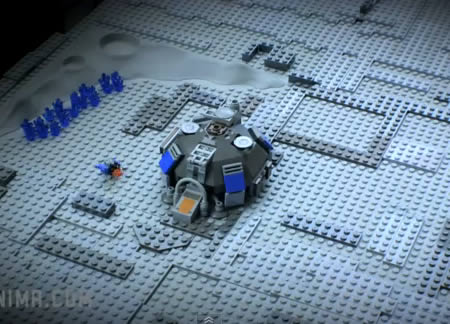 Alex Kobbs, a professional LEGO animator who attended film school at Fitchburg State College, made this high-grade depiction of scenes from StarCraft using sounds from the game.