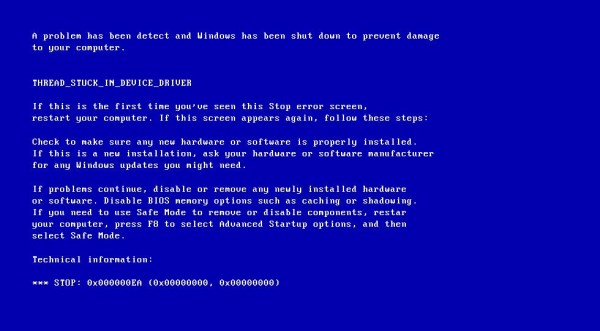 At one of Toronto's locations of The Bay department store, four giant screens have suffered from the infamous Blue Screen of Death for days.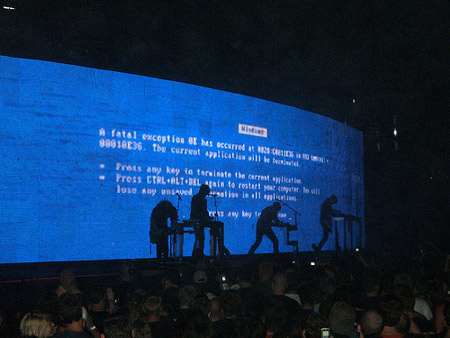 BSoDs have been plaguing NIN on their current tour. In fact, one has been popping up on the giant display behind them at just about every concert. So what's the deal? Will Trent be forced to fire his tech guy? Hardly. The truth is that it is all part of the act. The BSoD pops up for a split second near the end of the song The Great Destroyer, and there are videos after the break from two separate concerts to prove it. We all know Trent is a Mac man—so this is obviously a subliminal jab at Windows. I'm sure the nerds in the audience get a kick out of it.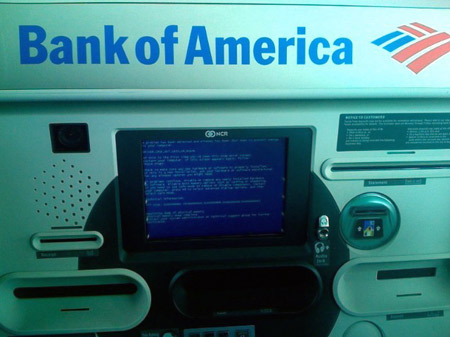 BSOD on a drive-thru Bank of America ATM.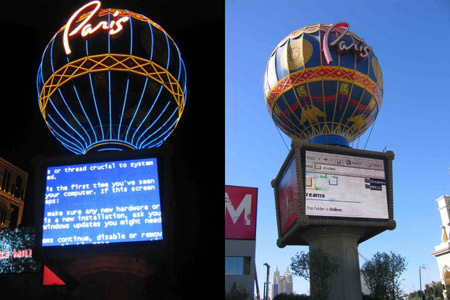 The Las Vegas strip is a major tourist attraction, and the lights, noise and money rolling through keeps people coming. It is unfortunate that the Blue Screen Of Death had to appear at the Paris in Vegas bringing some bystanders down and making people blue.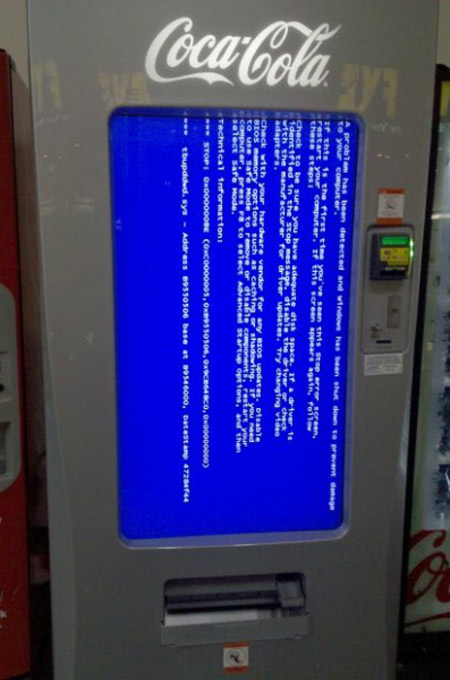 No Soda for You! At a mall in Edison, NJ.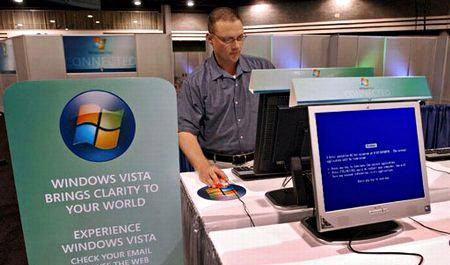 BSOD Clarity At a Popular Vista Showroom.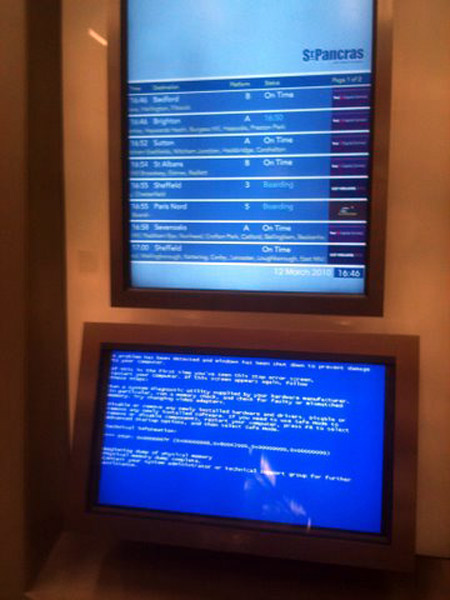 At St. Pancras International railway station in London, UK.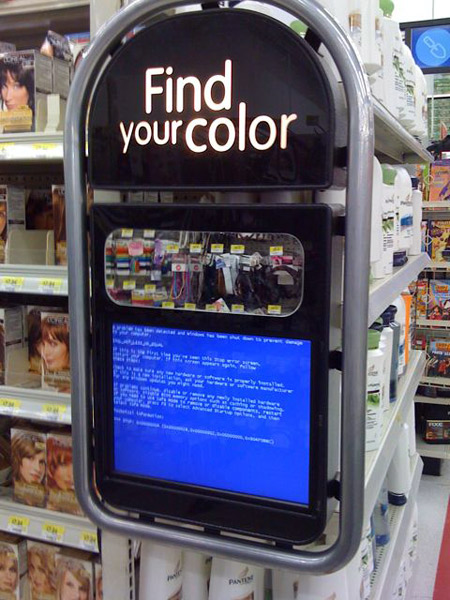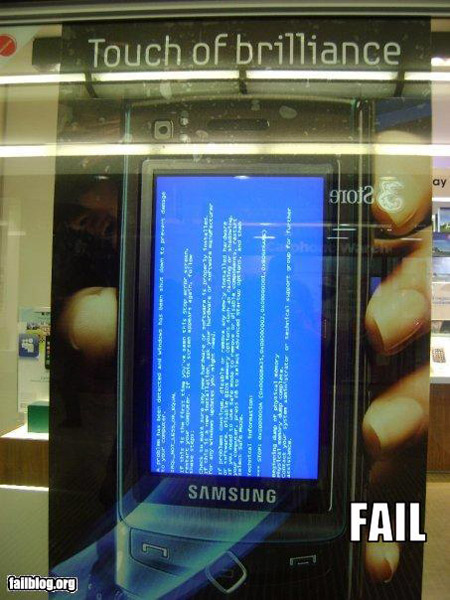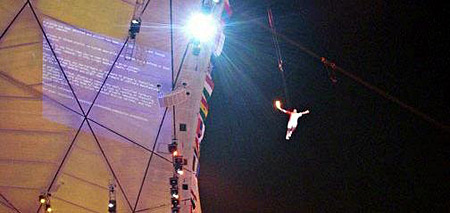 World Famous BSOD at the Beijing Olympics 2008.

A little bit of historical footage that needed to be preserved. During a demo at Comdex for Windows 98, the USB plug-and-play system was being shown off. A scanner was plugged in, then BANG! Blue Screen of Death.