Yarn bombing, guerrilla knitting or graffiti knitting is a type of graffiti or street art that employs colorful displays of knitted or crocheted cloth rather than paint or chalk. AMAZING!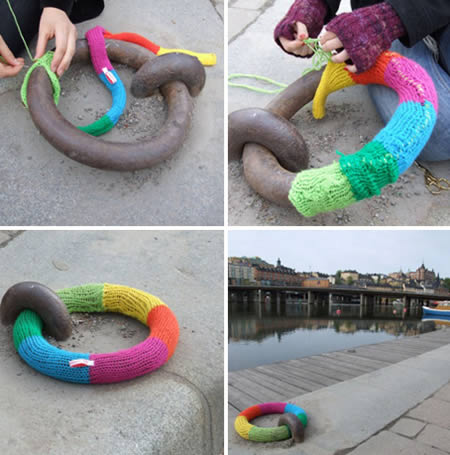 Yarn Bombing began in Houston by a store owner named Magda Sayeg when she decided to knit a cutie pie little cover for the front door handle. You know how things can suddenly blow up into a crazy worldwide phenomenon? Yarn bombing, aka graffiti knitting, was born.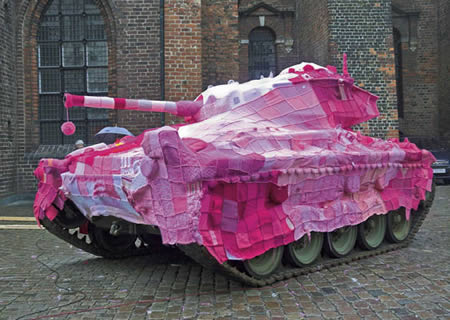 Here's a Pink M.24 Chaffee – A tank wrapped in pink by Marianne Jorgensen . A combat tank which was used in World War II was the setting for this work of art. As a protest against the Danish (USA's, UK's) involvement in the war in Iraq the tank was covered from the canon to the caterpillar tracks with knitted and crocheted squares made with pink yarn. The 15 x 15 cm squares in pink yarn/thread, were knitted by many people from many European countries and USA. The process of covering the tank was documented with a video and this video is shown in 'Nikolaj, Copenhagen Contemporary Art Center' (Copenhagen, Denmark) as part of the exhibition 'TIME' from April 27 – June 4, 2006.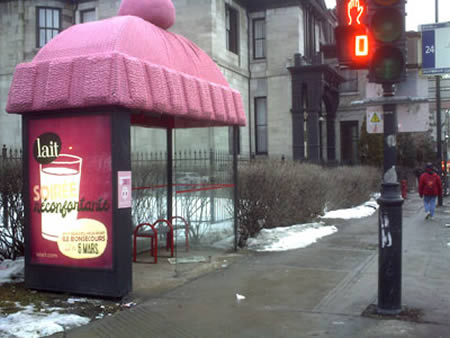 This was part of an advertising campaign for Le Lait, the dairy farmers in Montreal. They organized a 'soirée réconfortante', so a comforting evening at the old port. They served hot coco and played a classic children movie outdoors called 'La Guerre des Tuques'. Don't you think that the winter hats totally coopted knit graffiti?
Magda Sayeg of Knitta Please covered this bus in Mexico City in 2008.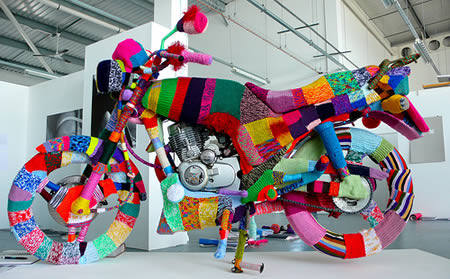 Kate Corbin - Yarn Bombing, University of Portsmouth, UK.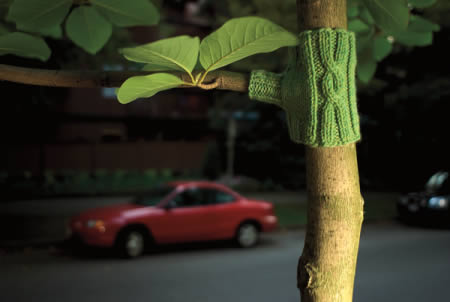 Tree Sweater. Photo courtesy of Jeff Christenson.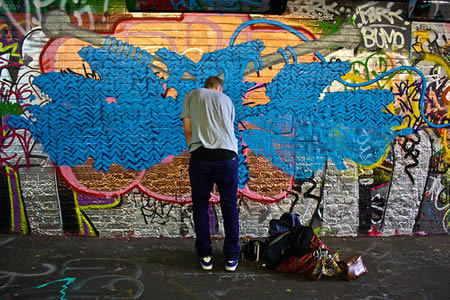 Graffiti knitting , literally!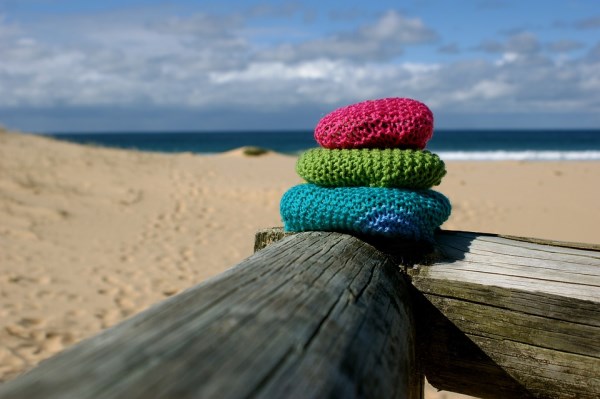 Les Fontaines Wallace, Paris, after the Night of Street Art, May 2009.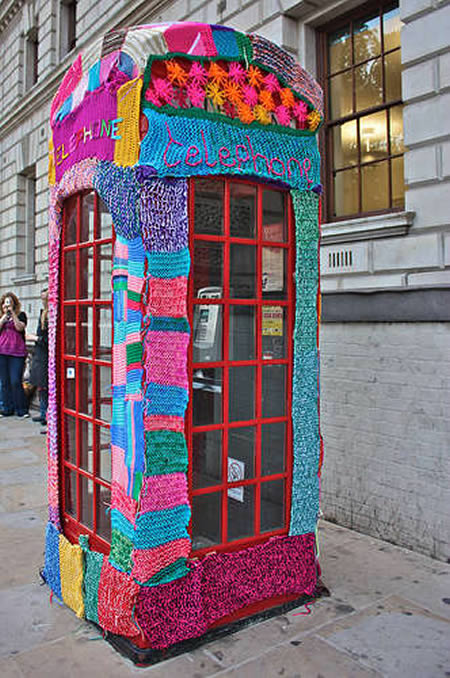 London Telephone Booth by Deadly Knitshade (Knit the City).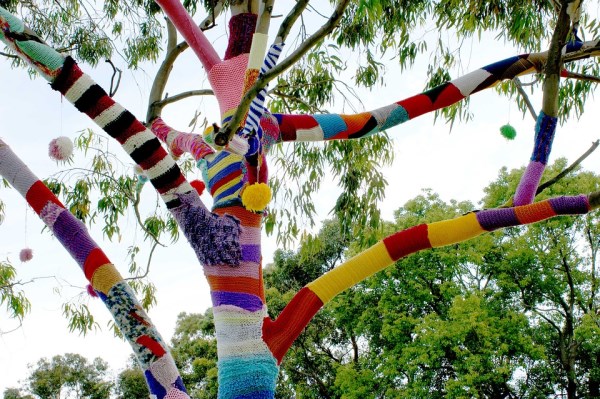 NYC Wall Street's Charging Bull Covered by Olek in 2010.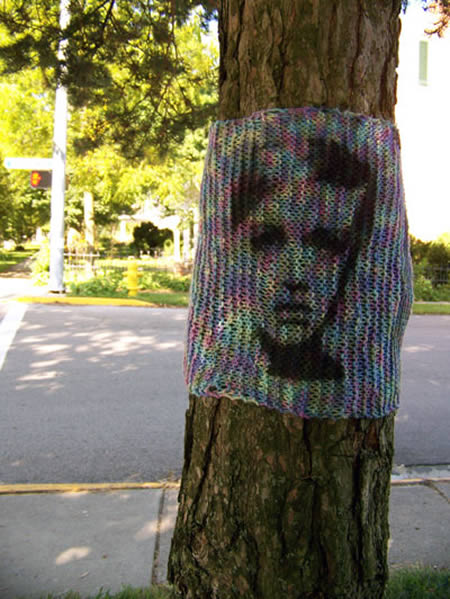 Wanted! (Yarnbombing and spray paint by the jafagirls in Yellow Springs Ohio)