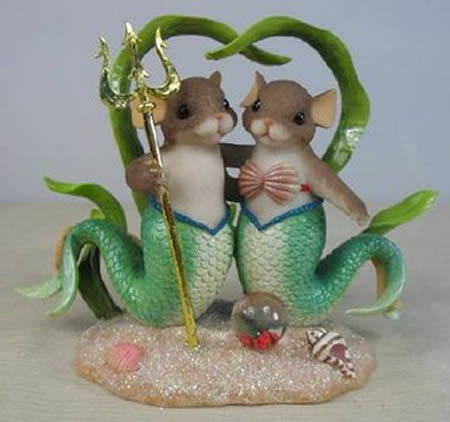 What do you get when you combine the body of a mermaid with that of mice? A "Mermice" of course! Again people, these are mass produced with a price tag of over $30! Wow!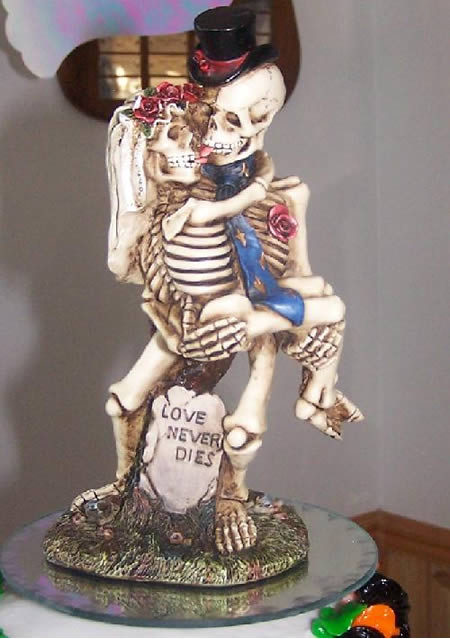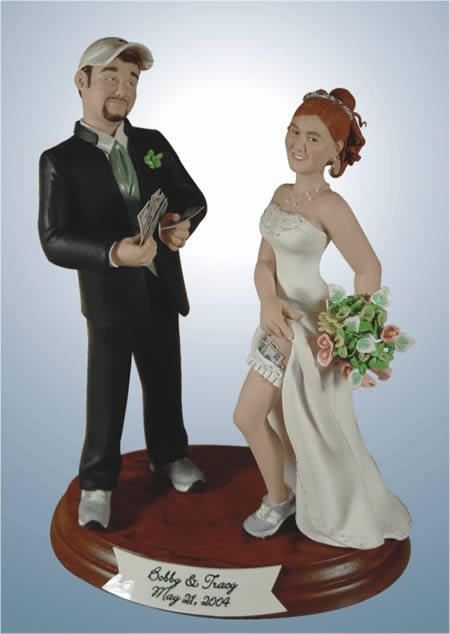 This groom probably left his bride to marry the stripper.
This one is actually cool: steampunk cake topper.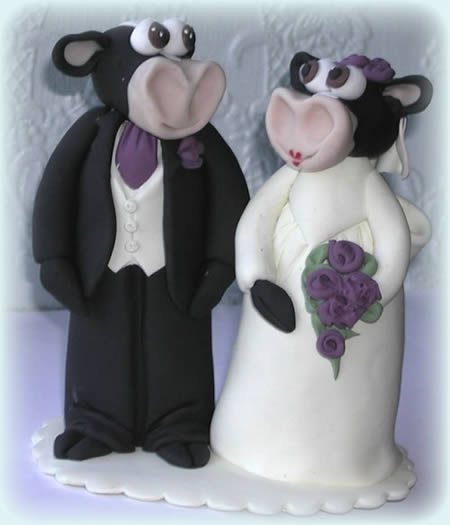 What are they trying to tell you?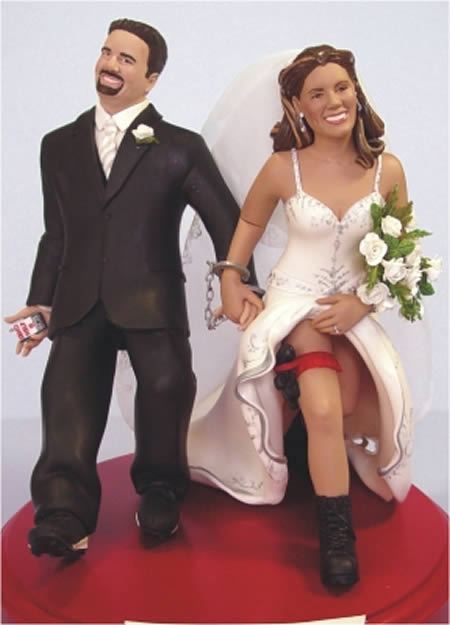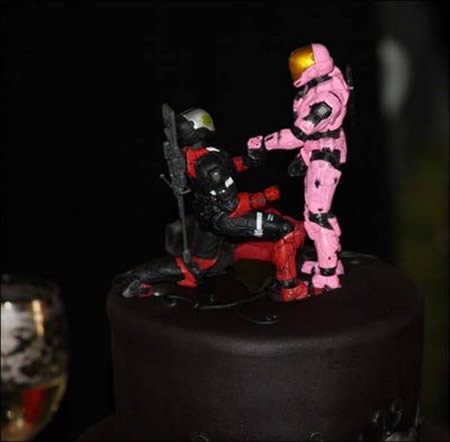 Halo-themed wedding cake toppers by Jim Cunningham.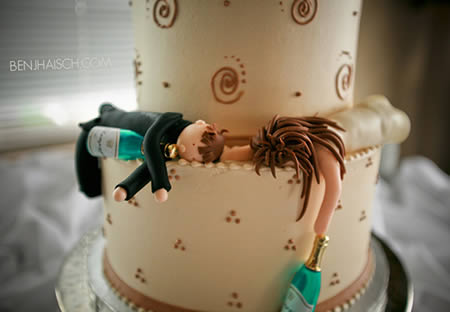 Are you sure this is what you want all your guests to think about you?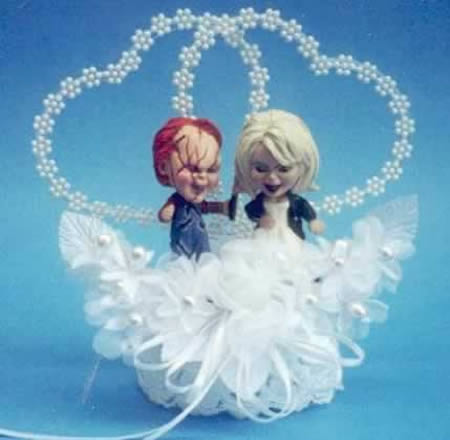 Chucky's Bride. Seriously?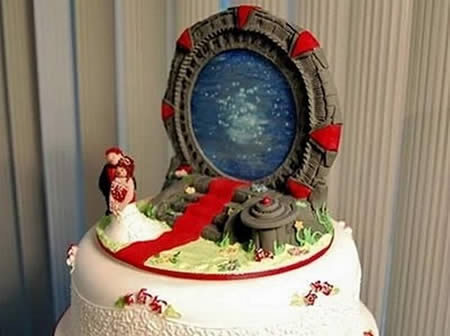 Stargate Wedding Cake Topper.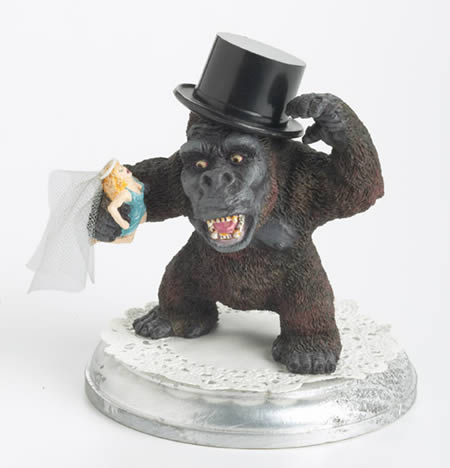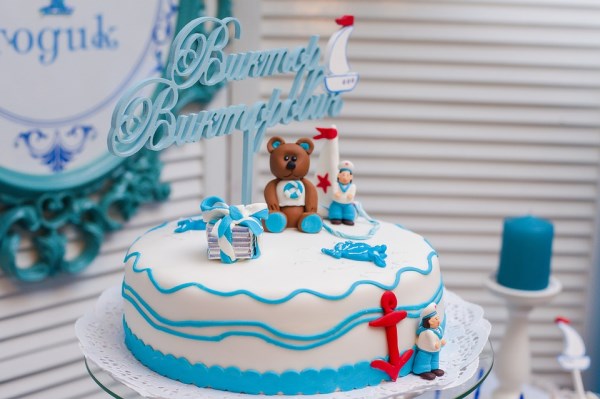 Wedding cake on a wedding cake. Just for the record, this cake was made using genuine Swarovski crystals in 3 different sizes to create the brooch with each crystal having to be held with tweezers and glued on individually with royal icing.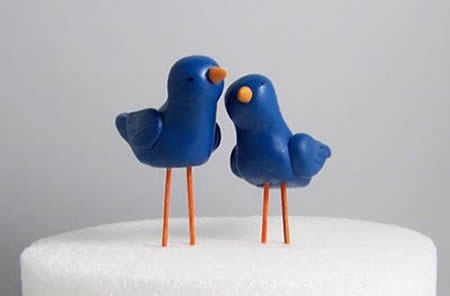 I bet 10 bucks this couple met on Twitter.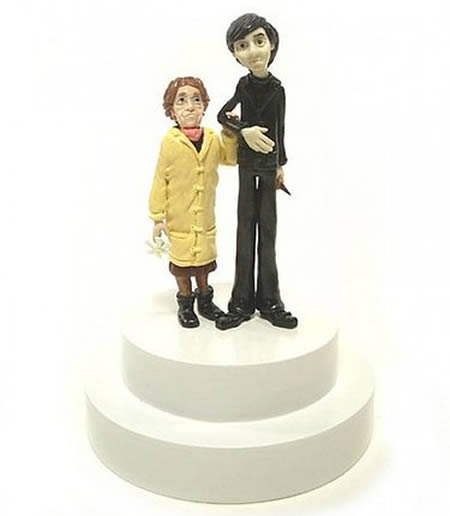 Harold & Maude topper by Seattle based artist Mike Leavitt.