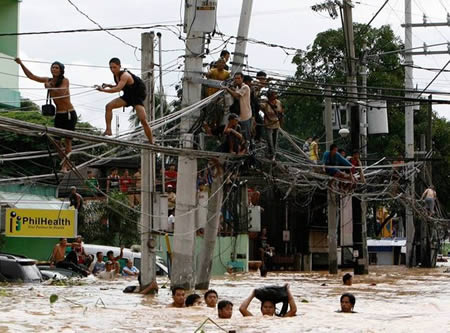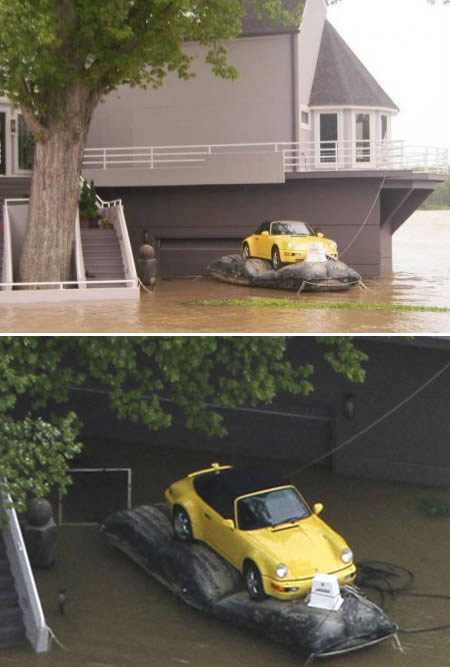 Bill Musselman lives in Kentucky close to the Ohio River. When it recently flooded, he certainly wasn't going to let the river take away his prized 1992 Porsche American Roadster. So he and a friend lashed together three bladders designed to carry 7,500 pounds. It worked!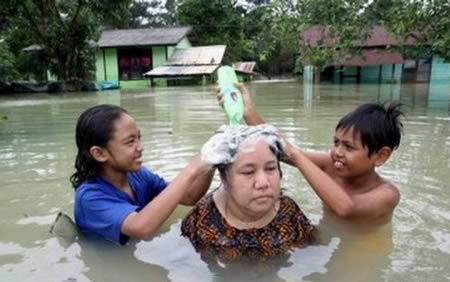 A flood can be a great opportunity for a hair wash!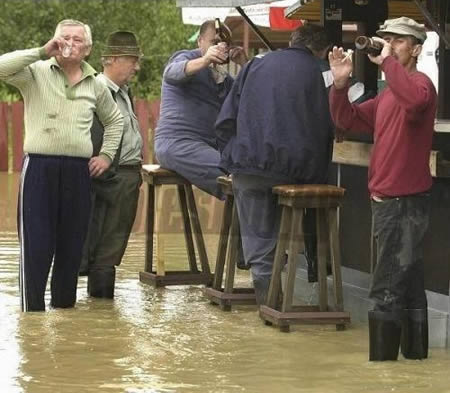 Don't let the rain get in the way of your happy hour meeting with friends.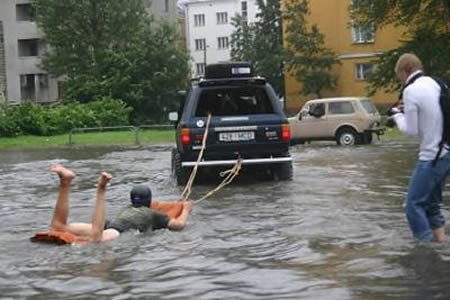 Find new hobbies, such as flood boarding.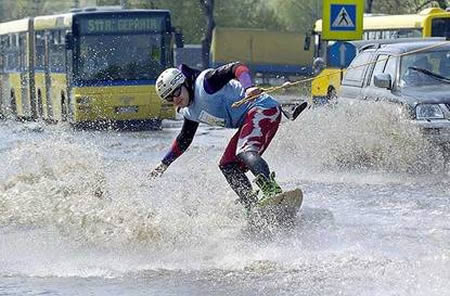 Or flood skiing (just attach a rope to the back of a car and take your board out for a ski).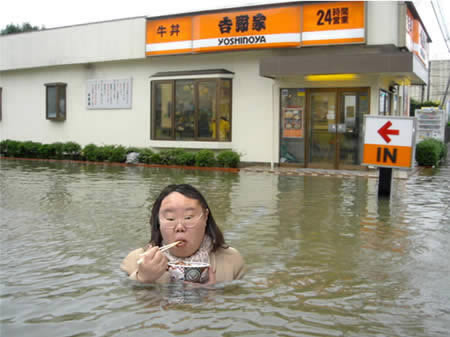 You don't have to stop eating either. Priorities come first.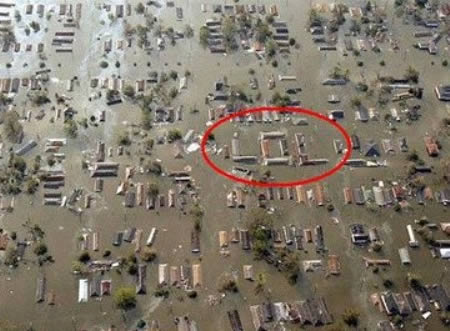 Always look for the funny side of bad things.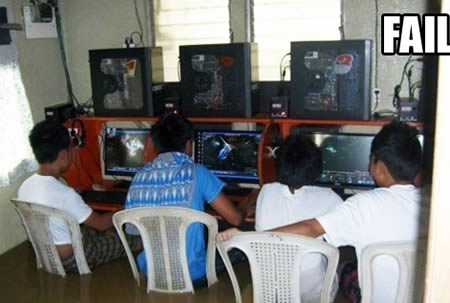 Don't overstress yourself with second hand risks such as electricity hazards.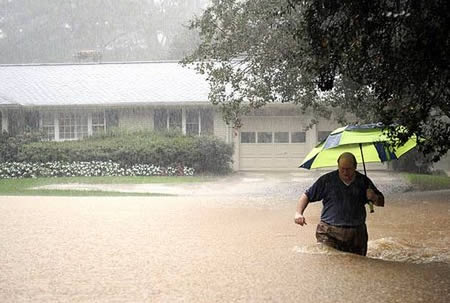 If you don't want to get wet, don't forget your umbrella.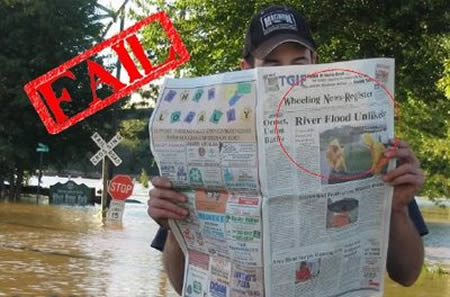 Pay attention to important news.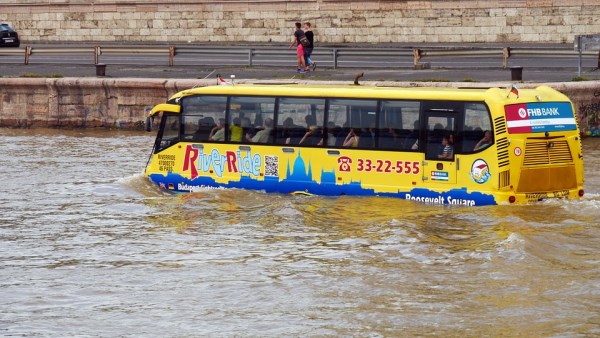 Don't be afraid of asking for a lift.