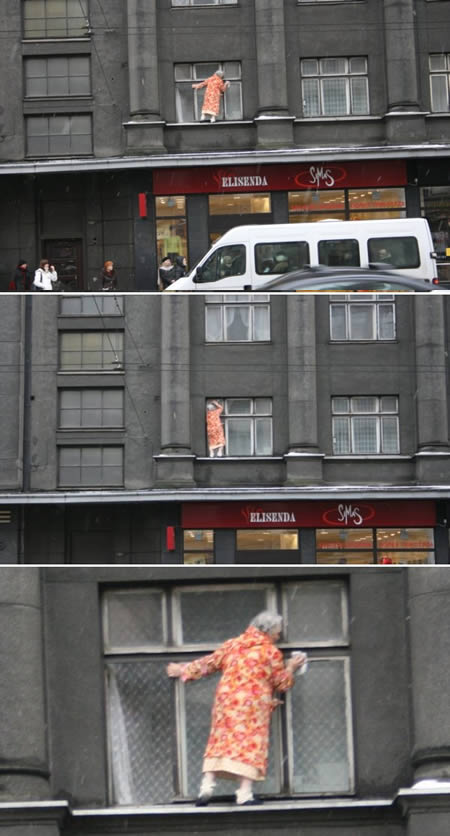 There goes a crazy granny.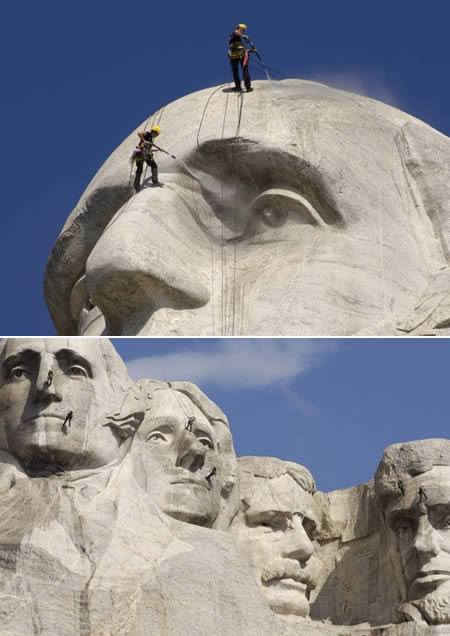 In 2005, five pressure washers filled with cold water were carefully aimed at the Mount Rushmore sculpture in a bid to clean its four enormous heads. The job took three weeks to complete.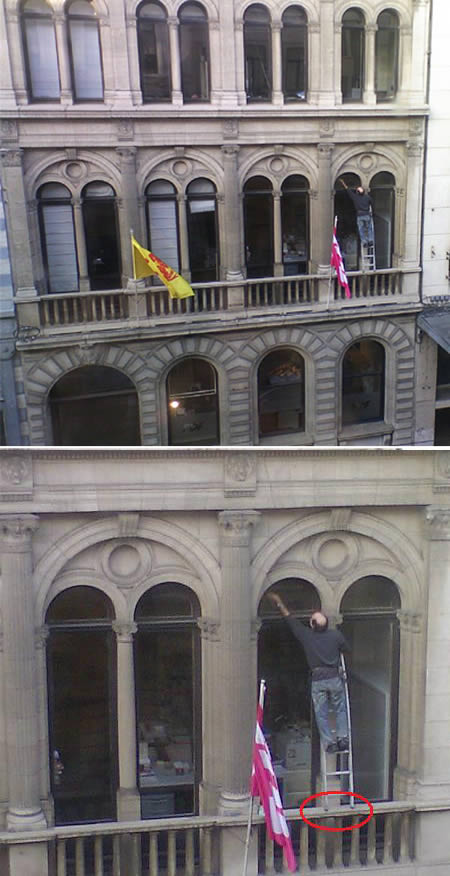 An intelligent chap, determined not to be beaten by the unreachable, rests his ladder on a ledge barely deep enough to hold it.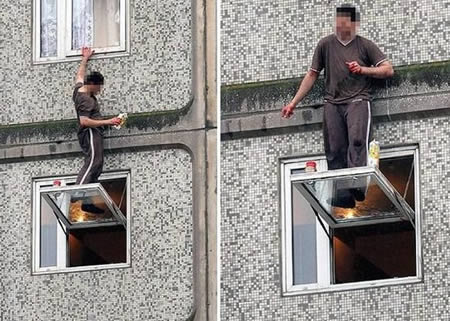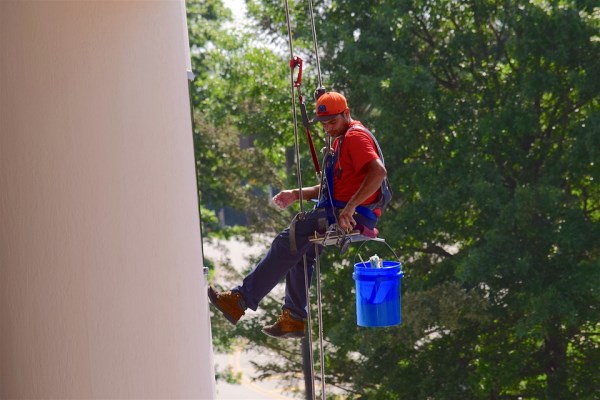 This window cleaner works in front of the court during the second round match between Igor Andreev and Marin Cilic in the Monte Carlo Masters tennis tournament in Monaco. I hope he doesn't get distracted by the match.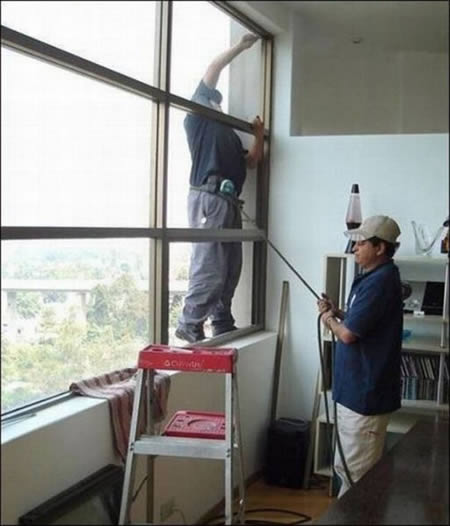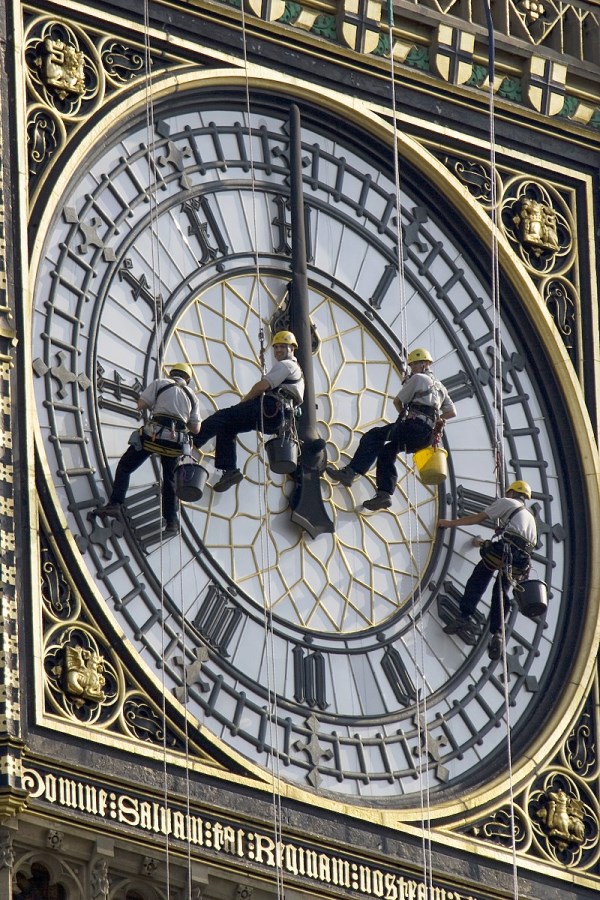 In 2007, a team of workers hang in front of the Big Ben, bucket in hand, and clean the clock-face. In the next photo, a Mr. Larkin is lowered from the top of Big Ben to do the same job, but in 1930.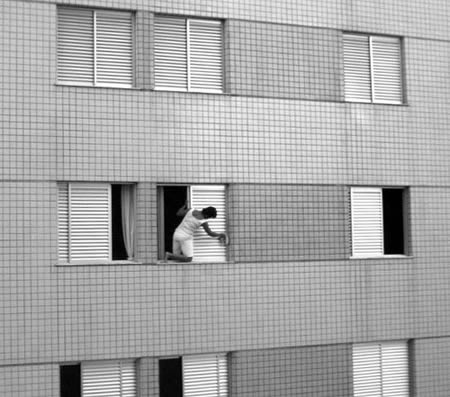 There goes an underpaid maid.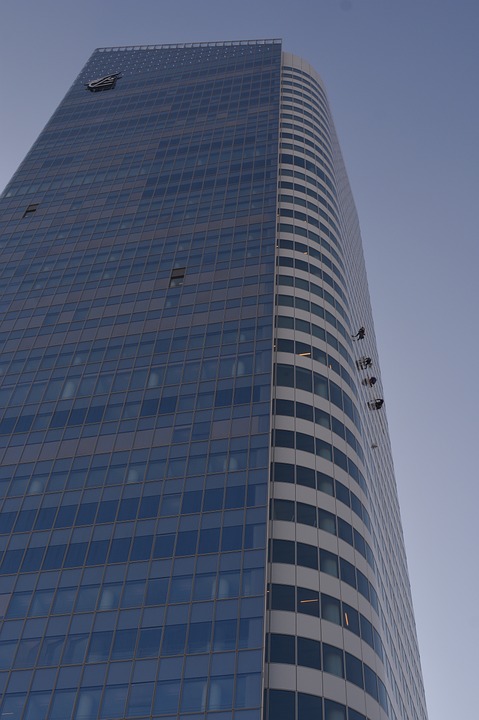 You need nerves of steel to be a window cleaner in Dubai. When this worker spotted a mark on an apartment window, he just had to pop out to give the glass a quick wipe with a squeegee. Nothing odd about that – except that the apartment was located 400ft up on the 34th floor of a tower block in Jumeirah Beach, Dubai. He stepped out on to the narrow ledge and, holding the frame, stretched across to wipe away the annoying smudge. As he takes his life into his hands, at least he has the sense to hold on to the window frame, even if it is by his fingertips, as he goes about his task.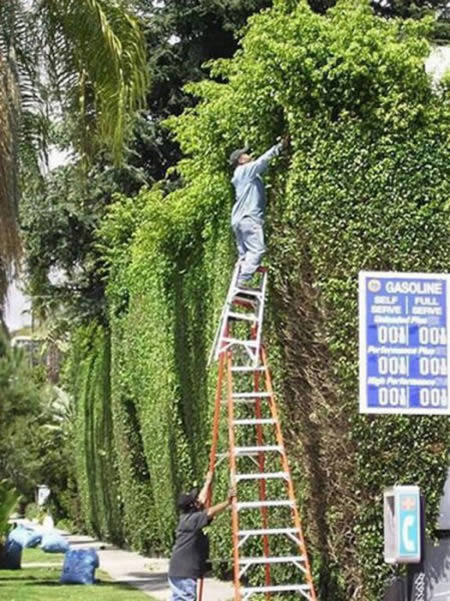 Two stairs are always better than one, right?