1

The teacher who taped her student's mouth shut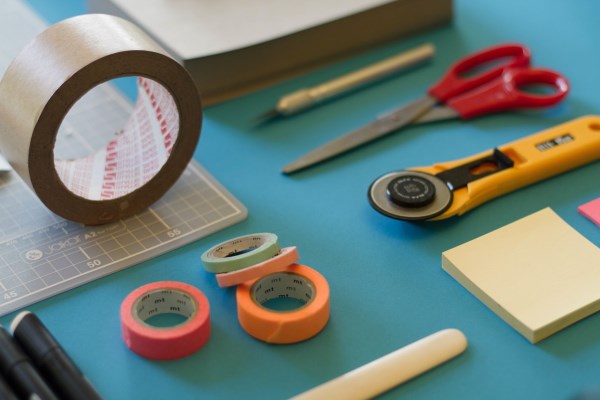 A mother of a Broward middle school student got upset after her 13-year-old daughter told her a teacher placed tape over her mouth. "I came home from a hard day's work to hear that my daughter had her mouth taped up unwillingly," said Leah Freel. Jazlyn Freel attends New Renaissance Middle School. She said her teacher placed tape over her mouth. "She asked me to stop talking, and then a couple minutes went by, and I started to talk again, and she came to me and put it on my mouth," Jazlyn said. "I had to cough, so I took the first piece off, so she went into her desk, and she took another piece out, and she put it on my mouth again." Jazlyn said the teacher also taped another student's mouth, so they went to the administrator.
According to the 13-year-old student, the teacher "told me to keep the tape on my mouth, and she told me that what happened in her classroom stayed in her classroom, and it was just a joke." Leah said she went to the school and was told that the teacher would be reassigned. "I hope that this doesn't happen to any other children," said the mother.
2

The teacher who published an erotic book featuring some of her students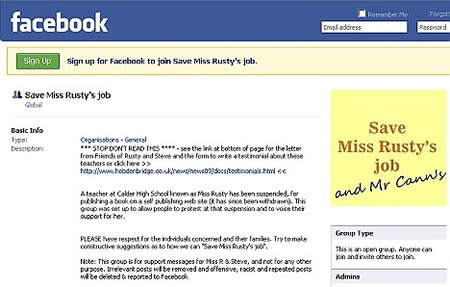 An English teacher has been sacked after writing a racy novel which detailed her teenage pupils' sexual fantasies. Leonora Rustamova was suspended from her post prompting mass demonstrations by pupils and a campaign by parents to have her reinstated. But after a disciplinary hearing, governors have now decided to sack the teacher.
The story - Stop! Don't Read This! - originally appeared on a self-publishing website.
Although it is claimed to be all invention, it features five genuine teenage pupils at Calder High School in Mytholmroyd, West Yorkshire. It contains swearwords, has children skipping lessons, refers to a pupil flirting with a teacher and compares two youngsters to 'gorgeous Mr Gay UK finalists'. The story names several teachers, including real headmaster Stephen Ball, and features pupils missing lessons, stealing phones and setting themselves on fire.
One pupil is described as fantasizing and flirting with 39-year-old Miss Rustamova, while she says she would do anything for a smile from another. She writes: 'It's getting harder and harder to see them just as kids.' Later she describes in the novel how the youngsters practice 'orgasmic moans', which sound like 'the soundtrack to teenage gay porn'.
3

The teachers who gave lap dance during school event and the video went viral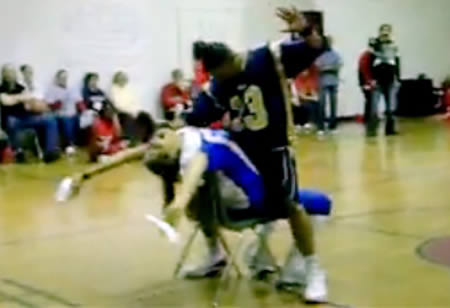 The kids are calling it "Two Teachers, One Chair," and it has all the makings of a YouTube hit.
But school administrators and parents are hard pressed to find humour in a graphic lap dance caught on video between two teachers at a spirit rally at Churchill High School in Winnipeg.
The two teachers, one of whom was identified by students as phys-ed instructor Chrystie Fitchner, have been sent home without pay after the spirit dance before 100 students as young as 13 years old. The routine began with the female teacher, sporting pigtails, seated on a chair, her legs spread, hips gyrating. Bumping beats played in the background and the male teacher approached between her legs, his hips swiveling to the beat.
Less than five seconds into the routine, a Grade 9 student and her friends went from giggling to staring at their sometimes very strict instructors in disbelief.
"At first we were laughing and then it was like 'Oh that's a little too far.'" But it went even further. The female teacher threw her head back and thrust her one leg out as the male teacher continued to dance over her. There was butt-slapping and further gyration. Then the man dipped his head down between her legs and simulated oral sex. That must have been an interesting class.
4

The substitute teacher who told her pupils that there is no Santa
A teacher has been banned from a primary school after telling children Father Christmas does not exist. The female supply teacher told pupils at Blackshaw Lane Primary in Royton, Oldham, that it was parents, not Santa, who left their gifts on Christmas Day.
Several parents complained to the head teacher, who has since accepted an apology from the teacher concerned. But head Angela McCormick has since told the agency she does not want the teacher to work there again. Mrs McCormick has also written to parents and the seven-year-old children to apologize.
5

The teacher who accidentally gave a self-made sex tape to 5th graders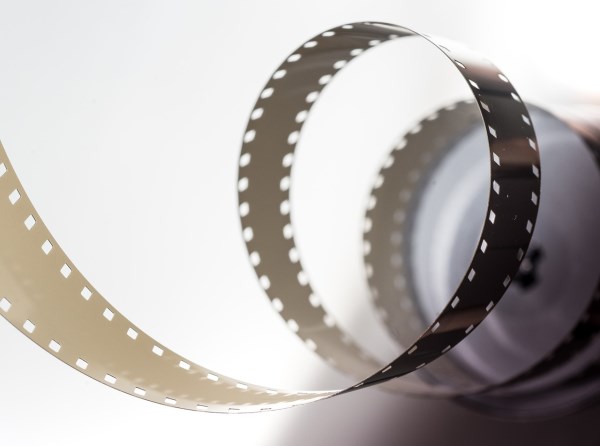 A class of fifth graders in California got a shocking crash course on the birds and the bees courtesy of their teacher, Crystal Defanti, and an x-rated home video she accidently included in a DVD of classroom memories. The error was not caught until after the DVDs were distributed to the students and their families. Parents from Sacramento say the woman is a good teacher that made an honest but embarrassing mistake. The offending DVD starts with a menu screen that displays various school trips and functions. Click on one of them and you see kids in a classroom sharing stories. They then start clapping and the video suddenly cuts to sex. The teacher called one family's home the day after the DVD was sent and apologized profusely, asking the man and his wife to call every parent they knew to stop their kids from seeing the DVD too. The local school district is investigating the case, but it is unlikely that the teacher, who is well-liked and respected, will lose her job.
6

The teacher who took photos of young pupil's hairstyle and posted them on Facebook for friends to mock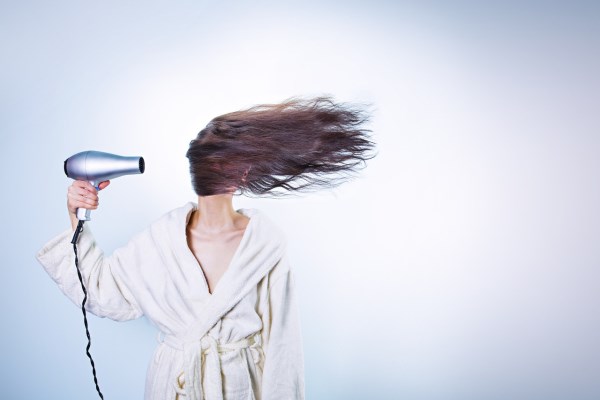 A teacher took photos of one of her seven-year-old pupils so she could post them on her Facebook page for her friends to mock the girl's hairstyle. Ukailya Lofton, a student at Overton Elementary School in Chicago, turned up for her school photo on picture day with Jolly Rancher candies tied to her braids after she had seen the style in a magazine. Her computer teacher asked her to pose for a photo with her braids hanging round her face and told her: 'My husband is not going to believe this.'
That night she posted the cell-phone pictures on her Facebook page with the message: 'Right! This is for picture day.' Another parent whose child is the teacher's friend on Facebook let Ukailya's mother Lucinda Williams know that the girl's photos were on the teacher's page and people were mocking the hairstyle. She also saved both the photos and the comments onto a CD. Ms Williams, who is a hairdresser, said her daughter begged her to give her the braids hairstyle as she loves to dress up. She attached the candies with elastic bands and said her daughter was really excited to go into school and show them off.
The comments that appeared on the teacher's Facebook page said things like: 'I laughed so hard my contact popped out', 'yeah this is foolishness' and 'If you are going to make your child look ridiculous the least you could do is make them matching.'
7

The school teacher who sprayed children who smelt of curry with air freshener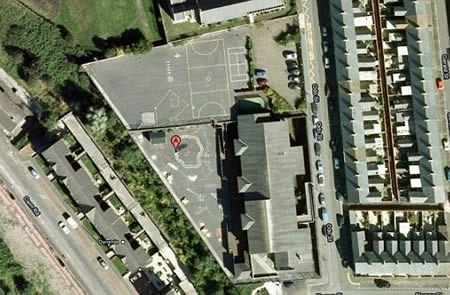 Teacher Elizabeth Davies sprayed air freshener on Asian children if they smelled of curry in the mornings. Mrs Davies was accused of 'humiliating' children aged between three and six by using the aerosol on them in her nursery class. The 48-year-old was said to have told Bangladeshi children who smelled of onions or curry, 'There is a waft coming in from paradise' before blasting the air freshener. Davies, who had 20 years' experience, is also said to have sprayed pupils who broke wind, washed their hands with pine disinfectant and made them stand on newspaper if they wet themselves.
Davies worked at Swansea's Hafod Primary School, where more than half the 260 children were from a Bangladeshi background. She was later sacked from her £34,000-a-year job over 'child protection concerns'.
8

The teacher who hit a boy with Pritt Stick until his thumb bled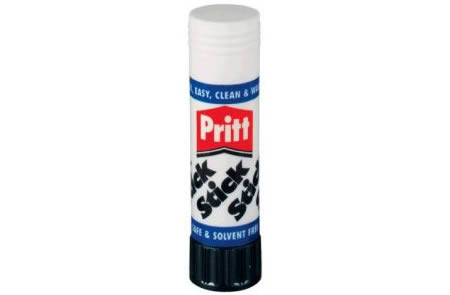 A teacher attacked a special needs pupil with a Pritt Stick making his hand bleed. Lynda May injured the 12-year-old boy after he hit his desk in anger while he was using the glue, it was alleged. She took the Pritt Stick and hit out at him, leaving his thumb bleeding. 'I slammed my hand on the table and it hit the teacher's wrist,' the special needs pupil told. 'Miss May retaliated and went for my fingers three times. She slammed the glue stick on my fingers, she slammed it down on my thumb. I was trying to move my hand out of the way. She kept going for my fingers and my thumb.'
May apologized after hitting him, the boy said. The teacher, of Neath in south Wales, denies assault causing actual bodily harm and common assault.
9

The teacher who got arrested for drunken teaching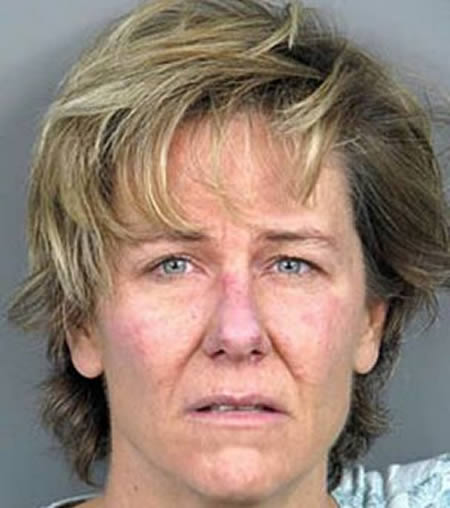 California teacher Tonya Neff was arrested for allegedly teaching her class while drunk. Neff, 47, was arrested after school administrators contacted police to tell them that Neff was 'showing signs of being intoxicated' on campus at Toro Canyon Middle School in the town of Thermal, in southern California. When police arrived, Neff was being treated by the school nurse. Police believe she had taken prescription pills in combination with alcohol.
Because of her condition, Neff was taken to hospital for treatment, before being booked into jail. She faces possible felony charges of child endangerment. The school said that there was never a threat to Neff's students, and that she had now been placed on leave from the school, where she has been teaching for under a year.
10

The teacher who attached McDonald's job application to failed tests
I can't decide if this is bad or good teaching. At least is motivating. This teacher decided to attach job applications for McDonald's to the fail tests from her students.