1

The burglar who got stuck in the vents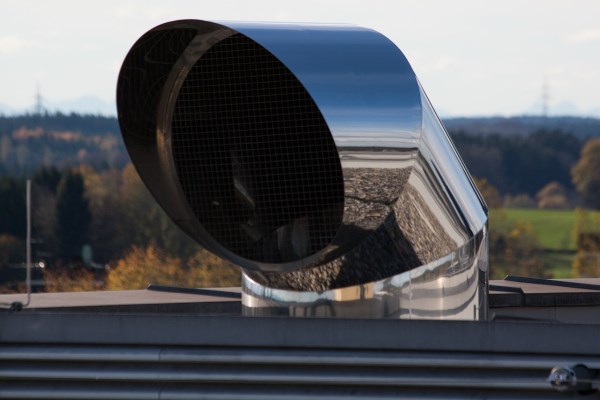 Trapped in an air shaft and screaming for help, a grease-covered burglar was rescued after he got caught in the duct as he tried to break into a pizza parlor. It took nearly 30 minutes to free a recently paroled burglar who was trapped in a ventilation duct and screaming for help as he dangled over a deep fryer at Paesan's Pizza. Timothy J. Cipriani was covered in grease when they rescued him from the too-tight air duct at the 2513 Guilderland Ave restaurant. A second person may have been involved but disappeared from the scene before officers arrived. Cipriani, 46, was charged with burglary and possession of burglar tools after police said they found the lower half of his body swinging above the still-hot fryer at 1 a.m. Cipriani broke into the building by scaling a nearby tree and cracking into the air ducts from the roof with a hammer. In his mugshot, Cipriani's face, white T-shirt and jeans were coated in grease and grime.
2

The 18 people who got stuck upside down on a roller coaster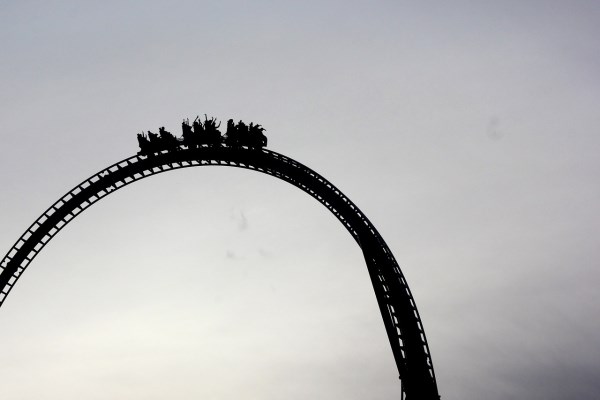 Eighteen people who rode a roller coaster in Anhui, China, got more than they bargained for: they got stuck upside down for half an hour when strong winds caused the roller coaster to stop on its track!
Strong winds brought a roller coaster to a halt at the top of its loop at a fun park in Anhui, province in east China, leaving 18 people hanging upside down for about half an hour with six of them falling ill. All the six persons were sent to a hospital and were discharged later.
The equipment was in good condition and the weather was suitable when the coaster began its journey but a sudden gust halted it, which was then locked to the loop by safety devices, with the passengers hanging upside down. Zhang Shengying, Deputy Director of the Wuhu Municipal Bureau of Quality and Technical Supervision, said investigation showed that the accident had been caused by "extreme weather" at the amusement park.
3

The man whose wheelchair got stuck to a truck and got a 4-mile ride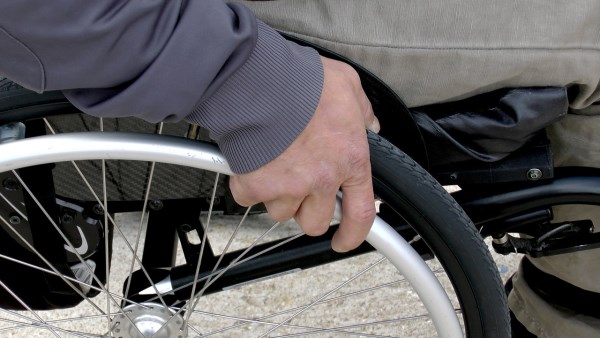 A 21-year-old man got the ride of a lifetime when his electric wheelchair became lodged in the grill of a semitrailer and was pushed down a highway for several miles at about 50 mph. Ben Carpenter was unharmed but was taken to a hospital as a precaution. He had been secured to his wheelchair by a seat belt. Carpenter, who has muscular dystrophy, told a television station that he thought he might not make it through the ride.
Carpenter had started to cross at an intersection in Paw Paw, about 140 miles west of Detroit. The light changed to green while his son was in front of a semi, which started moving. The wheelchair's handles became lodged in the grille, the father said, and the wild ride started.
Motorists called police on their cell phones, and a pair of undercover police officers who happened to be nearby saw what was happening. They pulled the truck over and told the disbelieving driver, Donald Carpenter said. The chair was undamaged except for losing most of the rubber on its wheels.
4

The man who got stuck in mud for 4 hours because he was too embarrassed to call for help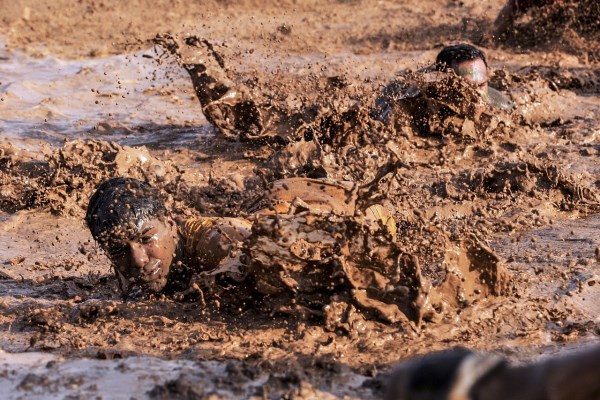 Twenty-five-year-old Xiao Chen sunk up to his waist in mud at the edge of the Chang Jiang River in China one night. Although he had a cell phone with him, he was too embarrassed about his predicament to call for rescue! He tried to get himself out for four hours before asking for assistance from passing fishermen. The fishermen then summoned professional help.
It then took emergency services a further seven hours to actually get him free. Their task was made more difficult due to further embarrassment on Xiao's part – despite the fact that a crew of firemen all stripped down to their underwear to help in the rescue, he refused to undo his own trousers so that he could be more easily pulled free from the mud.
5

The man who got stuck in a toilet trying to retrieve his cell phone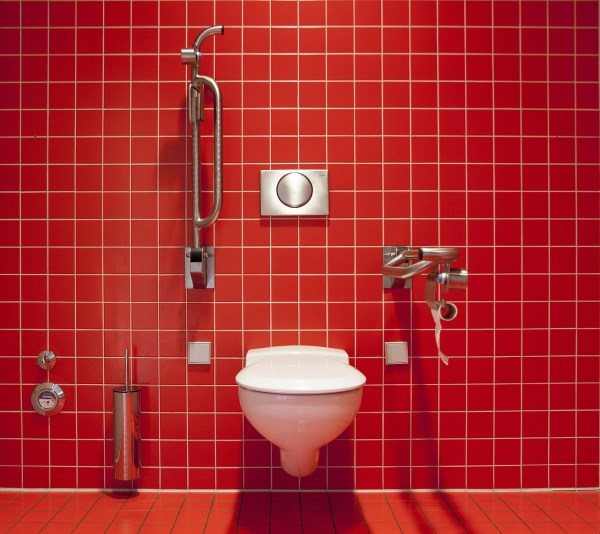 A man in Jiangsu Province, China, got stuck in a toilet when he dropped his phone inside and tried to get it back. When rescue workers arrived on the scene in Jiangsu province in eastern China, they found the man crouched over the toilet in a bathroom stall, his entire arm submerged up to the shoulder in the drain. Workers broke the porcelain bowl with crowbars and hammered the pipes, taking care not to injure the man.
After 10 minutes of work, the man was able to slowly remove his cut and bruised arm from the bowl and retrieve his waterlogged phone.
6

The prisoner who got stuck in bars while trying to escape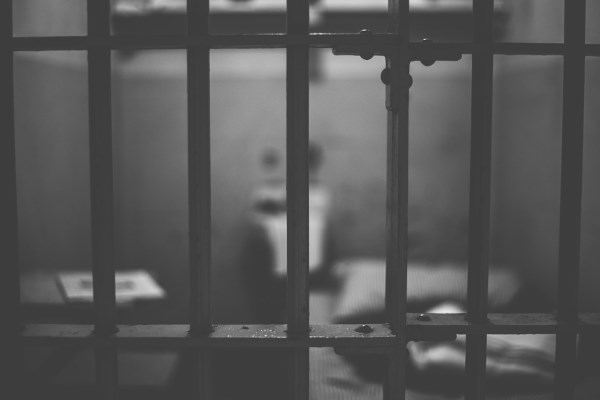 He was presumably hoping to reach 2010 a free man on the run but it seems he forgot to meticulously plan his escape route. Prisoner Roberto Carrillo attempted to flee his cell in a Mexican jail in Valle Hermoso on New Year's Eve. The 42-year-old tried to squeeze himself through the gap between the roof of the prison and the bars of his cell. But instead of sneaking through, he ended up completely stuck and hanging upside down. He was forced to call for help and laughing guards came to his aid and cut him free using a chain saw - before locking him up once again.
7

The daredevil who got stuck 610 ft up in the air with his motorcycle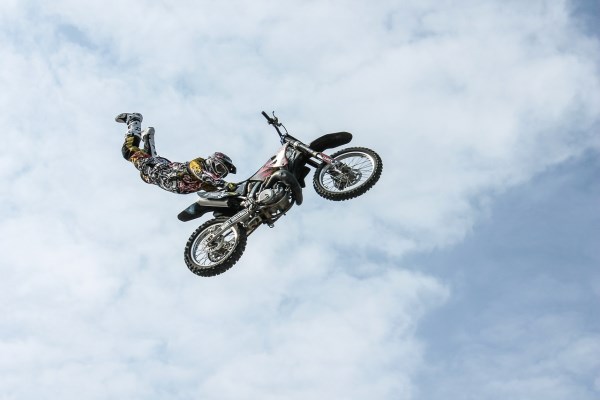 High-wire motorcyclist Mustafa Danger lived up to his name after becoming stuck 610 ft up in the air during a world record attempt. The Moroccan high-wire specialist ground to a halt during his attempt in the Spanish beach resort of Benidorm. Danger had already delayed the stunt for several days due to bad weather, before attempting the 1,640 ft crossing without any safety net.
The wire, strung between the 43rd floors of the Tossal de La Cala and the Gran Hotel Bali, unfortunately proved too much for Danger to complete on his first attempt. After coming within feet of his target, Danger shuddered to a halt, before he and his assistant - suspended on a frame below the bike to act as ballast - were towed to safety. Danger eventually succeeded on his second attempt.
8

The boy who got stuck inside an arcade machine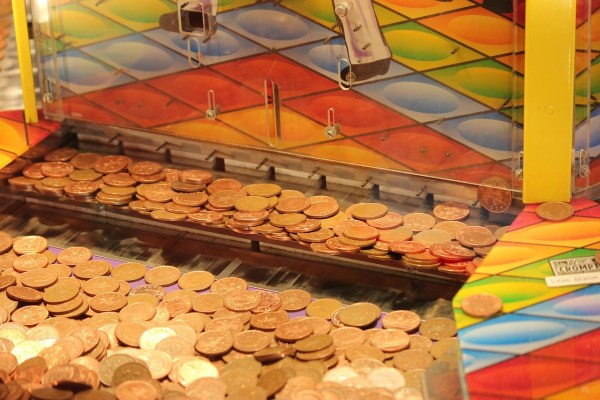 They say the fun's in the taking part. But someone forgot to explain that to Christopher Air.
And when his mother Elaine took the three-year-old to the games on the family's holiday in Skegness, he just wanted to get his hands on the winnings. For a while, he had been playing happily on the crane machine, trying to pick up a teddy bear with its mechanical arm. But he wasn't having any success. And as Mrs Air went to change a £20 note so he could try again, Christopher took matters into his own hands. Rather like a scene in the film Toy Story, he spotted the flap on the machine, from where the prizes are delivered, and squeezed inside. But it proved more difficult to get out than in - especially as the arcade owner couldn't locate the keys. Mrs Air, 33, of Grangetown, Sunderland, added: 'Initially, Christopher was laughing. But then a crowd started to gather and he got upset and started crying.' After 30 minutes, he was released - and is sure to have learned his lesson.
9

The grandmother who got trapped in her own bathroom for 3 weeks
A French woman was rescued after getting trapped in her own bathroom for three weeks. The 69-year-old grandmother got stuck after the lock on the door snapped behind her. Despite banging for help for nearly a month, she was forced to survive on tap water before neighbors realized what had happened. They had thought the noises during the night had just been workmen carrying out maintenance. The unnamed grandmother was rescued from her apartment in Essone, near Paris, by police. They said she had been in a terrible state when they forced their way into the bathroom.
10

The French woman who got stuck in an elevator for 3 days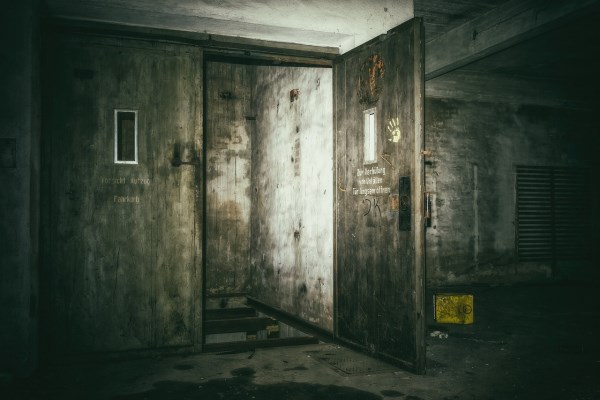 A French woman's Christmas celebrations were almost ruined after she got stuck in a lift for 72 hours. The 19-year-old, identified only as Safiatou, got into the lift in a Parisian housing estate. She was found dehydrated but alive three days later. Safiatou's father had contacted the building concierge to say his daughter could be stuck in the lift. The concierge and a repair man went to check but found nobody and said no alarm had gone off.
The following day the missing woman's father, who had told police of her disappearance, filed a complaint of non-assistance to a person in danger - a crime in France. Despite this, it was not until 3 days later, when a technician returned to complete repair work, that a soft cry was heard and the woman was found. It is apparently unclear why Safiatou did not cry out for help earlier.