1

Boob Scarf

Do your boobs hang low? Do they dangle to and fro? Can you tie them in a knot? Can you tie them in a bow? These boob scarves are the breast things I have ever seen!
2

Boob Slippers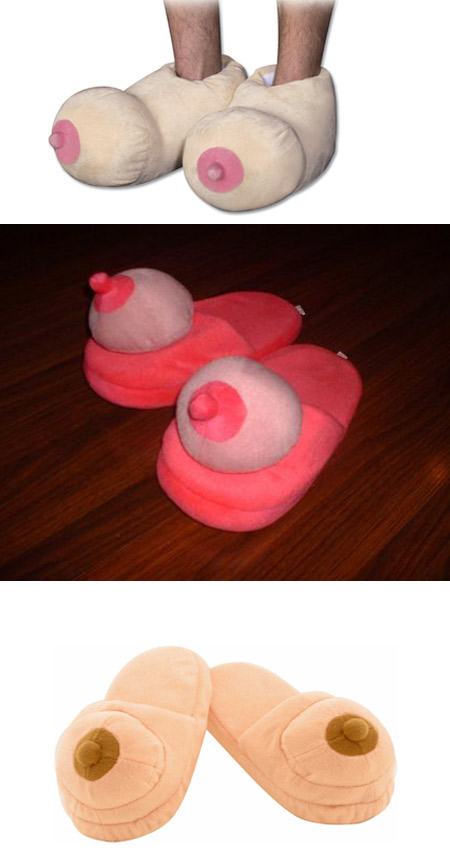 Boob Slippers are the perfect gift for someone who needs pampering, good even for yourself!
3

Boob Tube TV Remote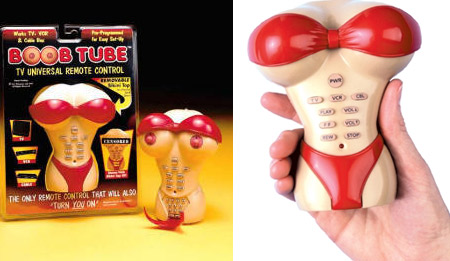 This universal TV remote control is every couch potato's dream! The bikini top flips up to reveal a pair of well proportioned channel-changers, and can be completely removed. The bikini bottoms flip down to reveal the remotes numbers & reset controls. You got to see it to believe it.
4

Big Breasted Mouse Pads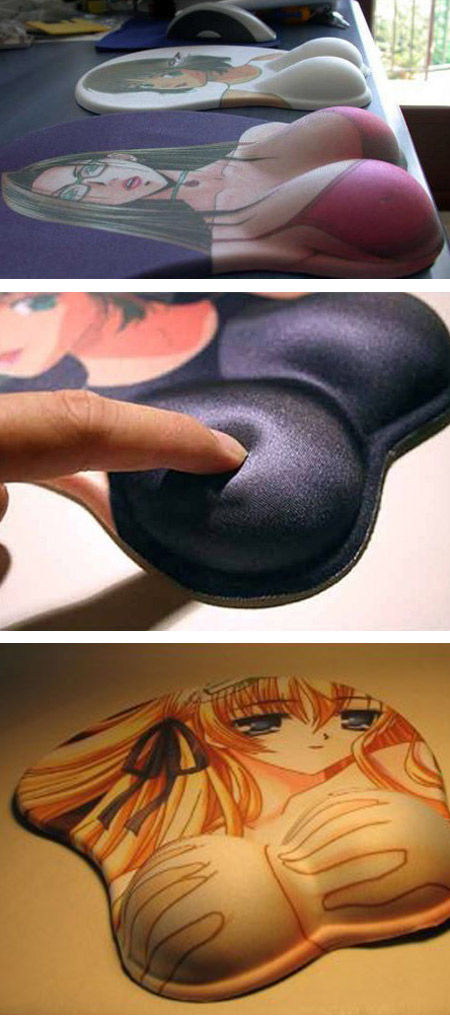 Here is hot mouse pad ($23.99) for the perverted and the porno addicts. A mouse pad with large breasts to support your wrist!
5

Boob Cake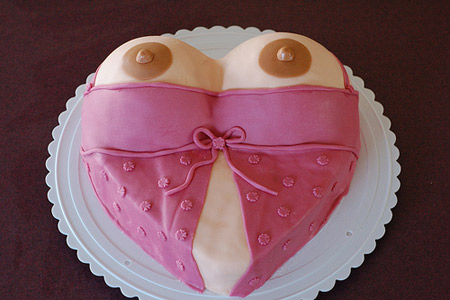 A good choice for a bachelor party.
6

Boob Stress Relievers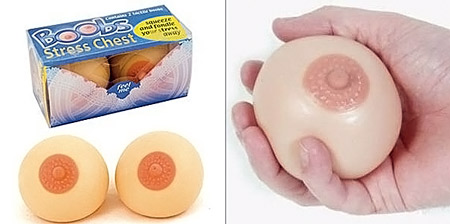 This fabulously wobbly pair of Boob Stress Relievers ($49.90) will titillate your cares away! Ideal as novelty gifts or funny gifts for men, these Stress Relievers seduce your hands and squeeze your way to relaxation.
7

Boob Radio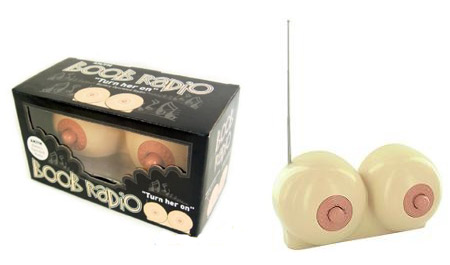 TheBoob Radio ($6.99) is a battery operated radio. Is a must have for every room, home, office and warehouse. Turn Her On!
8

Boob Can Topper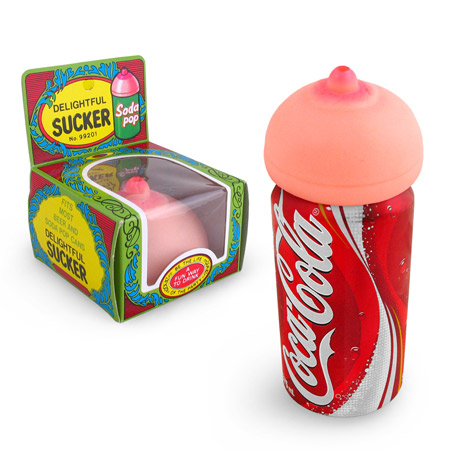 Plastic Boob Can Topper - Snuggly Fits on top of a can. One for the guys for only $9.99
9

Boobie Hot Water Bottle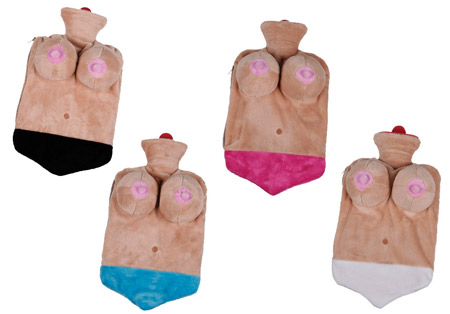 A hot pair of breast can calm any pain! The Boobie Hot Water Bottle can be filled with either hot or ice water. The bottle is designed like a woman's torso with a set of lovely soft boobs.
10

Boob Tube Beer Bong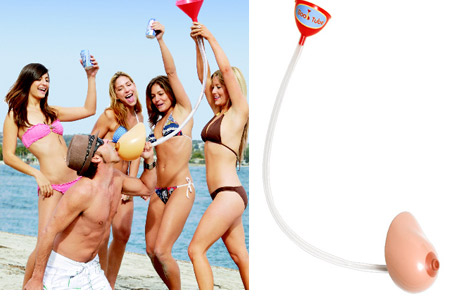 Perfect for those late night parties, pool parties, holidays, and of course, no stag night is complete without one. They also make the perfect novelty gift for any beer drinker; student or birthday boy, so make sure the fridge is well stocked!
11

Shower Breasts Dispenser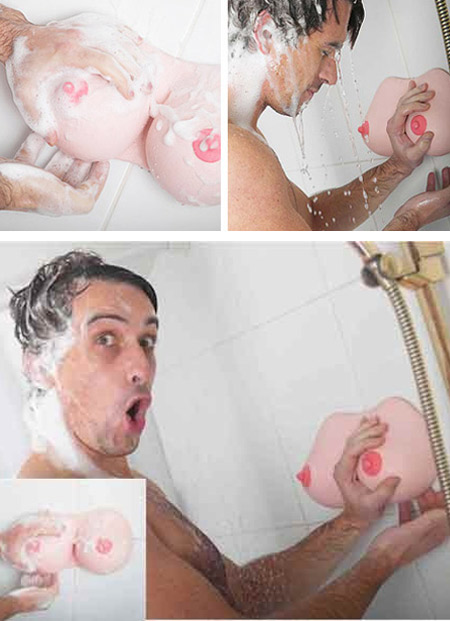 This naughty nipple-topped pair attaches to your shower wall with the suckers provided, with each bosom having a compartment for shower gel, shampoo or conditioner. To dispense, simply squeeze away.
12

Breast Mouse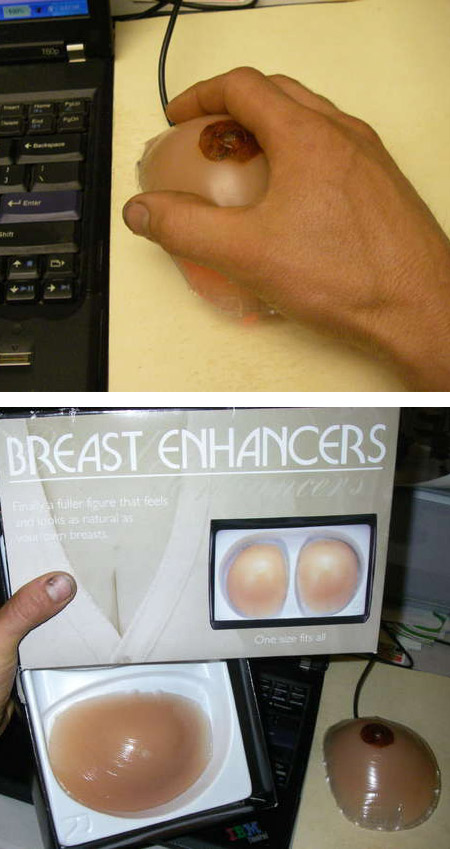 Learn how to make a boob mouse out of breast enhancers and surprise your friends.