1

Stuck! Goldfish Bathtub Stopper
Having a bath can be such a relaxing treat when you're in the mood, but let's face it, once you've sat for a bit and the water starts to go a bit cold, the whole experience can become boring. Unless you have the coolest drain stopper! This durable silicone rubber stopper looks like a giant goldfish got stuck going down the drain. Universal size fits all plug holes. Made from durable silicone rubber. And you can have it for just $11.60!
2

Streamline Soap Boat and Tub Plug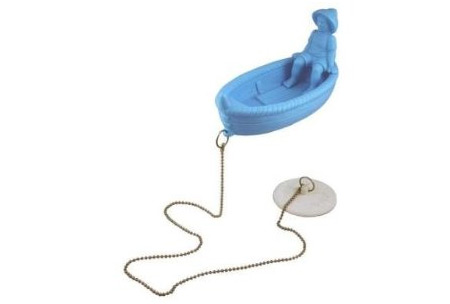 Row row float your soap gently down the stream... for good clean fun! Boat Approx 7.5"L x 4"H x 3.5"D Packaged in gift box. Sometimes a plain old tub plug just won't do. Spice up your tub with this amusing Streamline Soap Boat and Tub Plug for good clean fun! For just $12.99!
3

HELP! Drain Stopper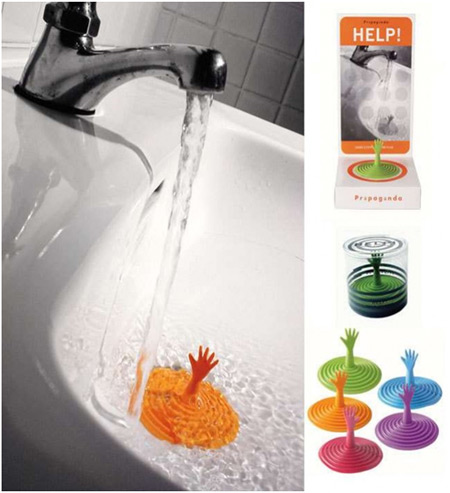 The Help! drain stopper is available in multiple colors and looks very funny. It shows a hand reaching for help just like people do when they are in danger of drowning. Actually that is exactly the point – to imagine a person who is drowning because he got caught in the whirl of water draining from the bathtub.
4

Suicide Bathtub Plug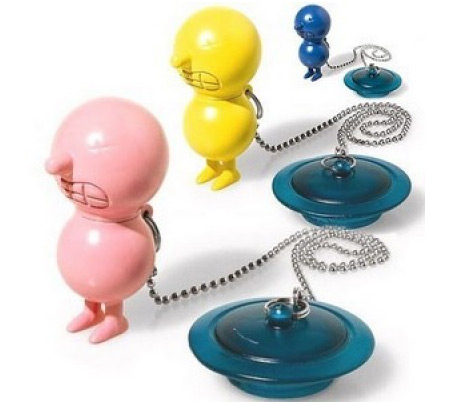 The Suicide Bathtub Plug by Alessi. It's a miserable looking little man who chained himself to the drain plug as if intending to suicide. This little fellow is made of plastic, so to make things even funnier, he flows to the surface of the water when the bathtub is full, but is still stuck to the drain cap with his little chain.
5

Flower to Test the Water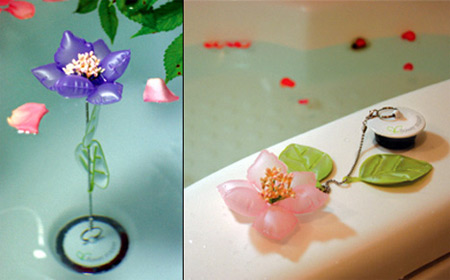 How clever! Who doesn't want flowers in their bath. This one won't even stick to you when you get out. It is pink out of the water or in cold water and it turns purple when introduced in hot water!
6

Polar Bear Drain Stopper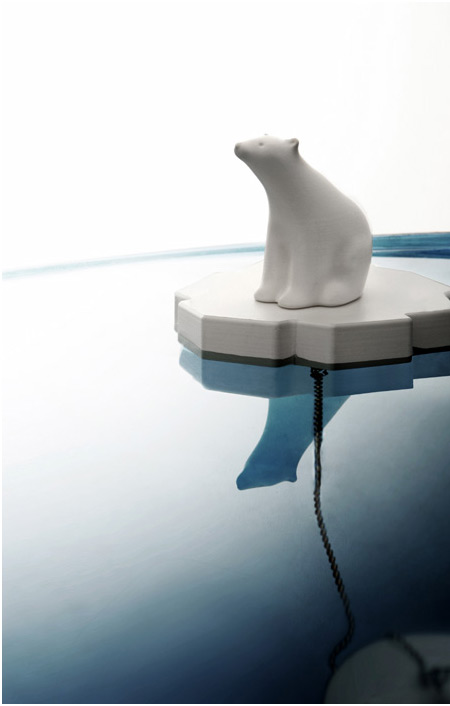 The Polar Bear, reminding us somewhere out there global warming isn't so much a debate as a reality... Global warming is changing the climate patterns that all living things have come to rely upon. While we are all powering our modern lives, wild life like the polar bear is struggling to keep pace. Let the polar bear help you enjoy your warm bath by stopping the water drain and by peacefully floating around. Let him inspire you to take some action to help him. It's never too late!
7

Newspaper Boat Drain Stopper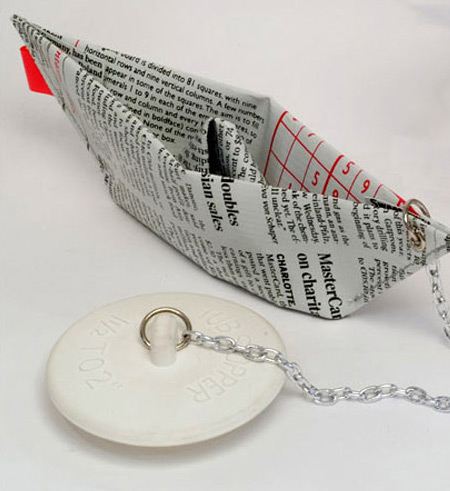 Remember making newspaper boats as a kid? The Dinghy Drain Plug is sure to rekindle those memories as you relax in your bath. And because it's made from waterproof PVC it'll never suffer the titanic fate of those others! Buy it for $8.95!
8

Lotus Bath Plug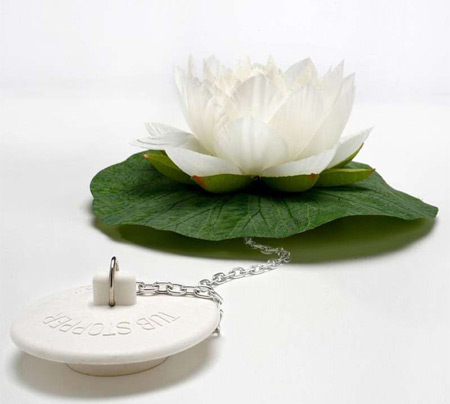 Transform your bath into a peaceful and purifying sacred water garden when you plug the drain with this cool new Lotus Bath Plug. Just like the real flower, this replica floats on top of the water, but instead of roots extending beneath the leaves, it attaches to a chained universal drain plug below.
9

Reed Bath Plug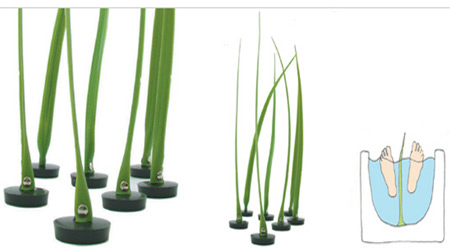 Okay – not strictly speaking for outdoor use but certainly inspired by it… its shape reminiscent of a million blades of grass outside or specifically a single reed… attached to a rubber plug in this case! This quirky bath or sink plug will evoke a constant smile & great fun for the bath – a perfect match for the rubber duck, gold fish & other bath time friends! And very useful for yanking out easily when bathing the kids.
10

Bath Bomb Drain Stopper
This underwater-mine-shaped bath-plug thingy called "Bath Bomb" is pretty cool. It was designed by Ukranian agency Mukomelov Studio, who describes it thusly.
11

Scuba Diver Bath Plug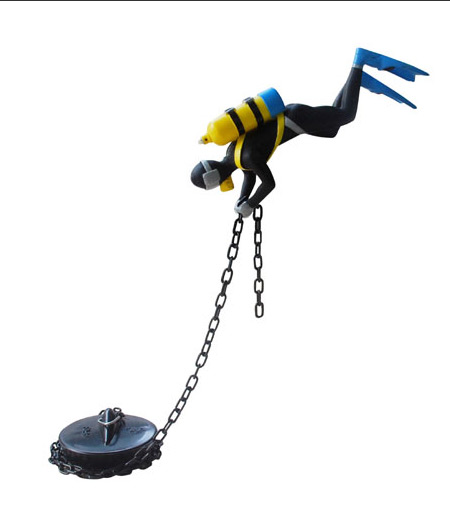 Handy bathtime buddy! Never again will your bath plug be hidden beneath the surface of the water or obscured by bubbles and rubber ducks. Scuba Boy will never leave your plug unattended.
12

Mr. P Drain Stopper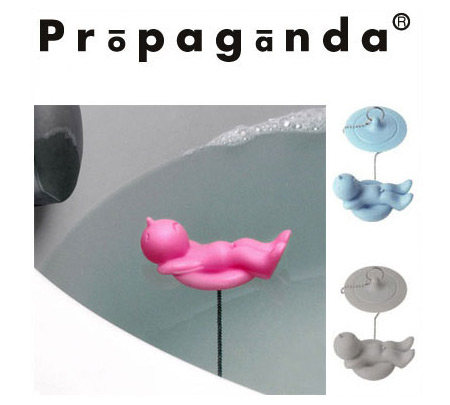 Start your day by brightening up your bathroom with Mr. P drain stopper.
Just add water, then watch him gently float your troubles away and bring a smile to your face.