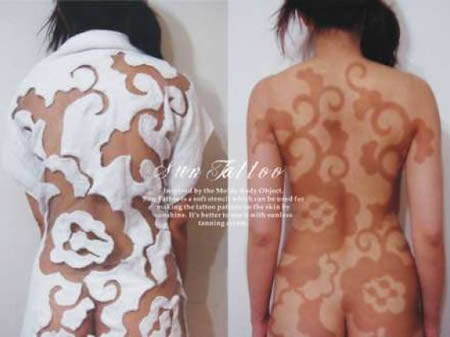 Yu-Chiao Wang decided to combine tattooing and tanning to create: Sun Tattoo! All you have to do is wear the specially stenciled robe, turn on the UV and voilà: temporary tan line tattoos.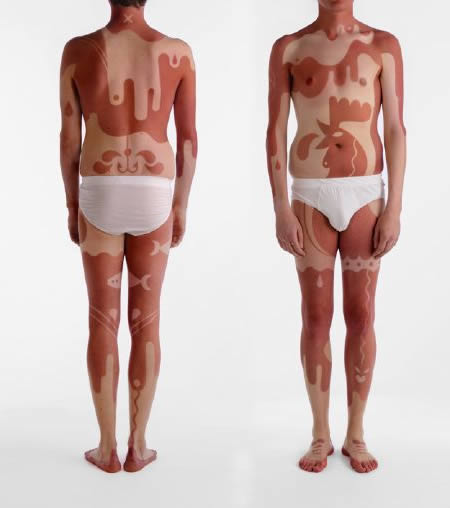 TAN THE MAN, Tanning design created with vinyl stickers and solarium. By Janine Rewel.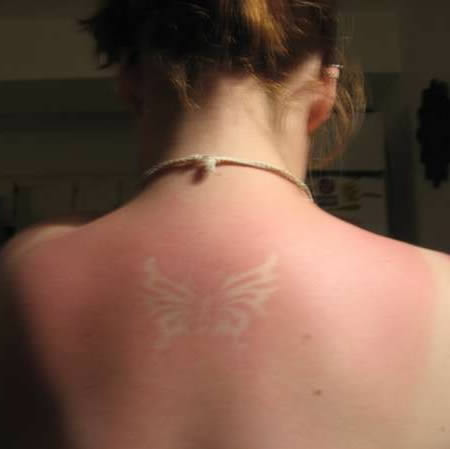 Sunburn around what was a temporary tattoo.